On the lookout for the perfect gift for Father's Day? Customize it yourself on your Roland DG device! We've assembled five customized print projects that are sure to please the dads in your life.
Whether it's customized graphics on his favorite cooler, a personalized golf ball, or a t-shirt with his favorite saying, Roland DG devices can help you make Father's Day special. Here's a rundown of what you need to know about each option. As with any custom print project, be sure to test the surface for adhesion.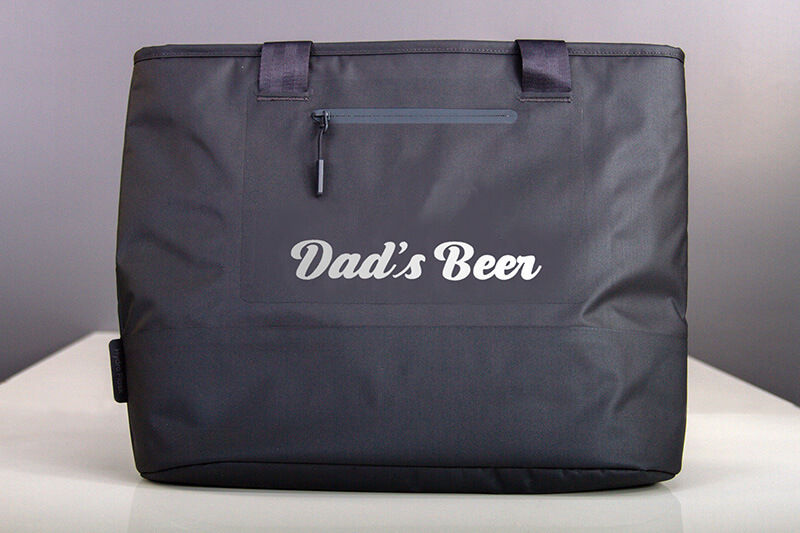 Customized Cooler
A customized cooler is a fantastic gift for any dad who loves spending time outdoors, whether it's at the beach, park, or backyard BBQ. You can choose from a variety of coolers, ranging from small personal coolers to larger, heavy-duty ones that can hold enough food and drinks for a crowd.
When it comes to customization, the possibilities are virtually endless. You can add your dad's name, initials, or even a favorite quote or saying. You can also choose from a variety of colors and fonts to make sure the cooler matches your dad's personal style.
Print options: Use a VersaOBJECT CO Series UV flatbed and hybrid printer or a VersaUV LEF2 benchtop printer to print graphics directly on a cooler, or add adhesive vinyl graphics with your VersaSTUDIO BN-20 printer/cutter.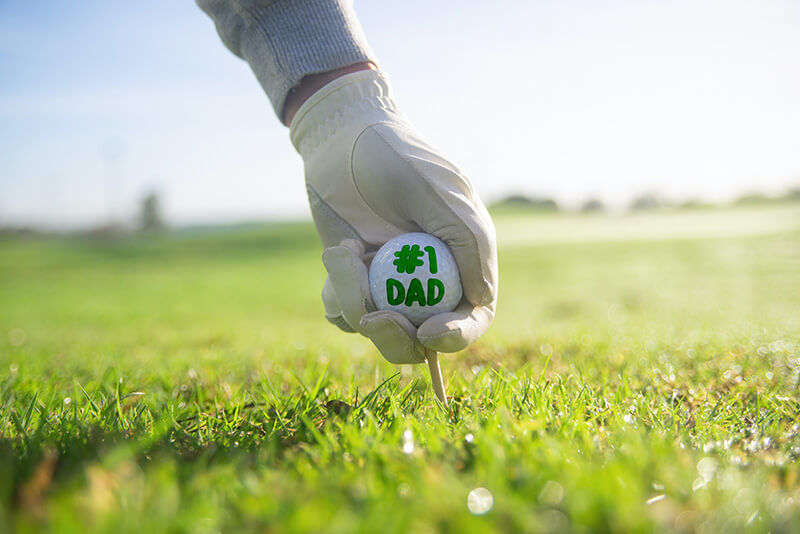 Personalized Golf Balls
If your dad is a golf enthusiast, customized golf balls are a fun and practical gift that he's sure to love. You can choose from a variety of golf ball brands and styles, and then add a customized message such as your dad's name, initials, or a fun saying.
Some companies even allow you to upload a photo or logo to be printed on the golf ball, making it a truly one-of-a-kind gift. Your dad will appreciate the personal touch, and he'll love showing off his customized golf balls on the course.
Print options: Use your VersaUV LEF2 benchtop UV printer or its larger cousins, the VersaOBJECT CO Series printers to print messages, names and/or graphics on golf balls. And with an optional Rotary Rack and golf ball attachment you can even print around the entire circumference of the ball.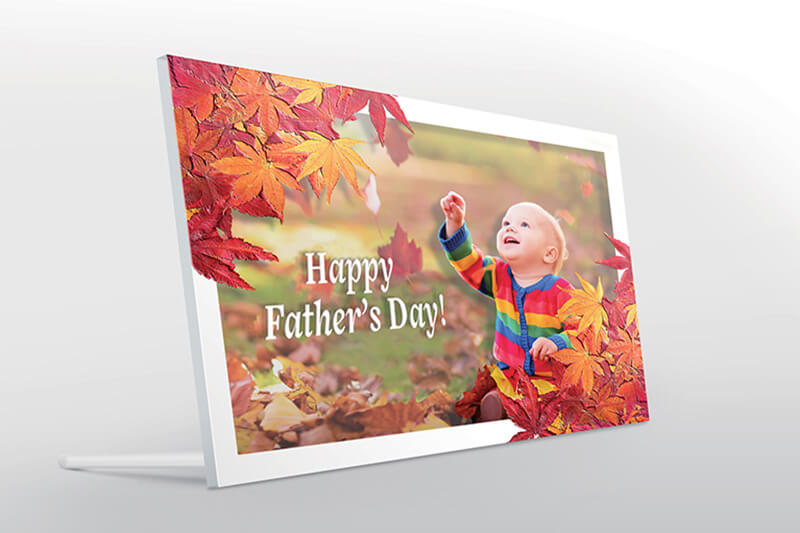 Photos and Frames
Printing out photos on canvas, wood, or metal has never been easier. You can also print directly on metal, wood, leather, or plastic photo frames. A customized photo for display is a great way to remind your dad of the fun times you've had together.
Print Options: Print out your photos on canvas using your VersaUV LEF2 benchtop or VersaOBJECT CO Series UV flatbed printer. You can easily customize the frame as well since Roland DG's UV printers can print on objects that are several inches thick.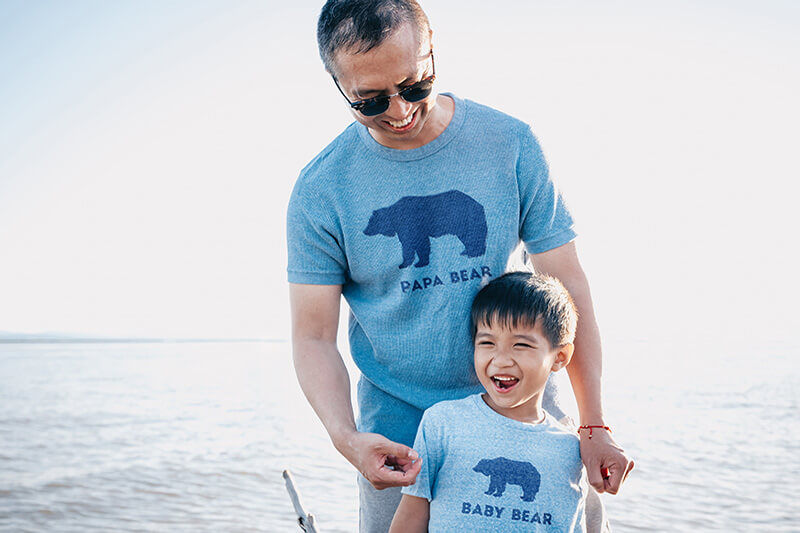 Customized T-Shirts
Customized t-shirts are always a great gift option, and they're perfect for dads who love to wear casual, comfortable clothing. You can choose from a variety of t-shirt styles and colors, and then add your own custom design or message.
You can choose to print your dad's name, a funny saying, or a favorite quote or phrase. You can also add graphics or photos to make the t-shirt truly unique. Your dad will love wearing his customized t-shirt on Father's Day and beyond.
Print Options: Use a VersaSTUDIO BN-20D direct-to-film transfer system, a VersaSTUDIO BN-20 printer/ cutter or a VersaSTUDIO BT-12 direct-to-garment printer to create colorful, personalized designs on apparel.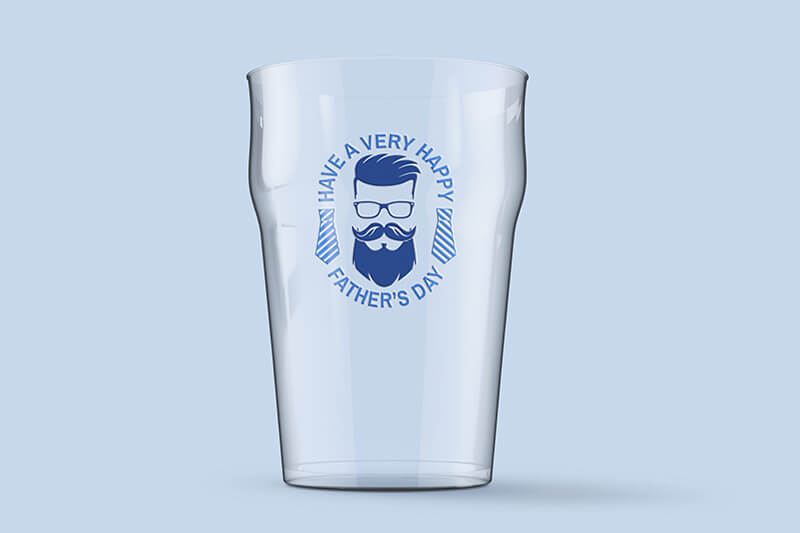 Personalized Print
Imagine a pint glass beautifully printed with a custom message or graphic. The UV print process ensures durability, so every time Dad raises his glass, he will be reminded of the love and thoughtfulness behind the gift. Whether it's a memorable quote, a special date, or a custom-designed pattern, the possibilities are endless.
Glassware and drinkware customized with UV print not only make unique and meaningful Father's Day presents but also serve as a constant reminder of the special bond shared between a father and child.
Print Options: Use a VersaUV LEF2 Series benchtop UV printer or a larger CO Series UV flatbed with the optional Rotary Rack attachment to print your father's name or initials directly on a glass or other drinkware.
Whether you opt for customizing a cooler, golf balls, photo and frame, t-shirt, notebook, or another item of your choosing, you'll be creating the perfect gift to match your dad's personal style and interests.
Want to learn more about custom printing options? Contact a Roland DGA expert here.