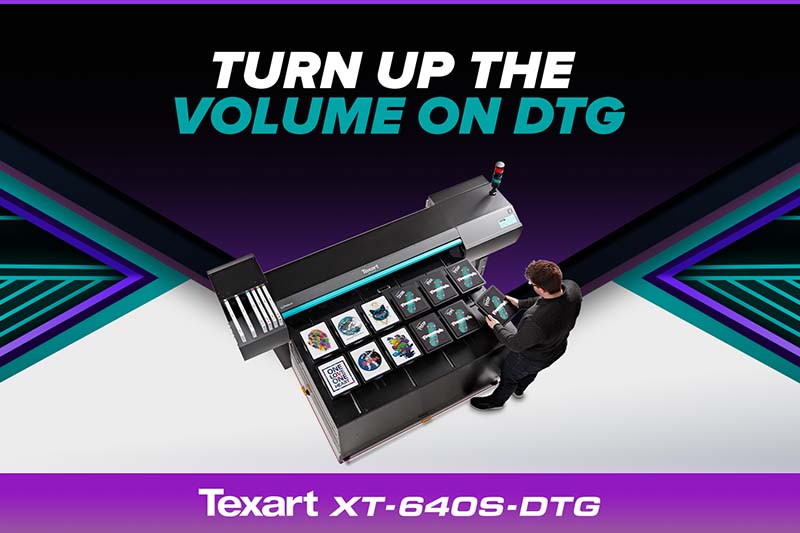 Get into High-Volume, Short-Run, and Specialty Item Production with a DTG Printer that Makes it all so Easy
NEW

Texart™ XT-640S-DTG Multi-Station Direct-to-Garment Printer
The Texart XT-640S turns up the volume on t-shirts, apparel, and fabric accessory printing without the high industrial price tag. Get productivity, versatility, and flexibility with a direct-to-garment printer that allows you to print t-shirts on-demand, as well as large, unique items to expand your products and profitability.
It's like having multiple DTG printers in one machine— instantly scale up production with an easy, expansive flatbed DTG printing option
Print beyond t-shirts with a unique sliding baseplate and platen flatbed operation that offers t-shirt productivity as well as the flexibility to print on specialty fabric items
Offers an intuitive digital workflow with pre-defined print environments and machine features that can work with your software systems and API for the ideal web-to-print solution
Customize Apparel, Accessories, Decor and More
The XT-640S was awarded Best Direct to Garment Printer in the prestigious European Digital Press Association Awards, 2020. It prints durable, full-color designs, photos, logos, and text directly onto a wide range of cotton and cotton-blend products. It's the perfect flexible printing answer for screen printing businesses who no longer want to turn down short-run orders and want to ramp-up production during busy times, or graphics apparel businesses looking for an advanced "print-what-you-want" solution to expand their product options.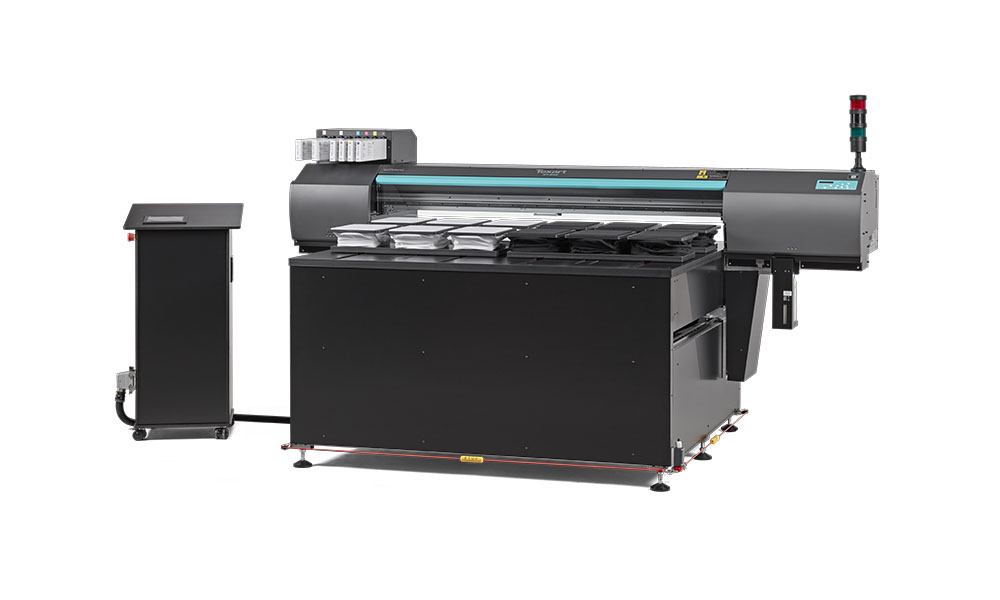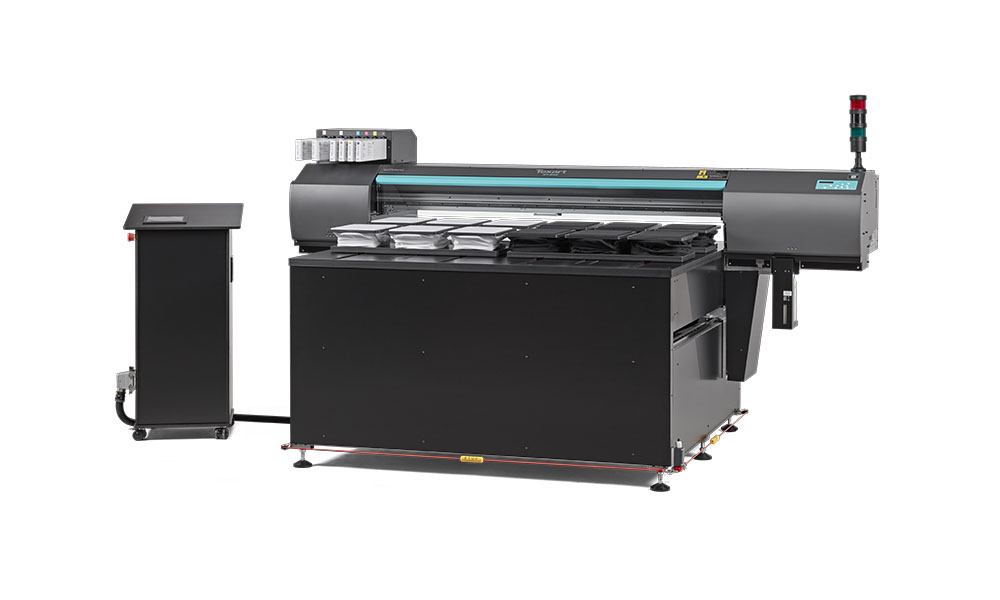 A rail-based system features a unique multi-station set-up with sliding baseplate and docking platen operation that enables you to load and unload the next item or row of products to keep your production moving and profiting— while one set of product platens are in production, you can pre-treat and set up your platens for the next print job. This unique print set-up and operation is ideal for printing on t-shirts and hoodies, but it also allows you to add items like baby bibs, blankets, sweatpants, and other one-off apparel orders to any print run.
User-Customizable Platen System
Create a whole range of profitable custom products with a series of different platens that work in perfect unison with the multi-product operation of the Texart XT-640S. Using different product positioning templates available in your software, you can simply and effectively create a myriad of different product set-ups to reflect your customer orders and the items you want to print.
Purchase extra platens from our Roland DGA Store for a flexible and continuous printing workflow that allows you to print continuously in an advanced and efficient workflow that simplifies set-up.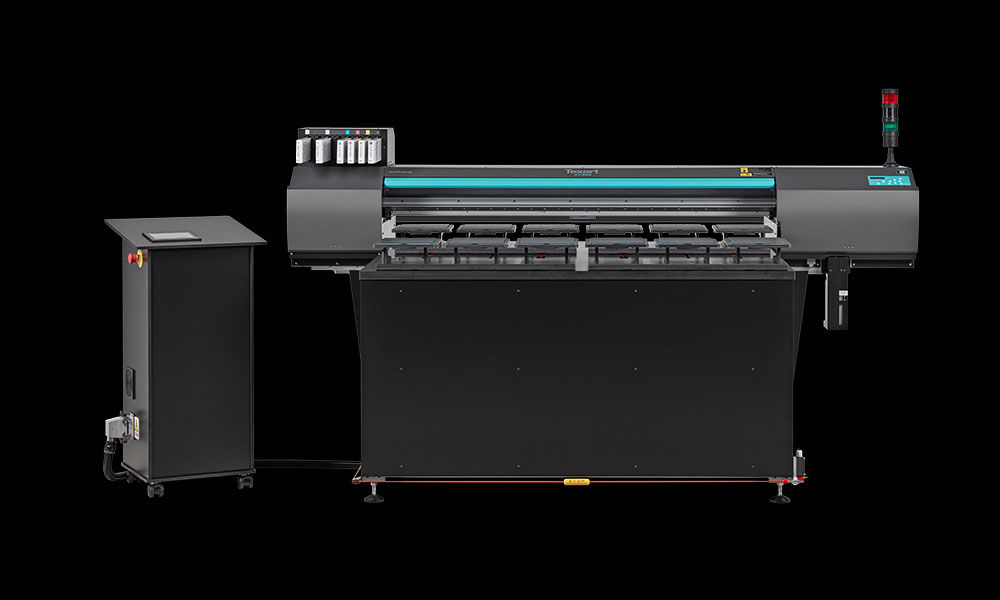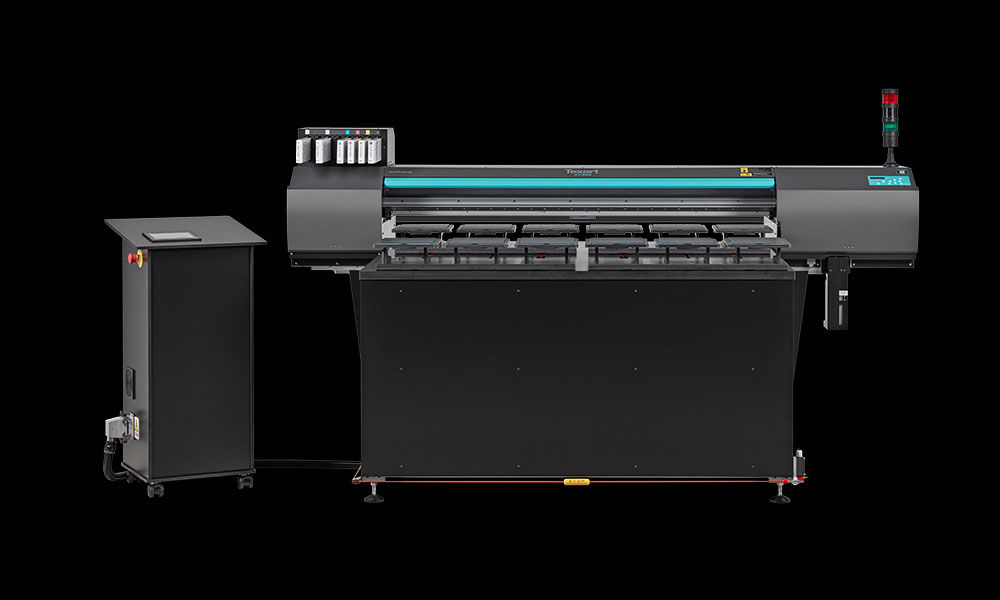 Height Clearance and Adaptability
One of the features that makes the Texart XT-640S such an exciting digital printing machine is that it opens users up to so many new product possibilities. Its 8-inch height clearance and 54-inch x 63-inch bed space means you can add numerous large and bulky fabric items like blankets, jean jackets, and bed linen to your print output.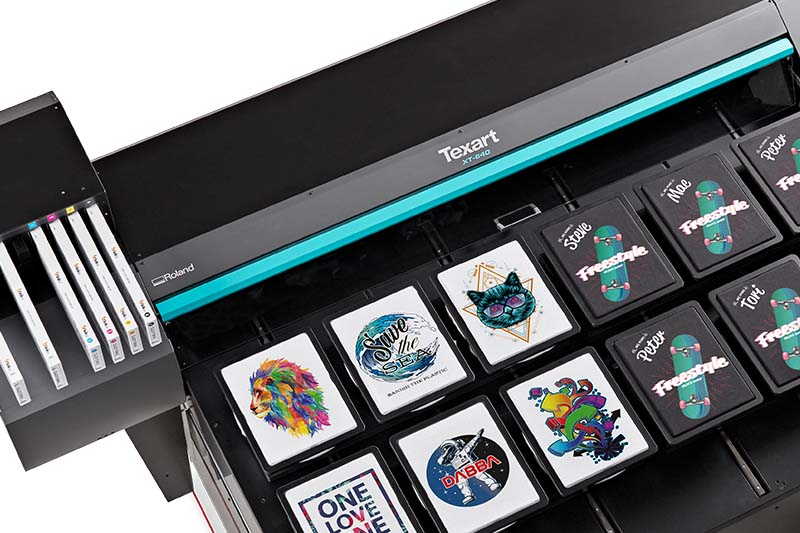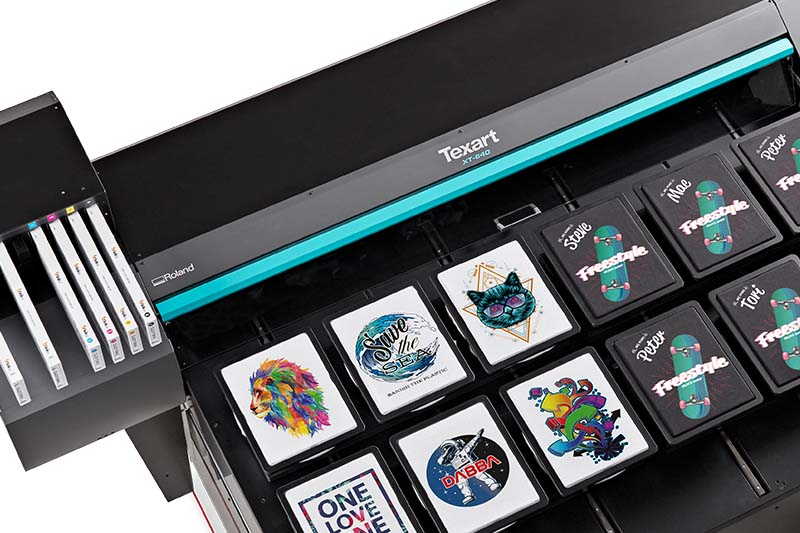 Productivity and Quality
The Texart XT-640S is a direct-to-garment printer that gets the kind of results you'd associate more with industrial print devices. It can print at speeds of around 50-60 dark shirts-an-hour, or 90-100 white t-shirts depending on your color speed mode* — providing outstanding color results and performance in commercial wash tests.
*Speed varies on image size garment type and quality preferences.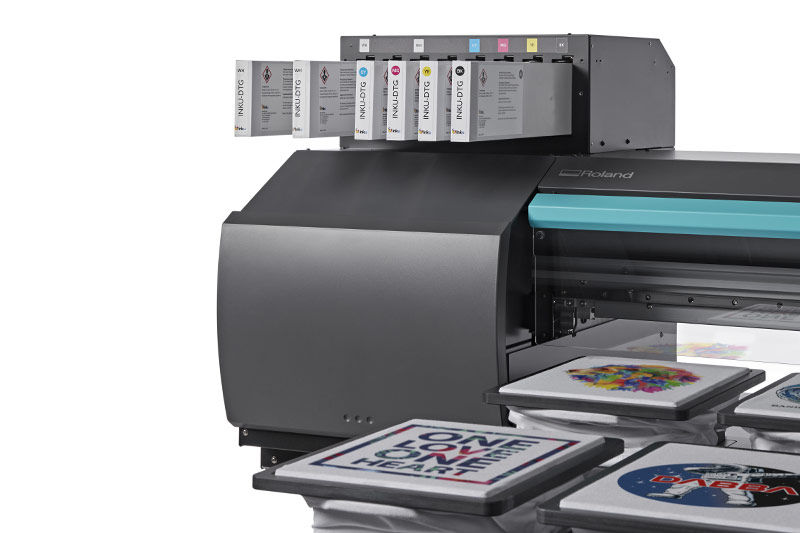 Work Simpler in Pre-Defined Print Environments
Screen printing businesses and other print providers can add the XT-640S to their production with little need of operator training. Featuring a separate control tower with touchpad controls, intuitive software with pre-defined print environments and customer order barcode generation, short run and one-off print orders are a much simpler operation.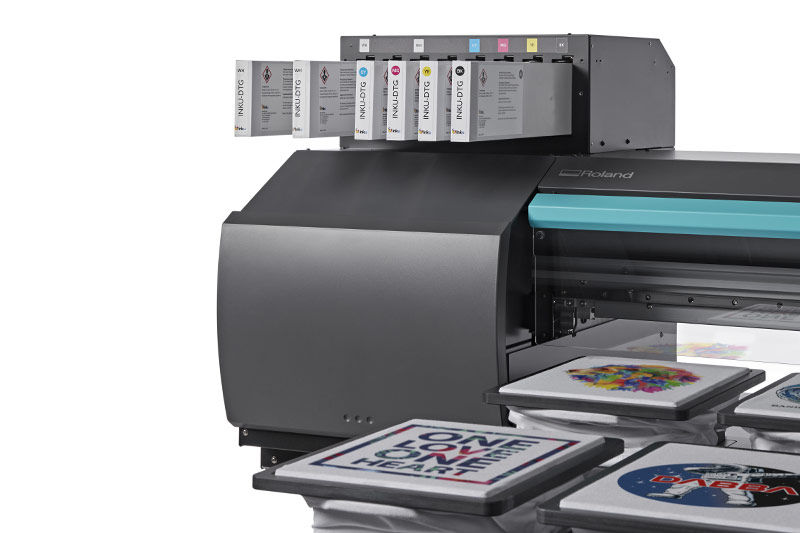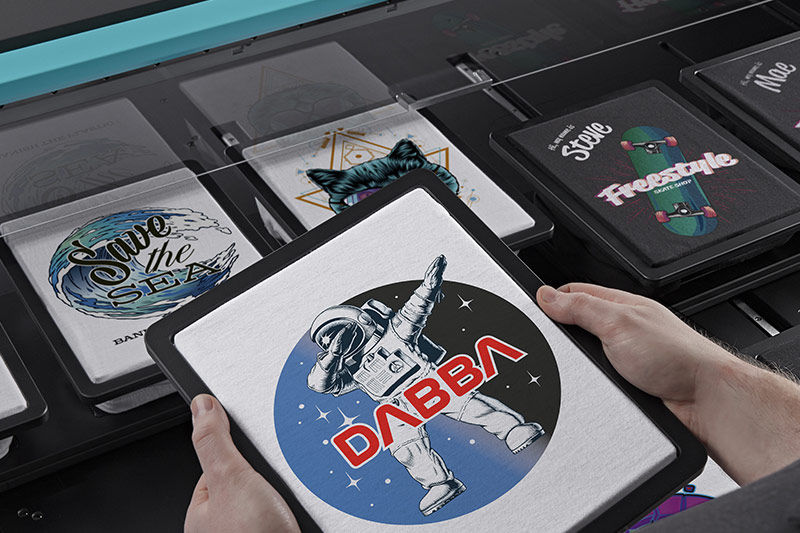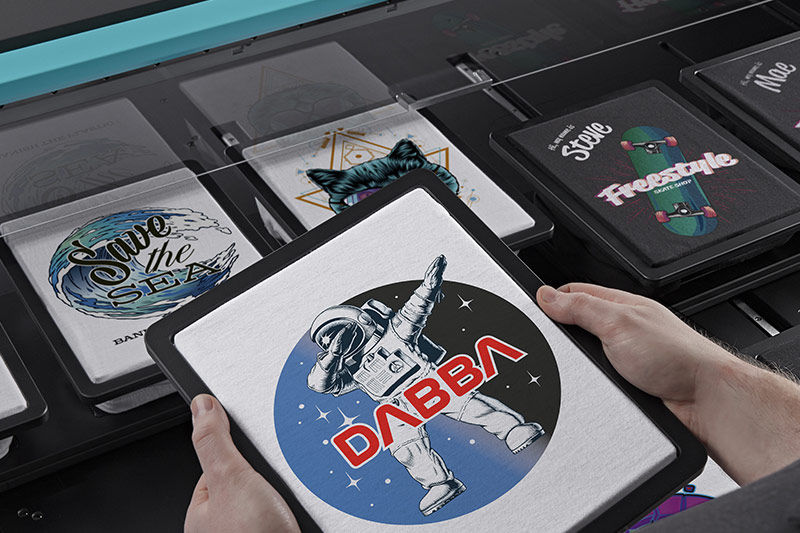 Prints with a Natural Look and Feel
Produce brilliant effects on white or color garments with INKU inks. Available in CMYK and high-density White, you can produce everything from bold color prints to opaque, vintage prints that have a natural look and feel.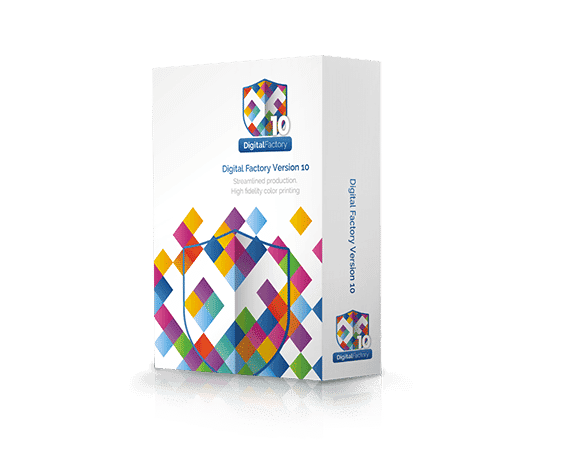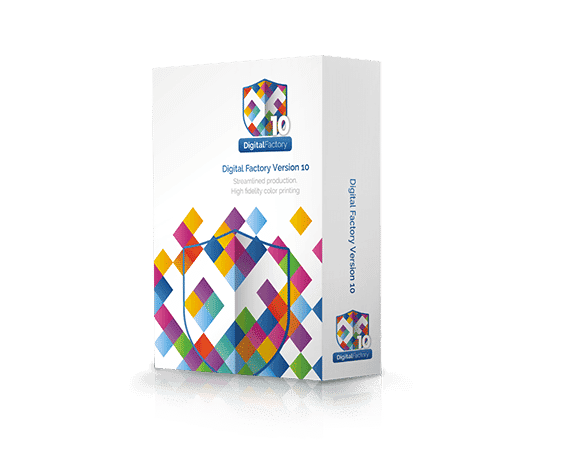 Includes CADlink Digital Factory Apparel Pro,
Roland DG Edition
Although The XT-640S can typically be integrated into your own RIP software and API, it includes Digital Factory Software that's more than just a RIP, it offers high fidelity color printing, job preparation and web-to-print management tools to streamline your production workflow from start to finish.
Auto-generate customer order barcodes that you can assign to certain print jobs and save all the settings— the operator can just scan the code and the job will load perfectly into the RIP
Simple image placement on garment— different product positioning templates available for the different configurations of the multi-station set-up
Leading White ink management tool provides automated underbase based on graphic transparency— print vibrant color on dark garments and high-quality image blends
Easy access, tab-based queue system with full preview for garments of all colors, sizes, and types
Out-of-the-box color profile included alongside easy-to-use color adjustment tools
Other Machine Features
| | |
| --- | --- |
| | A separate control tower features touchpad controls with simplified gantry movement and set-up that auto adjusts to home and height. |
| | An auto-stop perimeter around the base of the XT-640S allows users to stop production at any time. |
| | Those businesses who already have pre-treatment and post-treatment dryers will love how easily the XT-640S fits into their existing machine workflows. |
| | |
| --- | --- |
| | Integrated ink circulation prevents White ink build-up to ensure smooth, consistent print results. |
| | Allows users to use the same or different platen sizes together for maximum versatility— especially on short production runs. |
| | In addition to standard platens available from the Roland DGA Store, produce your own specialty platens/collars for sleeves, legs, towels, etc. |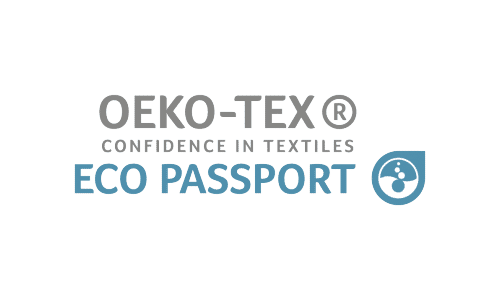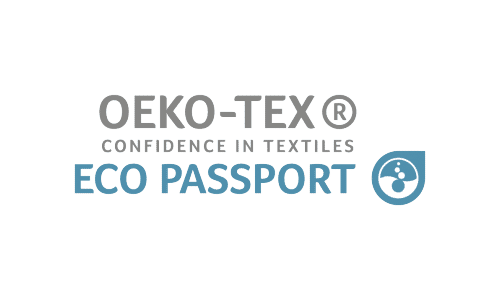 High-Quality, Environmentally Safe
INKU DTG Pigment Ink
Available in CMYKWhWh ink configuration for high quality printing on white and color textiles, INKU DTG pigment ink cartridges for the Texart XT-640S are ECO PASSPORT by OEKO-TEX® certified.
This means they're free from harmful chemicals and substances, which is great news for you and your customers.
Roland DG's Industry-Leading
Warranty and Support
For over 30 years, Roland DG has provided the most advanced and reliable machines, backed by unmatched customer service and technical support.
For added assurance and peace-of-mind, the Texart XT-640S-DTG is also supplied with a One-Year Trouble-Free Warranty.
Additional Information
Expand All
|
Collapse All
Specifications 
Texart™ XT-640S DTG
Printing method

Piezoelectric inkjet
Fixture capacity
9.5 x 12 in
(241 x 305 mm)
12
12 x 16 in
(305 x 406 mm)
8
16 x 20 in
(406 x 508 mm)
4
Bed size
63 (W) x 54 (D) x 8 (H) in
(1600 (W) x 1372 (D) x 203 (H) mm)
Ink cartridges
Type
INKU DTG Pigment
Colors
Cyan, Magenta, Yellow, Black, White
Capacity
500 cc
Ink configurations
CMYKWhWh
Printing resolution (dpi)
Maximum 1440 dpi
Media compatibility*1
Cotton, cotton rich blends
Movement method
High resolution stepping motor
Distance accuracy
Error of less than ±0.3% of distance travelled, or ±0.01 in (±0.3 mm), whichever is greater
Horizontal repeat accuracy
±0.01mm
Media height setting
Manual, auto sensor
Surface control
Manual, auto sensor
Control Interface
7" Color LCD touch screen
Interface
Ethernet Base 10/100
Power-saving function
Automatic sleep feature
Power- requirements
220V, 16A,1-phase
Power consumption
During operation
1.2 kw maximum
Sleep mode
150 w
Acoustic noise level
During operation
<70 db
During standby
<45 db
Dimensions
Printer unit
107.48 (W) x 61.42 (D) x 57.09 (H) in
(2730 (W) x 1560 (D) x 1450 (H) mm)
Control tower
20.87 (W) x 20.87 (D) x 42.52 (H) in
(530 (W) x 530 (D) x 1080 (H) mm)
Weight (without platens)
1,367 lbs (620 kg)
Weight distribution
6 points (3.15 in or 80 mm diameter)
Environment
Power on
Temperature: 64 to 77ºF (18 to 25ºC),
Relative Humidity: 35 to 65% (no condensation)
Power off
Temperature: 59 to 86ºF (15 to 30ºC),
Relative Humidity: 20 to 80% (no condensation)
Included accessories
CADlink Digital Factory Apparel Pro, Roland DG Edition Software, Eight (8) M/L platens (SKU# JIG-XTS-300-400), Four (4) JIG-DOC-XTS-2, user manual, power cable, cleaning kit, installation toolbox
CADlink Digital Factory Apparel Pro, Roland DG Edition Software
Operating System
Windows® 10, Windows® 8, Windows® 7
CPU
Minimum Requirement
Dual Core (2.0 GHz or higher)
Recommended
Triple Core (2.0 GHz or higher)
RAM
Minimum Requirement
2 GB
Recommended
4 GB
HDD
Minimum Requirement
500 GB
Recommended
750+ GB
Brochure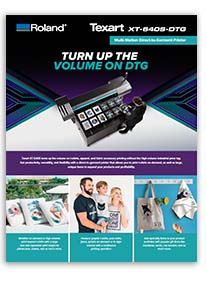 Download Your XT-640S DTG Brochure
Get your digital guide to all the features, applications, benefits and specifications of the DTG Printer.
Download Brochure