Subtractive Rapid Prototyping Solutions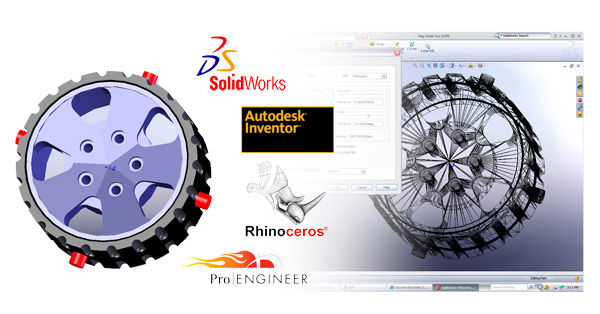 Step 1 - Design
Create your design in your favorite 3D software and then export your 3D CAD model as an .STL, .DXF, .3DM, or .IGS/.IGES file.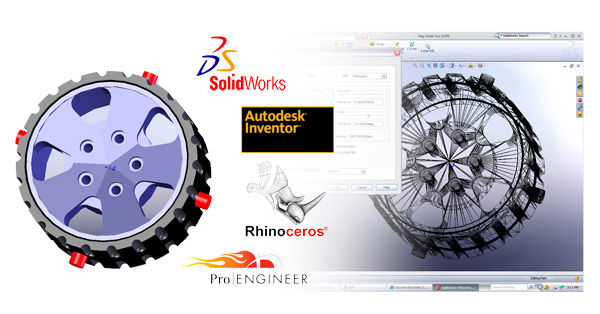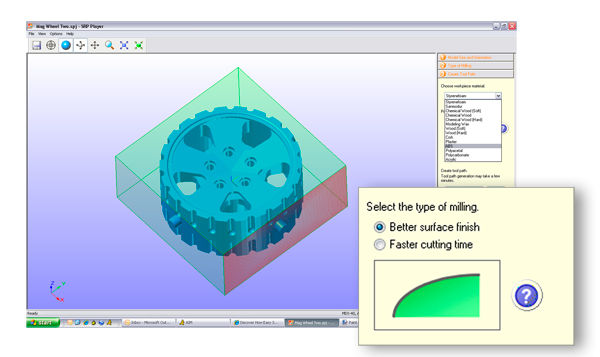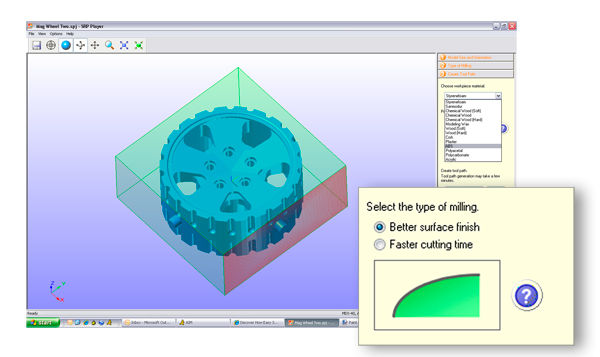 Step 2 - Import
Open the file in Roland DG SRP Player software and simply use the five-step wizard to process the data for your Roland DG MDX rapid prototyping machine. You don't have to worry about feeds and speeds, cut depth, surface selection or G-Code programming: SRP Player does it all for you!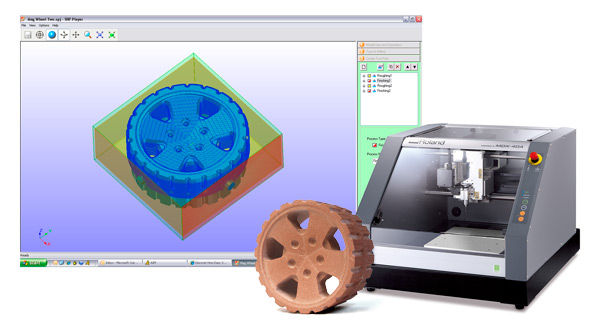 Step 3 - Mill
SRP Player automatically generates machine tool paths and a finished preview. Just click Send to Machine to mill a prototype with smooth surfaces and tight tolerances from your choice of material.