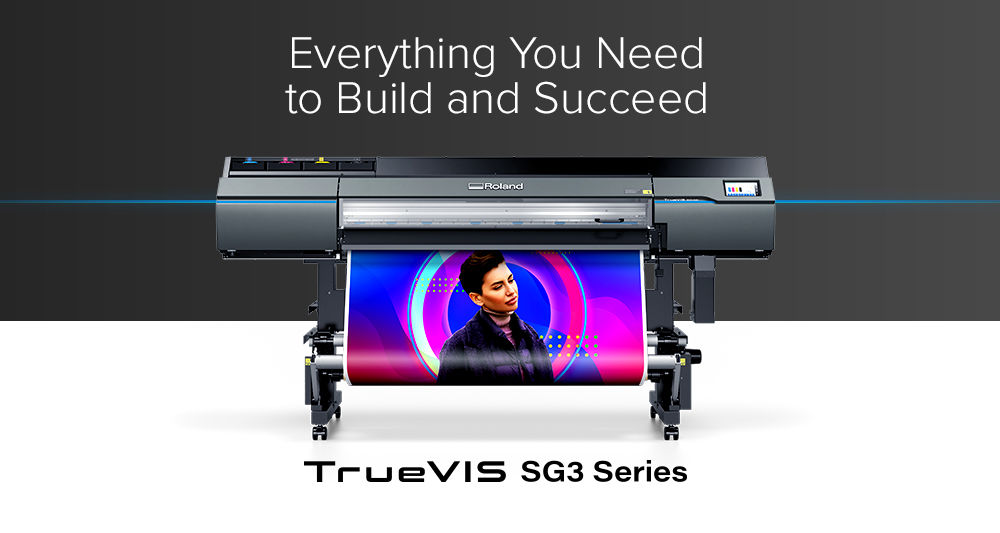 The color and performance needed to start and build a successful graphics business.
NEW

TrueVIS SG3 Series Large-Format Inkjet Printer/Cutters
MSRP

SG3-300:
Limited time only NOW $11,995 US* WAS $13,995 US*

SG3-540:
$15,995 US*

Get Promo

* Promotion valid through 12/29/2023. See promo page for terms and conditions.

LEASE PRICE

SG3-300:
Limited time only NOW $243 US** WAS $285 US**

SG3-540:
$325 US**

** For 60 months, OAC
Available in two sizes to fit your business and budget, the latest SG3 series large format graphic printer/cutters have been enhanced to answer the ease and productivity needs of today's sign and graphics providers. Expand your current operation or provide the right start in sign and graphics with the superior color and performance of next generation TrueVIS SG3 printer/cutters.
User-focused enhancements with a 7-inch LCD touch-panel control, auto-calibration, and other automated tools
Incredible print output with True Rich Color 3 to improve brand reproduction and provide ultra-vivid color with super-smooth transitions
High-quality, 4-color print/cut results on signs, stickers, labels, vehicle wraps, apparel, and other graphics at a very low ink cost per sq/ft.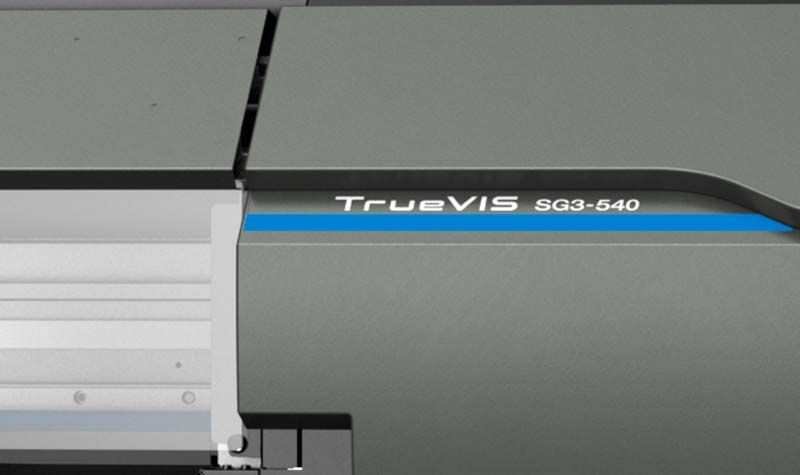 SG3-540

SG3-300

The perfect performance addition
your sign and graphics shop.

Start your graphics production with
profitable print/cut and quality output.

MSRP WITH TAKE-UP INCLUDED

$15,995 US

MSRP WITH TAKE-UP INCLUDED

$13,995 US

SIZES

54"

SIZES

30"

APPLICATIONS

SIGNAGE
RETAIL GRAPHICS
VEHICLE WRAPS
STICKERS
LABELS
APPAREL

APPLICATIONS

STICKERS
LABELS
DECALS
APPAREL
PARTIAL VEHICLE WRAPS

CONTROL PANEL

7" LCD Touch

INK CONFIGURATIONS

CMYK
Get Premium Print/Cut Results
on the Most Profitable Applications
Whether you're looking for a device to grow your sign and graphics business with a wide variety of large format graphics, or you need to get a head start in graphics customization with an easily affordable solution, the SG3 series offers you premium results on so many profitable applications.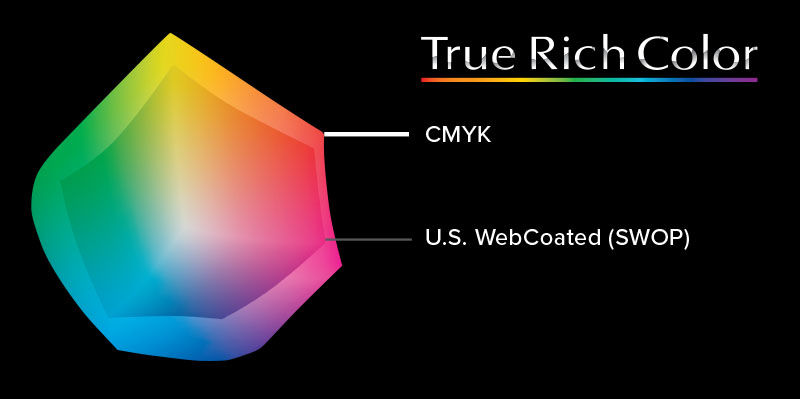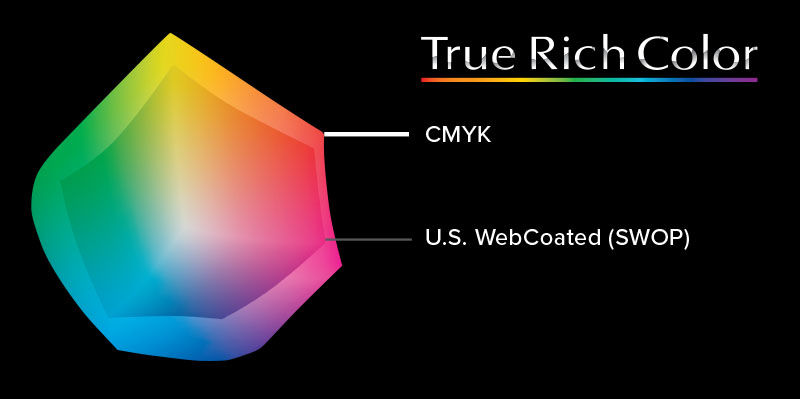 The Power of
New True Rich Color 3 and TR2 Inks
Award winning, GREENGUARD Gold certified TR2 inks and TrueVIS color output has quickly become a benchmark in the sign and graphics industry for color brilliance, detail, and intensity. With next generation SG3 technology and TR2 inks, you can further push your color gamut and quality.
True Rich Color 3 and TR2 inks combine vivid color with smooth gradations and neutral grays to achieve more detailed skin tones and super-smooth color transitions.
A library of color profiles help you generate a whole new level of color vibrancy in your prints
True Rich Color 3 now supports RGB mode to vastly improve the color saturation of RGB images
Certified for low-emission printing, TR2 ink is exceptionally scratch resistant and durable up-to three-years outdoors without lamination
Print with Extra-Confidence with New Ink Certification
Global print material provider, 3M is now offering warranty coverage for graphics printed with the SG3 and TR2 ink.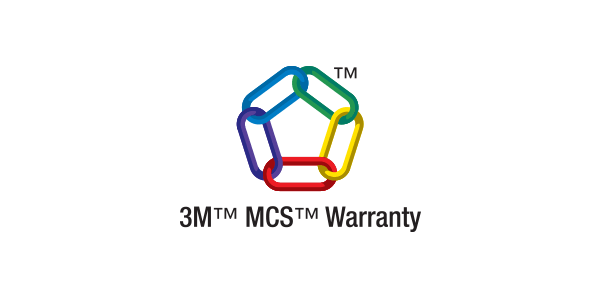 The combination of SG3 and TR2* ink is certified for long-lasting results under the 3M™ MCS™ Warranty. It provides your customers with assurance of the quality and reliability of their graphics.
*The 3M™ MCS™ Warranty covers printing onto 3M products with standard TR2 inks. The 3M MCS Warranty does not apply to graphics produced with TR2 Green or Orange inks.
User-Focused Features
to Answer Your Print/Cut Needs
Additional Features
New Media Holder
A one-touch lever locks the media in-place in one easy motion— other easy loading features include an integrated fan to keep the media steady during set-up.
Perforated Sheet Cut Option
Reduce post-processing with "easy tear" perforations between print jobs.


Automated Pinch Rollers
Inner pinch rollers raise during cutting jobs while outer rollers remain engaged to ensure accurate print and cut operation.
Nozzle Mask Function
If a nozzle on the printhead is misfiring, you can minimize printer downtime with the ability to turn off a specific nozzle band to allow continued production.
Custom Crop
Improve accuracy on long print runs of stickers and decals using the Crop Mark by Row in VersaWorks 6 software.
Smart Media Clamps
For a more efficient print operation, smart media clamps with integrated grooves don't interfere with sheet-cutting or need to be removed at any time.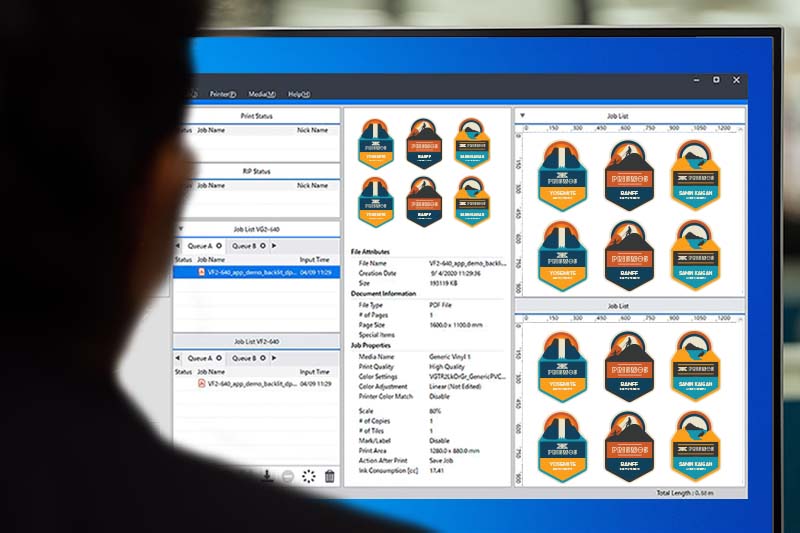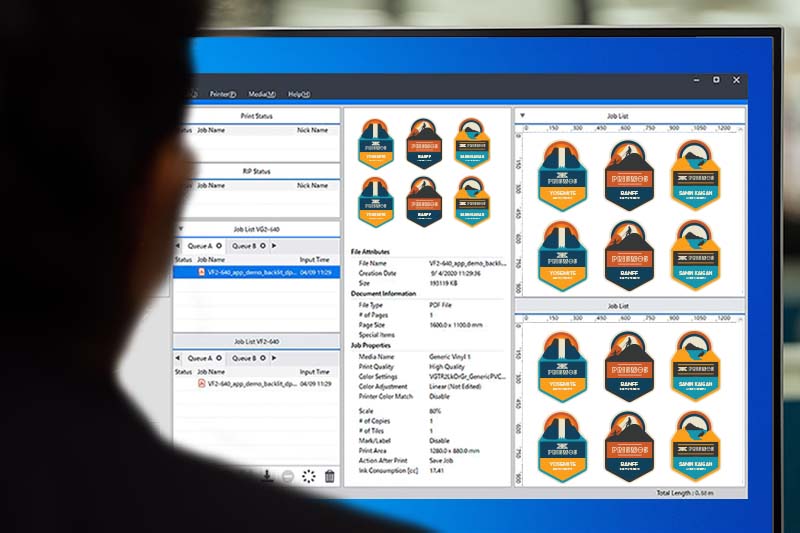 Included
VersaWorks 6 RIP Software
Printer Color Match for multi-device workflows
Pantone and Roland DG color libraries
Crop, tile, and nest features
Nearest Color Finder for auto color generation
Create cut lines with PDF data
5 print queues, 5 hot folders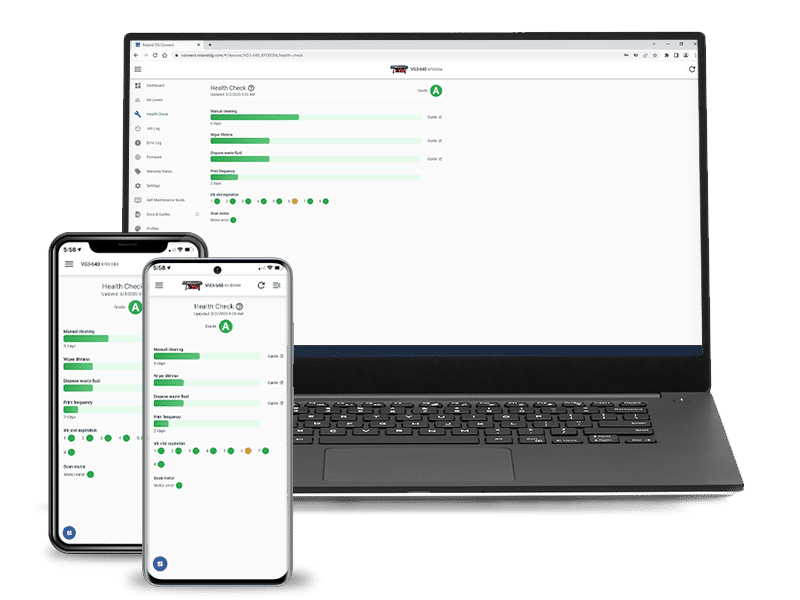 Roland DG Connect App
For Everything Creative
Gain a detailed understanding of your entire print operation while keeping your device running at optimum performance with a user-friendly app specially designed to integrate seamlessly with your TrueVIS SG3. Reduce downtime and improve efficiency with a machine monitoring assistant that works in complete harmony with your device.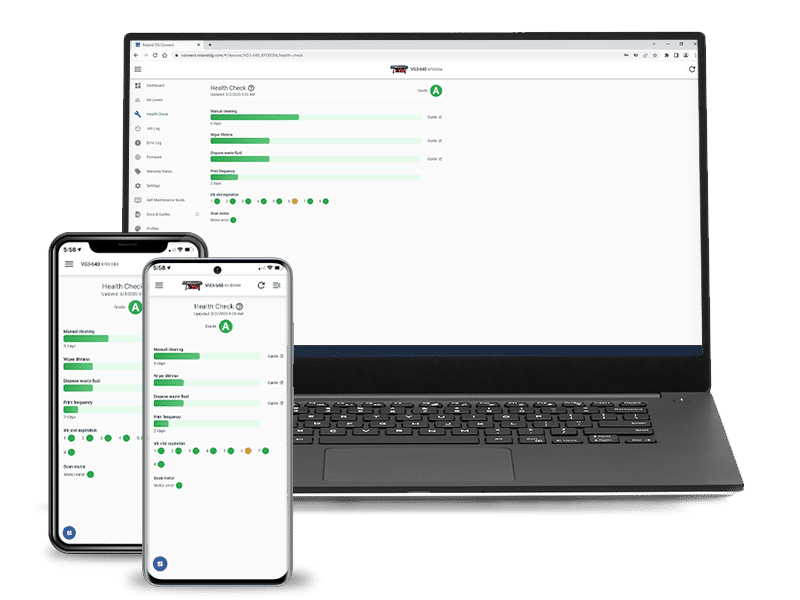 Multi-award winning TrueVIS printers and printer/cutters, now available in a variety of models and print production solutions, have become the benchmark for color quality and performance in the large format sign and graphics industry. The professional's choice for building brand consistency, building the highest quality print output, and building confidence in your business, the SG3 series is designed for passionate professionals like you, who need quality, dependability, and versatility to achieve new levels of success.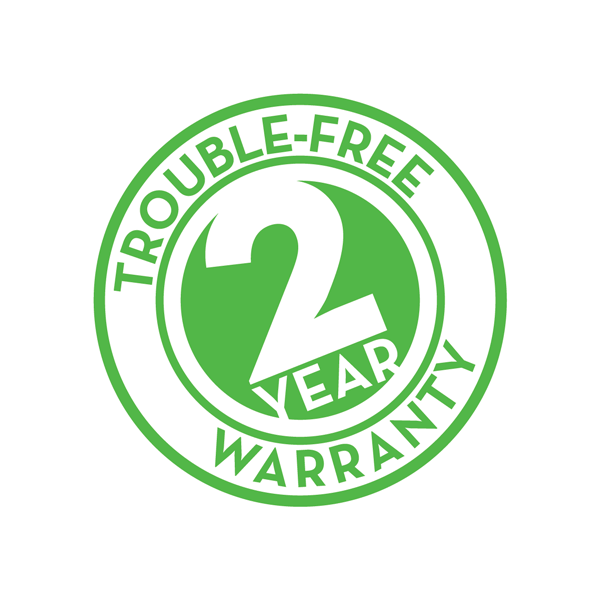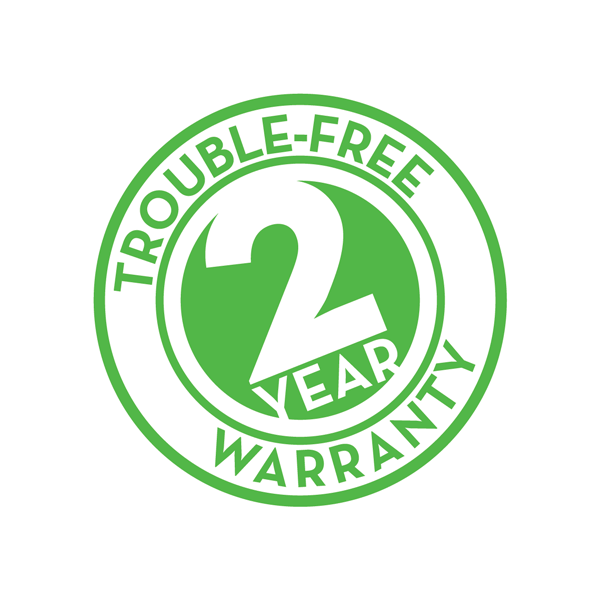 Roland DGA's Industry-Leading Warranty and Support
For over 40 years, Roland DG has provided industry professionals with the most advanced and reliable machines, backed by unmatched customer service and technical support. The SG3 Series is supplied with a Two-Year Trouble-Free Warranty to give you added peace-of-mind and machine support.*
* Registration within 60 days of purchase and exclusive, continuous use of Roland DG approved inks is required to qualify for the second year of warranty coverage.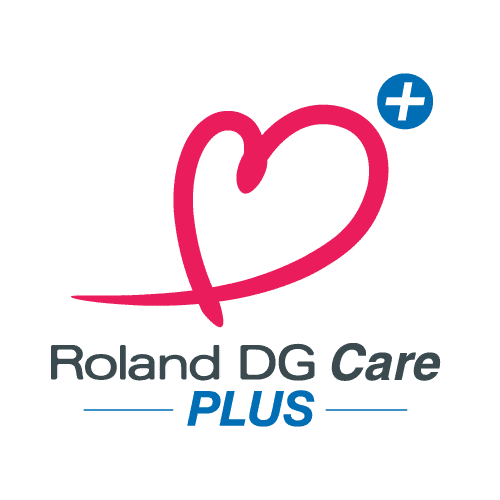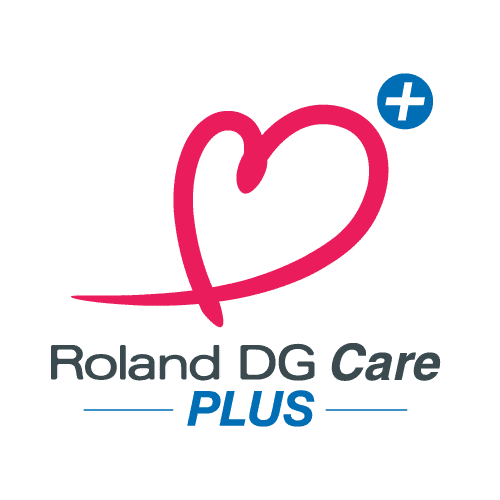 Roland DG TrueVIS Care Plus
Extend your warranty coverage through years 3 & 4 and save up to $999 with Roland DG Care PLUS for a low monthly fee when bundled at the time of printer purchase!
Additional Information
Expand All
|
Collapse All
Datasheet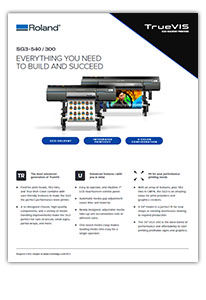 Download Your SG3 Series Datasheet
Get your digital guide to all the features, applications, benefits and specifications of the TrueVIS Printer/Cutters.
Specifications 
TrueVIS SG3 Series
SG3-540
SG3-300
Printing Method
Piezo ink-jet method
Media
Width
11.7 to 54 in. (297 to 1,371 mm)
7.2 to 30 in. (182 to 762 mm)
Thickness
Max. 39.3 ml (1.0 mm) with liner, for printing
Max. 15.7 ml (0.4 mm) with liner and 8.6 ml (0.22 mm) without liner, for cutting
Roll outer diameter
Max. 9.8 in. (250 mm)
Roll weight
Max. 77 lb. (35 kg)
Max. 66 lb. (30 kg)
Core diameter
3 in. (76.2 mm) or 2 in. (50.8 mm)
Printing/cuttin width (*1)
Max. 52.9 in. (1,346 mm)
Max. 28.9 in. (736 mm)
Ink
Type
TrueVIS INK 500 ml pouch
Colors
Four colors (cyan, magenta, yellow, and black)
Printing resolution (dots per inch)
Max. 1,200 dpi
Cutting speed
0.39 to 11.8 in/s (10 to 300 mm/s)
Blade force (*2)
30 to 500 gf
Blade
Type
Roland CAMM-1 series blade
Offset
0.0 to 59 ml (0.000 to 1.500 mm)
Software resolution (when cutting)
0.98 ml/step (0.025 mm/step)
Media heating system (*3)
Print heater set temperature: 86 to 113 (°F 30 to 45 °C) Dryer set temperature: 86 to 131 °F (30 to 55 °C)
Connectivity
Ethernet (100BASE-TX/1000BASE-T, automatic switching)
Power-saving function
Automatic sleep feature
Rated input
100-120/220-240 Va.c. 50/60 Hz 8.0/4.1 A
100-120/220-240 Va.c. 50/60 Hz 5.4/2.7 A
Power consumption
During operation
Approx. 1,090 W
Approx. 710W
Sleep mode
Approx. 50 W
Acoustic noise level
During operation
63 dB (A) or less
During standby
53 dB (A) or less
Dimensions
(Width x Depth x Height)
103.7 in. x 29.5 in. x 52.0 in. (2,632 mm x 748 mm x 1,320 mm)
79.7 in. x 29.5 in. x 52.0 in. (2,022 mm x 748 mm x 1,320 mm)
Weight
417 lb. (189 kg)
331 lb. (150 kg)
Environment
During operatio (*4)
Temperature: 68 to 89.6 °F (20 to 32 °C), humidity: 35 to 80 % RH (no condensation)
Not operating
Temperature: 41 to 104 °F (5 to 40 °C), Humidity: 20 to 80 % RH (no condensation)
Included items
Dedicated stands, power cord, Media take-up unit, media holders, replacement blade for separating knife, cleaning liquid, drain bottle, User's Manual, Software(VersaWorks, Roland DG Connect), etc.
*1 - The length of printing or cutting is subject to the limitations of the program.
*2 - 500 gf is the maximum instantaneous blade force. The blade force must be adjusted according to details such as the media thickness.
*3 - Warm-up is required after power up. This may require 5 to 20 minutes, depending on the operating environment. Depending on the ambient temperature and media width, the preset temperature may fail to be reached.
*4 - Operating environment(Use in an operating environment within this range.)