by Roland DGA Application Specialist, Kevin Rosen
After receiving great feedback from my recent webinar, "How to Prepare Your Files For VersaWorks 6 Using Adobe's Illustrator", some of the webinar attendees were asking if I could do something similar for CorelDraw. With that in mind, below is a "Quick Tip" on how to prepare your files with CorelDRAW.
If you're creating a new project, make sure that your Primary Color Mode is set as RDG.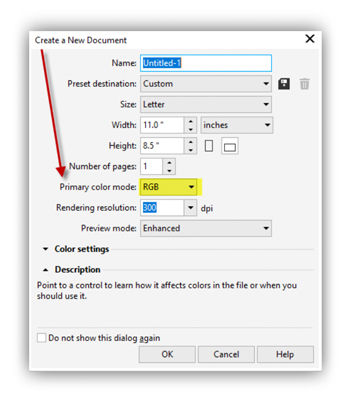 To edit a previous file to set as RGB instead of CMYK, go to Layout → Page Setup → General and select RGB.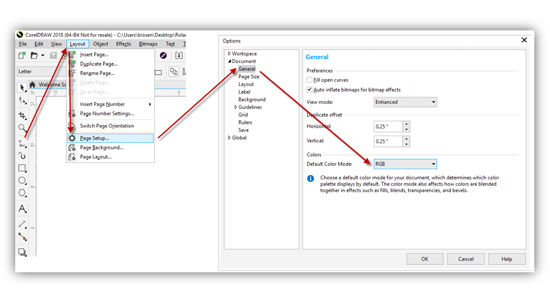 The last (and most important) step is to make sure you are saving the file as RGB. CorelDRAW tends to save everything as CMYK upon a clean install. To do this, select File → Publish to PDF and change the PDF presets to Archiving (RGB).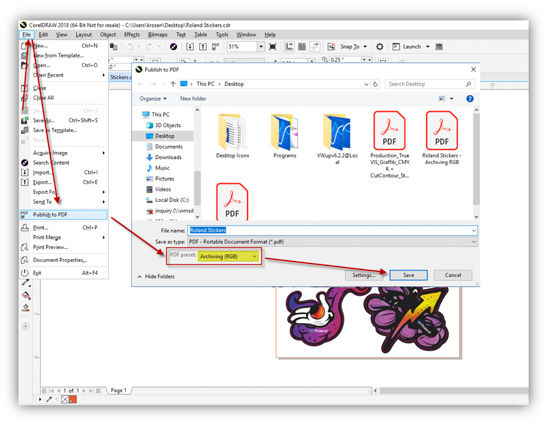 Doing this will allow you to load each of your files into VersaWorks 6 as RGB.