By Lily Hunter, Product Manager for Dye-Sublimation Technology at Roland DGA.
Digital printing technology has improved rapidly, and as a result, it's merged and diversified industries so that screen printers are now offering digital printing and sign shops are able to offer apparel. We saw this type of industry adaptation happen with the emergence of eco-solvent printers, and we can see it now with dye-sublimation printers.
Our Texart dye-sublimation series of printers allow users to digitally add custom graphics to clothing, chairs, snowboards, fabrics, promotional products and more. For many sign and graphics businesses, this quick and effective digital print method is replacing traditional screen-printing practices for shorter production runs and for output that requires multiple colors and photographic imagery.
If you're considering adding this type of technology to your graphics business, here are three things you should know about dye-sublimation.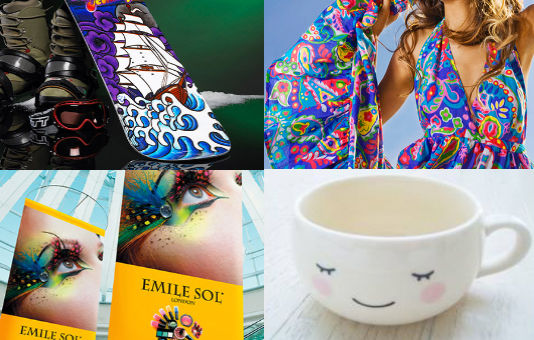 1. There Are Many Profitable Items You Can Sublimate
When people use the phrase "dye-sublimation", I'm sure that snowboards, metal sheets, and floor mats are not the applications that naturally come to mind. However, dye-sublimation of both fabric and rigid materials is now possible thanks to wide-format printers such as the Texart RT-640 that enables the cost-effective customization of everything from large banners to ceramic tiles.
Dye-sublimation works by penetrating the surface of the substrate with ink. Man-made materials such as nylon, certain plastics, and polyester fabrics contain polymers that when heated, enable the bonding of ink.
Dye-sublimation printing yields beautiful and permanent colors that are embedded in the substrate or fabric, rather than printed on the surface. Images on fabric won't fade or crack even after multiple washings. Images on hard substrates will not chip, peel or scratch.
Here are some of the material possibilities you have with dye-sublimation:
Rigid Substrates – No longer limited to just fabric substrates, there is a wealth of variety in product and promotional possibilities available. New polymer treated materials have been developed specifically for dye-sublimation applications that include aluminum, brass, glass, fiberglass, acrylic, plastic and hardboard sheet materials.
Rigid Products – The rigid "blank" products that are widely available include, mouse pads, key chains, smartphone cases, pet bowls, light switch plates and more. These are easily sublimated and represent fantastic additions to the range of custom branding items your business can offer.
Soft-Signage – Create on-demand, high-impact POP, tradeshow and interior signage. The sublimation process is fast and ideal for time-sensitive promotions.
Fabrics – Choose from a range of 100% polyester fabrics. The choices of fabrics come in two distinct types:
Woven texture for sturdy and hardwearing banner stands, exterior banners, exterior signage and upholstery
Knit material that drapes and flows more naturally, for custom apparel, indoor flags and banners, photographic backdrops and table covers.
Sports and Fashion Apparel – Everything from t-shirts and cycling jerseys to handbags and baseball caps is a possibility. The ever-growing popularity of sports and fashion apparel opens up new sublimation opportunities everyday.
Photo Printing – From personalized gift items such as magnets, wall mounts and photo-apparel to photo backdrops, sublimation is perfect for delivering high quality photographic images to a wide range of markets.
Ceramic Tiles – Interior designers and decorators can create customized ceramic tiles for kitchens, bathrooms, foyers, museums, restaurants, and offices.
All the materials listed above are polymer suitable for heat transfer or available as product "blanks" for immediate heat transfer. In addition, there are also pre-treatment options available to the user that enables printing on an even broader spectrum of items.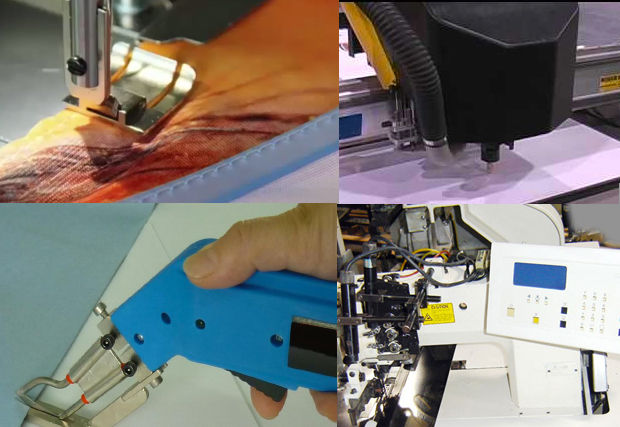 2. You'll Need Different Machines for Dye-Sublimation
Printing is only the first step of the process in dye-sublimation. For sublimation to take place, you need heat and pressure.
Successful dye-sublimation requires the following two-part process:
Print graphics onto special transfer paper using sublimation inks
Use a heat press to transfer the ink-on-paper to the item you want to decorate
…………………………………………………………………………………………………………………………………………………….
Note: to ensure correct ink transfer, smooth saturation, and fine image quality, don't cut corners on your paper and use a coated sublimation transfer paper with excellent ink-absorption and high-ink release.
…………………………………………………………………………………………………………………………………………………….
If you're planning to use your dye-sublimation printer for applications that include everything from apparel to décor and soft signage, you'll also need the following essential items:
Computer and RIP Software
First and foremost, you'll need a computer and software to design and process your digital graphics for printing and to manage your overall print production. Not all sublimation printer manufacturers supply software with their machine which means you'll have to research different RIP software and ensure that it's compatible with your printer. Fortunately, the Roland DG Texart RT-640 is bundled with ErgoSoft Roland DG Edition RIP that was created especially to support both 4-color and 8-color sublimation printing.
Cutting Device
Initially, you'll need a rotary blade and hot knife for simple cutting of knit materials and for the cutting and sealing of woven fabric but you'll ultimately need an X/Y table cutter or digital flatbed cutter/plotter with registration capabilities for accurate knit and woven cutting and for effective pattern cutting if you plan to print and sew your own apparel.
Sewing Device
Apparel and soft signage production requires some manner of sewing and hemming for custom apparel, custom upholstery, banner pole pockets, and silicone edge sewing for SEG graphic applications (a special tension frame system that's used for creating easy-to-install soft signage.) This requires a manual sewing machine for apparel and small signage solutions and computerized automatic sewing machine with auto-command and auto-feed features for large format joint and hemming.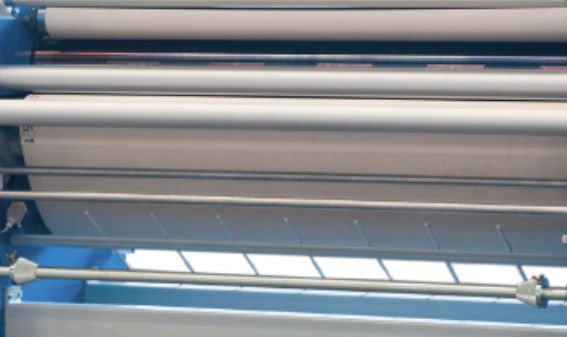 3. You'll Need a Quality Heat Press
Heat presses are available that vary in size and application. Despite these variations, they all function the same way; at 400 degree Fahrenheit, they simultaneously heat the ink on the transfer paper and the polymer fibers within the substrate, enabling the transfer of ink-to-media. After about a minute, the heat is removed and the transfer paper is peeled off, leaving behind a permanent, full-color graphic on the substrate.
Although this may sound daunting to some, it's really a simple and effective method to apply graphics to fabrics and other media. In comparison to traditional print methods, it saves hours and even days of print work and with the right machine, the quality results are comparable to screen-printing.
Once you've spent around $20,000 on a dye sublimation printer, you have to consider at least matching this price for your press if you plan to create large format signs and graphics for the long-term. A reliable large format press should last decades and fulfill an increasing sublimation output as your business and printing machinery grows. Invest in reliable quality heat press and plan for business growth.
Of the heat press devices available, there are four main types:
Small Format Heat Press
If you're planning to sublimate on t-shirts and small items such as caps, mugs, plates, and shoes, then you might not need to spend a great deal on a heat press. Expect to pay around $1,500 and upwards for a decent 16"x20" full-size shirt press from brands such as Geo Knight and Hotronix that have heat and pressure controls.
Calender Heat Press
Heat presses such as the Klieverik GTC Series are large format presses that are built for flags, large exterior banners, and other large soft-signage applications, as well as day-to-day soft signage and fabric sublimation. With the addition of table attachment to your calender unit, users can cut and sew apparel pieces.
Flatbed Heat Press
Although they can't effectively manage the kind of rolls and fabric sizes that a Calendar heat press can, flatbed style heat presses such as the Geo Knight Max Press are versatile presses that can heat transfer onto fabric as well as aluminum, hardboard, floor mats and other unique media.
3D Vacuum Heat Press
A 3D vacuum heat press is a compact desktop machine that allows heat transfer onto materials with a curved edge or shape. Sublimation blanks and pre-treated objects, such as smart phone covers, mugs, ceramic plates, picture frames, sporting goods, buttons and others are available for sublimation by this handy device.
These are just three of the many facets of dye-sublimation printing to consider. As you can tell, it is a versatile application with growing appeal to sign and graphics businesses – representing a convenient solution that not only enables apparel and product printing but also allows for sign output that is easy to transport and simple to put-up. Invest in a quality device like the Texart™ RT-640 Dye-Sublimation Printer with Texart inks and transfer paper to open up a whole new category of custom graphics and profits.
You can also see our full range of dye-sublimation devices that include performance, professional and even direct-to-fabric dye-sublimation printers at our fabric and apparel page: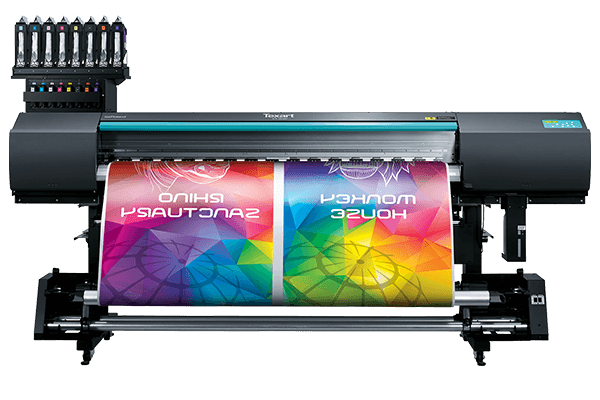 Lily Hunter is Product Manager for Dye-Sublimation Technology at Roland DGA. In addition to being an expert in dye- sublimation technology and products, she is an accomplished trainer and speaker.
Register now for our helpful series of sublimation start-up webinars. And for those who want to see a sample of our amazing Texart dye-sublimation print quality, request a free sample today.