Printing on Fabric Machines
DIRECT-TO-GARMENT AND DYE-SUBLIMATION PRINTING ON FABRIC
Roland DG devices suit the needs of custom sign, décor, graphics and apparel providers who are looking for simple or expansive solutions for printing on fabric and textiles. From easy
direct-to-garment print
options for t-shirts and sweaters to
large-format print machines
for performance sportswear, banner, and upholstery, Roland DG has the answer. Roland DG also has an extensive range of inkjet printing device solutions for heat transfer printing on fabric products, such as t-shirts and apparel.
Direct-to-Garment (DTG) Printing on Fabric Machine
Roland DG offers desktop DTG technology that simplifies printing on fabric by directly printing onto cotton t-shirts, apparel, tote bags, décor, pet accessories and other popular products. For users looking for quick and easy printing for their online storefront, photo studio, kiosk, souvenir shop, or pet supply store, the VersaSTUDIO BT-12 printer provide a profitable "while-you-wait" personalization service.
Heat Transfer Printing on Fabrics and Apparel
For businesses looking to design and supply a diversity of custom fashion, sportswear, swimwear and other high-end apparel, a dye-sublimation set-up is the smart choice for expansive and flexible production. Using Roland DG Texart dye-sublimation printers in combination with a large format heat transfer press, users can create colorful and detailed apparel on-demand. With the addition of fluorescent inks, users can add fashionable fluorescent and pastel colored designs to a range of custom apparel.


Heat Transfer Printing on Décor and Interior Design Fabrics
Add designs to a variety of polyester fabrics for home furnishing, home décor, wall coverings and industrial upholstery applications. Roland DG Texart dye-sublimation printers include the RT-640M, a multi-function machine that prints onto transfer paper as well as printing direct-to-fabric. With a variety of dye-sublimation machine options, users can produce custom patterns, logos and graphics that can be printed direct-to-fabric or heat-transferred onto full bolts of fabric for all manner of custom décor applications.
Heat Transfer Printing with Inkjet Printer/Cutters
In addition to Texart dye-sublimation printers, Roland DG also offers a choice of the most reliable and versatile large-format inkjets on the market today. Increase profit with custom print/cut heat transfer graphics applied with a heat press to t-shirts, hoodies, bags, and more.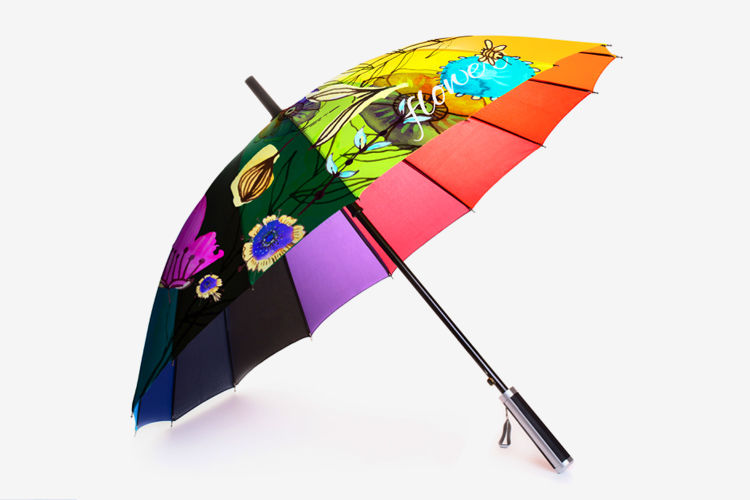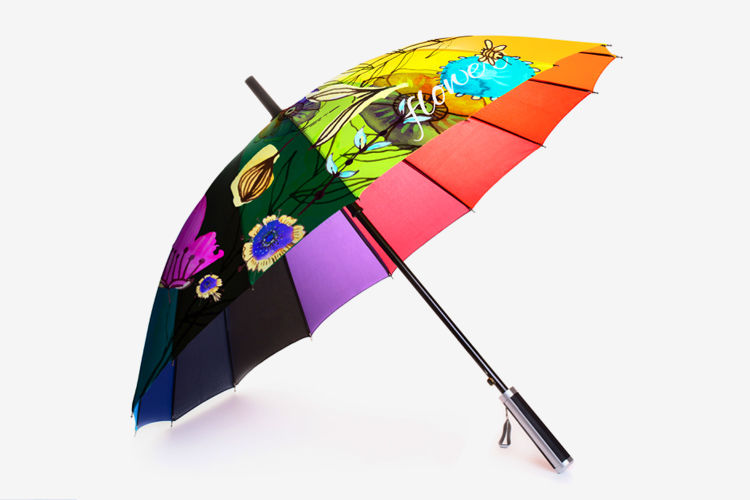 Heat Transfer Printing on Fabric Machine fpr Products and Accessories
Customize polyester umbrellas, socks, bags, scarves, ties, pillowcases, and other products. Roland DG Texart
dye-sublimation machines
are the ideal solution for custom graphics providers to expand and diversify their product offerings.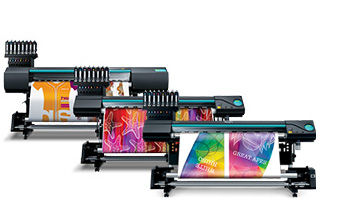 Graphics for Décor, Signs, Sportswear and More with Texart Printers
Get simply brilliant printing on fabric applications with 64" Roland DG Texart dye-sublimation machines and a multi-function dye-sublimation device. While the XT-640 offers graphics professionals a fast, high-volume heat-transfer machine, the RT-640 provides productivity and value for users wanting to get their start in dye-sublimation. Also available is the incredibly versatile RT-640M that operates as a heat transfer paper printer as well as direct-to-fabric printer for added ease and efficiency.


See Roland DG Texart Printers
Print and Cut Apparel Graphics with Roland DG Inkjets
Users can put their own designs on t-shirts, hoodies, sweatshirts, bags and more with Roland DG inkjet printers, including TrueVIS series printer/cutters that can bring your fabric prints to life with stunning color quality and the BN-20 printer/cutter that provides outstanding desktop production for graphic artists and apparel designers. With a convenient inkjet printer and heat press set-up, on-demand apparel production is easy and affordable.
See Roland DG Inkjet Printers
To receive a free Specialty Graphics Guide,
complete the form below and click submit.