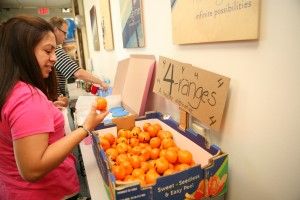 We've got Pro 4 on the brain these days. It's hard to think about anything else. We're eating "4" cookies and "4-ranges" here at the office, tweaking Pro 4 web pages, printing Pro 4 samples, and taking orders as fast as we can among other things.
So what is the big deal about the Pro 4 anyway? Most people react first to the print quality which has improved dramatically thanks to the new print heads and the addition of light black ink. This light black ink, by the way, is my favorite feature. The photographic quality and flesh tones it can recreate are stunning. The machine debuted at the CONSAC show in Canada last week and the message we got back was: "The image quality was awesome, even for those not easily impressed."
(The following paragraph was added 9/25 per a request from a Facebook fan wanting more nitty gritty on the XR.) There is a new 720 x 720 print mode on the white and metallic inks that has increased the print speed significantly. The actual speed has not been finalized yet but preliminary testing shows it to be almost twice as fast. The white opacity has been improved and preliminary test results thus far show a substantial increase. We will know the exact percentage and speed soon and will post publicly at that time. Some of you have asked about dry time and at this time dry time looks to be around the same as its predecessor. For that reason, we highly recommend using the optional dryer unit to ensure that the ink is dry before it hits the take up reel. The dryer option works great for Mt, white and even CMYKLcLmLk production workflow no matter what speed.
Print quality, speed, color gamut… these are all features we expect in a new printer. But how about a few others… like a killer warranty (the best Roland DG has ever offered), a new wiper system (to take care of those print heads), improvements to the presets menu (making your daily life a little easier) and even a new fixation screw on the sliding core holder of the take up reel. (Only existing Pro III owners will understand and appreciate that last one.)
All in all we have a new machine that we're pretty proud of and excited to show off. Come see it for yourself at Graph Expo in Chicago or SGIA in Las Vegas next month.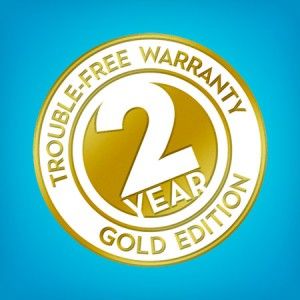 2-year "Gold Edition" warranty: includes parts, labor & 2 free schedule service visits