The Step & Repeat feature in VersaWorks allows you to fill a specified area with rows and columns of duplicated images. Each row or column can have its position shifted from the previous duplicates, creating a unique pattern. This feature is perfect for producing wall coverings and textile printing, or any application that involves patterns.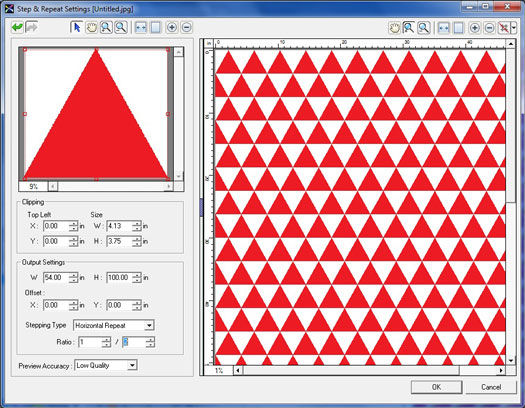 Horizontal repeat with 50% offset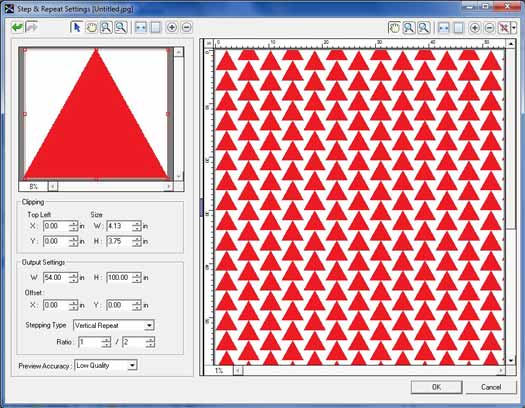 Vertical repeat with 50% offset
A big advantage of in-RIP Step & Repeat is the small file size you have to work with in the design application. Basically, all you have to do is to create a single tile of the pattern and let VersaWorks do the rest. The flexible layout options for patterns will save you valuable of time and effort.
There are two ways to access the Step & Repeat feature:
Select Step & Repeat by right-clicking on the title of the job in the "Job Window."

Select Step & Repeat from the "Job" drop-down menu.

For more details on Step & Repeat, please see the VersaWorks Help menu.