An often-underestimated market, retail graphics offer print service providers a wide range of signage and graphics opportunities to expand their portfolio of services. Besides permanent signage and branding, stores frequently run new promotions which require everything from advertising posters and point of purchase signage to window and floor graphics.

Digital printing and cutting equipment is known for being extremely versatile, yet surprisingly few owners use their devices to their fullest potential. Fortunately, everything in the following article can be produced using your Roland DG digital printing equipment.

Here is a list of print products that you can make using digital printing equipment and sell to retail customers.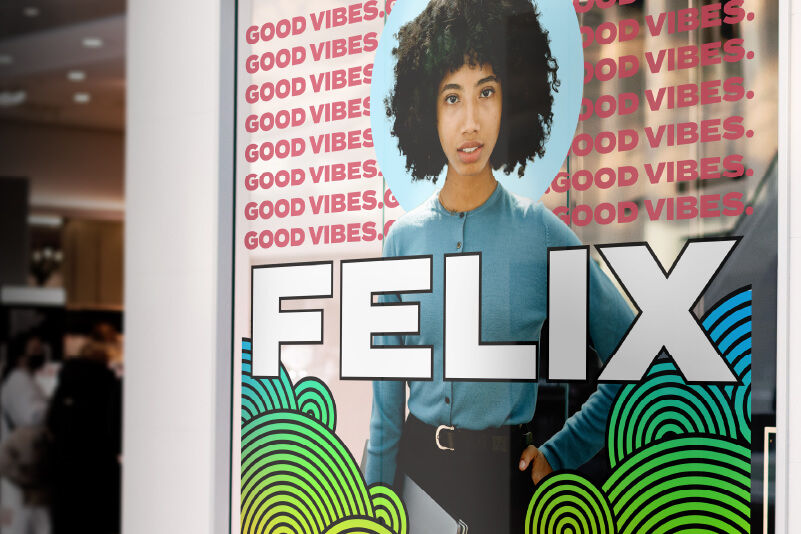 A printed graphic on a shop window.
Retail Signage, Posters and Banners
Firstly, you don't need to stray far from the typical work you're used to. Retail outlets and stores have similar requirements for standard sign and graphics applications, from permanent signage to replacement posters for A-frames and a variety of hanging banners.

Every new product launch or seasonal promotion requires advertising graphics of all sizes, featuring everything from simple text to high-definition photographs – all of which are achievable with digital printing equipment from Roland DG.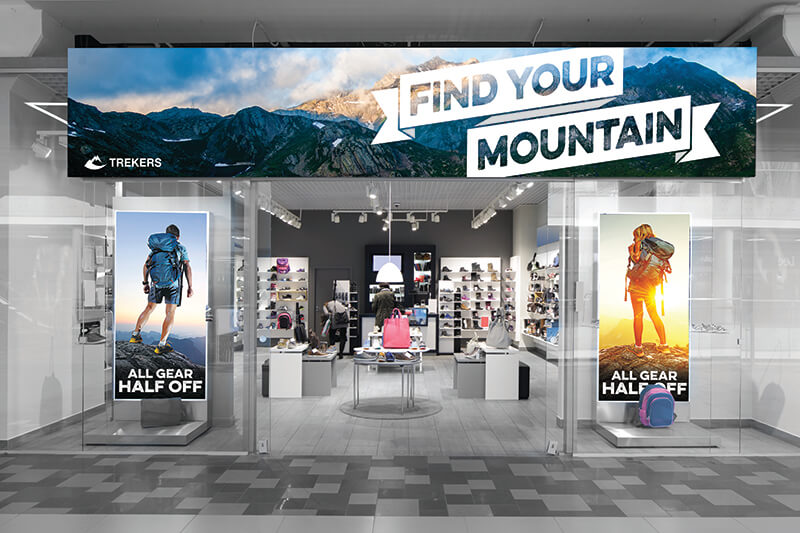 Posters and other store signage are frequently updated with sales and seasons.
In-store Graphics
Similarly, stores will always need to replace in-store graphics, whether that's floor graphics, or graphics for doors and windows. In all cases, the only things that change are the media and the application process. For example, floor graphics will likely require some additional lamination to protect the print and mitigate the risk of slips and trips.

If you already produce printed products, in-store graphics production is well within your capabilities. Let your retail clients know that you can help them, and they'll have no reason to go elsewhere, which is convenient for them and profitable for your business.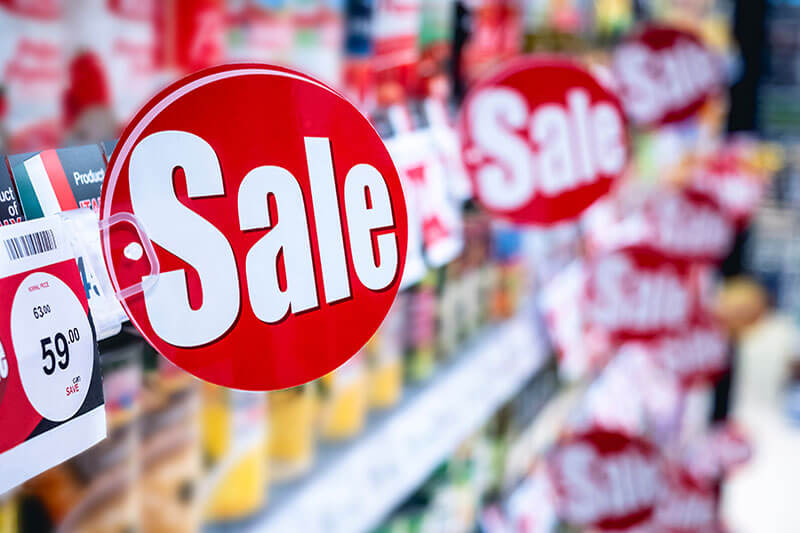 Shelf talkers help draw attention to specific products or pricing.
Shelf Talkers and Shelf Wobblers
These small adornments are easy to produce with digital printing equipment and, with the right devices, you can create high-quality products that will get their customers' attention. In their simplest form, a shelf talker is just a folded piece of cardboard which can slot into the shelf unit to promote a specific product, but several varieties are available.

Take a look around on your next shopping trip and see if you can generate ideas for more promotional printing products.
Menus are often updated monthly or seasonally.
Menus and Table Talkers
Just like retail businesses, food and hospitality businesses are under pressure to keep their offerings fresh and interesting.

Menus can come in all forms from simple paper menus and cards with QR codes, to self-standing cardboard table talkers. Some restaurants might stick to the same favorites, month-in and month-out, but today it's more common to see new breakfast, lunch and dinner menus for every season, or even special menus on different days of the week.

As menus are handled by customers, they will need to be replaced regularly, so this presents a great opportunity for repeat business.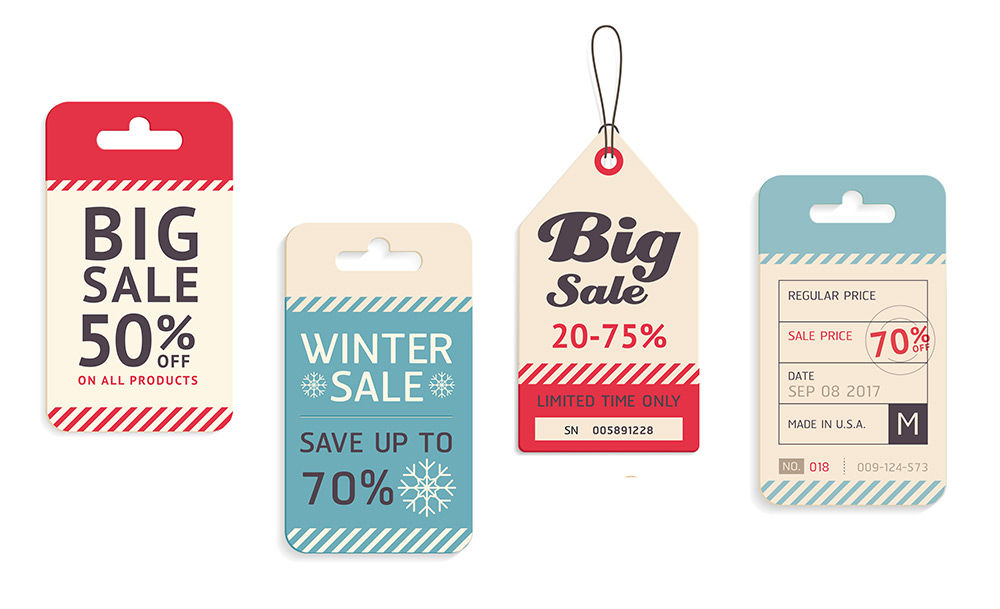 Hang tags can add to the perceived value of products.
Hang Tags
Any time you buy a new shirt, one of the first things you'll do is cut off the tags and throw them away. Although they're often overlooked, these tags can really add to the perceived value of a product and their design and execution can make a big difference in the way customers feel about the products they buy.

With a flatbed printing solution, you can experiment with thicker card stock and simulated embossing and other gloss effects using gloss UV ink.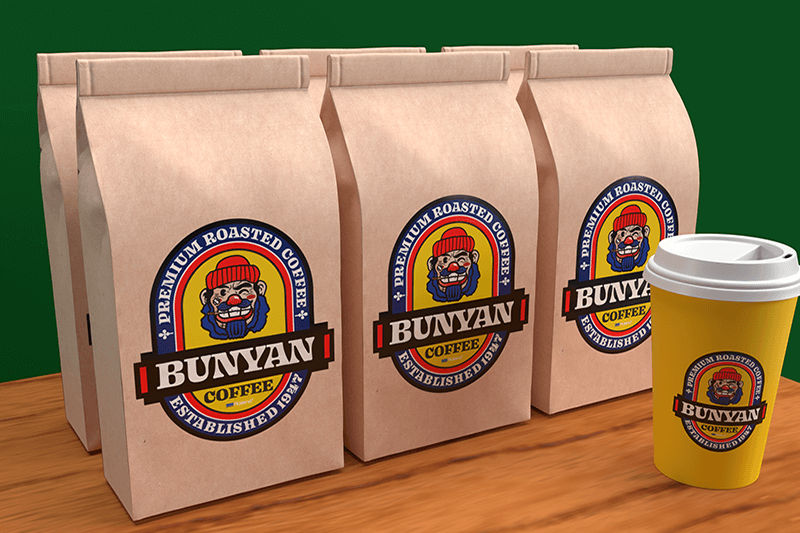 Packaging can be applied to or printed directly on a variety of products and surfaces.
Packaging
The pressure to offer customers something fresh and new also extends into packaging. Even if the contents remain the same, a new box can give the impression that something about the product has been improved.

For larger runs, companies will generally use large printing presses to produce thousands of boxes, but there are big opportunities to be had at the prototyping stage.

At the other end of the scale, smaller independent producers can make do with a plain box or foil bag, using stickers to create a unique brand.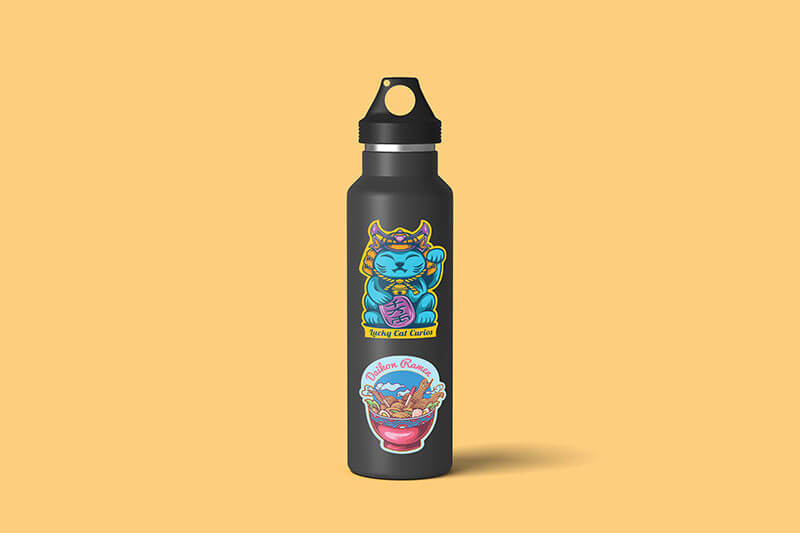 Labels and stickers can help businesses build brand recognition.
Labels and Stickers
Packaging is not the only area where you can offer retail clients print-and-cut stickers. Businesses always have a need for stickers - whether they're used to advertise a limited discount, giving away stickers to promote a brand, or using labels to keep inventory in order, there are countless ways stickers and labels can be used to your client's benefit.

With their logo and brand colors on file, you can offer retailers their own branded stickers in any shape or quantity thanks to Roland DG print/cut technology.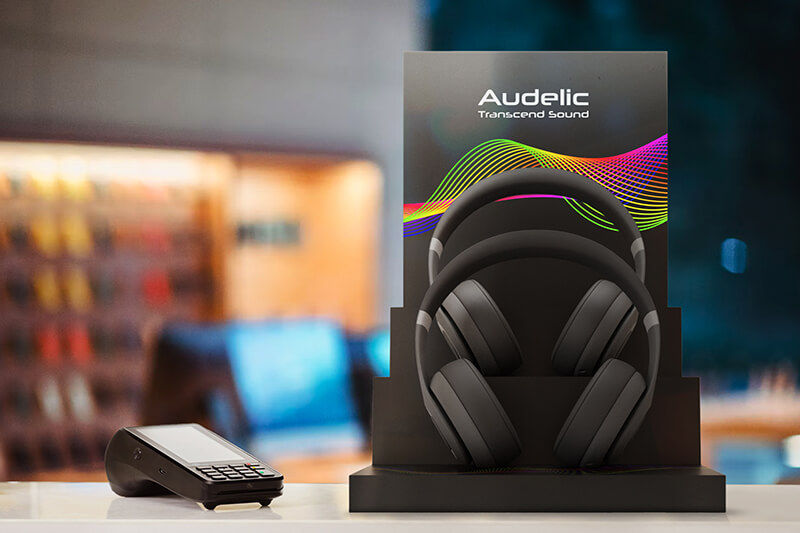 Standing displays like this one help retailers showcase specific products.
POP Displays
Arguably, every print product you provide to a retailer can be categorized as a Point of Purchase (POP) or Point of Sale (POS) product. In this case, we're referring to rigid or self-standing items. These can range from simple display units to complex and interesting cardboard constructions.

Both roll-to-roll and flatbed print solutions can be used in the production of these items and, very often, templates can be easily found to help with design and production.
Conclusion
These are just a few examples of the many print products that you can offer to your retail clients. From packaging and signage to graphics and POP displays, your versatile Roland DG printing devices can provide the color consistency and production quality your customers expect. Thanks to the versatility of Roland DG digital printing devices, all of these opportunities are within your grasp.

If you'd like to know more, get in touch with a Roland DG expert here.