These days the customization and personalization trend is extending into many aspects of life, including sports equipment. Thanks to the wonders of UV direct print technology, personalizing items like golf balls, pickleball racquets, baseball bats, ping pong paddles, and soccer balls has never been easier. In this blog, we will explore just a few of the endless possibilities for direct-print personalization and how it can elevate your game.
The Power of Personalization
Whether you want to showcase team spirit, display a name or logo, or simply add colorful designs to sporting goods, UV technology offers vibrant, durable print options. When producing short runs, prototypes and samples, UV print offers lower production costs than screen printing or other customization technologies.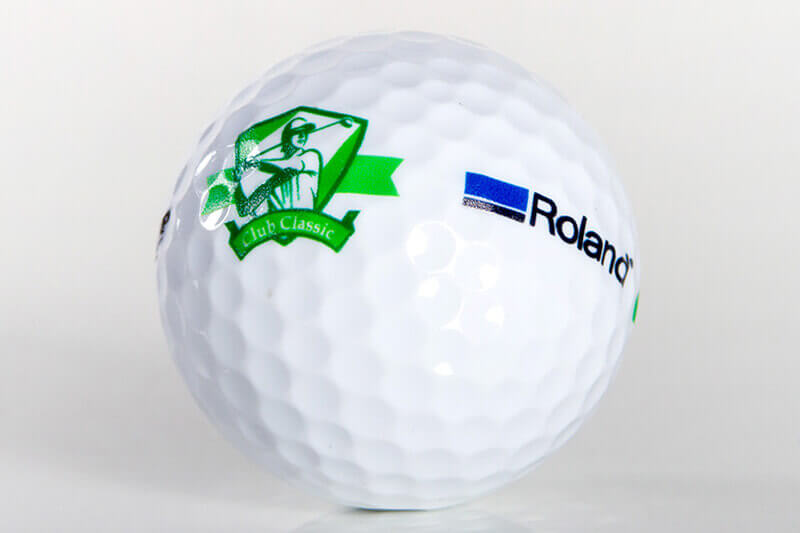 Roland DG's VersaUV LEF2 Series printers can print directly and precisely on cylindrical objects like golf balls.
Golf Balls: Tee off with Personal Flair
Golf is a game of precision and custom printed golf balls are no different. With UV print, you can transform standard golf balls by adding a client's initials, a brand name or graphic, or team colors. Not only does customized print make golf balls stand out, it also makes them easily identifiable on the course.
Until now, printing on cylindrical objects has been done by silk screen printing, pad printing, or spray painting. However, these methods require special printing plates, and are not cost effective for producing smaller quantities.
Now you can print directly on golf balls using UV inkjet printers, producing precision graphics in small lots or on hundreds of pieces. The procedure is similar to that of home-use inkjet printers. As long as you have the graphic files, you can easily print various illustrations and text in the required quantity without making plates.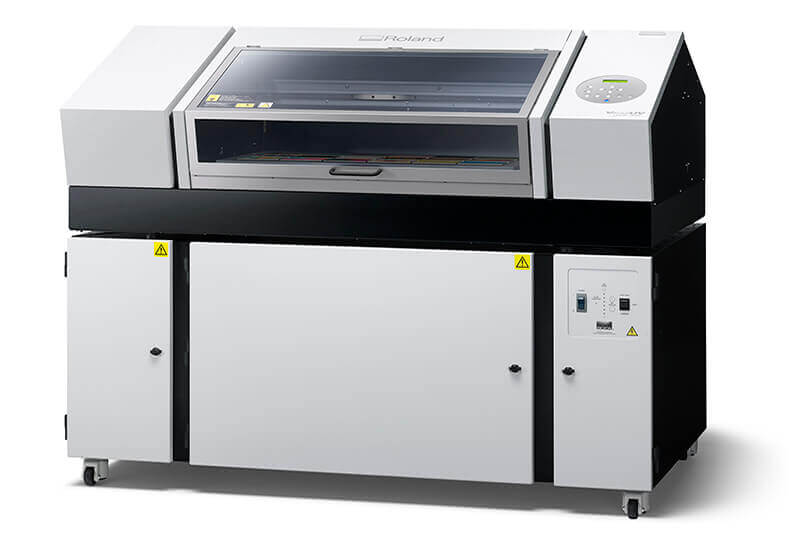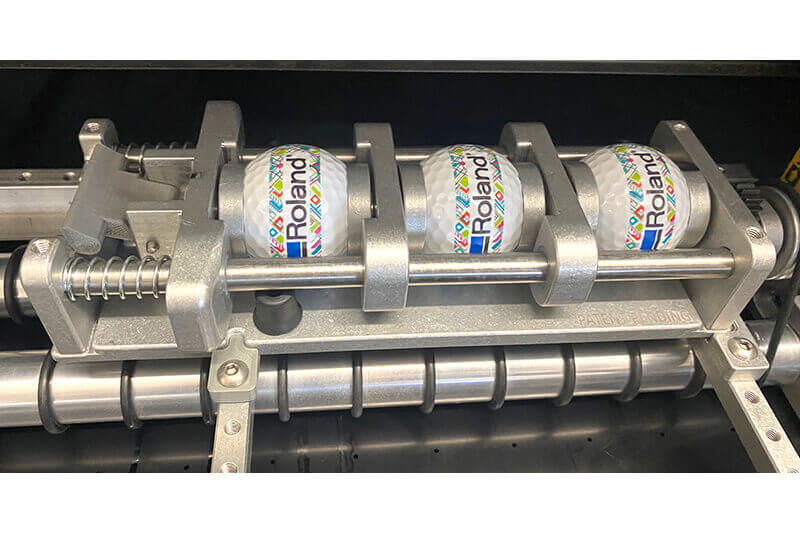 Pro Tip: You can print directly on spherical objects like golf balls using a jig to hold them in place, or use Roland DG's Rotary Rack attachment to print all the way around the ball.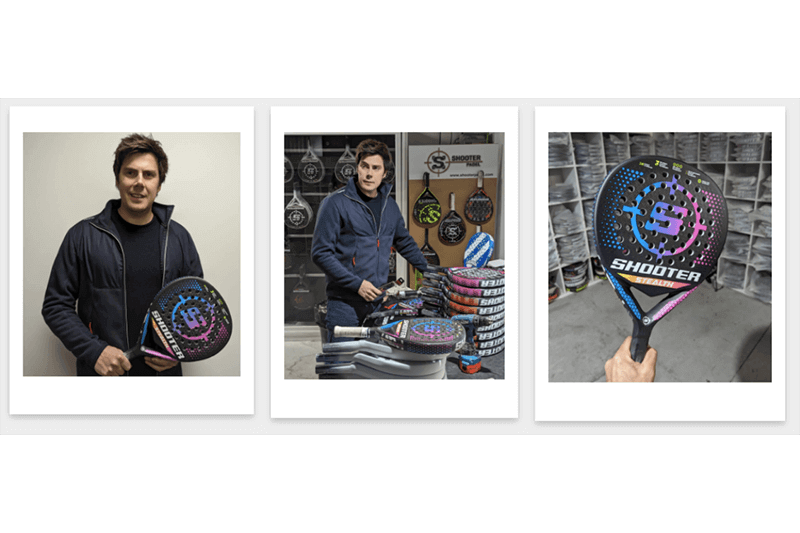 Shooter Padel produces premium quality custom-printed pickleball racquets using wide-format UV printing technology.
Pickleball Paddles: Personalized Play
Pickleball has been gaining popularity worldwide, and players are always on the lookout for unique gear. UV print technology allows you to customize pickleball paddles with colorful logos, brand names, or images.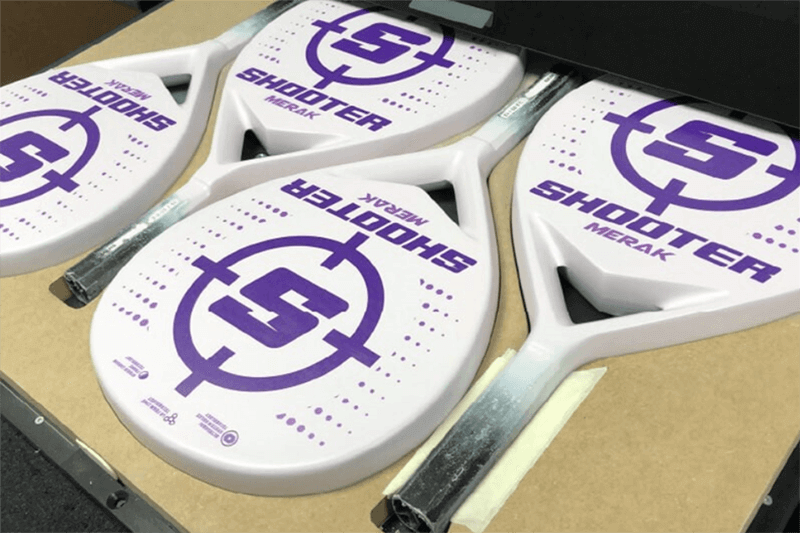 Pickleball paddles can be personalized for a brand or a team, using a wide-format UV printer like the Roland DG VersaOBJECT CO Series along with a specially designed jig.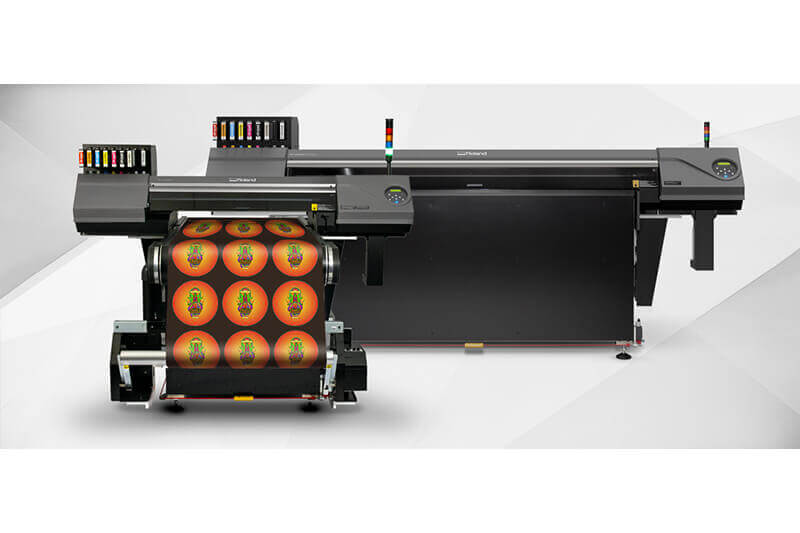 Pro Tip: Using a jig to hold objects in the ideal position for printing can assist your printing accuracy and improve your outcomes.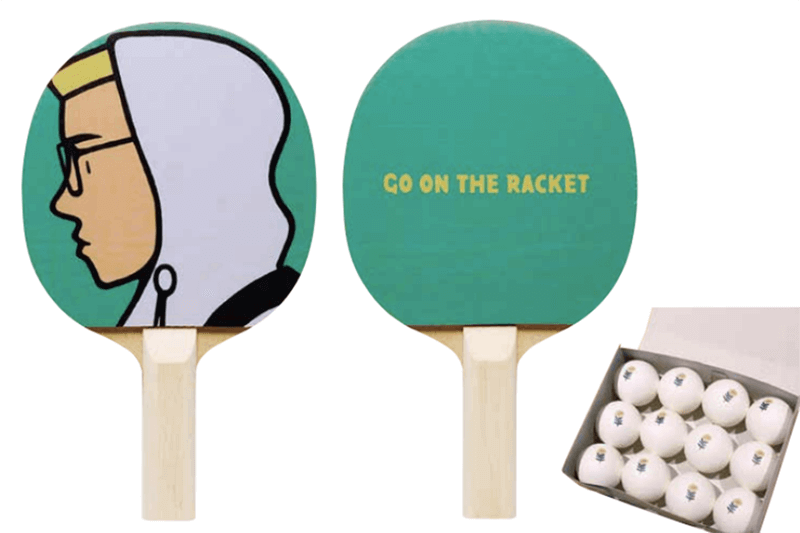 Personalized paddles and ping pong balls are easy to create with UV printing. Image courtesy of Wizard.
Ping Pong Paddles: Spin with Style
Ping pong is a fast-paced and dynamic game, and your equipment should be equally exciting. By customizing ping pong paddles and balls with UV print, you can add flair and personality to the game. With the ability to print vibrant colors and intricate patterns, your options are almost unlimited.

Pro Tip: As when printing on any new surface, first test it for ink adhesion – sometimes a primer treatment is necessary, depending on the material used on the racquet's hitting surface.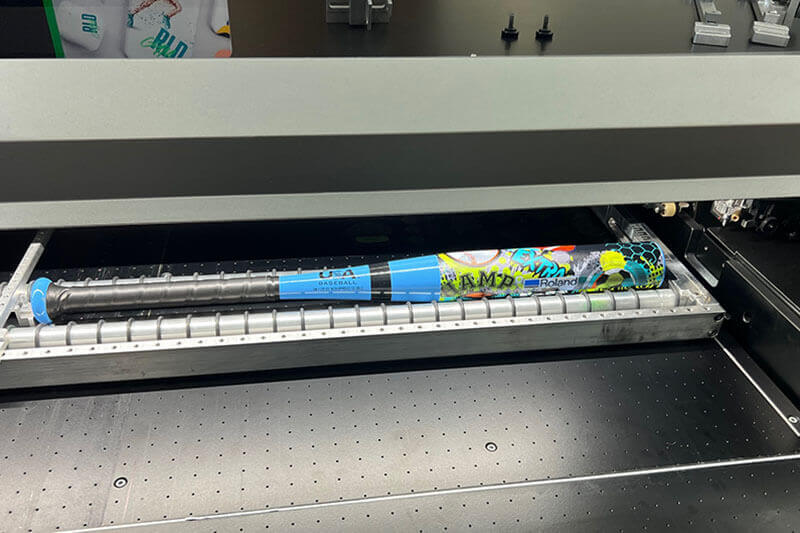 Baseball Bats: Swinging with Swag
Baseball is one of the most popular sports in the United States, and a sport deeply rooted in tradition, but that doesn't mean you can't add a modern twist. Customizing your souvenir baseball bat with UV print enables you to create a one-of-a-kind piece that showcases your love for the game. Whether you prefer a sleek design or a bold statement, a personalized souvenir bat will create enduring memories.
Baseball bats are thin and cylindrical, which can be tricky for precise printing. Roland DG's optional Rotary Rack accessory has made it easy with a specialized jig that features a rotating axis.
Pro Tip: Roland DG's Rotary Rack XL and XXL, designed for use with the VersaOBJECT CO Series wide-format UV printers, allow you to print all the way around a wide variety of objects ranging from 0.5 inch to 7.75 inches in diameter.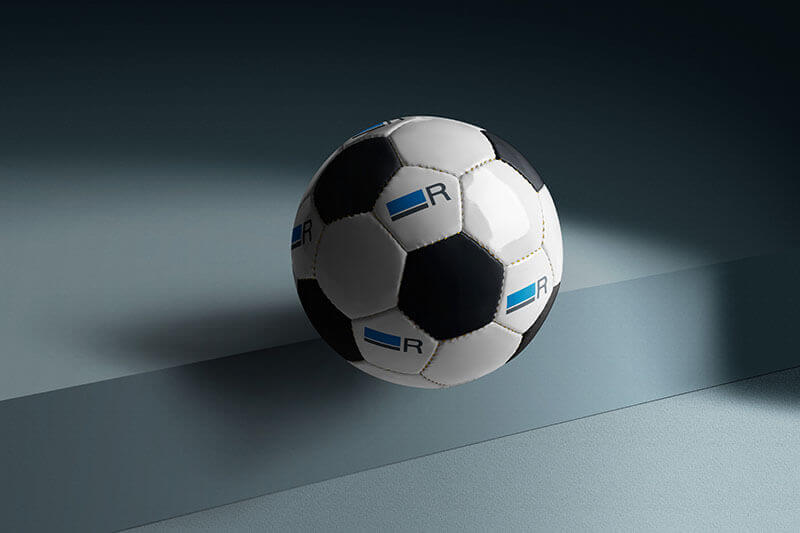 Roland DG's VersaOBJECT CO Series UV flatbed and hybrid printers can print on objects up to 7.87" deep, allowing easy customization of size 3 soccer balls.
Soccer Balls: Kicking it Up a Notch
Soccer, the world's most popular sport, provides ample opportunities for customization. With UV print, you can transform a standard children's soccer ball into a one-of-a-kind gift. Personalize it with custom graphics, your favorite player's name, or an event logo. As a bonus, having a custom soccer ball will undoubtedly make the ball stand out from the crowd.
Pro Tip: Roland DG's VersaOBJECT and VersaUV series printers have models that can print on objects up to 7.87" in diameter.
Conclusion
Incorporating UV print technology to customize your sporting goods equipment opens up a world of creativity and personalization. Whether you're customizing equipment for golfers, pickleball players, baseball enthusiasts, ping pong players, or soccer aficionados, this innovative direct-print method allows you to make a lasting impression.
So, why settle for generic equipment when you can stand out with personalized gear? Elevate your game and express your unique style with UV print customization today.
Have questions about UV printing? Ask a Roland expert here.