As we relaunch V-BOND, we have received some questions about how V-BOND compares to our other inks? The short answer is that "V-BOND is GREAT!"
We have seen great successes with V-BOND Ink. Initially, we rolled out V-BOND as a Proposition 65 and CPSIA toy-certified ink for Roland DGA (which it is), however, we really didn't characterize its full potential. V-BOND is a much more than a compliant ink – it images beautifully, has excellent adhesion on media that can sometime be a challenge, has a wide color gamut, and it's easier on the printers when it comes to service and upkeep.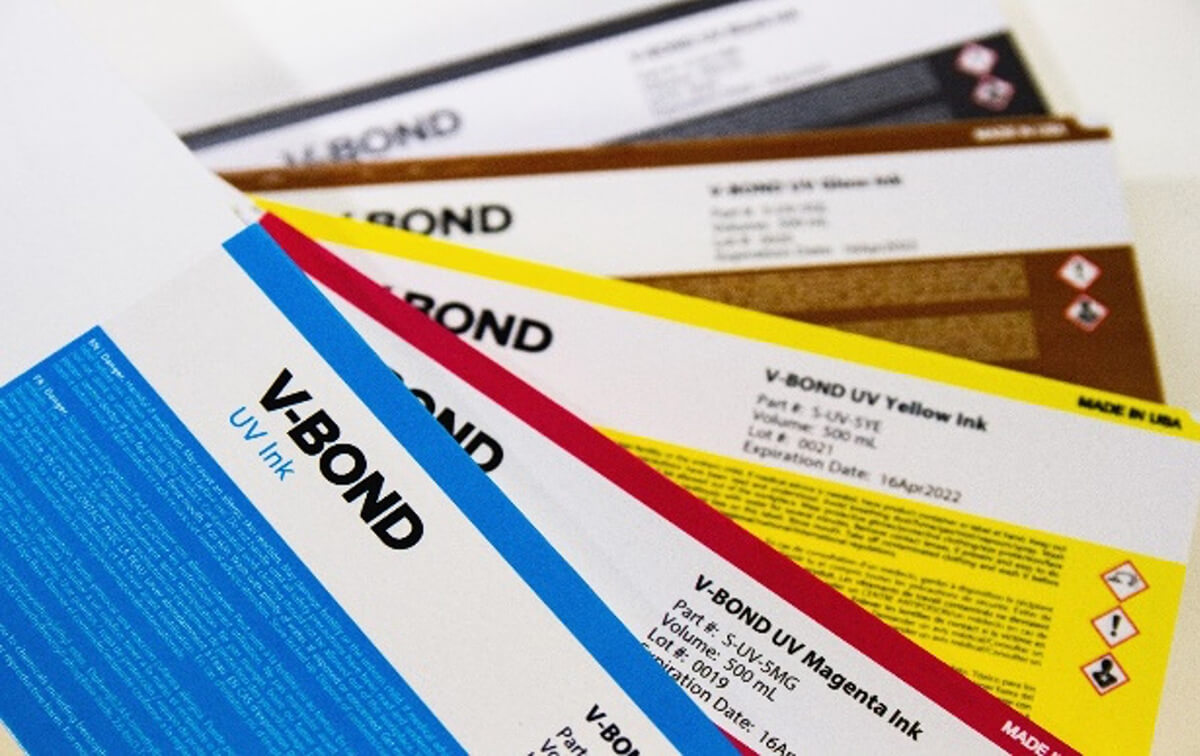 V-BOND Inks are specially formulated to bring out the best in our VersaUV LEF2 Series UV flatbed device, delivering unsurpassed image quality, vibrant color, and superior scratch resistance. V-BOND is cost-effective, durable, and perfect for a wide range of direct-to-object print applications, allowing users to personalize and customize a vast array of items with stunning graphics and unique special effects.
V-BOND has excellent color fidelity and offers a wide color gamut.
Designed as a "high-build" ink, making it great for textured and braille printing.
Long-term outdoor durability
Extended shelf life
Excellent adhesion
Low-maintenance requirements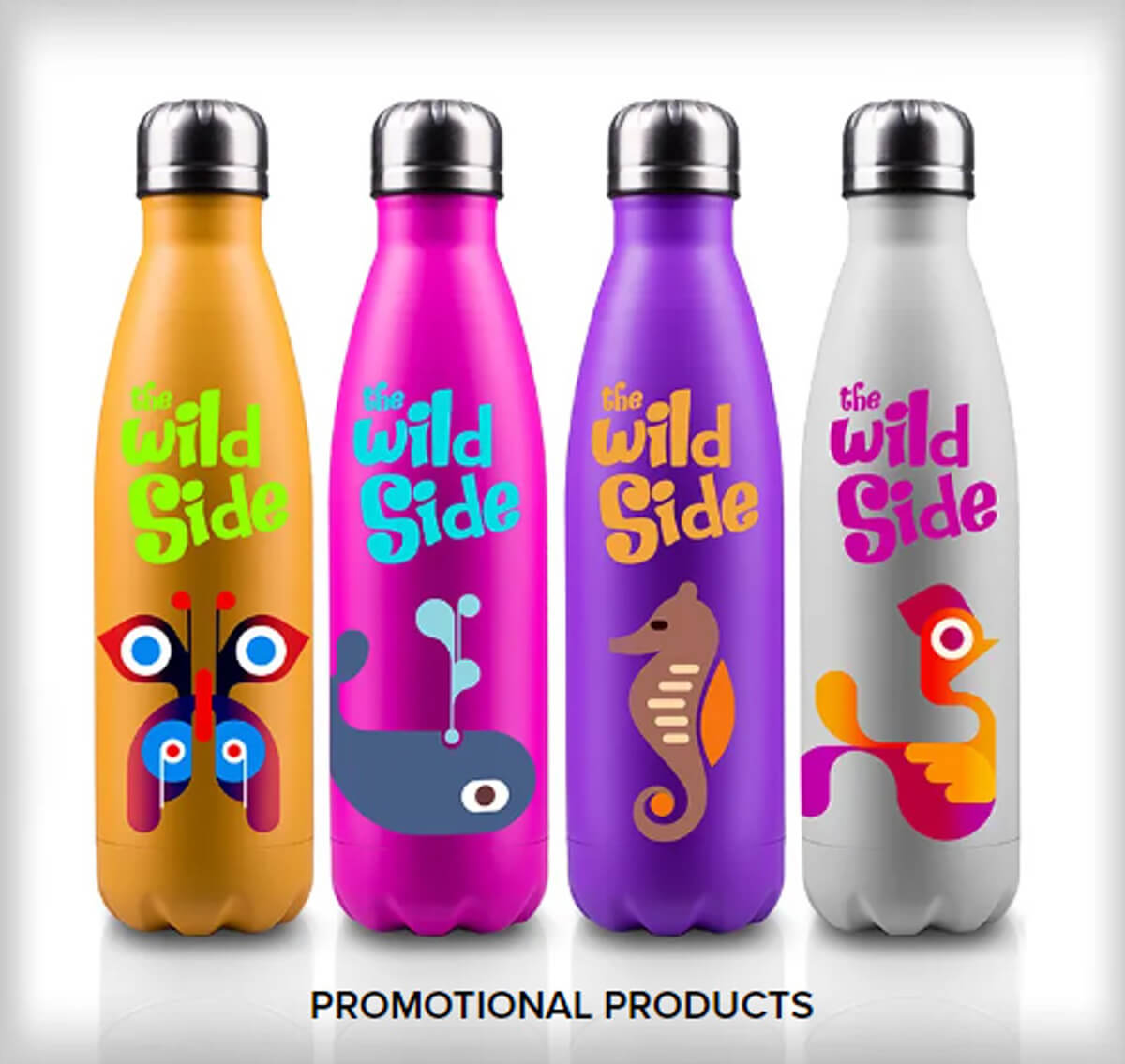 Given that V-BOND has all these outstanding qualities, we think it's the best choice for any new LEF2 series printer. Keep in mind that all applications are not the same, and we always recommend testing first, but V-BOND will be a game-changer for most customers looking for a direct-to-object printing solution.
Not only is V-BOND more economical to run and more cost-effective ($99.00 @ 500 ml cartridges), it's also more trouble-free. V-BOND has been proven to be a less aggressive ink, and our records show our LEF printers that use this ink have required less maintenance on the heads and maintenance station. That means less downtime and more profits.
What About V-BOND's Uses?
Question: Is it only a Toy-Safe ink?
Answer: Absolutely not – while V-BOND is an ideal choice for those types of applications, you can use it for just about any application. It works great for a wide variety of jobs…better in many cases than the other UV inks.
Here are just some of the custom applications you can add to your personalization portfolio with V-BOND Ink:
| | |
| --- | --- |
| • Awards and Accessories | • Packaging |
| • Giftware | • Indoor Signage |
| • Acrylic, Glass, and Ceramics | • Toys and Children's Products |
| • Promotional Products | • School Supplies and Stationary |
| • Wood and Metal Items | • Pet Products |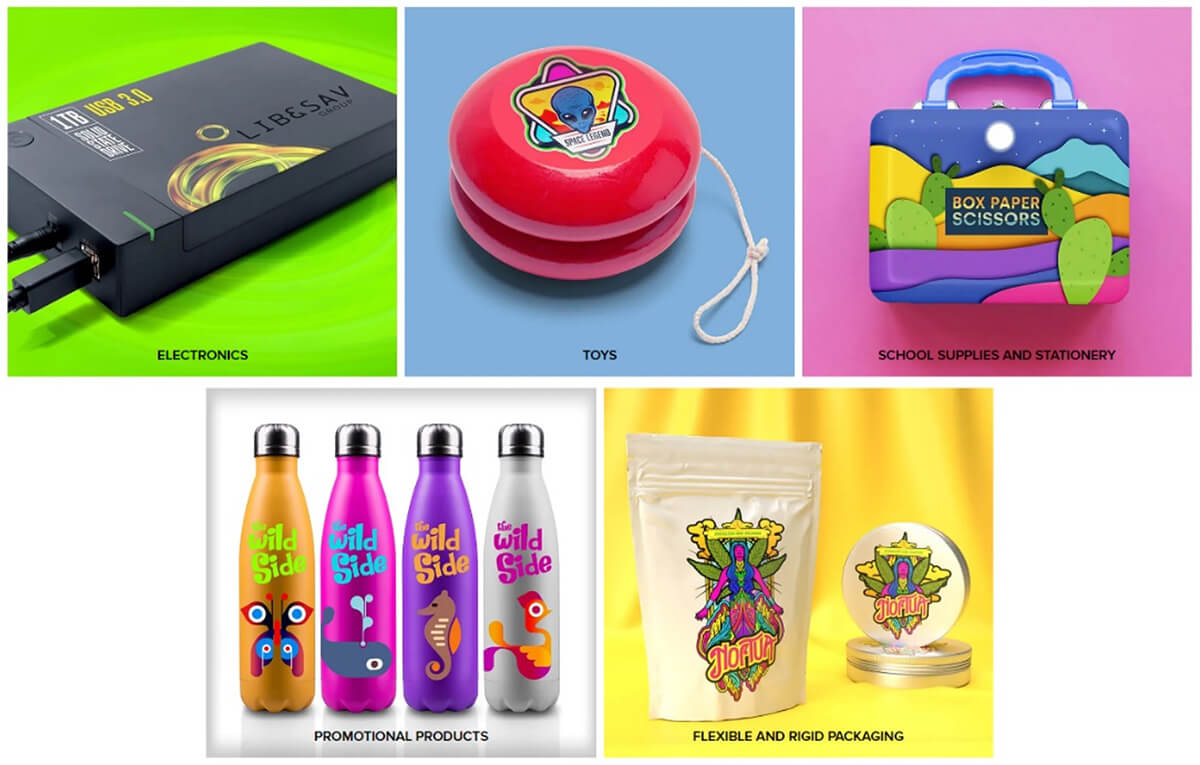 V-BOND Ink – Excellent Print Quality, Excellent Adhesion, Great Value!
Below is some additional information on V-BOND Ink:
Excellent Print Quality
Magenta density results in more vibrant Reds
V-BOND Ink produces high print quality with a wide color gamut
Excellent Adhesion to rigid and flexible substrates
Strong scratch resistance
Very good adhesion, however, flexibility is fair
Prints well to all flexible substrates with great adhesion, however, stretching or bending may cause issues
Prints on a wide variety of rigid media with increased adhesion performance
Two-Year Outdoor Durability (can be extended to five years with a suitable laminate)
To learn more, visit the newly updated V-BOND Ink product page at the Roland DGA website: https://www.rolanddga.com/products/inks/v-bond-ink