On November 1st 2017, Roland DGA hosted its first dye-sublimation workshop in partnership with the wide format printing industry's trade association, SGIA. The Operation Sublimation, Mission: Wide Format Graphics event gathered together
screen printers
, digital graphics professionals, dye-sublimation beginners and experts at our Roland DG headquarters in Irvine, California to learn the in's-and-out's of dye-sublimation and color management for dye-sublimation applications.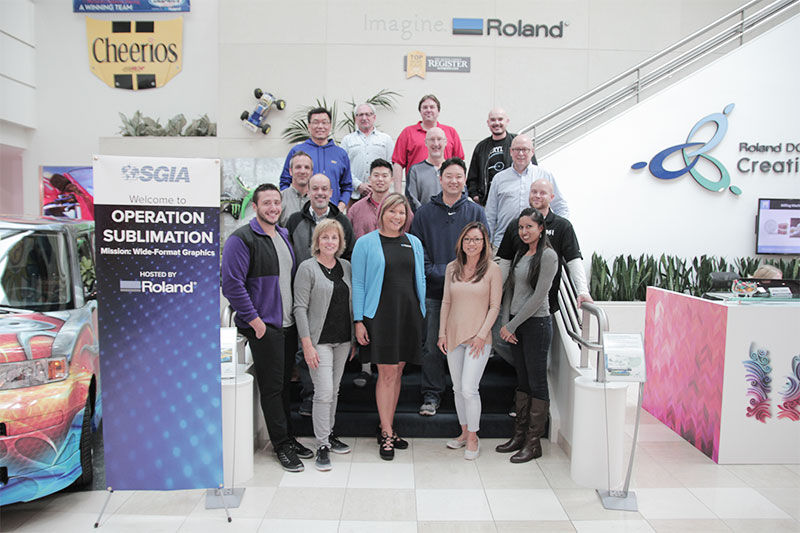 The Operation Sublimation team of speakers and attendees – a diverse group of custom apparel creators, screen printers, fabric suppliers, dye-sublimation experts and other professionals
The three-day workshop featured industry-leading experts that included Jonathan Read from Media One Digital Imaging Solutions, Michael Sanders from Top Value Fabrics (TVF), James Coulston from Sensient Inks, plus our own Roland DGA dye-sublimation expert, Lily Hunter. Covering a diversity of topics that ranged from the right paper and inks to use, to the return on investment, attendees were shown the amazing possibilities that Roland DG dye-sublimation offers. They were also presented with in-depth knowledge of the many features of the new Ergosoft Roland DG Edition 2 software.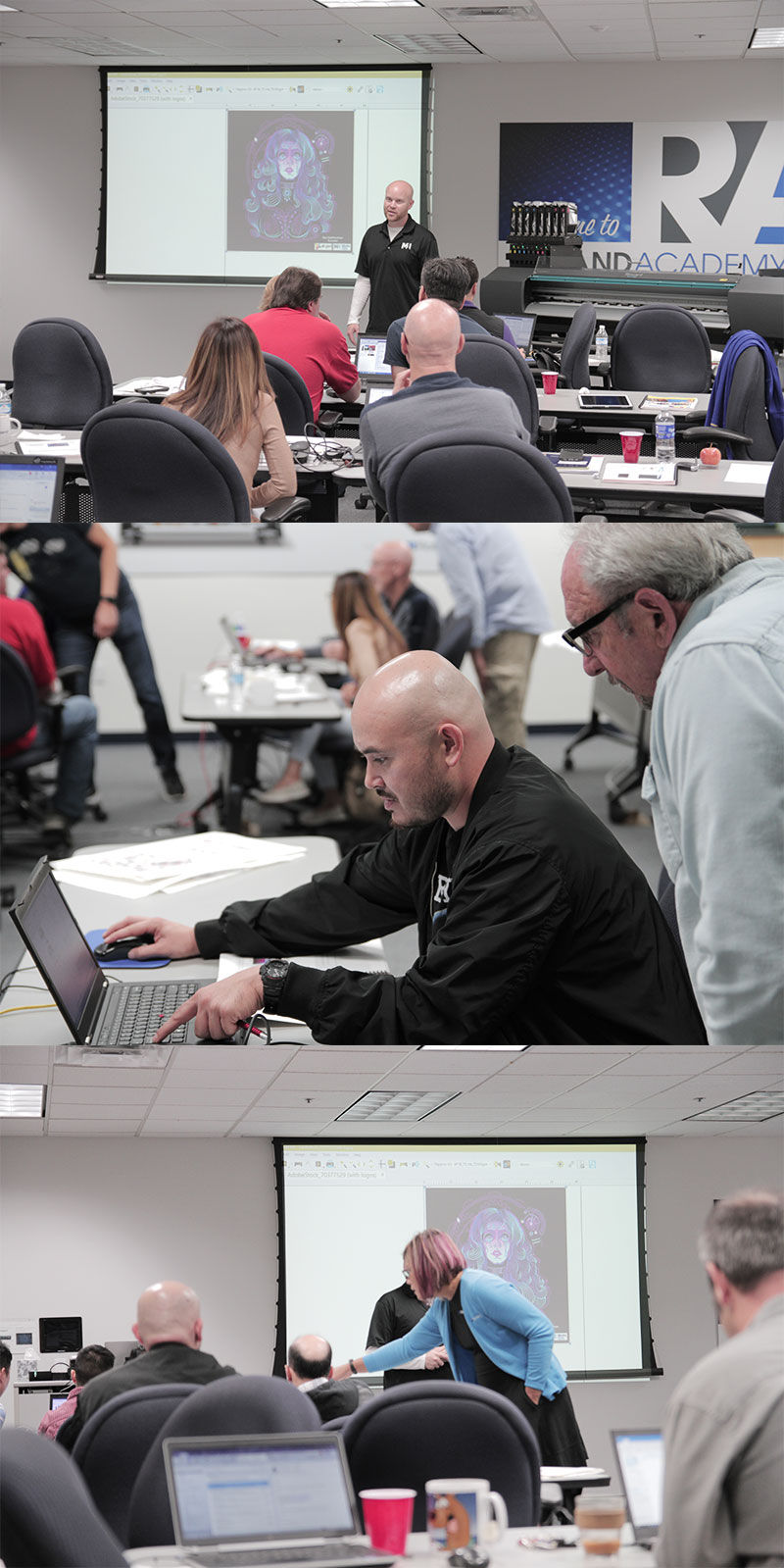 Operation Sublimation attendees were given in-depth instruction on dye-sublimation materials, software, and color management
Custom apparel professionals, Tyler and Sylvania from World Class Caps in Baton Rouge, spoke to Roland DGA about the great experience they had at Operation Sublimation and the quality of the content and speakers.
"We had such an awesome time. We were inspired and educated at the workshop and very impressed with the Roland DG facility itself. No speaker disappointed and the 'can-do' attitude in the room was contagious and highly motivating. Rubbing shoulders with people of this caliber has been a priceless experience!"

Attendees receiving hands-on dye-sublimation instruction – getting to grips with the essential machinery and production processes.
In addition to covering dye-sublimation production, the event presented attendees with an opportunity to discover other Roland DG technologies. Roland DG expert, Lily Hunter, likened it to "a personalized, mini-tradeshow". It enabled attendees to get first-hand experience of Roland DG's UV printers and other cutting edge machines that inspire creativity and open up new application possibilities.
•
Judging by the positive attendee feedback, our first SGIA and Roland DGA partnership event was a great success and we look forward to further bootcamps and workshops that provide hands-on experience of our
wide format print technologies
and offer valuable industry information and skills.