At Adobe MAX 2017 Roland DG once again teamed up with Adobe for printing projects at the Adobe MAX event. One of these projects was a Roland DGA, Adobe and Coca-Cola collaboration that became one of the highlights of the Adobe booth. It joined a variety of interactive projects at this year's show that combined to create a fun, productive and hands-on atmosphere in the Adobe booth.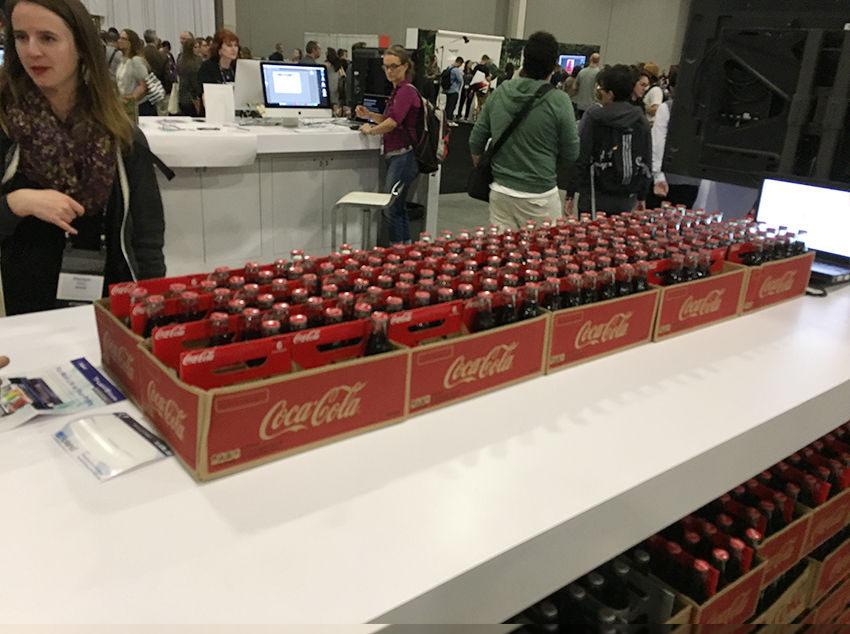 Stacks of irresistible Coke bottles, just waiting to be personalized by Adobe MAX attendees.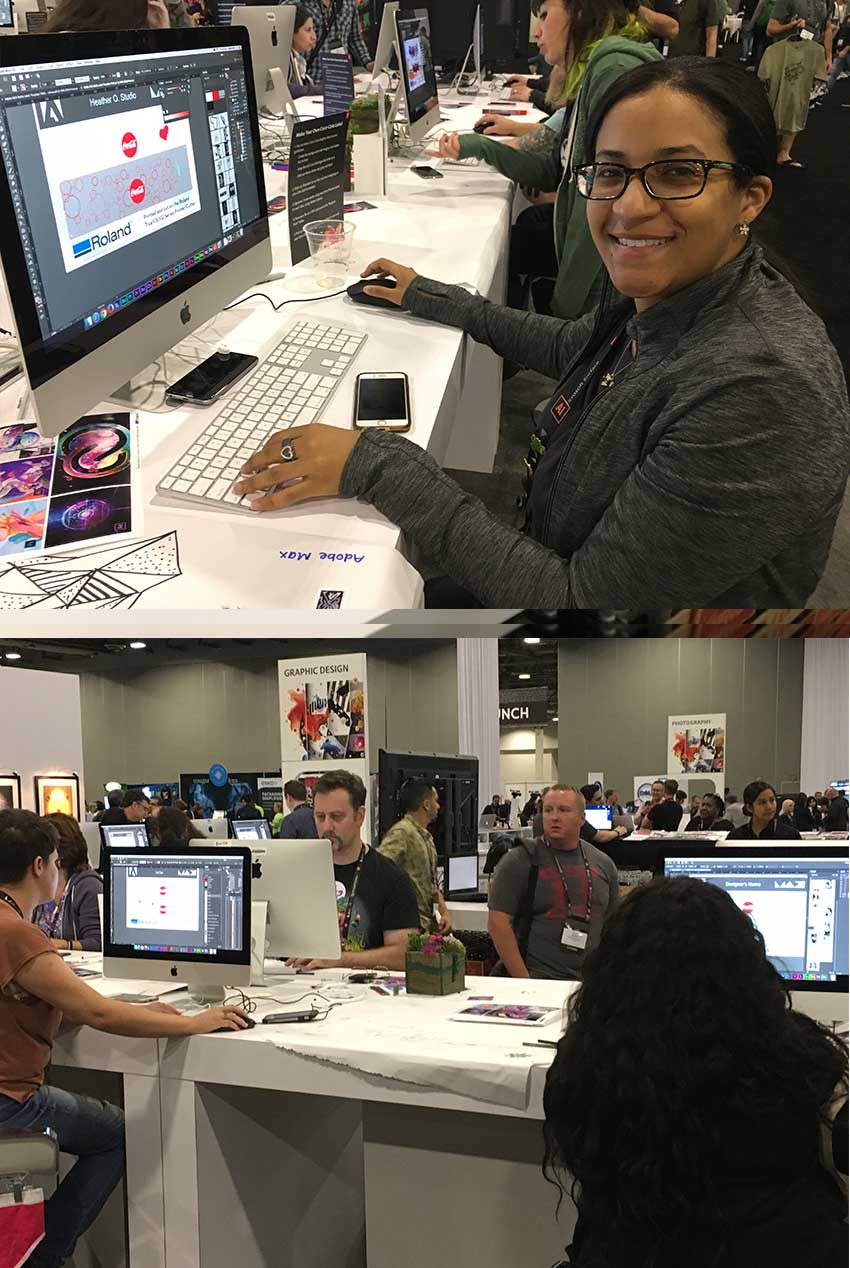 Thousands of MAX attendees visited the Adobe booth to design graphics for Coca-Cola bottle labels and walked away with their very own, personalized bottles of Coke. They used Adobe Illustrator CC and Adobe Capture CC to develop their customized label designs while Roland DG representatives printed and cut their labels with a Roland DG TrueVIS VG2-640. As expected at a show attended by exceptionally talented artists, designers, photographers and graphics experts, the results were fantastic.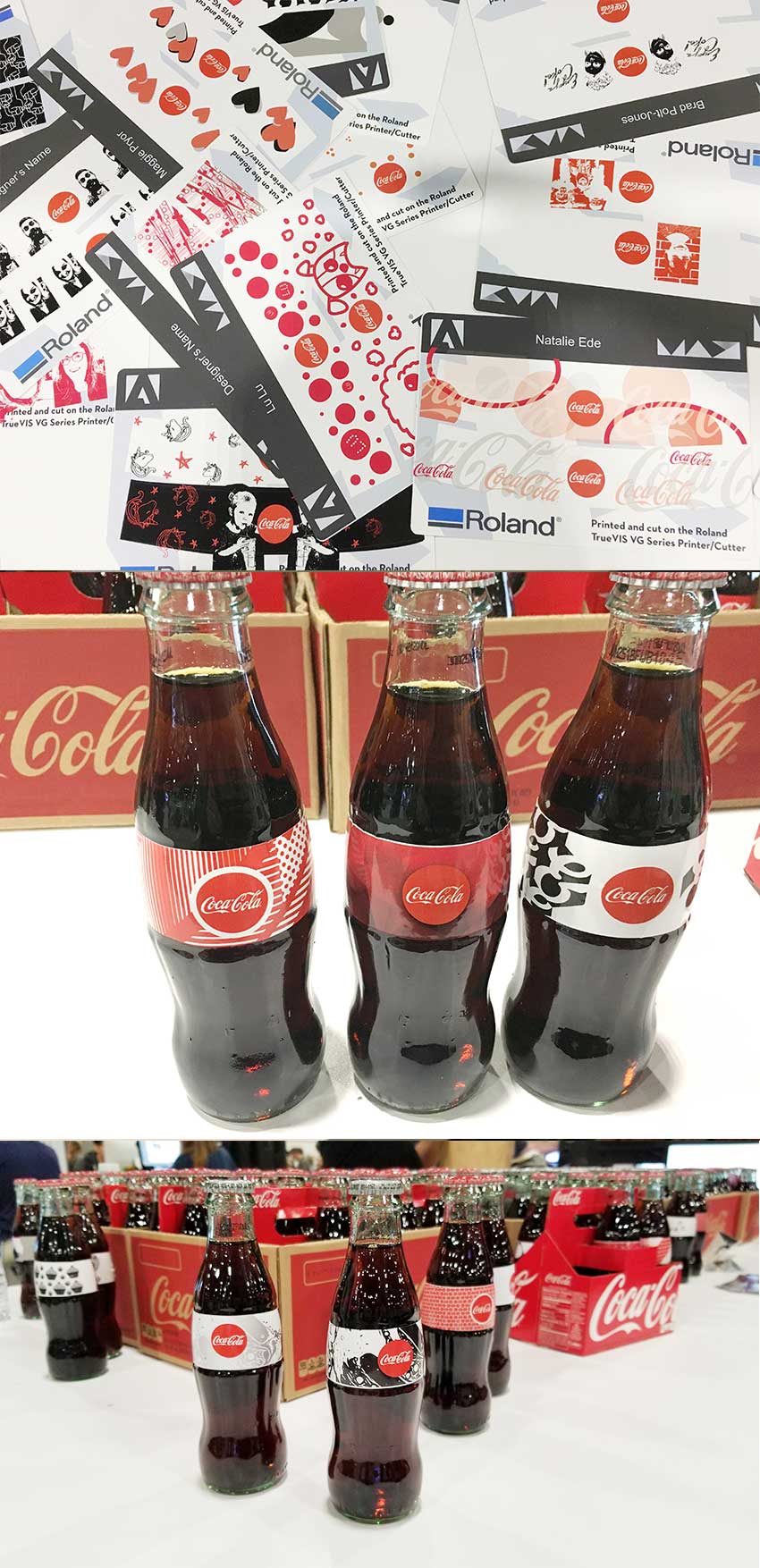 A selection of custom label prints and personalized coke bottles created by MAX attendees.
Attendees were excited to see their designs turn into actual labels, with the Roland DG TrueVIS printing and contour cutting thousands of labels during the three-day event. Attendees like UX designer, Jeremy Dizon used the opportunity to design his own Adobe MAX inspired coke labels as a unique memory of the Adobe MAX event.
"I really enjoyed bringing my design to life in the form of Coke labels. Being able to hold a printed version of my own creation made me appreciate the connection between design and technology that much more."
MAX attendees, including Jeremy Dizon (top) - all proudly showing their personalized coke bottles.
Roland DG also sponsored, Russell Brown's Max Madness & The Circus of Light display. This exhibit was a special black light showcase that utilized Roland DG's Texart RT-640 dye-sublimation printer to produce fluorescent graphics for heat transferring onto pillows. Under black light, the work of talented art directors, designers and photographers was brought to life in brilliantly eye-catching neon color on graphic-customized pillows.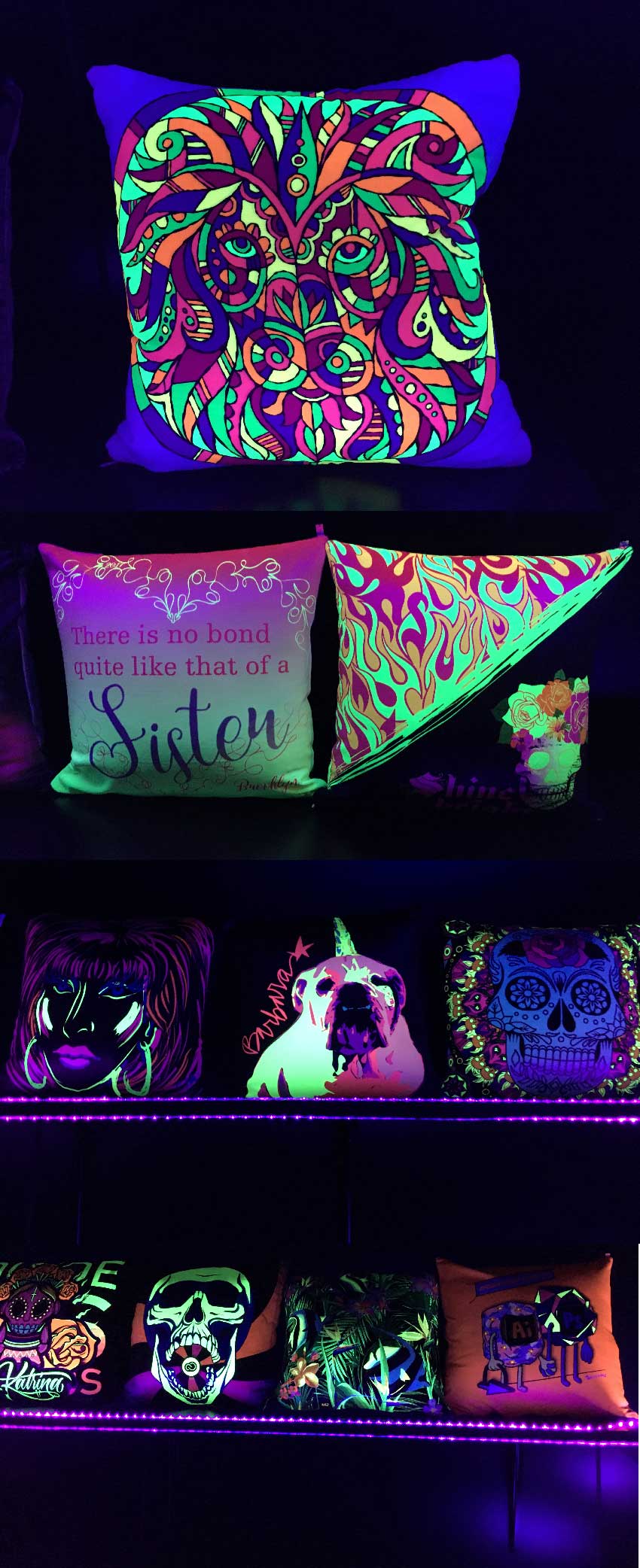 A selection of the myriad of designs on display at Russell Brown's Max Madness & The Circus of Light at Adobe MAX.
As demonstrated at Adobe MAX, Roland DG technology empowers creative professionals to turn their ideas into reality. See our full line-up of wide-format printers.