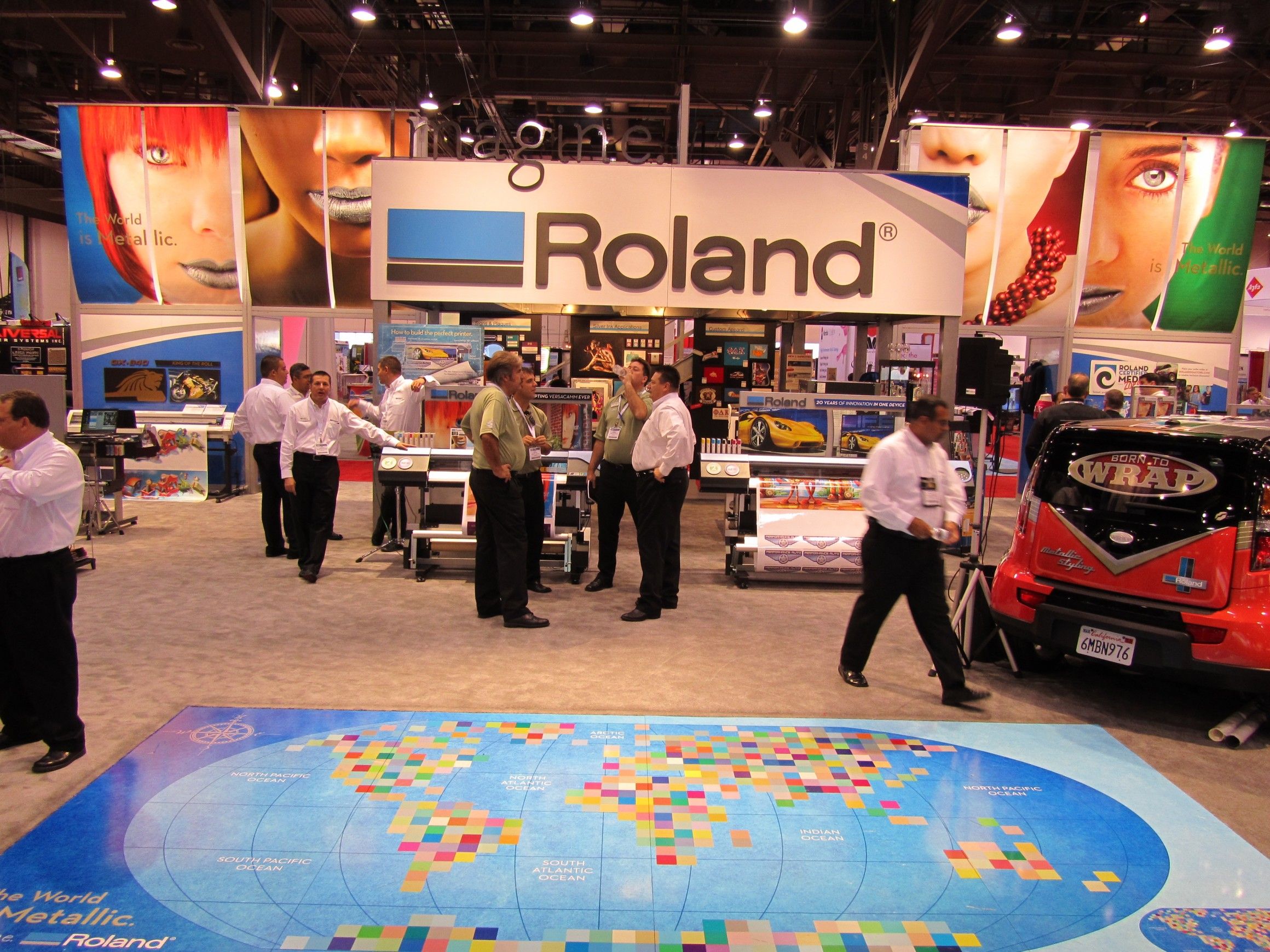 "The World is Metallic"
I live for this stuff!!! Actually, I don't really like travel (especially since I just got married), but I love tradeshows. Last week we had our best show in years. The energy and positive outlook from exhibitors and buyers alike was refreshing and frankly, a little surprising.
The SGIA show is reporting 22,000 registered (including exhibitors & attendees) which is an all-time record for the show. And we at Roland DG are reporting a record number of leads gathered and a record amount of enthusiasm around the office. Here are a few highlights from my own perspective.
Born To Wrap Live Demonstration
Roland DGA Staff at SGIA 2010
Those are the highlights from this exhausted, but energized show girl. 2010 is turning out to be a great year for us. We only have 5 more shows for the year (FIVE!?!?!?!). Who will be visiting us at these 5 shows? Meet me at our booth and I'll make you famous.