By Martin T. Charles, SagaBoy Productions
Roland DG Featured Guest Blogger
For the past twenty years, I have worked in Hollywood on films, in TV and behind the scenes. In many respects I do what most Roland DG printing shops do – I create works of art that are dimensional and often sizeable. Your work is rooted in reality – while mine is meant to simulate it.
My job as a designer is to go deep into creativity and try to solve a problem. I never think of the end result as something I already know and I never know how I will complete the graphic, though I know the result I'm looking for, until it is completed.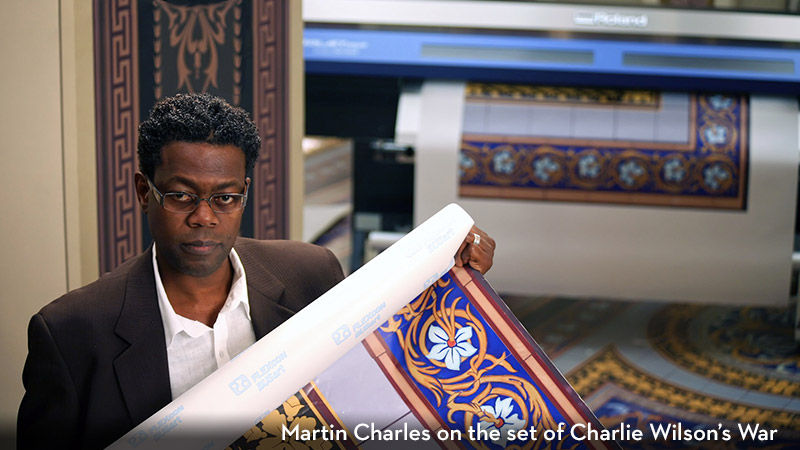 Here is a brief story on how I get into a project. My dear friend, Victor Kempster, a designer that works with Tom Hanks, and I work together a lot. And when we are forming our concepts, I find myself thinking about not necessarily the project at hand, but about something that parallels.
We talk about cars or art or coffee or wine. It's important to free your mind of preconceived ideas and put them to rest. Then you develop your design. Victor sometimes goes on for an hour plus with an explanation of his vision. I listen. I take a percentage of those ideas, absorb them and edit them. Tangents are good. We come up with great ideas when we are off on a tangent.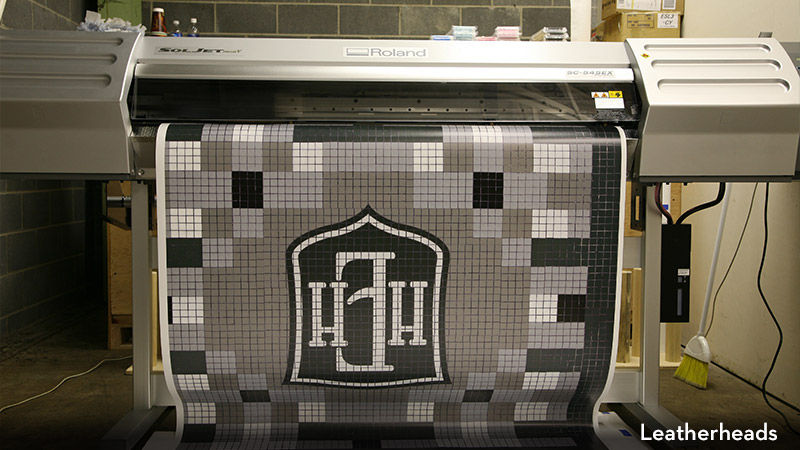 Sometimes, I am asked, "What do you have from previous projects that we could use?" And I think, "Why would I want to recycle anything that I've done before? Where is the challenge there?" Creativity is born when ideas are new, fresh and evolving.
Now you have to be efficient in Hollywood, but efficiency is not the objective – creativity is. So, I refuse to recreate. I do have to step up to some tight deadlines, though. It is not unusual for me to be up all night printing and it is not unusual for a production assistant to be standing in front of the printer as the graphic rolls off because it is needed on the set – immediately.
For a movie, the average production times are getting smaller now in terms of what they give me for prep time. Three and a half months is the norm. Michael Mann films take about six to eight months to prep. And projects change as you go along. Schedules change, production locations change. Regardless, the production team will crunch the prep time as close as possible to the actual film date. They have to because film production is so costly.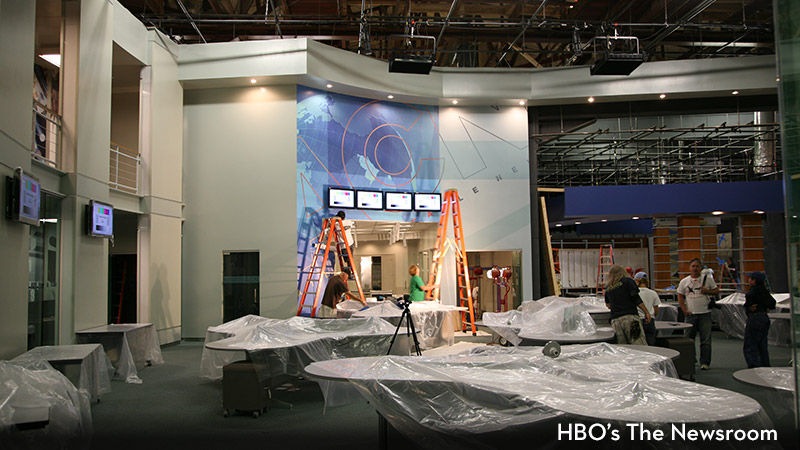 So, the ability to adapt is key in Hollywood, not only to scheduling demands, but also to different creative approaches. Designer Richard Hoover from HBO's "The Newsroom" is completely different from Victor Kempster. When I went to see Richard, he had models and drawings, including a two-story wall of graphics. It was clear what he wanted in his mind. For me, I had to build it fresh in my own mind. As the conversation progressed, the design objectives became clearer. Always, though, it is about communication. Great design communicates broadly and well.
Baron Storey was my professor at the Pratt Institute back in the 1980s. He once said to me that I needed to find my own language. That seed was planted back then and is still with me today. Other words of wisdom have come from Michael Mann. He says that on any given day there are many different directors making movies in Hollywood. He expects those working with him to always have that same passion.
Every creative process has moments when you are completely blocked. So you must find a way to go around it. My advice is to close the doors for a minute and take a walk. Every design solution is a problem you are solving. My solution could be completely different from another's. And the final project may never be what I intended it to be in the beginning.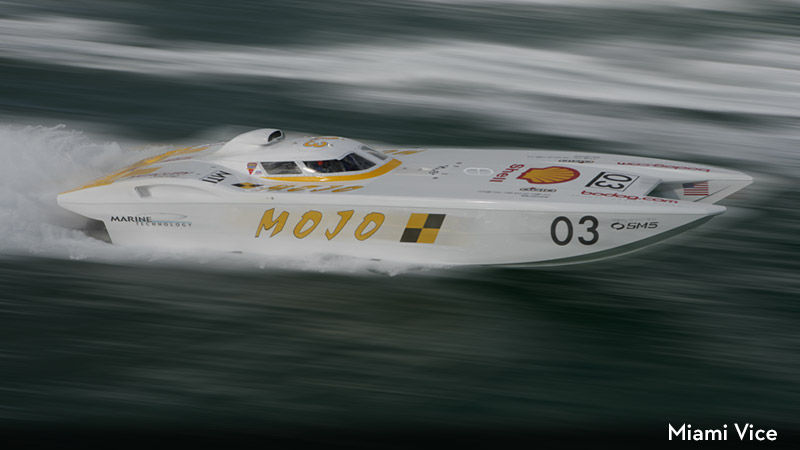 But the finished work will be excellent. It has to be. As creative professionals, that is what keeps us going.
With more than 50 feature films to his credit, Martin T, Charles is one of the movie industry's top graphic designers. Using his Roland DG VersaCAMM VS and SOLJET printer/cutters, he has set the stage for block busters such as "Miami Vice," "Charlie Wilson's War," "Leatherheads," "Public Enemies," "Frost Nixon" and "Love and Other Drugs." He is currently working with Alan Sorkin's very talented cast and crew to prep HBO's "The Newsroom" for its second season. Off the set, Martin enjoys fast cars, fine wines, deep sea fishing and spending time with his wife and their three beautiful children.