For all the negative news we hear in regard to the American school system – budget cuts, teacher strikes, drop-out rates, graduates that can't write – it is certainly nice to hear about some smart kids that are excited and motivated about learning and about school programs that teach students real-world skills and experience. Here's one such example.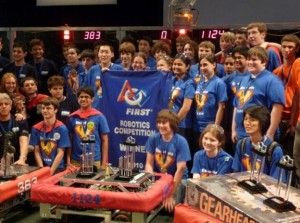 With over 50 members, the Avon Robotics Team, also known as the UberBots, is focused on designing and building robots and they're using a Roland DG MDX-40 benchtop mill to do it. The team will submit 2 robots to compete in tournaments hosted by a non-profit organization called FIRST (For Inspiration and Recognition of Science and Technology): one to pick up multiple 'logo pieces' and put them on a peg, recreating the FIRST logo and the other to climb a pole! I'm officially impressed. Not only can these teenagers build a functioning robot, but they are getting real life, hands-on experience.
I realize that there isn't a high demand in America for picking up 'logo pieces' or for robots that climb poles, but there is a need for engineers. And what a great way to get the next generation excited about learning skills that will guide them into careers related to science, technology, engineering and math.
The UberBots students work with the same cutting edge technology that Questa Design Ltd uses for Rapid Manufacturing. They are creating functional parts and prototypes out of real world materials, just like product engineers at Johnson & Johnson. And with real life Rapid Prototyping experience, they're giving themselves a leg up for the future. I'm rooting for you UberBots. I'm rooting for a Win at the Robot competition, but most of all, for successful future careers in Science, Technology, Engineering and Math! One day soon you'll reflect back on your high school days and mutter: Domo Arigato, Mr. Roboto.
To find out more about the UberBots, read about them in our gallery or watch the UberBots video blog.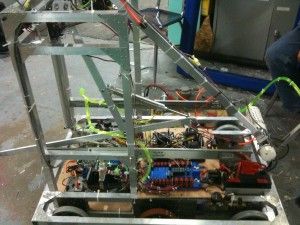 The 2011 Robot in ProgressRobot Parts Made with help from an MDX-40A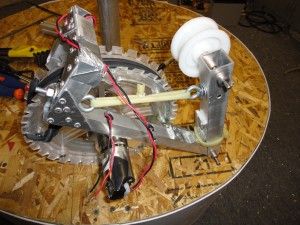 Robot Parts Made with help from an MDX-40A