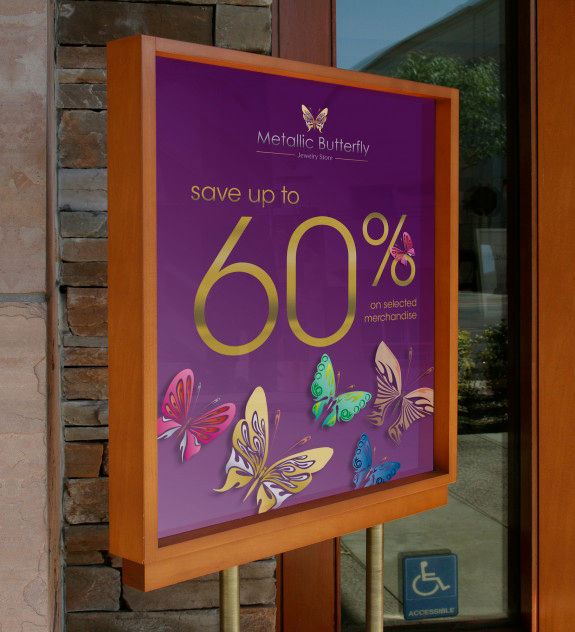 Metallic ink is a great way to add pizzazz to a project, but how can you get these prints to really "pop?"
Here are three tips that we think will help you achieve better results when printing metallic:
Media Selection
Media selection will have a huge impact on how your metallic colors will appear on the final product. If you're looking for a reflective type of effect, you will need to use a higher quality glossy media to start with. Lamination is also recommended whenever printing with metallic, so make sure to use a glossy laminate that works well with the media that you select. Some of the best results we've seen were printed on SCM-GPP2, Roland DG's glossy photo base paper. Also, our ESM-GCVP glossy calendar vinyl does a great job for decals, POP displays and general outdoor signage. If you print on a matte material, it will be very difficult to get a rich looking metallic.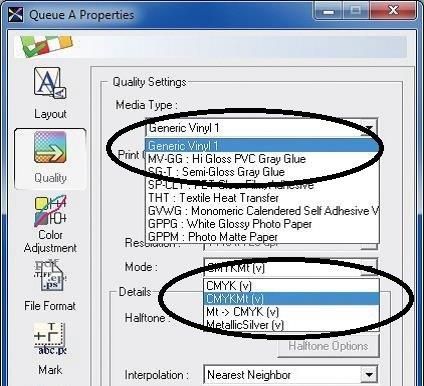 Print Modes
There are basically two print modes for printing metallic in Roland DG VersaWorks® — layered and blended. When blended mode is selected (CMYKMt), you are telling the printer to blend the Mt and the CMYK into a single layer. This will result in more of a pearlescent look than a shiny or reflective finish. To get that true metallic look on your finished print, you would use the layered mode (Mt_CMYK). This is telling the printer to first print metallic and then the CMYK data as a separate layer. When setting up the job in VersaWorks, click on the quality tab and first choose the media type that will be used. Then use the "mode" dropdown menu to tell the printer how you want to lay down the metallic, blended or layered.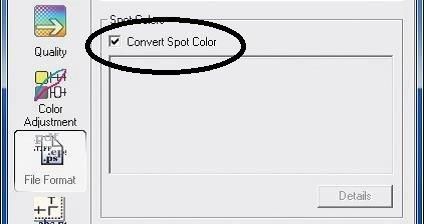 Convert Spot Color
The last tip, and probably the most basic and common mistake made when printing metallic or any other spot color, is to make sure the "convert spot color" setting is turned on in VersaWorks. Believe it or not, this is one of the most common fixes our tech support team assists with when it comes to metallic printing issues. Under the "file format" tab, make sure that the check box next to "Convert Spot Color" is checked. Don't miss this step, or the image will not print with metallic or even the correct color.