We recently announced that our DWX-50 and DWX-4 dental mills have been qualified by 3M ESPE for the company's Lava Ultimate Restorative nano porcelain/ceramic material.
This is fantastic news for you as a dental lab owner or technician, as it means you can now pair our award-winning DWX technology with this extraordinary new material to create highly precise, durable crowns, inlays and onlays without sintering.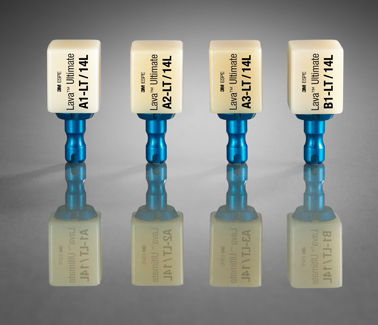 It is also high praise for our DWX mills. To earn the certification, we worked closely with our partners at 3M ESPE for months as they put both devices through rigorous testing. Throughout this process, all hardware and software components were benchmarked to ensure that they meet 3M's high quality standards at every turn.
3M describes Lava Ultimate Restorative as a resin nano porcelain/ceramic material that offers patients excellent esthetics, outstanding strength and long-term durability. It can be milled, polished and placed in the patient's mouth in a fraction of the time required for other restoratives.
Affordable and easy to use, our DWX mills are based on open architecture technology which allows you to customize your production environment with the software, hardware, finishing equipment and materials of your choice – and then build on this workflow as new, advanced technologies become available.
According to Kristan Chesnut, global business director with 3M Digital Oral Care, "By qualifying Lava Ultimate CAD/CAM Restorative with Roland DG's DWX-50 and DWX-4 milling machines, we bring high quality materials with more efficient and productive workflows to dental labs."
For more details, read our press release here. View DWX mills in person at upcoming industry events, including Lab Day Chicago, Feb. 21 – 22 at the Sheraton Chicago Hotel & Towers.