by Jay Roberts, Roland DGA Product Manager, UV Printers
I have to tell you, in all honesty, the addition of EUV5 Orange and Red ink to the LEC2-330/640 printer/cutter family is nothing short of amazing! It really makes the colors on LEC2-produced prints POP!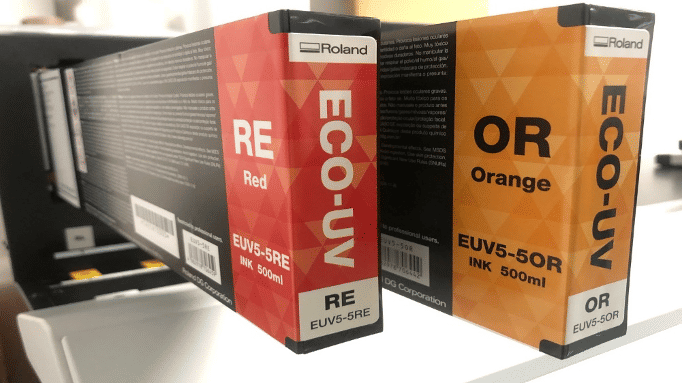 I have heard people say, "This is a Game Changer" and "Wow, these prints look like they came off a VG2."
Funny enough, at a recent trade event, a couple of attendees were actually arguing over whether the prints we showed them were printed on an LEC2-640 or a VG2-640. We had to ask the dealer to re-print the job right in front of them, just to prove the LEC2 with Orange and Red ink was capable of producing such stunning color and vibrancy.
The biggest benefit with the addition Or/Re inks, is the expanded color gamut. With the optional Or and Re inks, the LEC2-330 / LEC2-640 has a much wider color gamut in the "warmer" hues.
But, don't just take my word for it – see for yourself how these new inks change the game! As they say, the proof is in the pudding.