24 Hour Signs: Launching a Sign Shop Franchise Business
24 Hour Signs | Saskatoon, Saskatchewan
Experienced sign shop franchise owner Jeff Parker launched his newest venture, 24 Hour Signs, in Saskatoon, Saskatchewan in 2022. Although this was a big undertaking, he definitely knows a lot about equipping and running sign shops, as well as about how to grow a sign business. Jeff plans to actively seek potential franchisees at franchise trade shows starting in 2023.
We talked with Jeff about his decision to start his own franchise operation, how his shops are equipped, and what it takes to make a sign shop franchise successful.
Please tell us how 24 Hour Signs shops are set up?
Jeff Parker:
Our first facility is the smallest of the three packages we will offer. It is 2,200 square feet, consisting of a showroom for signs and apparel, an apparel production area, and a separate sign production area.
"[Our Roland DG UV flatbed printer] allows us to deliver specialized products and signs quickly, as we promise in our company name – 24 Hour Signs."

Our location would be classed as a "B" or "C" location, that is, it isn't in an area that has a lot of foot traffic. Even though we have a large and beautiful looking showroom that features a wide variety of cut and printed signs, apparel, and promotional products, we operate by appointment only. We avoided choosing an "A" location because we don't want the foot traffic. In our plan, the people that come to the store are mostly people that we've already spoken with or who have submitted a request online.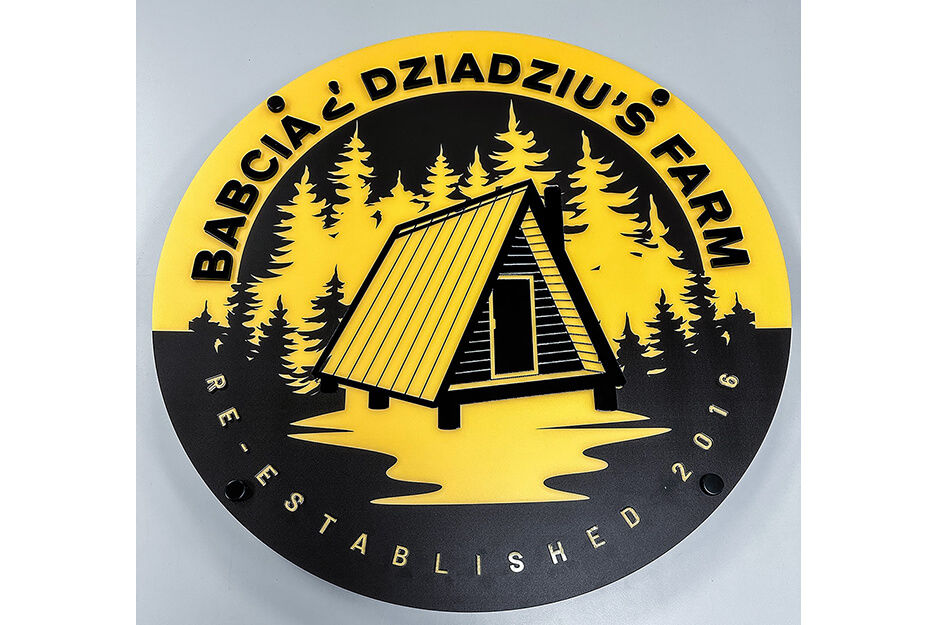 How many people work at a 24 Hour Signs franchise?

This store has four team members. A sales manager (franchisee) meets with clients and brings in the business. A designer handles all the graphic design work for clients who want signs and apparel. Two production assistants, who will become production managers over time, are responsible for all the production. One production assistant looks after all of our apparel production, while the other focuses on the production and installation of signs.

This model size starts with a team of four and works up to a team of eight over the first one-to-two years. Our largest store will start with a team of six and grow to 13.

What services do you offer, and why did you choose those specific services?

24 Hour Signs is a full-service shop, with six separate divisions: Signs, Marketing & Consulting, Design & Branding, Custom Printing, Decorated Apparel, and Promotional Products. We want to be able to provide all the design, signage, and branding needs for our clients.

In this day and age, keeping business local is top of mind for most of our customers, and for other businesses we deal with daily. We say, "Skip the middleman" and get it done locally in our shop.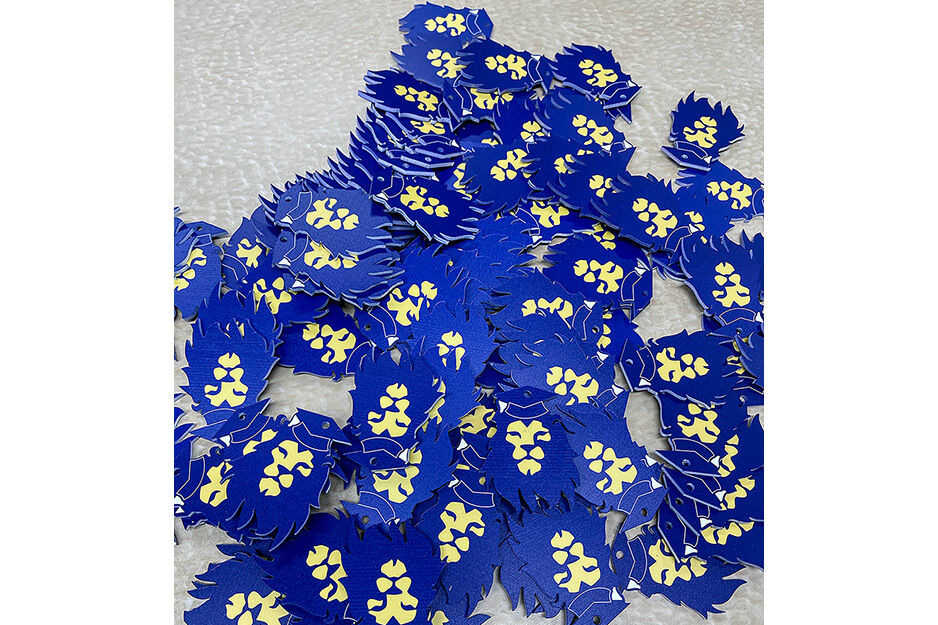 Why did you decide to bring in Roland DG printing equipment?

I've had Roland DG equipment for many years. I value its excellent print quality and reliability. My first Roland was a 20-inch VersaSTUDIO BN-20 desktop printer/cutter, and later I added several Roland DG large-format print/cut devices and a Roland DG benchtop UV printer. Then I sold my store along with all of the equipment.

For our first store, have brought in a Roland DG TrueVIS VG3-640 64-inch wide-format printer/cutter and a Roland DG VersaUV LEC2-330S-F200 UV flatbed printer with a 30" x 60" bed.

For the eco-solvent TrueVIS printer/cutter, we chose the wider ink gamut, including new Orange ink. I really like the color spectrum this machine offers, as well as the new user interface and the take-up roller changes. We use it to produce a lot of decals, vehicle wraps, and outdoor signage.

We use the VersaUV LEC2-S Series printer in combination with our 60" x 36" laser cutter to manufacture some of our products, which helps keep our costs down. We cut all kinds of shapes and sizes in acrylic, HIP, Lamacoid, and wood, and then print on them using our LEC2S-Series flatbed. We've printed on acrylic, glass, HIP plastics, foam board, PVC, wood, metal, and more.

For UV inks, we're running a mix I really like: CMYK, Gloss, White, Orange, and Red. We produce Braille signs, and also print on glassware, coasters, ID cards, golf balls, mini hockey sticks and pucks, drinkware, and many other items. We also print large volumes of promotional products in-house.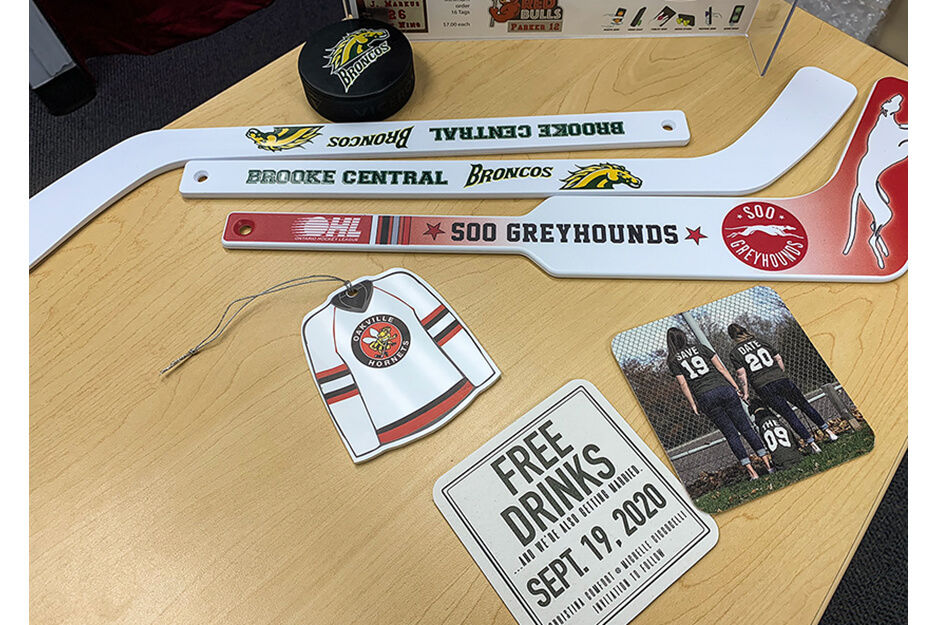 How has having UV print capability helped your business?

This machine allows us to deliver specialized products and signs quickly, as we promise in our company name – 24 Hour Signs.

We recently had a large order of specialized custom journal books for 84 Home Depot stores. They had a tight deadline, and no one could make the books and print them in the time frame they needed. We made the books and used our laser cutter to create a jig to hold each book in our UV printer. Then we used our LEC2-S flatbed to print the store name and employee name in raised ink on each of the books. We made the deadline with plenty of time to spare!

It's a crowded marketplace. Why do you think your clients choose 24 Hour Signs?

We operate our business on three simple statements: When you need a job done fast, and you want it done right, we are the company to call. We understand the importance of taking care of a customer –we deliver every time, no excuses… we make it happen without fail. At 24 Hour Signs, we always surpass the expectations of our customers, and that keeps them coming back.