Only ever using Roland DG printers so that they can assure their customers of higher quality print results, Digital EFX Wraps LLC in Louisville, Kentucky are responsible for some of the standout wraps at ISA, NBM, Printing UNITED and other sign and graphics shows. The best wrap trainers in the industry, they have partnered with Roland DGA at shows and wrap workshops, including the latest Inside the Wrap Shop classes in which Roland DG is the company sponsor of these special classes that teach people the essential design, print and business skills to be successful in the vehicle graphics industry.

The following examples showcase some of the highlight wraps over the last 6 years of shows where the Digital EFX partnership of Matt Richart and Dallas Fowler have entertained show audiences in the Roland DGA booth with the speed and skill in which they've wrapped everything from a camper van to high-performance sportscars.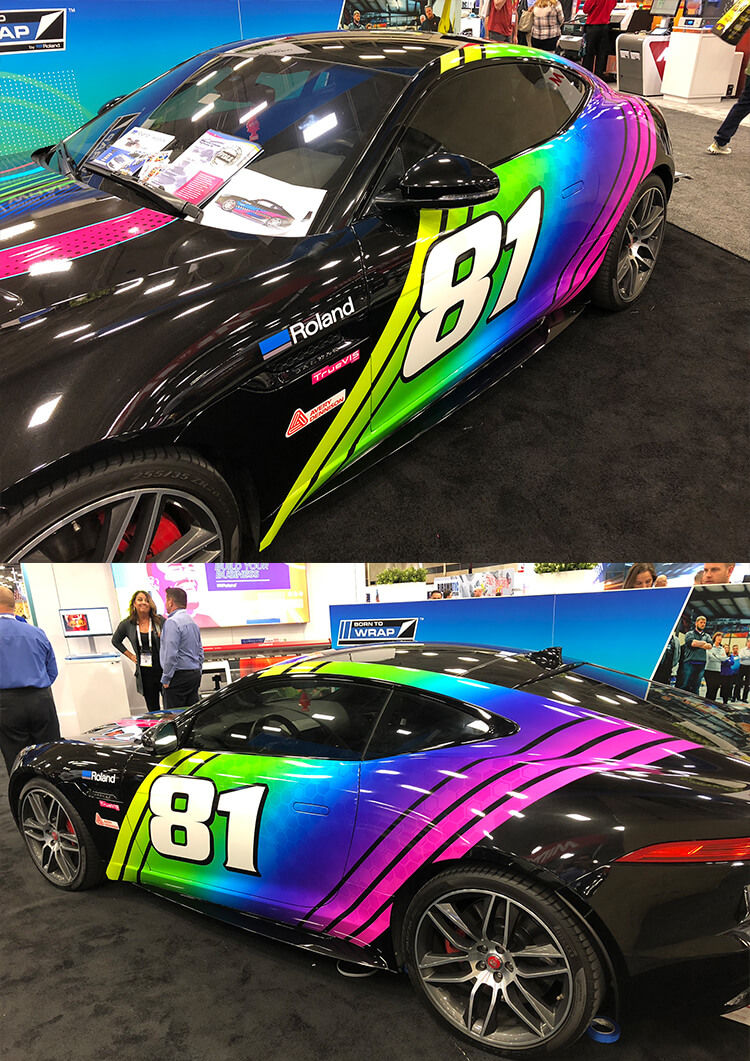 This Jaguar F-Type showcased the eye-popping vibrancy of TrueVIS printers at Printing UNITED in Dallas 2019— it looked absolutely fierce!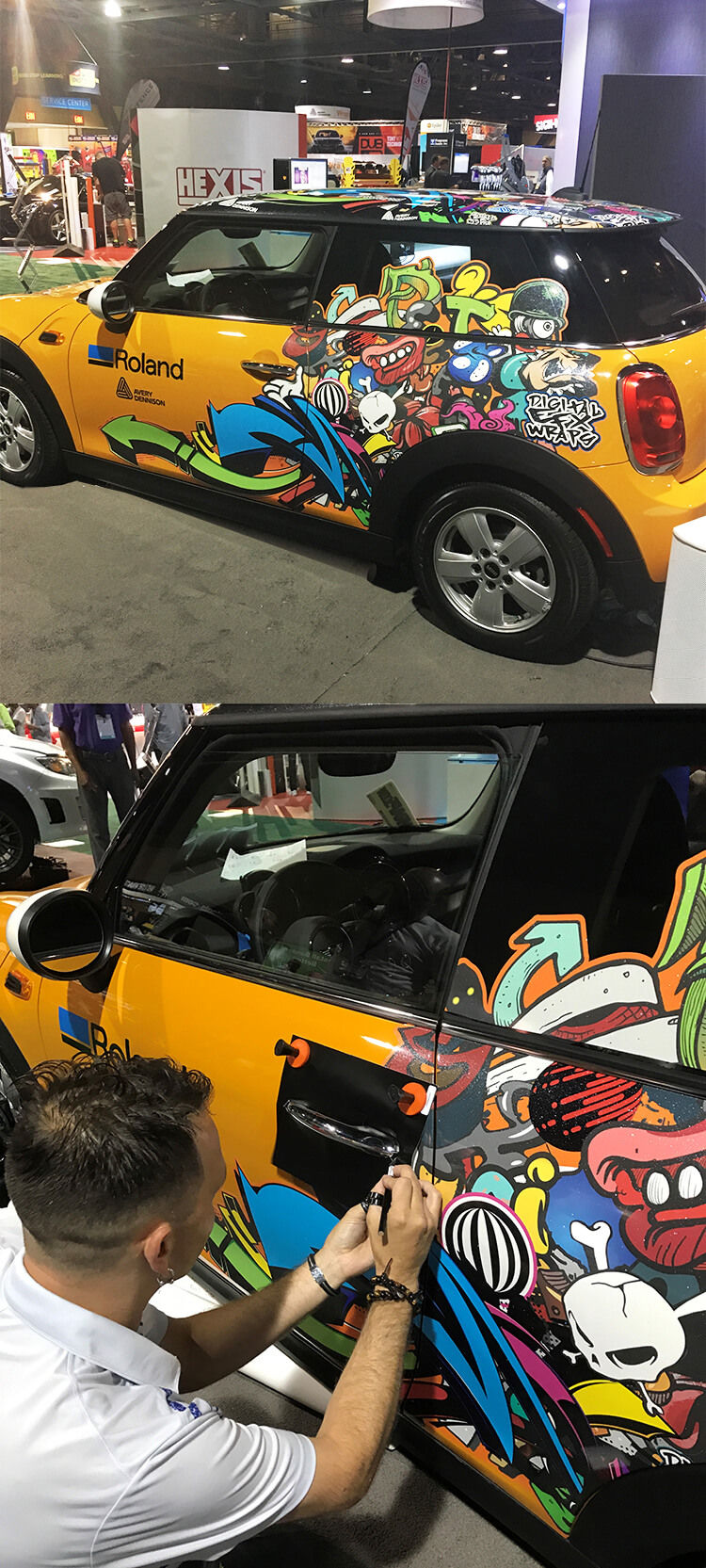 This graffiti MINI Cooper wrap added a touch of swagger to NBM Long Beach in 2019 (bottom) Dallas Fowler shows how to do the intricate work around door handles.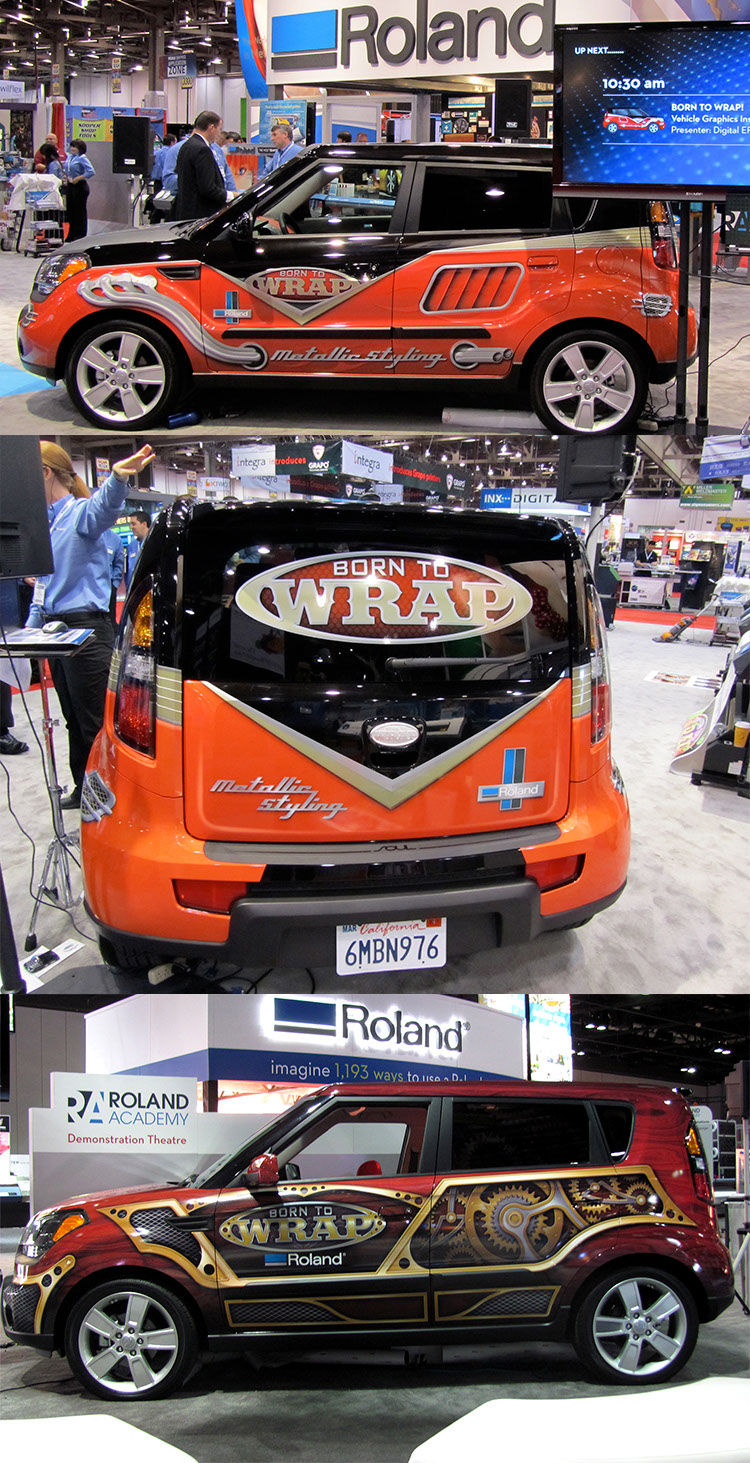 In 2010 at the major sign and graphics shows, Digital EFX gave this Scion XB a touch of retro-futuristic cool and a version with steampunk style.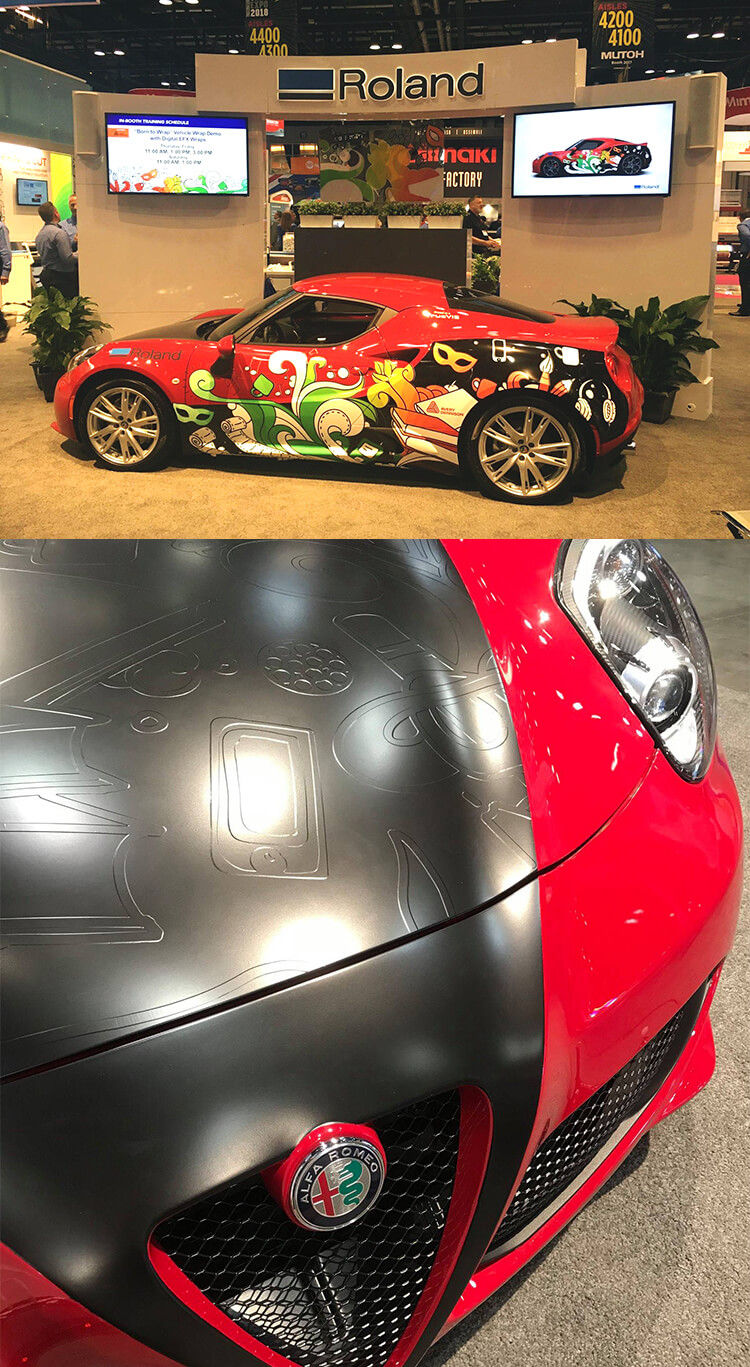 Digital EFX wowed the crowds by creating a totally unique wrap effect on this Alfa Romeo 4C at ISA 2018 in Orlando to give it a tactile "embossed" look.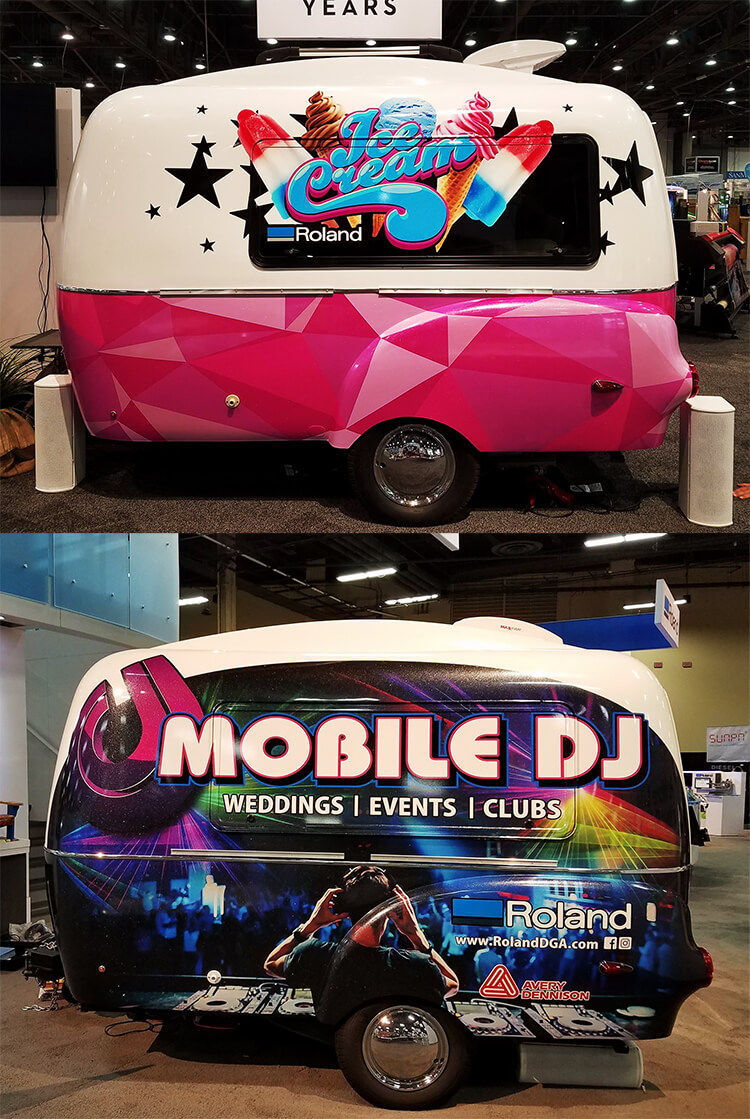 At SGIA in 2016, Digital EFX showed that vehicle wrapping is not just for cars when they wrapped a camper van to look like a sweet ice cream truck and a groovy mobile disco!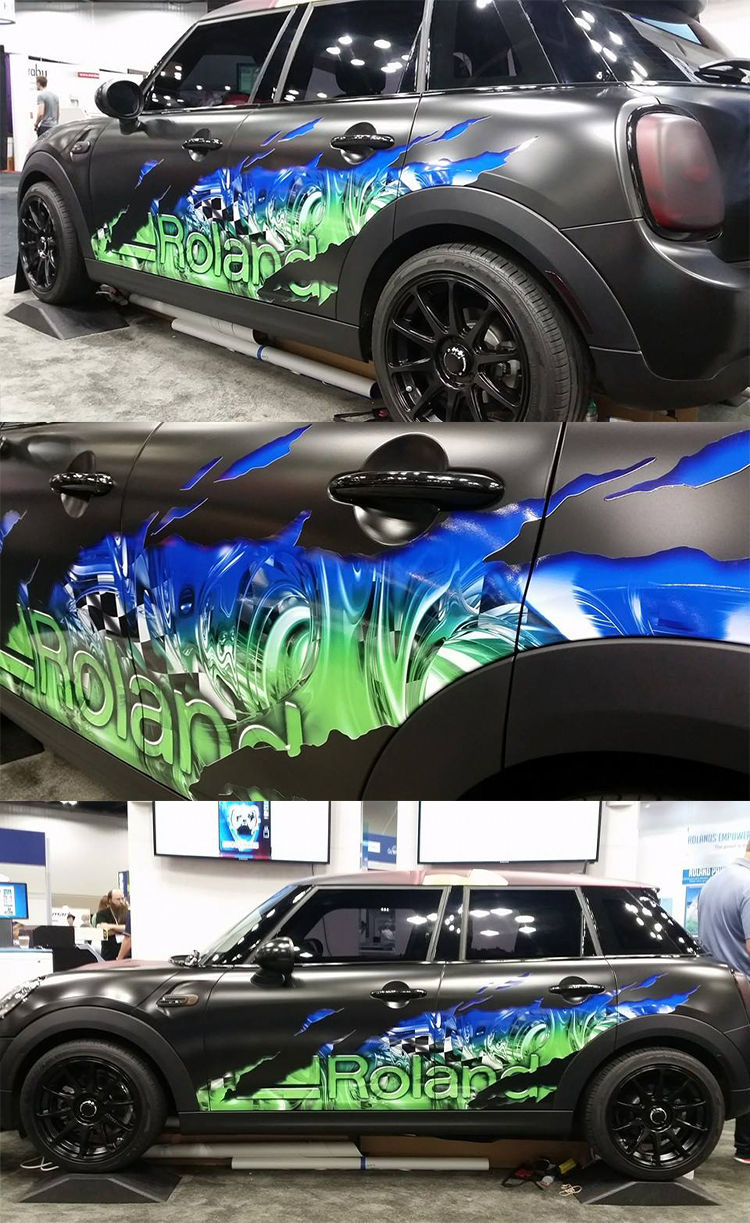 This dark, powerful, wicked matte black MINI Cooper wrap took NBM Indy in 2016 by storm with its modern take on wrap style.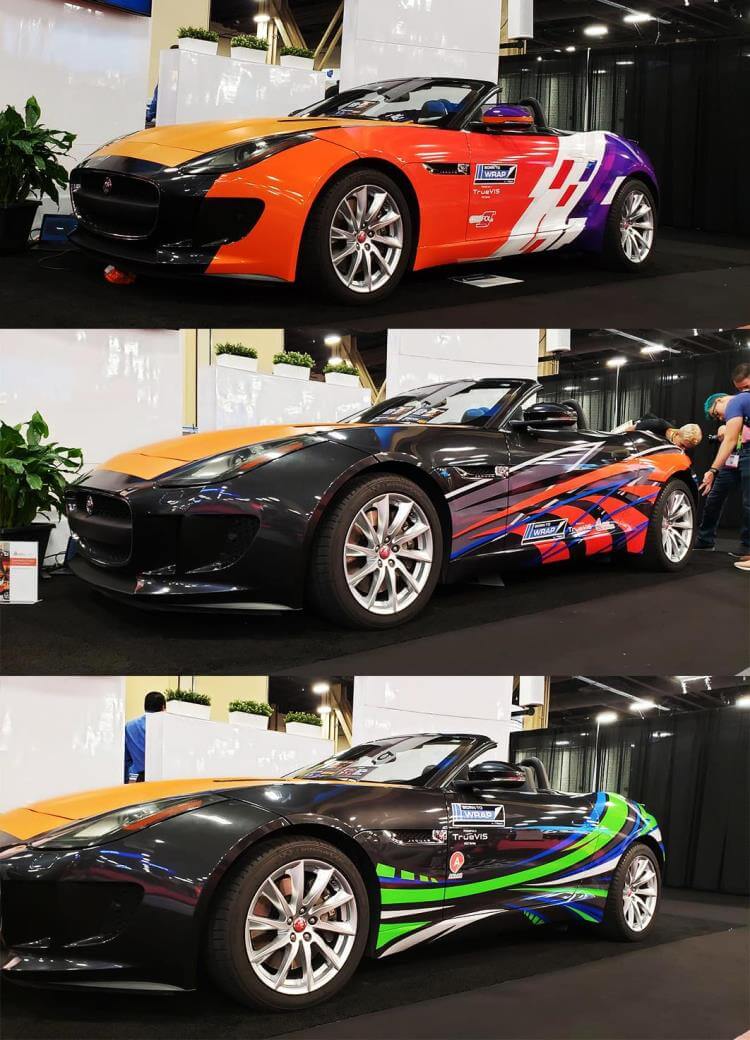 Three different standout wrap treatments from ISA 2019 by Digital EFX. This Jaguar F Type sportscar with bright, bold, exciting TrueVIS graphics looked like it was built to be fast n' furious.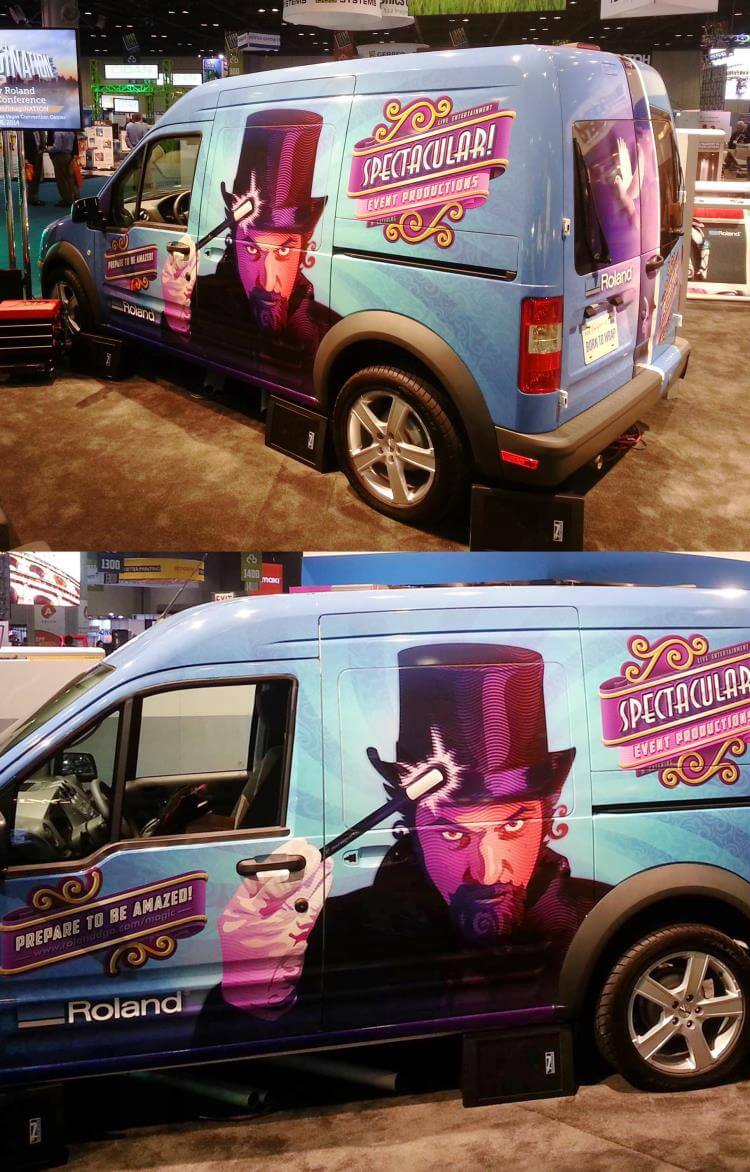 Attendees were amazed by this magical transit van wrap that appeared at the major sign and graphics tradeshows in 2014, showcased the super smooth color transitions and gradients that you only get with Roland DG large format printing technology.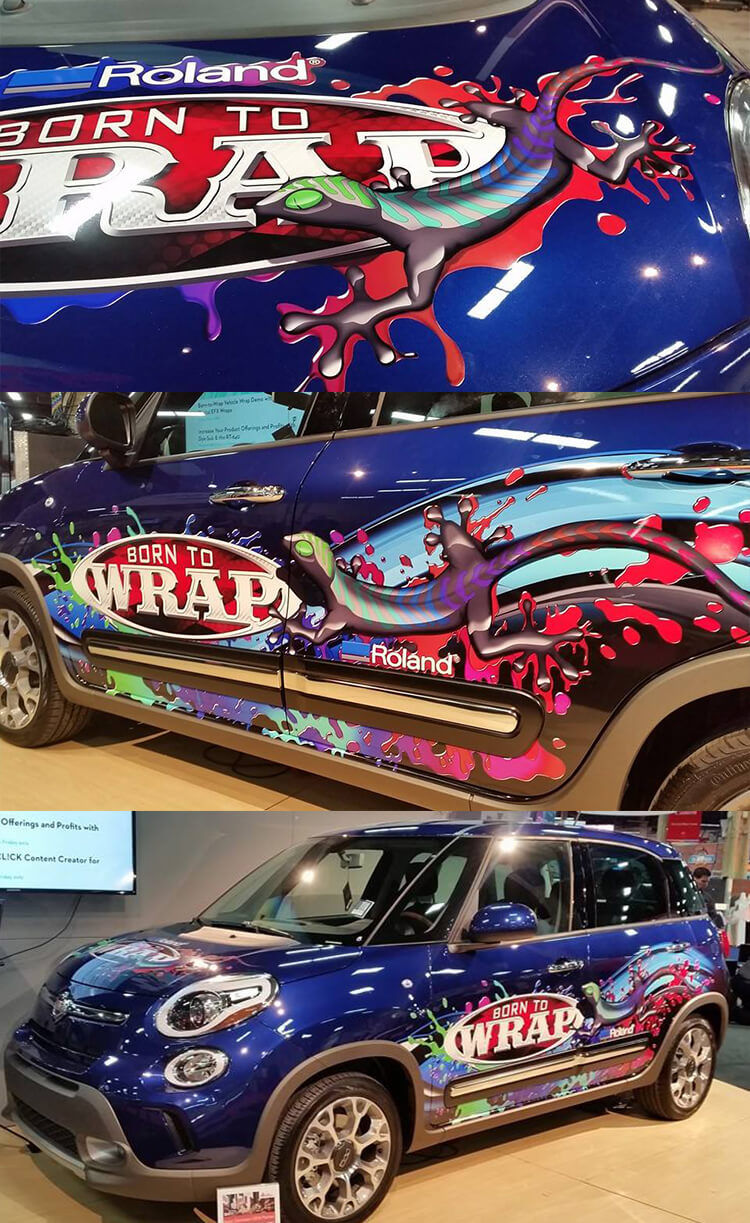 Appearing at various sign and graphics tradeshows in 2009, this Fiat 500L is such a cute car — even more adorable-looking with the Digital EFX wrap addition of this gecko and colorful, splashy paint job.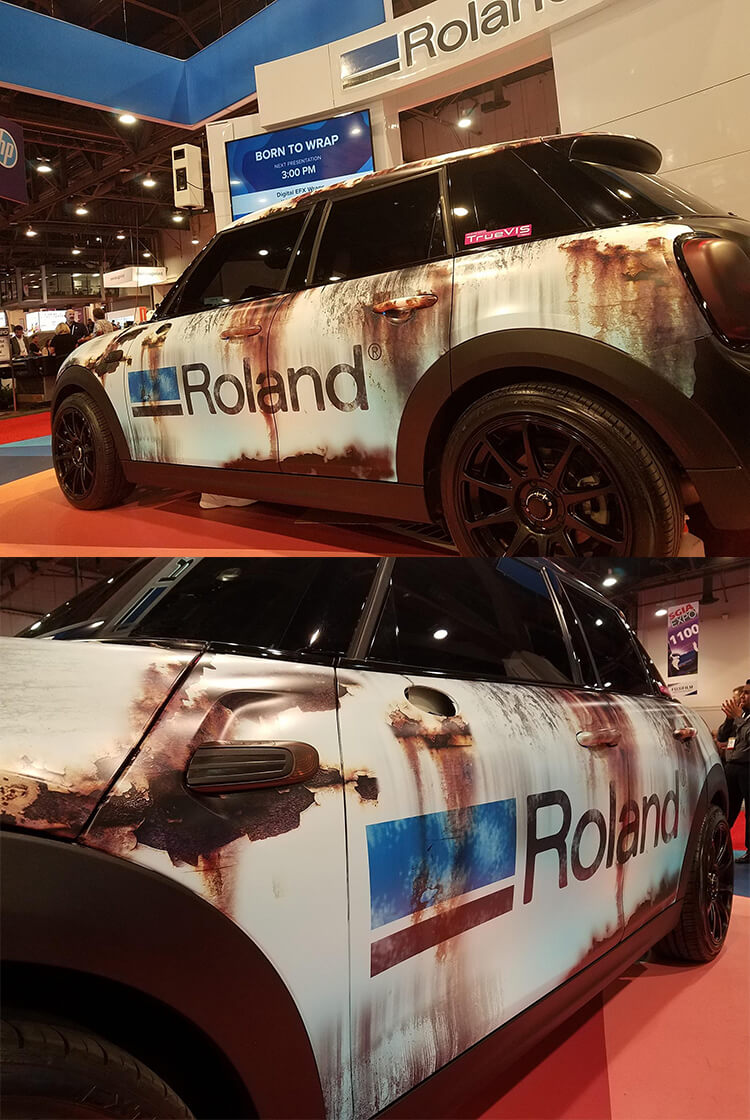 Like nothing else at SGIA Las Vegas in 2018, this incredible rustbucket MINI Cooper wrap from Digital EFX was a real head scratcher— so realistic that attendees were left wondering why someone would bring such a vehicle onto the show floor?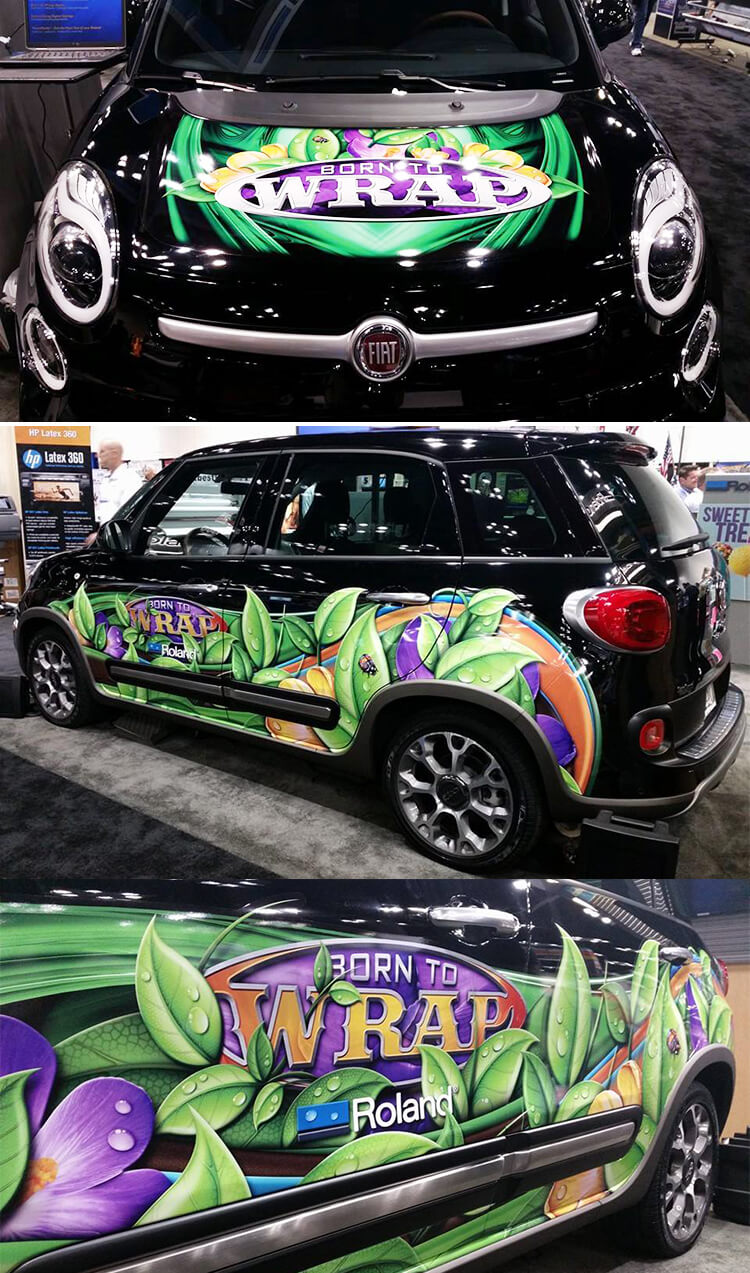 This Fiat 500L from the 2009 sign and graphics tradeshow circuit had some real 'flower power' to it – impressing attendees with beautifully detailed graphics featuring leaves and flowers.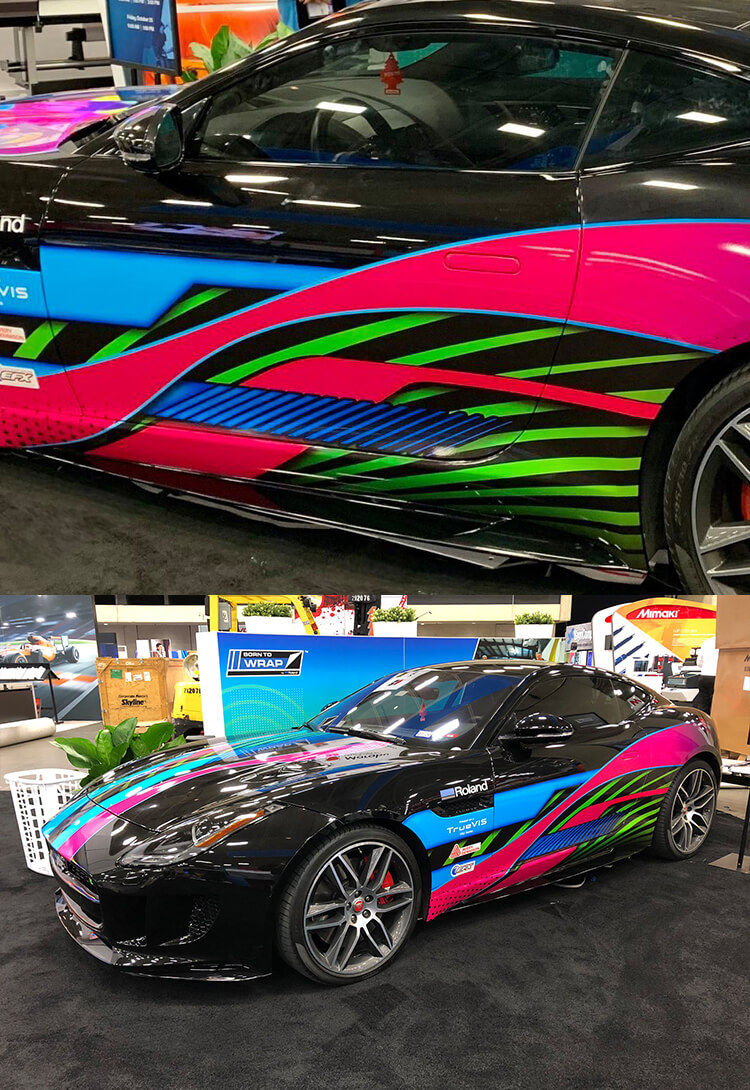 Concluding our design round-up, this outstanding Jaguar F-type from Printing UNITED Dallas in 2019 shows the bold color and contrast that you can get with TrueVIS large format printing technology to ensure that your wrap jobs get the attention they deserve.
Digital EFX Wrap LLC who were responsible for all the amazing work showcased in this blog are inviting wrap beginners and those who want to improve their wrap skills "Inside the Wrap Shop" in Louisville, Kentucky at the Roland DGA sponsored classes. Found out how you can be successful in the world of vehicle graphics with hands-on wrap instruction and valuable industry insights, so that you can take your wrap business to the next level.