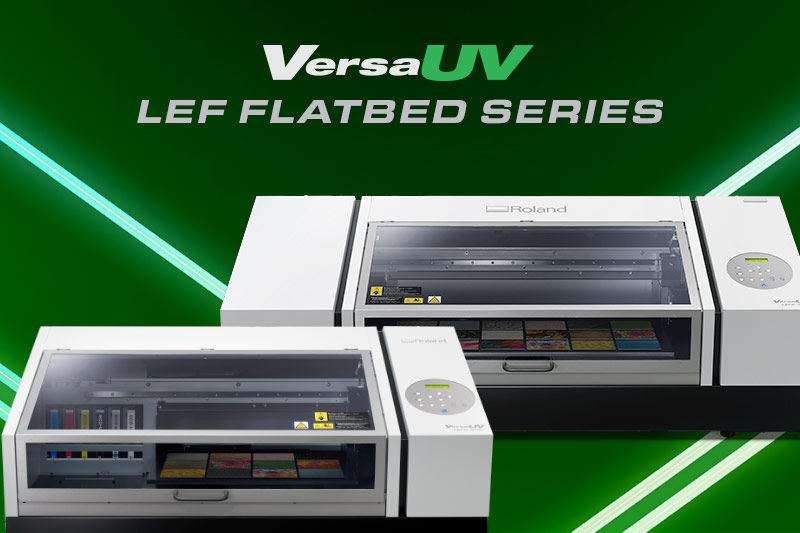 PRINT. PERSONALIZE. PROFIT. REPEAT.
Benchtop and Desktop UV Print Customization Solutions
Enter an exciting, creative and profitable world of product personalization with VersaUV LEF flatbed printers. Choose from three Roland DG machines to suit your business and print directly onto PVC, wood, metal, ceramic, leather and many more items.
Print on objects up-to 3.94" and add massive value to giftware, electronics, décor and thousands of ordinary objects.
Outstanding color as well as a choice of Gloss ink textures and effects for added 3D dimension and style.
Expand your sign and graphics applications or build a customization store, kiosk, art studio, or other business.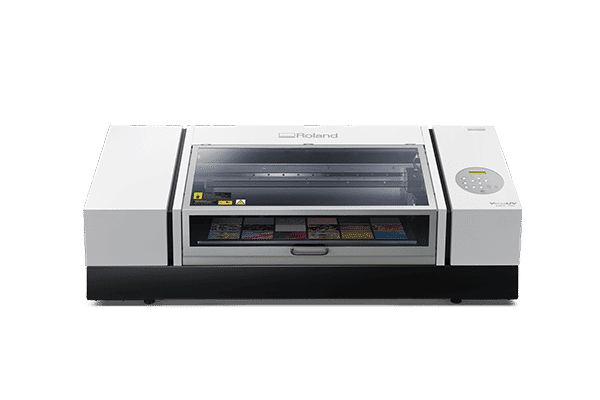 BENCHTOP UV
FLATBED PRINTER
Promo Price
$27,995 US*/
$33,995 US*
$30,995 US*/
$36,995 US*
MSRP
CMYK + Gloss + Gloss + White
CMYK + Gloss + White + Primer
INK CONFIGURATION
TWO-YEAR
Trouble Free Warranty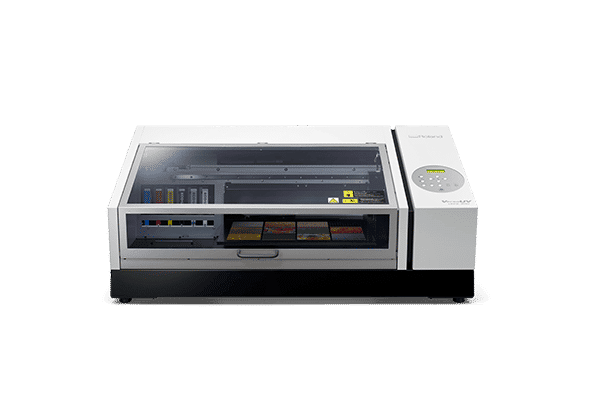 BENCHTOP UV
FLATBED PRINTER
CMYK + Gloss + White
CMYK + Primer+ White
CMYK + White + White
INK CONFIGURATION
TWO-YEAR
Trouble Free Warranty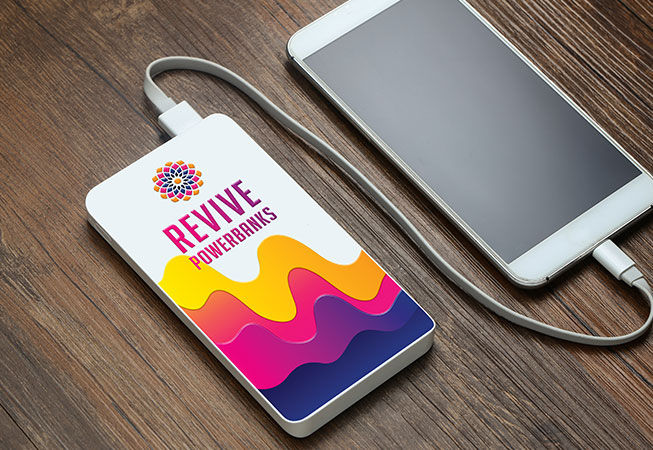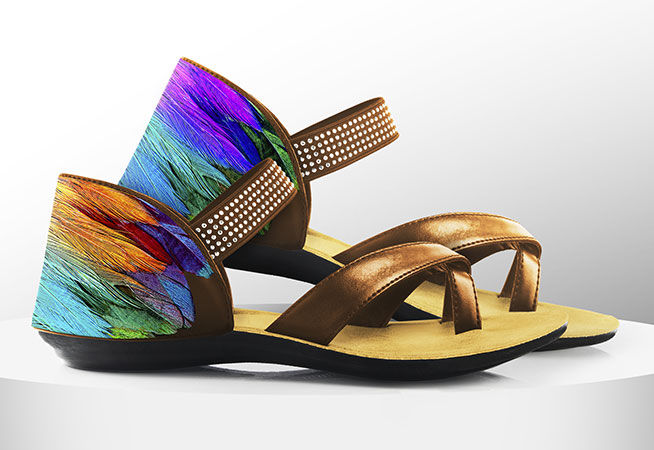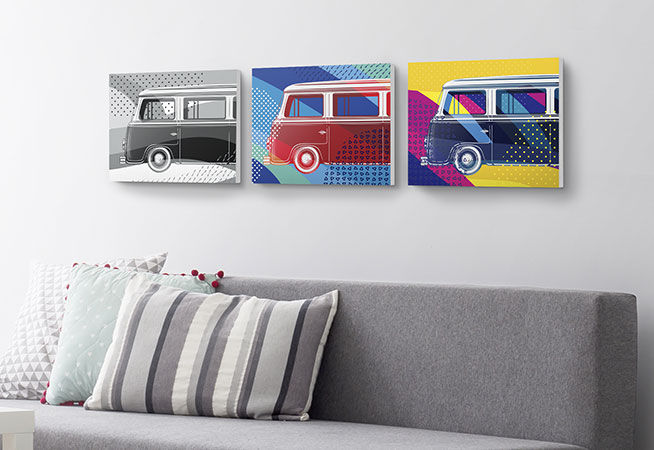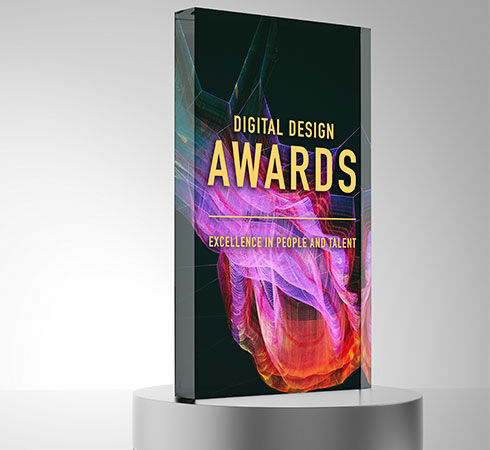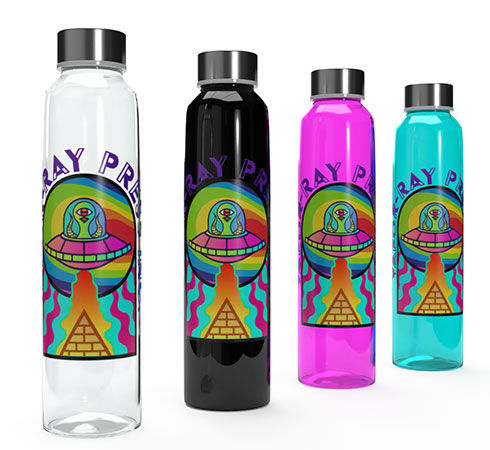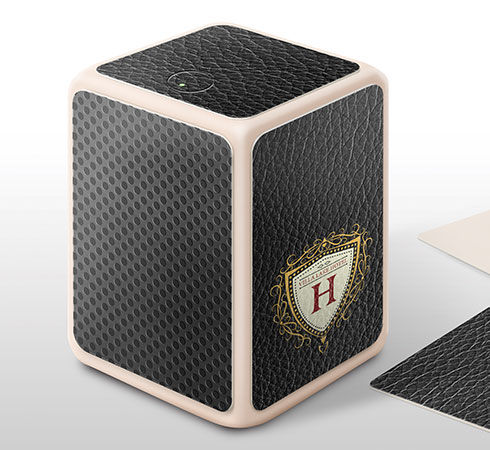 ECO UV® Inks and Other Features for Outstanding Print Results
Made with an uncompromising attention to detail by Roland DG in Japan, VersaUV LEF flatbed printers are designed with uncomplicated controls, advanced machine features and unique inks to provide outstanding results.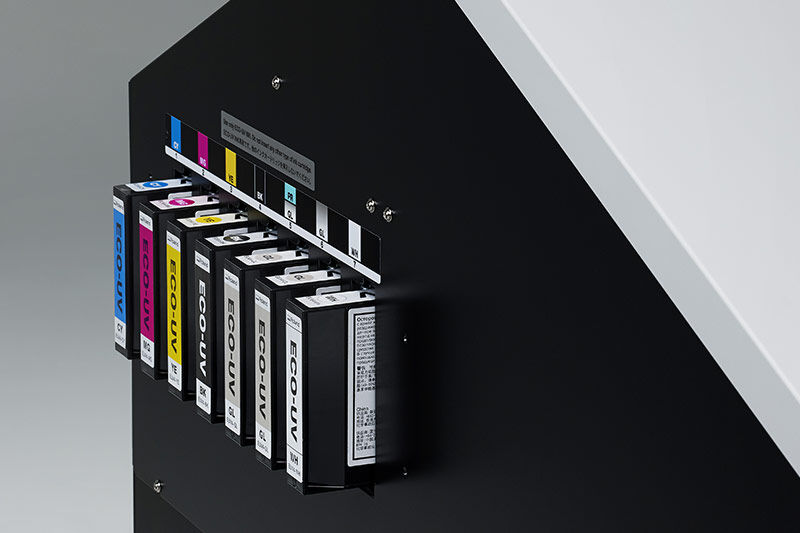 ECO-UV® Inks
ECO-UV® inks are engineered for use on all applications and provide brilliant color results. All LEF models include additional White ink and select models include Primer ink for prepping glass, acrylic and other impervious media.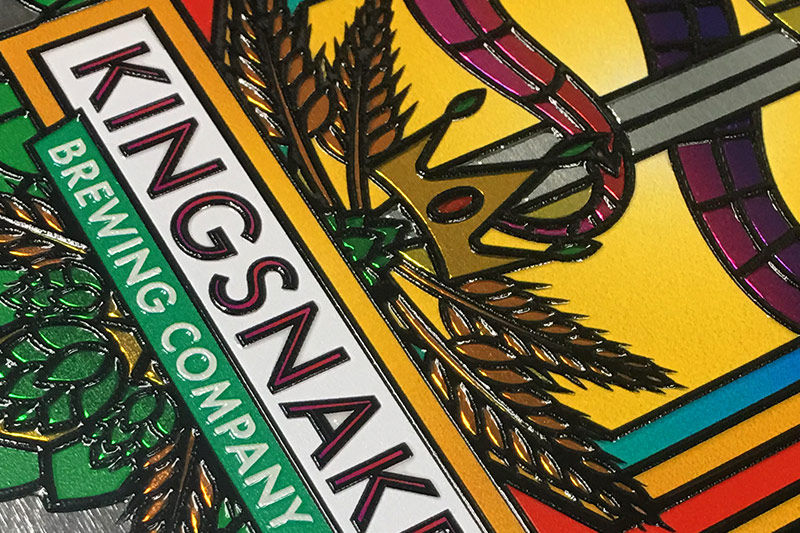 FEEL THE COLOR
With ECO-UV® inks, you can print gloss/matte finishes, realistic textures, or 3D embossed effects to add another dimension of "touch and color". Create your own special finishes or choose a texture pattern from our Roland DG Texture System Library.
ADVANCED TECHNOLOGY
LEF flatbeds have UV-LED lamps instantly cure ink on the surface of products for a fast and easy graphics customization. They also feature simplified controls, an Automated Ink Circulation System to stop ink pigments from settling in the ink, mist filters to catch residual ink during printing, and many more advanced features.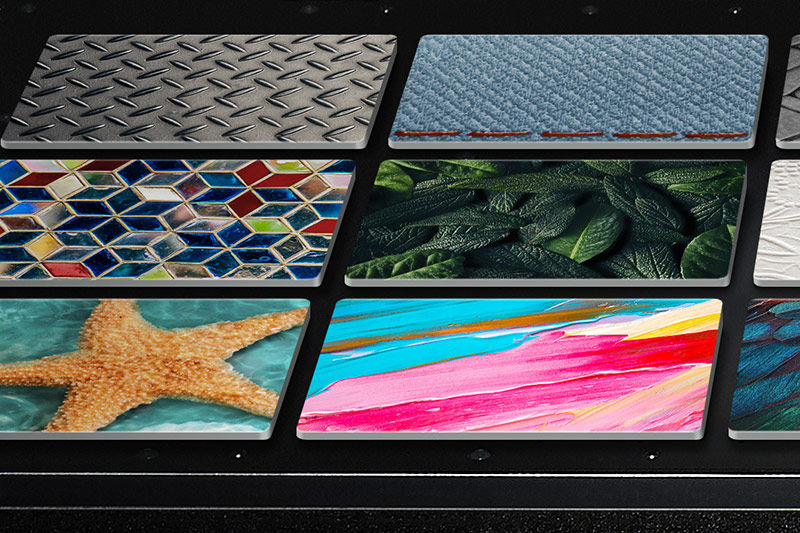 ON DEMAND PRODUCTION
VersaUV LEF technology allows you to print several items, or one at a time. This gives you the versatility to produce one-off gifts or print small volumes of items in-house. You can also add special fixtures or RotaPrint devices to your production to maximize your set-up and printing of multiple items at-once.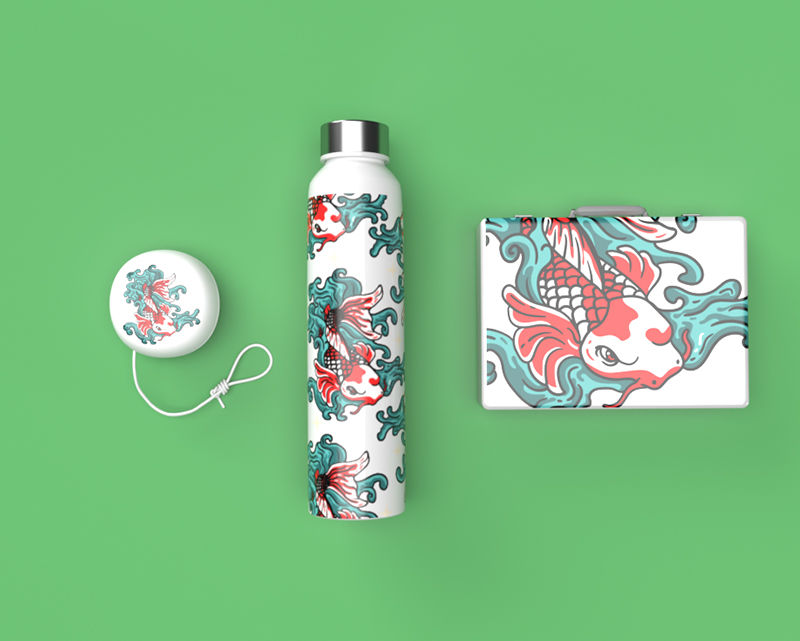 Open Your Business up to
More Opportunity
with V-BOND Ink
V-BOND Ink is an extremely durable, cost-effective, and versatile UV ink solution for VersaUV LEF2 series flatbed printers. Proven to be a great all-around UV ink, V-BOND Ink delivers vibrant, scratch-resistant, long-lasting graphics that adhere well to just about any substrate or three-dimensional object. And, because of its low VOC emissions, nickel–free properties and regulatory compliance, V-BOND Inks remain a great choice for lunch boxes, water bottles and children's products.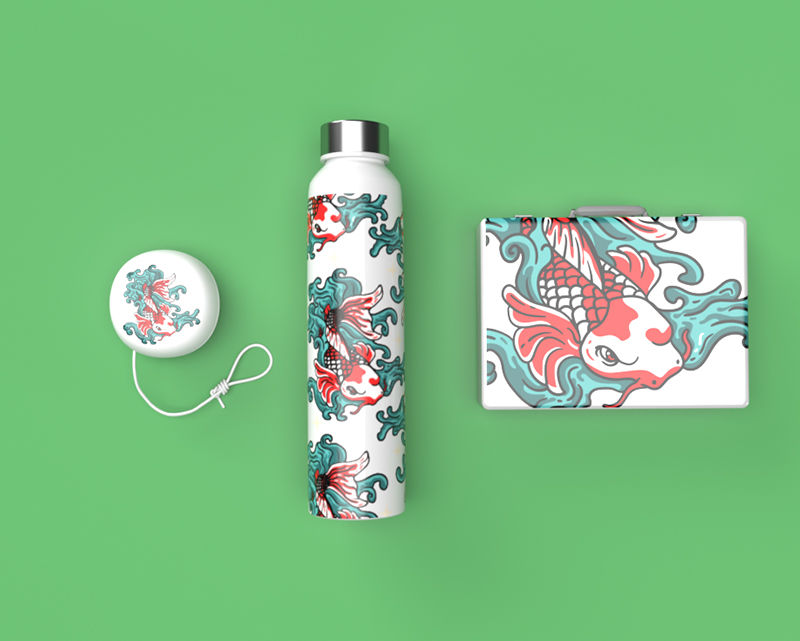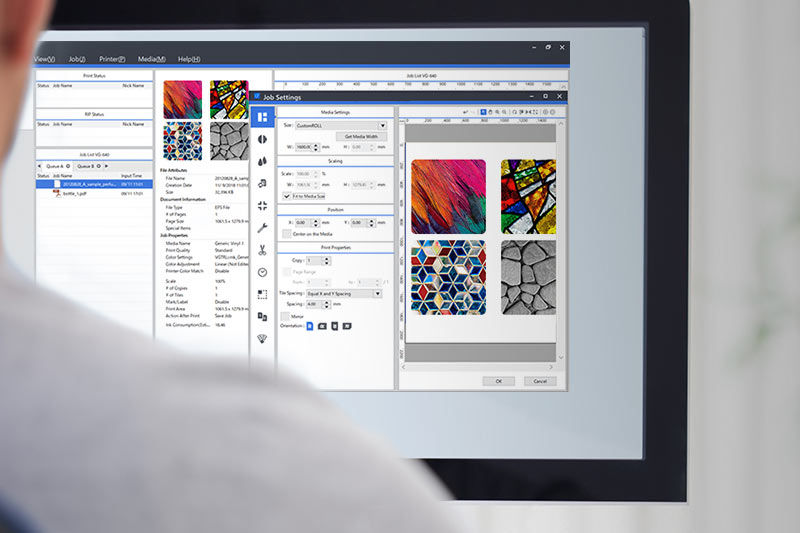 Included VersaWorks 6 RIP Software
With 64-bit processing and RIP capabilities, cropping, tiling, nesting, and more, the world's most popular RIP software offers a simplified solution that maximizes the capabilities of your LEF flatbed device.
RIP features include print queue options, up-to 40 job presets, UV post cure within the RIP and 16-pass print mode (standard 720x720).
A Special Color Plate Generation tool allows you to generate White, Gloss and Primer layers directly in the RIP.
Print text, designs and multiple images onto media in a single print run with variable data options.
Rotate, set spacing and maintain clip position within the RIP when printing your designs and applying Gloss ink effects.
Print, scan and transfer color values to create color consistency with select Roland DG devices.
Presale Questions?
Chat is currently unavailable at this time. Please try again during our normal business hours, 7:00 AM - 5:00 PM PST.
Already Own a Roland?