by Lily Hunter, Senior Product Manager
ErgoSoft Roland DG Edition RIP has a lot of features that can be daunting to some. Granted, these are fantastic features, but sometimes, there are just way too many options to figure out for people who are not used to using this type of RIP software, Many Roland DGA users and dealers are very well-versed with VersaWorks, so it's understandable that learning to use and support ErgoSoft Roland DG Edition RIP can be difficult. Well, fear no more! ErgoSoft Americas is here to help! They want to be more hands-on with Roland DGA and our community of users and dealers so that everyone has a great ErgoSoft experience. So, how can they help?
ErgoSoft Support for Roland DGA Dealers
For dealers who see an opportunity where dye sublimation would fit into a customer's workflow, ErgoSoft can advise and assist you to figure out how to communicate all the features and benefits before talking to customers. They can assist in sharing what ErgoSoft Roland DG Edition is able to do and how it fits into each business model Coordinate with your Roland DGA RSM to coordinate with ErgoSoft to schedule this appointment! This also allows them to explain the benefits of the ErgoSoft Premier Service Plan.
ErgoSoft Premium Service Plan for Roland DGA Customers
This is a paid annual subscription for premier service directly from ErgoSoft Americas for Roland DGA customers. It saves you time and money with prompt support directly from the RIP manufacturer. As a customer, you no longer have to sit in Roland DGA support queues to go over RIP issues. Here's a snapshot of what this Premier Service Plan entails: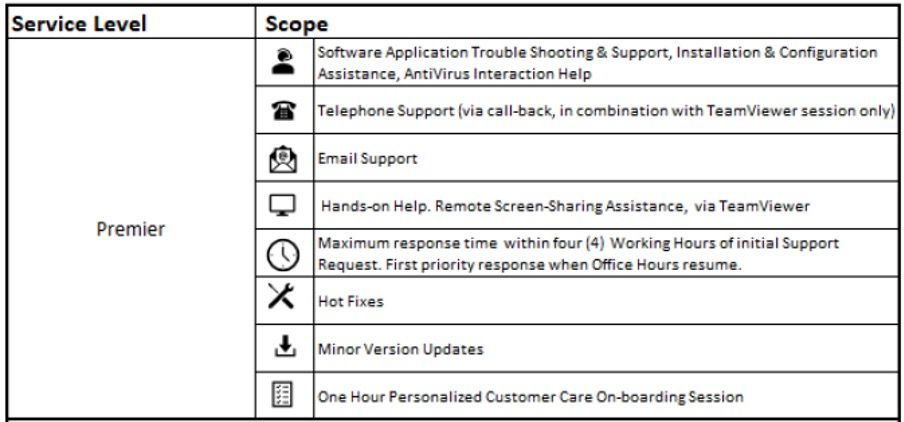 Training and Support During Installation
To promote a positive user experience, ErgoSoft America has volunteered to assist with basic software training during installation. This ensures that customers are up-and-running and set up for success.
Both customers and dealers can take advantage of these services! Contact ErgoSoft Americas at (603) 882-0248 or es.info@ergosoftamericas.com.