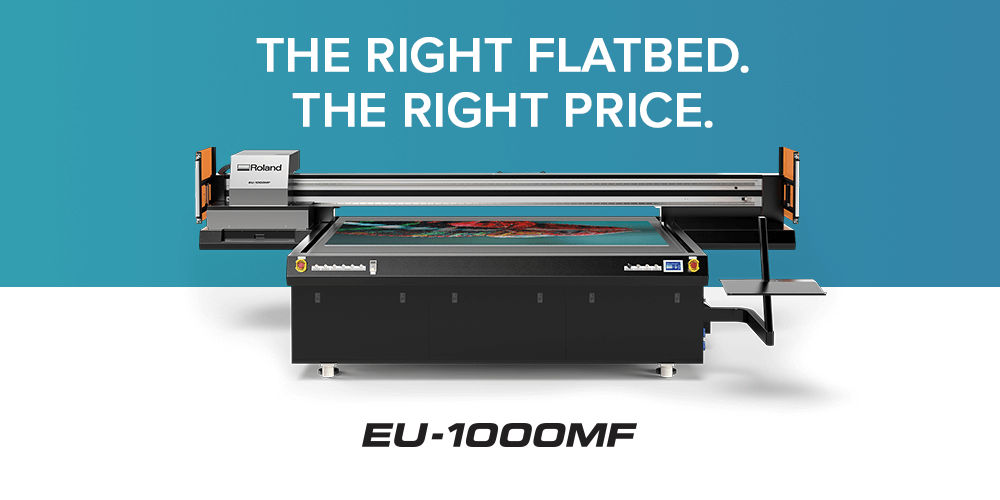 NEW

EU-1000MF UV LED Flatbed Printer
MSRP

4-Color Model
$79,995 US*

6-Color Model:
$73,995 US*

Available only in select countries in Central and South America.

LEASE PRICE

4-Color Model
$1,468 US*

6-Color Model:
$1,600 US*

** For 60 months, OAC
The time is right, the machine is right, and the price is right to start expanding your print horizons with the EU-1000MF UV-LED flatbed printer. With the EU-1000MF, you can print high-quality graphics at high speeds directly onto media up-to 96x48 inches and with a height clearance of 3.74 inches.
Print on PETG, PVC board, foam board, wood, corrugated board, aluminum plate and more.
Rapid printing with a choice of a 4-color/ four print head, OR 6-color/ six print head model.
Reliable, high-quality printing with high-density, low-cost E-US-ink, a liquid cooled LED lamp system, 4-zone vacuum bed, and many more advanced features.
Large Format Flatbed Printing at the
Price, Quality and Speed You Need
If you supply signs and graphics for store displays, events, company signage, interior décor and other applications, the EU-1000MF represents a radical new way to print and profit. Compatible with hundreds of substrates and providing high-impact graphic results, the EU-1000MF fits seamlessly into your production environment and offers the ease, speed, quality and value you need to take your business to the next level.

Economical Inks,
Intuitive Operation
In addition to CMYK process colors, new E-US-inks are available in White and Gloss— providing high-quality print results on hundreds of applications. The EU-1000MF features a number of ink advantages for a high-volume UV flatbed operation.
Easy ink loading allows you to refill 2.5-liter ink tanks on-the-fly for high volume print productivity
Print at a lower cost with ink that's economical compared to other large format UV flatbed inks on the market
Ink level LCD displays offer an instant reference to ink level status for quick and efficient changeover mid-print
Add Gloss textures, raised embossed effects, and spot varnish for stunning finishes
Increase your White ink longevity with automatic agitation that prevents White ink from settling in the tank and helps maintain smooth, consistent ink output
Advanced Flatbed Technology
for an Easy and Efficient Operation
Productivity Features
| | |
| --- | --- |
| | Industrial Grade Casters and Levelling Adjusters ensure secure machine placement for production and allow you to move the machine if necessary. |
| | Advanced Printhead Technology includes a printhead protection system that detects media collision and automatic media height and head positioning for easy set-up and production. |
| | An Anti-Static Ionization System reduces static interference and increases print quality. |
| | |
| --- | --- |
| | A Side Table Control Station enables comfortable and convenient machine management— allowing accessible placement of PC workstation or laptop. |
| | SAI FlexiPRINT Plus Roland DG Edition RIP Software is included with machine purchase and offers Pantone libraries, intuitive tiling, scaling, cropping and many more features to ensure quality print output. |
| | A 4-Quadrant Emergency Stop System in every corner of the machine with a gantry safety panel and detection beam increase operator safety. |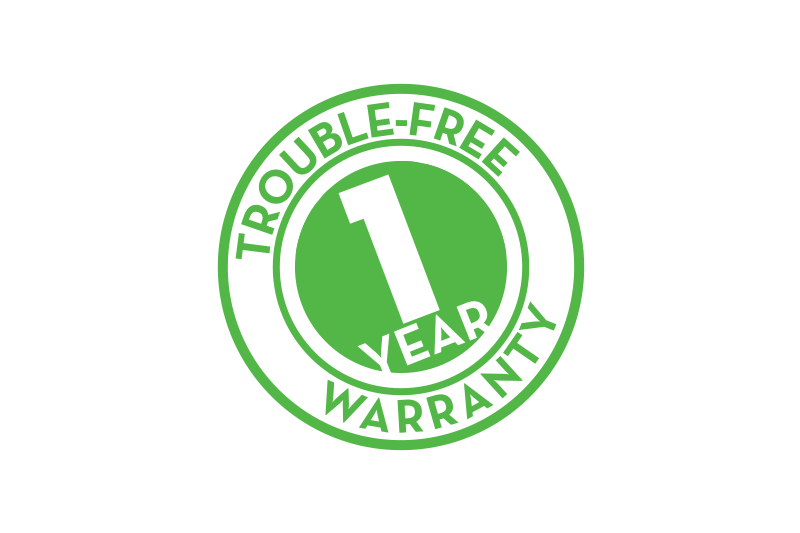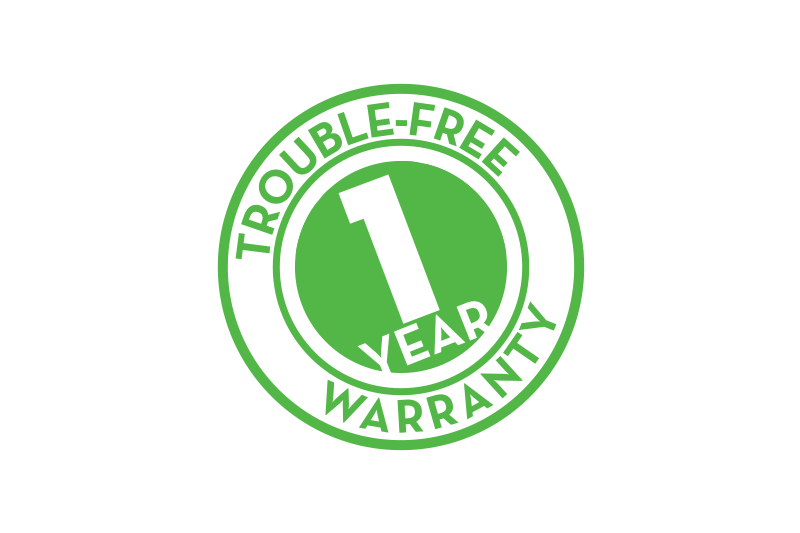 Built to Build Your Business with Industry Best Warranty, Service and Support
When you purchase the EU-1000MF, you're not just investing in new machine technology, you are ensuring a higher standard of Roland DG machine quality and reliability, combined with a superior level of service and support. Your EU-1000MF UV-LED industrial flatbed printer is also supplied with a One-Year Trouble-Free Warranty to give you added machine security and peace-of-mind.
Additional Information
Expand All
|
Collapse All
Datasheet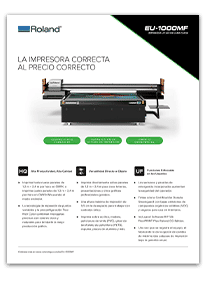 Download Your EU-1000MF Datasheet
Get your digital guide to all the features, applications, benefits and specifications of the UV-LED High-Productivity Flatbed Printer.
Download Datasheet
Specifications 
EU-1000MF
Printing method

Piezo ink-jet method (6 stagged heads)
Acceptable media
Width
Max. 96 in. (2,440 mm)
Length
Max. 48 in. (1,220 mm)
Thickness
Max. 3.74 in. (95 mm)
Weight
Max. 99 lb./m2 (45 kg/m2)
Maximum printing width/printing length (*1)
Max. 96 x 44 in. (2,440 x 1,120 mm)
Ink
Type
E-US
Colors
6 colors (Cyan, Magenta, Yellow, Black, White, Gloss)
Tank capacity
2.5 L
Bottle Capacity
1-Liter Bottles
Ink-curing unit
Built-in UV-LED lamp
Printing resolution (dots per inch)
Max. 720 x 1,200 dpi
Connectivity
Ethernet 1000BASE-T for control PC only
Power Requirements
AC 220 V, 50/60 Hz, 32 A (Single phase)
Acoustic noise level
During operation
80 dB (A) or less
Dimensions
2,870 lb. (1,300 kg)
Environment
During operation
Temperature: 18 to 25 °C (64.4 to 77 °F), Humidity: 40 to 70 %RH (No condensation)
Included items
Power cord, User's manual (Download), Software RIP (Download), Goggles, etc. USB Drive with PrintExp Software (Printer control software)
*1 - The maximem printing area can be extended to 96 x 48 in. (2,440 x 1,220 mm).