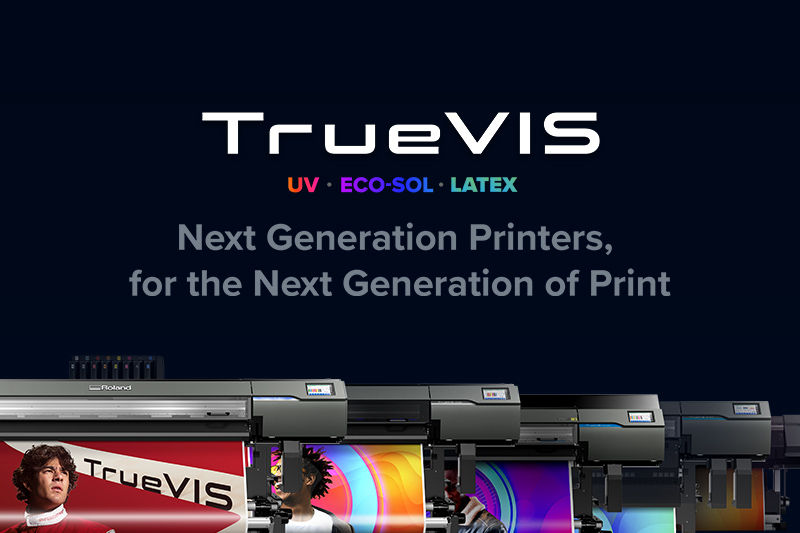 Explore the TrueVIS Line-Up
With 10 wide-format printers to choose from, there's a TrueVIS that's right for you. Now available in UV, Resin and Eco-Solvent, with integrated cutting options and various ink configurations, every TrueVIS delivers the power to excite hearts and minds across an even wider range of applications.
Your next choice is here.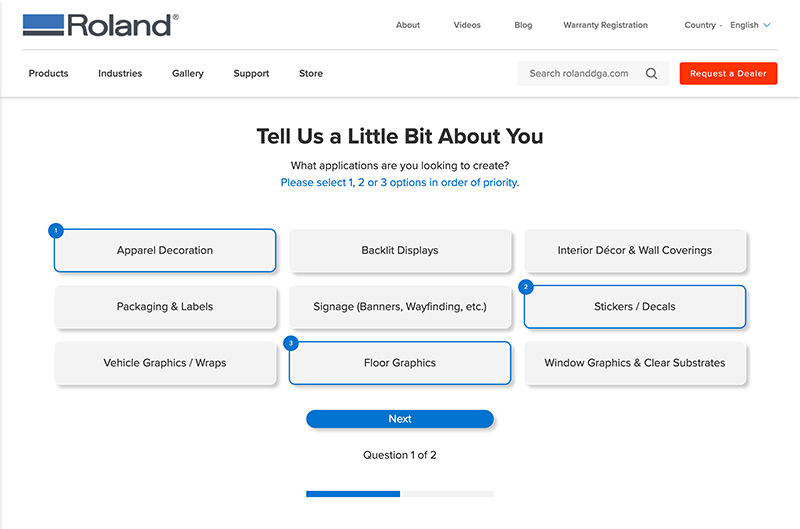 See Which TrueVIS is Right for You
It's as easy as 1-2-3.
Need some help deciding which TrueVIS printer is right for you? Use our new selection tool to suggest which product best fits your business.
HELP ME CHOOSE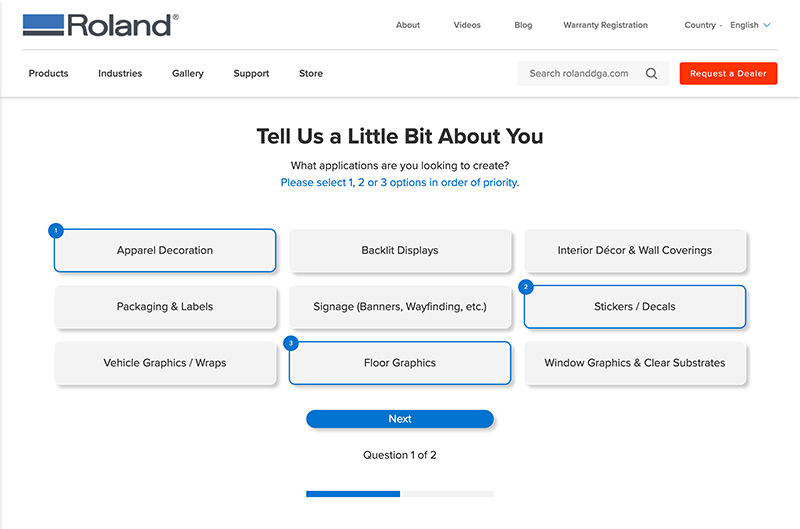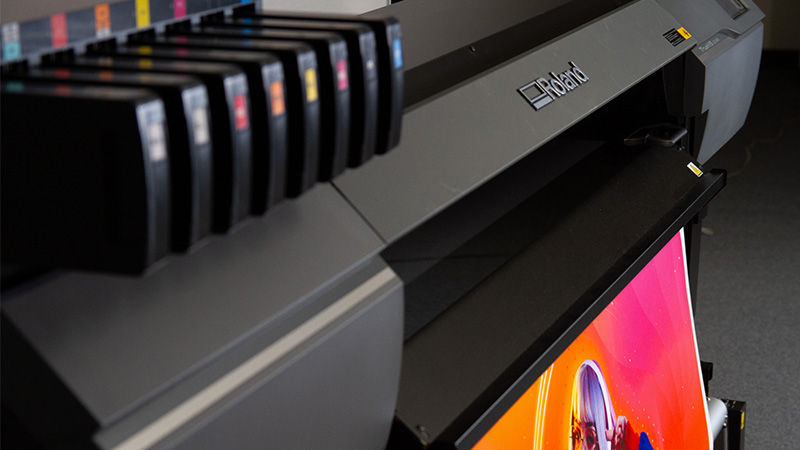 Unmatched Quality and Reliability
When it comes to the absolute best print quality and reliability, TrueVIS inkjets are in a class of their own. Regardless of the application or project, with a TrueVIS you can expect smooth operation and optimum performance day-in and day-out.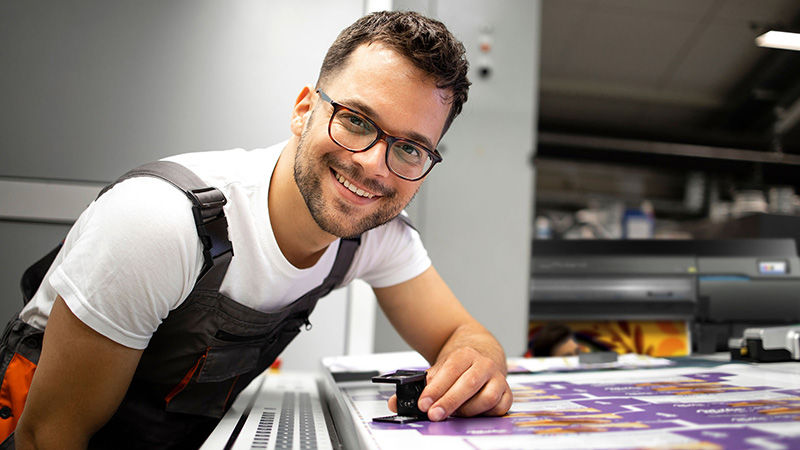 Optimum Versatility and Productivity
TrueVIS printers and printer/cutters are uniquely engineered to maximize your versatility and productivity, allowing you to dramatically increase both your product offerings and profits.
When You Own A TrueVIS, You Own More Than Just the World's Best Wide Format Printer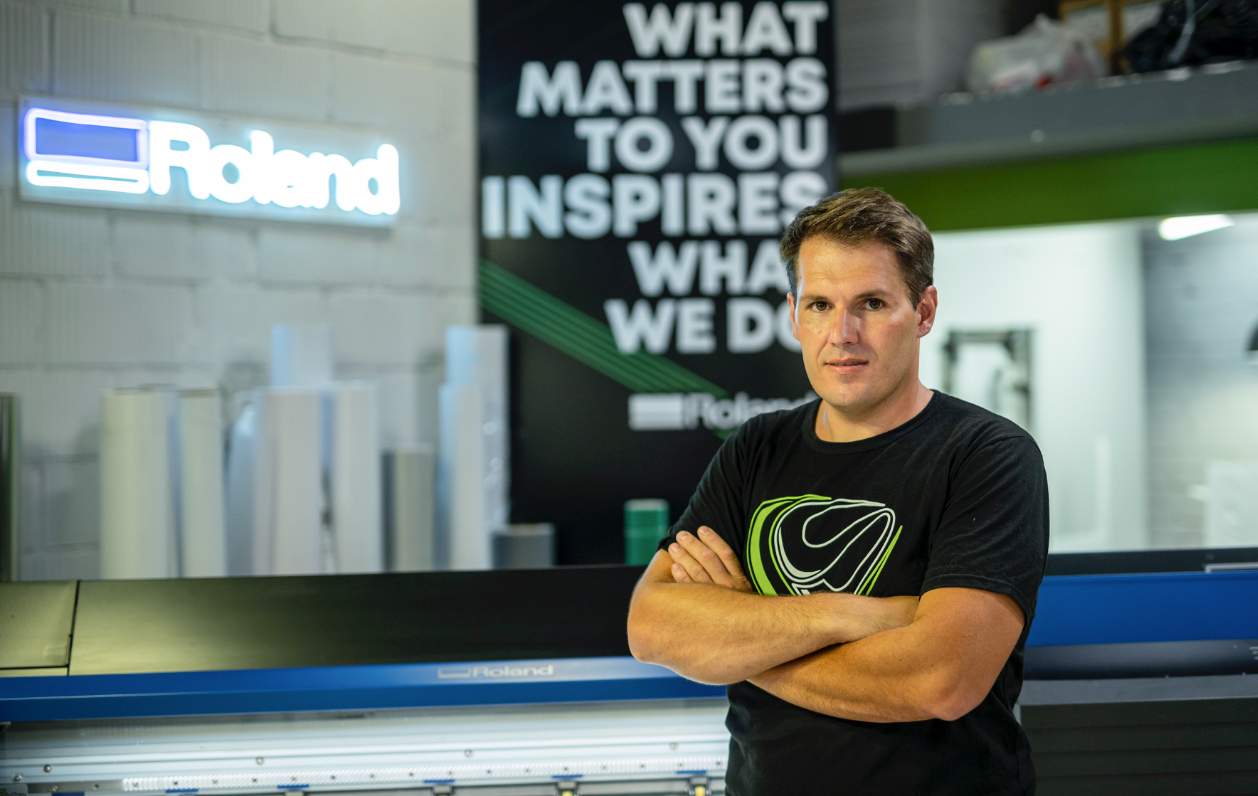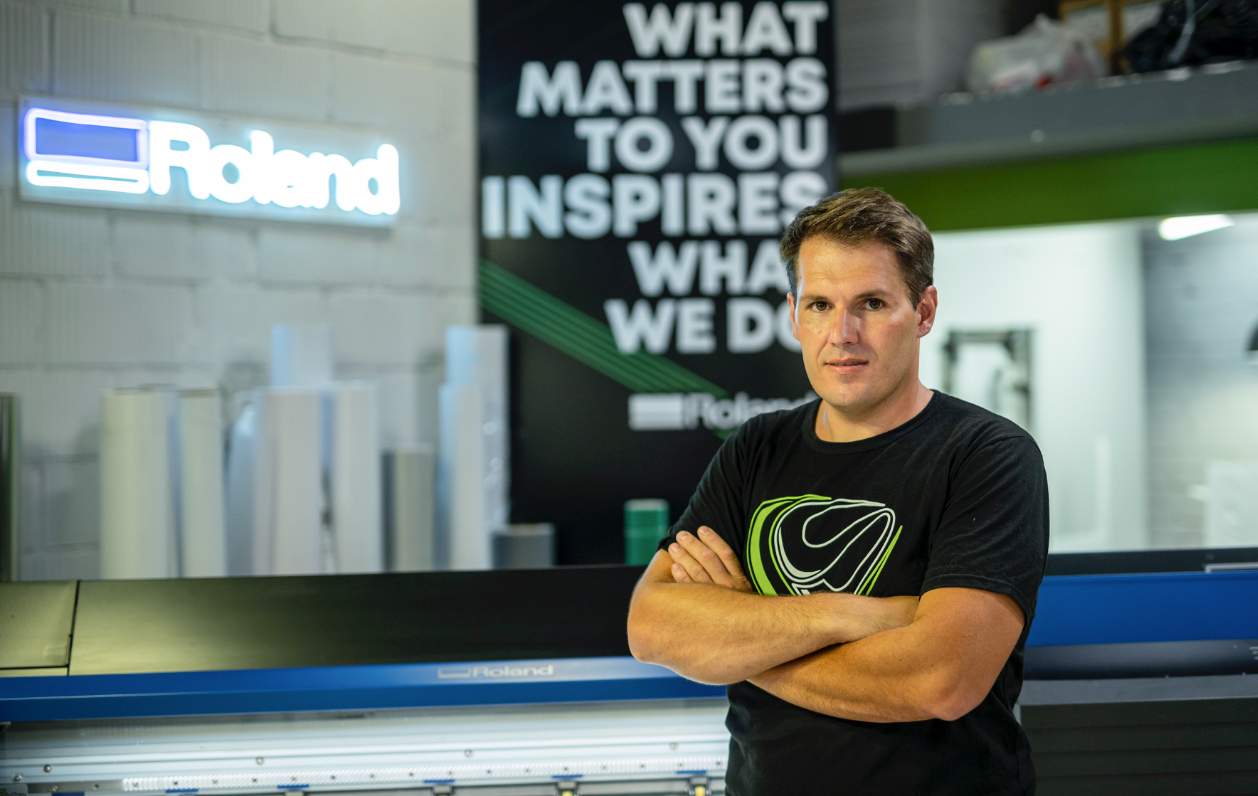 The Confidence to Reach New Heights
The advanced capabilities of TrueVIS give you the confidence to take on any job. Need to match corporate colors? No problem. Create eye-catching signage? Consider it done. Complete that high-volume job with a tight turnaround time? Just say when.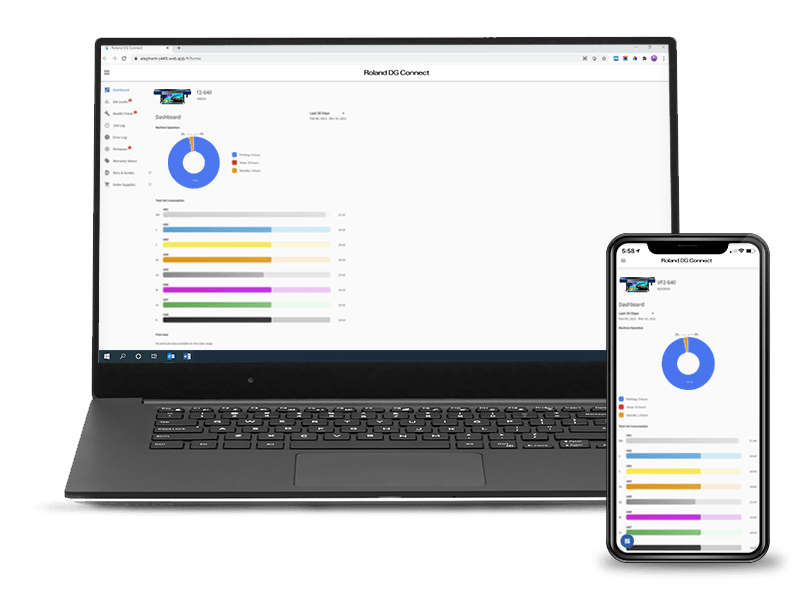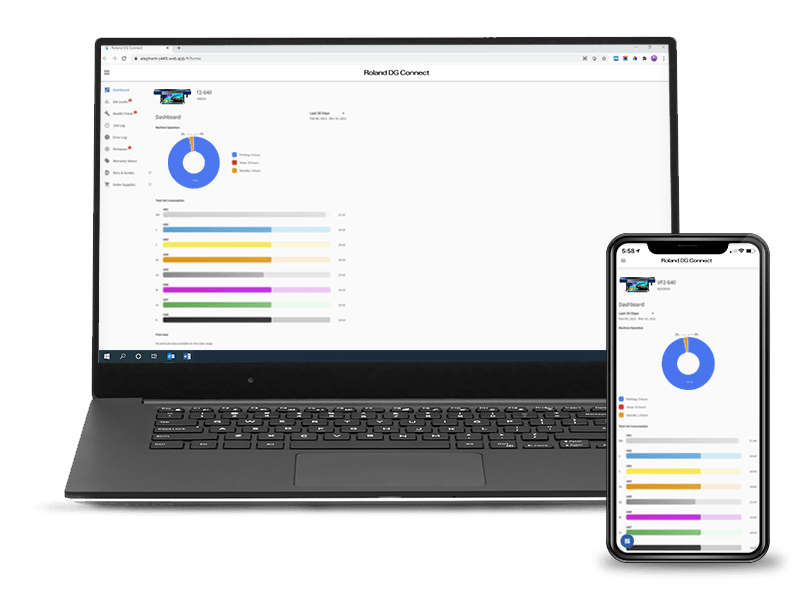 Roland DG Connect and Powerful VersaWorks 6 RIP Software
Every TrueVIS printer comes with tools to increase your productivity, including VersaWorks RIP software and Roland DG Connect, a powerful print operation app. Roland DG Connect offers data and visualization tools to optimize your print workflow, while VersaWorks offers a host of advanced features that maximize the power of your TrueVIS printer.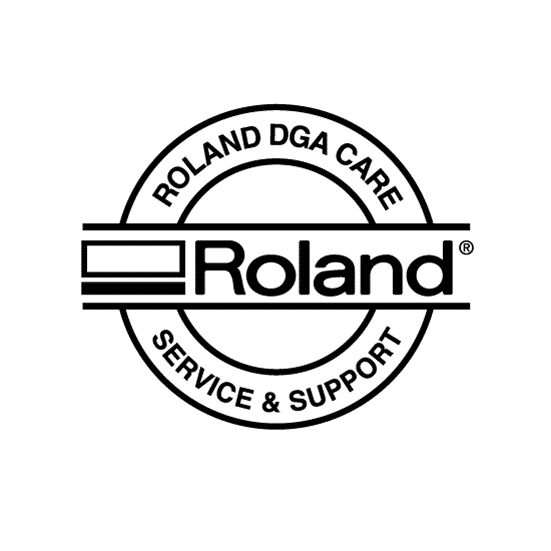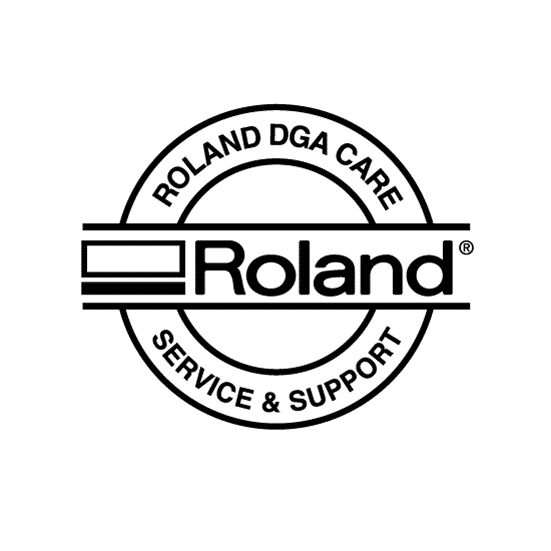 World-Class Service and Support
When you invest in a TrueVIS, you also receive Roland DGA's legendary customer service and support. We understand that your success is our success, so you can rest assured we'll be with you every step of the way.
What Can You Do with a TrueVIS?
Every TrueVIS model is an extremely versatile machine designed to handle a wide range of applications with consistent, spectacular results. With a TrueVIS, you'll be able to say "yes" to more requests and maximize your profitability.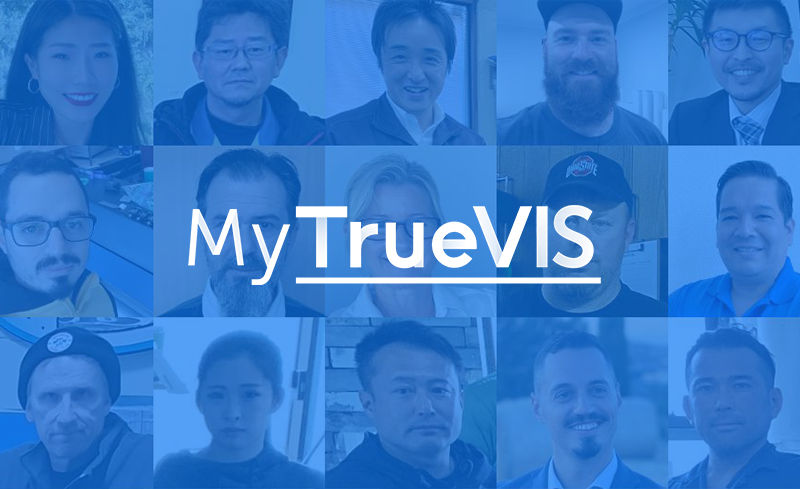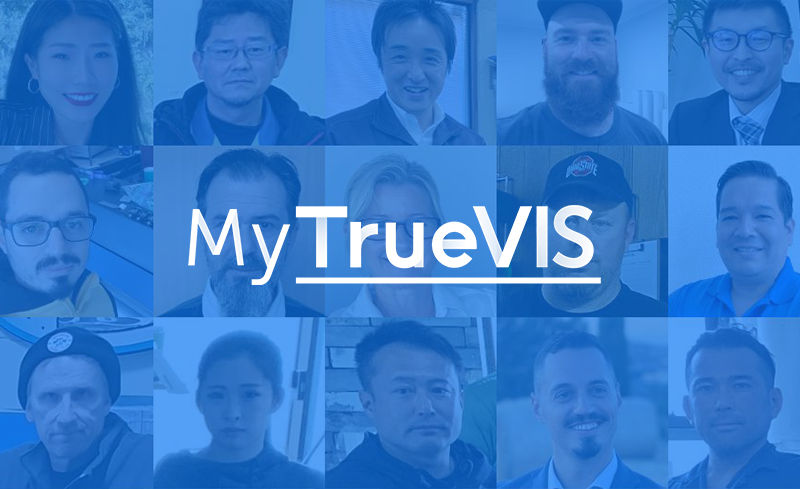 MyTrueVIS
Get the inside story from our customers to learn how TrueVIS technology, quality, and productivity has dramatically impacted their professional sign and graphics businesses.
Don't just take our word for it. Read some of our customer success stories and discover how the power of TrueViS has helped end users transform their businesses, satisfy more customers, and achieve greater profitability.

Try the TrueVIS Product Selector Here
The TrueVIS product selector can help you choose the wide-format printer that best suits your needs.