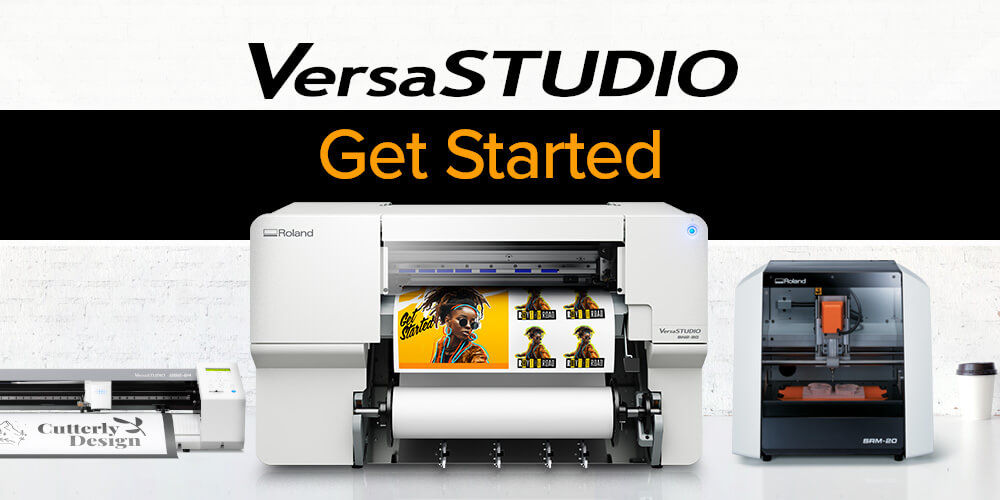 Expand Your Creative Possibilities
Roland DG's VersaSTUDIO product family offers a variety of innovative, intuitive and affordable desktop digital devices uniquely designed to expand creative possibilities and turn your ideas into reality. Each of these compact yet powerful machines provide features and capabilities that will help you unlock your full creative potential.

What Can You Do with a VersaSTUDIO Device?
Perhaps a more appropriate question would be: "What can't you do with a VersaSTUDIO device?" You will be amazed at what you can accomplish with these compact, cutting-edge machines. The versatility and impressive capabilities of a VersaSTUDIO device can open up a world of opportunities for you and your business. VersaSTUDIO makes it easy and cost-effective to create decals and labels, signs and posters, custom apparel, home décor, vehicle graphics, unique 3D-printed items, personalized photo-imprinted gifts, and much more.
Explore the VersaSTUDIO Lineup
Find out which VersaSTUDIO technology best fits your unique customization needs.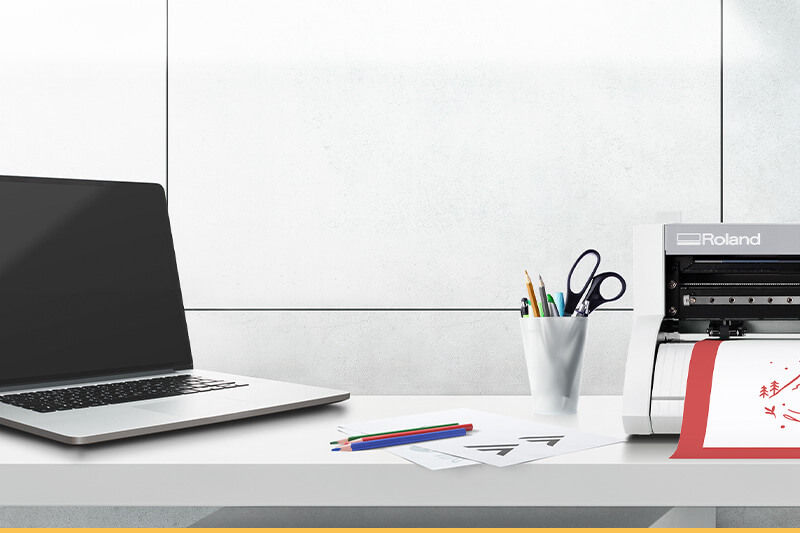 Compact
Every VersaSTUDIO device has a small footprint, allowing for easy placement on just about any desktop, making these products perfect for home-based businesses, smaller print shops, and other work environments with limited space.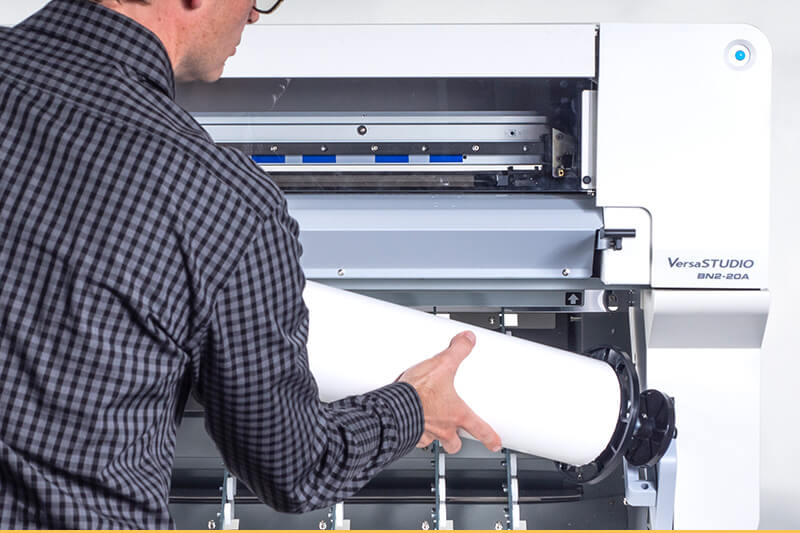 Easy to Use
VersaSTUDIO devices are incredibly simple to operate and come with software included, enabling even novice users to begin producing graphics with confidence, right away.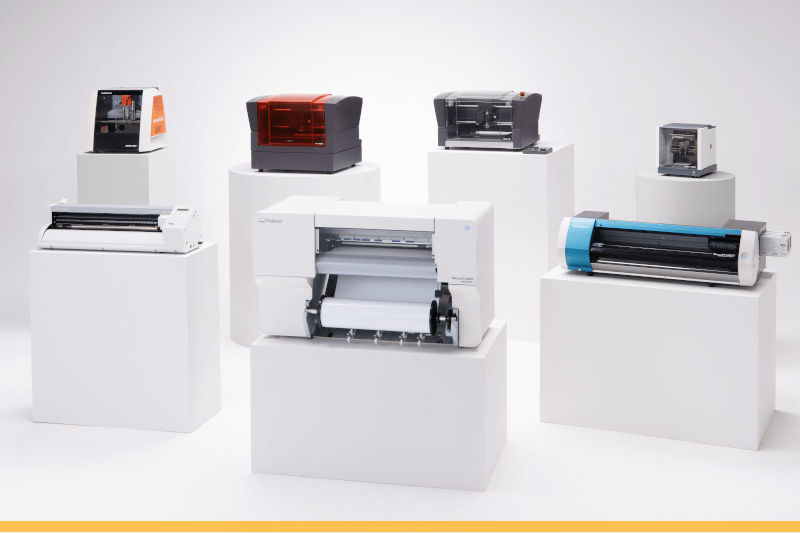 Versatile
VersaSTUDIO products are extremely versatile. Whether you're a small business, creator or educator, every VersaSTUDIO allows for various applications on a wide variety of materials, ranging from product decoration and prototyping, to signage, apparel, decals and more.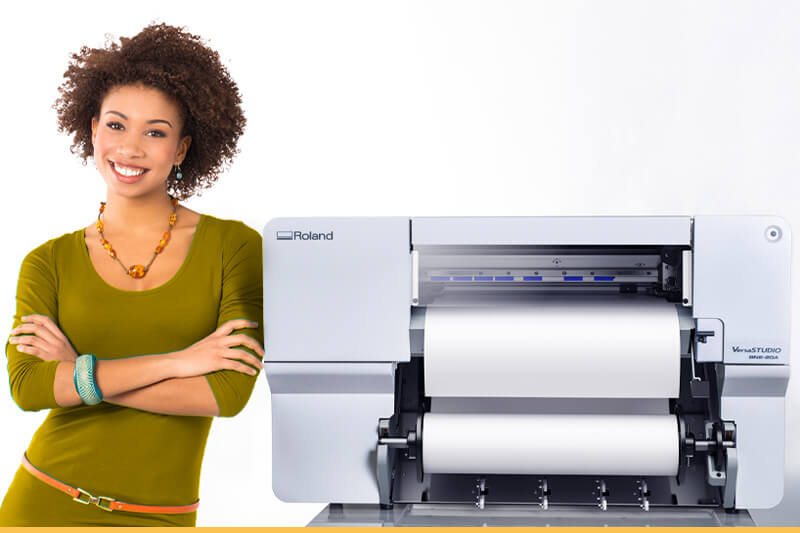 Affordable
VersaSTUDIO desktop devices are designed to provide not only outstanding performance but also exceptional value. Each machine is affordably priced to suit the limited budgets of start-ups and smaller businesses.
Your Guide to Getting Started in
Digital Fabrication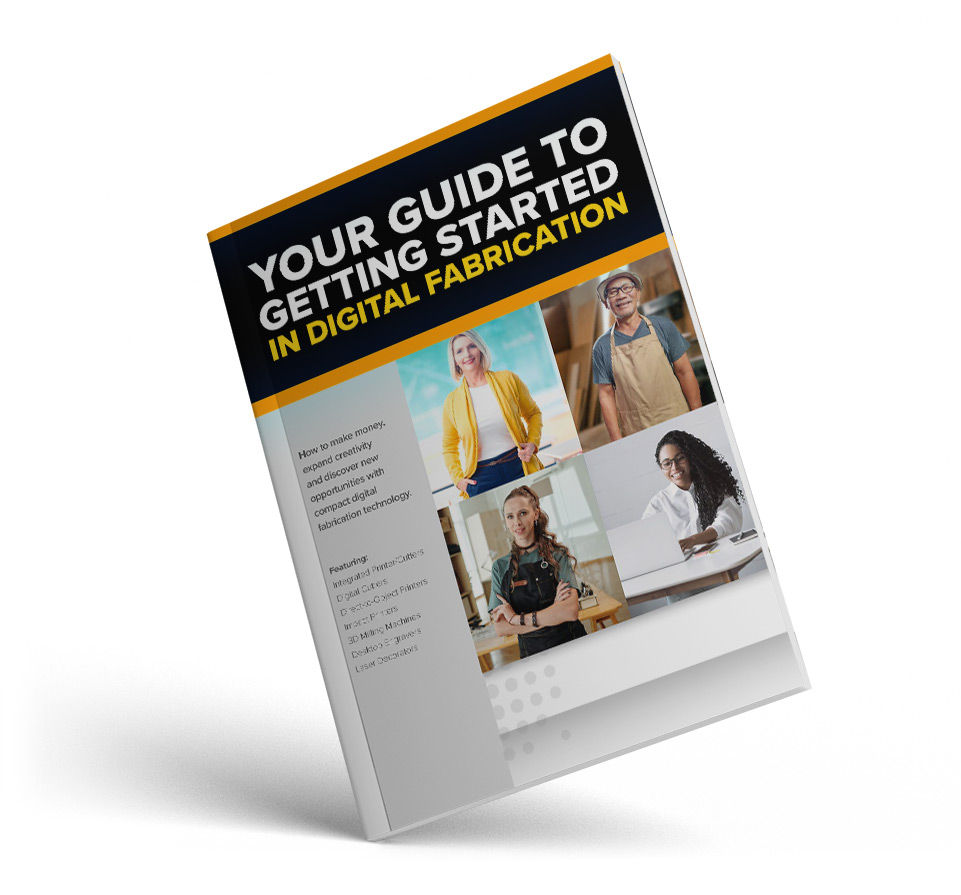 Discover who's using desktop devices, how custom products are being created and sold, and read advice from our experts on generating income with desktop solutions.