Roland DG Products for Sportswear and Workwear
Whether you are currently using analogue methods to produce sportswear, workwear and other textile applications or you are considering a move into apparel graphics, Roland DG's flexible, cost efficient and high quality digital technology makes it easier and more rewarding than ever to get into digital apparel graphics production.
Roland DG Apparel Graphics Technologies
With Roland DG eco-solvent printers, cutters and integrated print & cut devices, you can create corporate-branded garments such as shirts, jackets and hats, plus all kinds of sportswear with heat applied digital cut graphics, including flock, reflective, neon, glitter and twill in minutes.
Operate with low fixed costs
Whether you're printing a single football shirt or 500 linear yards of fabric, with Roland DG digital graphics technology, the set up is the same every time – fast and efficient. So you can predict your time and costs easily, and print everything from high-volume to short runs or one-offs effectively.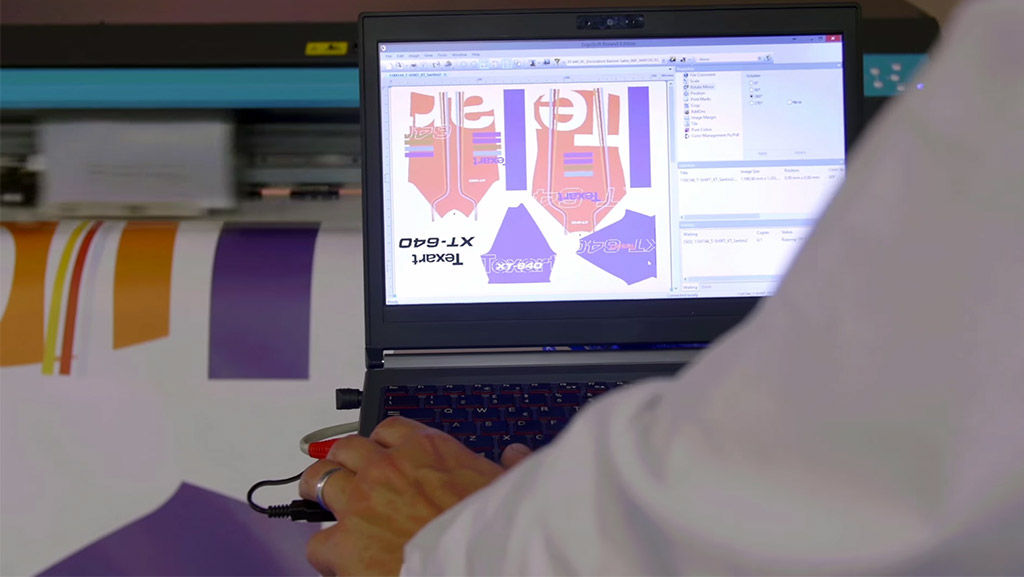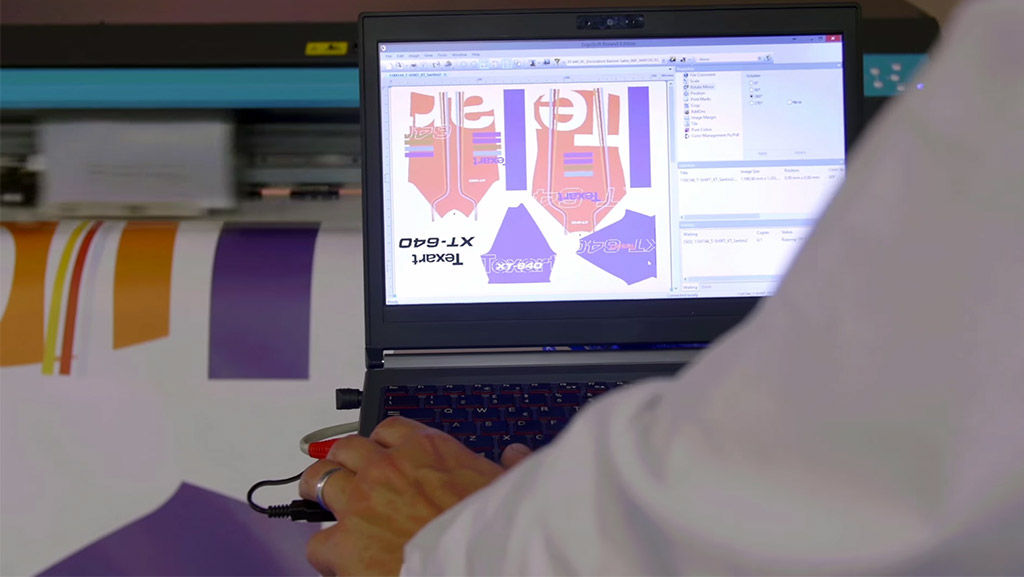 Maximize your flexibility
Powerful integrated RIP software included with every Roland DG device enables you to print completely different designs within the same print run. Or you can apply the same design to a whole range of different applications.
Create durable, colorful graphics
With Roland DG digital printers, you can produce vibrant graphics that are machine washable on a wide range of compatible materials and performance fabrics. From photographic images, to color matched logos and intricate text and details, the possibilities are virtually endless.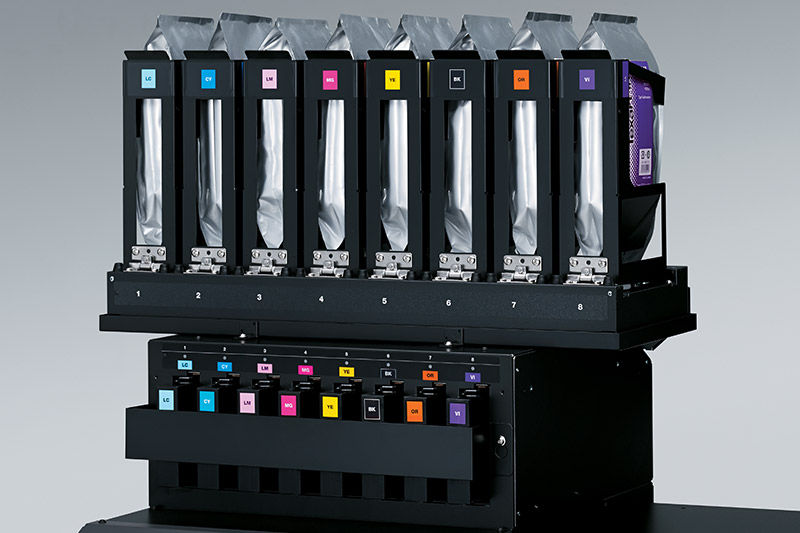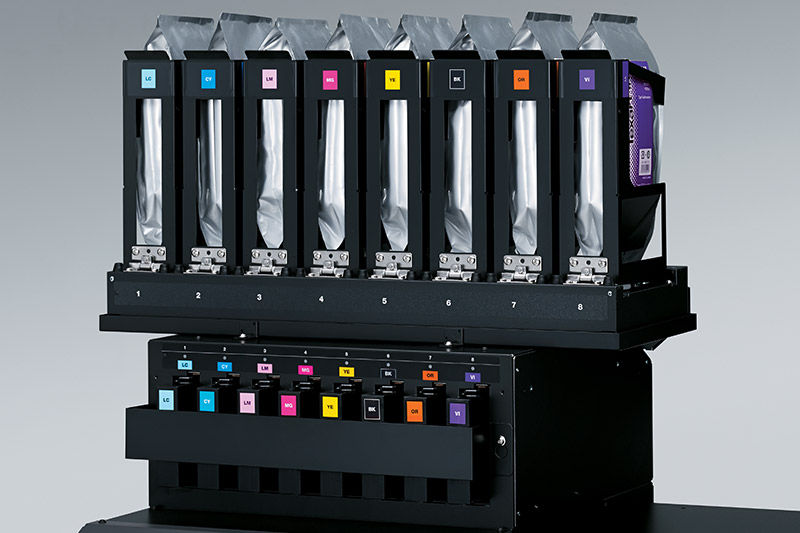 Work with Clean Technology
Eliminating the need to refill ink bottles or decant into containers, Roland DG inks are supplied in airtight cartridges and pouches to provide clean, easy and safe printing.
A Full Sublimation Solution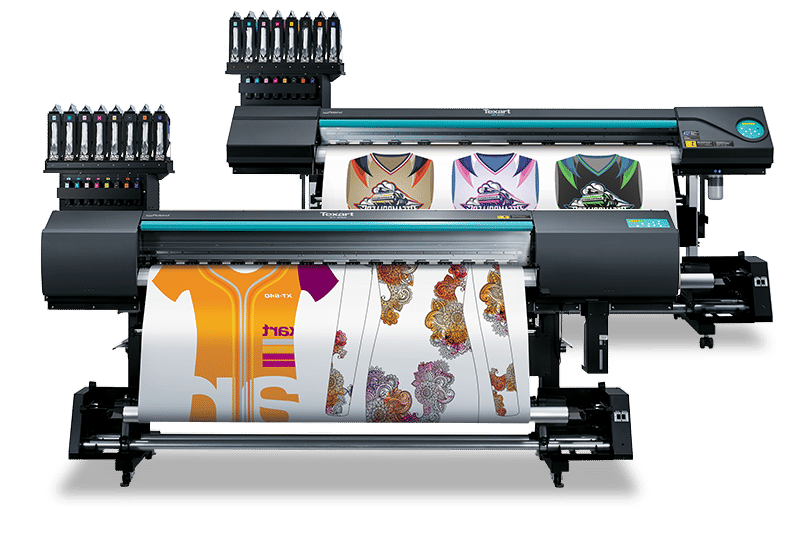 With Roland DG's Texart dye sublimation printers and accessories, you can deliver durable, vivid color graphics on a whole range of fabrics for sportswear, workwear and promotional apparel.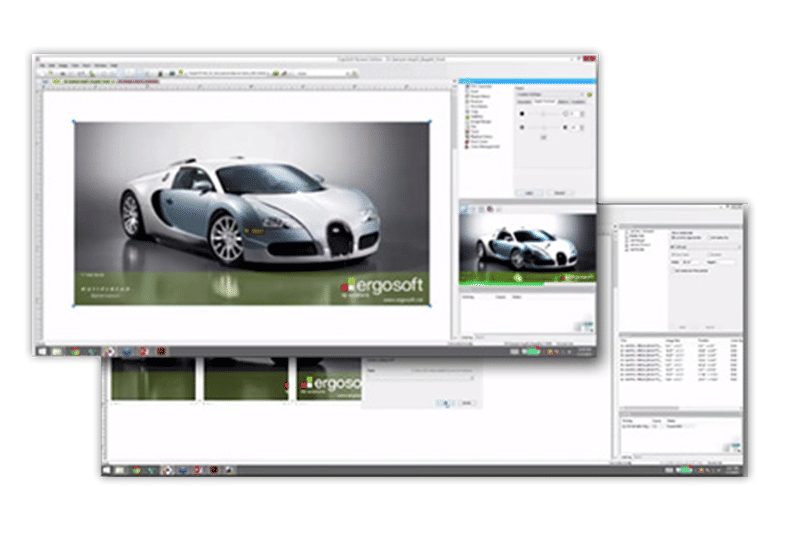 Texart printers are powered by ErgoSoft Roland DG Edition RIP software, designed specifically for the production of dye-sublimation graphics on Texart printers.
Learn more about
ErgoSoft Roland DG Edition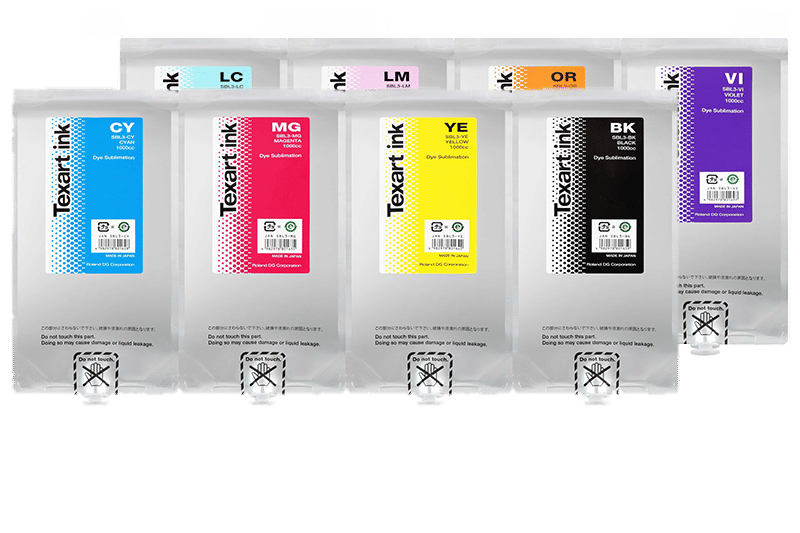 Texart ink is available in 8 colors, including Orange and Violet, to deliver an incredibly wide color gamut. The combination of Texart ink and Texart printers is OEKO-TEX® certified, Class 1, making it safe for all textile applications, even for children and babies.