PRINTING ON METAL
Roland DG provides
numerous machine options
for putting your custom designs onto metal or creating high-value personalized products. Roland DG machine solutions include direct printing with UV flatbed technology, photo-impact
printing on metal
giftware and equipment, dye-sublimating onto ChromaLuxe metal, and vinyl wrap production with
inkjet printers
.
Direct Printing on Metal Items
Direct print on metal signs and giftware items with Roland DG VersaUV flatbed printer technology. Available in a number of sizes to suit small-scale customization, as well as large-format custom graphics production, Roland DG has a printing on metal solution to suit every user-need. VersaUV devices include ECO-UV ink technology with stylish texture and embossed effects, and an optional RotaPrint attachment for directly printing onto metal bottles and cylindrical metal objects.
Photo Impact Printing on Metal
Photo-impact printing on metal with the Roland DG MPX-95 is an affordable and effortlessly easy way to personalize titanium, platinum, silver, copper and gold objects. Users can imprint photographic imagery and logo branding to giftware items or add barcode data to metal equipment that requires UDI compliance.
Vinyl Wrap Metal Objects, Vehicles and More
Vinyl wrapping is one of the most effective ways to add large format graphics to metal. It's an essential method of graphics application if you need to add graphics to vehicles, fixed metal surfaces, large metal signs and surfaces that cover a wide area, and other expansive applications. When choosing a machine to print on vinyl, a wide range of reliably efficient Roland DG inkjet printers and printer/cutters offer the highest quality print results.
Print Directly onto
Metal with Roland DG VersaUV Flatbeds
Roland DG supplies a range of desktop, benchtop and large-scale UV flatbed printers that can directly print on metal surfaces. With the addition of Gloss inks, users can add unique textures and patterns, and raised text effects.
See VersaUV Flatbed Printers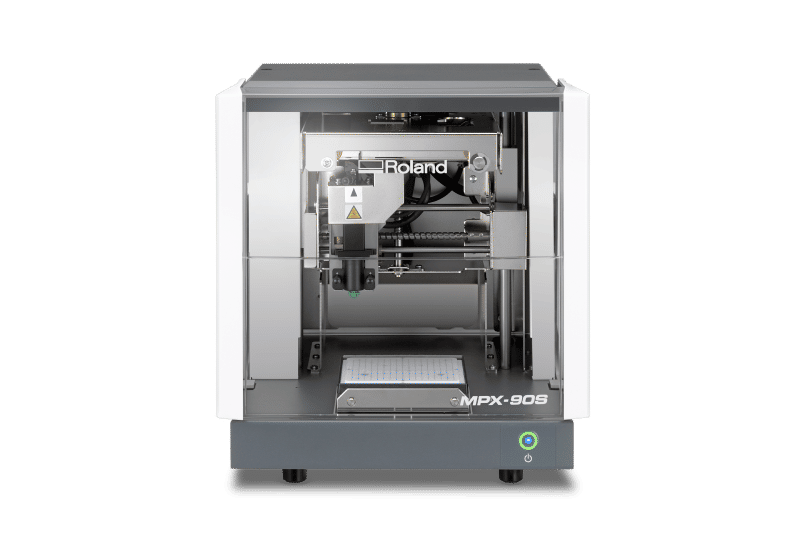 Print Directly onto
Metal with Roland DGA Photo Impact Printer
Make gift personalization and direct part marking of equipment a clean, quiet and hassle-free experience. Affordable and easy, the MPX-90S provides stunning results on titanium, platinum, silver, copper and gold.
See MPX-90S Photo Impact Printer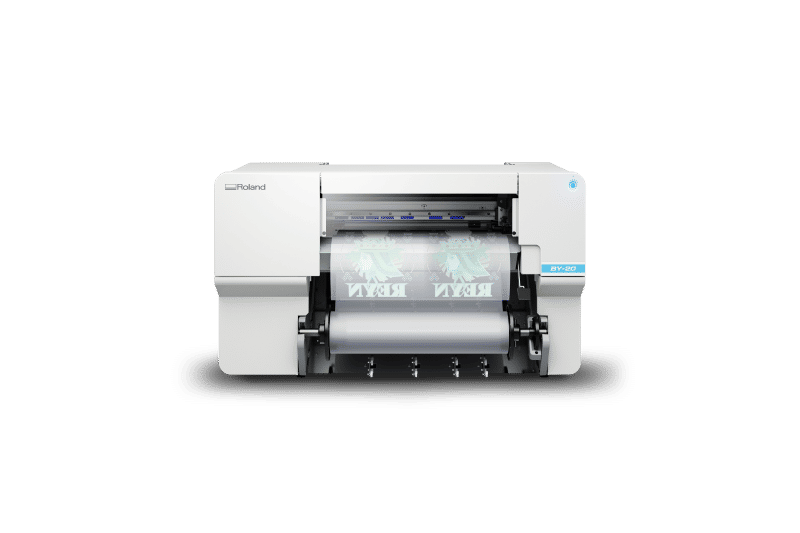 Create Graphics
for ChromaLuxe with Texart Printers
Available in 64-inch models, Roland DG Texart dye-sublimation devices offer simply brilliant heat-transfer printing onto metal ChromaLuxe panels.
See Texart Dye-Sublimation Printers
Produce Vinyl Graphics
with Roland DG Inkjets
Users can wrap metal applications with a huge range of Roland DG inkjets that include TrueVIS series printer/cutters that bring your prints to life with stunning color quality.
See Roland DG Inkjet Printers
TO RECEIVE A FREE VERSAUV LEF ROI GUIDE, COMPLETE THE FORM BELOW AND CLICK SUBMIT.