Roland DG VersaWorks offers a variety of helpful color matching settings, such as Prepress US, Max Impact and Sign & Display. These specialized settings allow users to quickly select the option that is most suited to the application at hand. The software also allows you to see a side-by-side comparison, which provides a visual benchmark for determining which setting to choose for the specific assignment.
Follow these simple steps to test the settings and determine which one will work best with your media and print mode:
A. Drag the same file into VersaWorks multiple times (one file for each color match setting you want to test)
B. Nest the jobs and arrange them to be side by side.
C. Click on the nested job to allow the job settings window to open
Highlight the first job and select a Color Management Preset from the scroll down.
Highlight the second job and select a different Color Management Preset from the scroll down. (continue steps for additional jobs)
Click the "Quality Settings" and "Color Management" boxes under the Mark folder to print out the different settings for each nested file. Then RIP and print the job.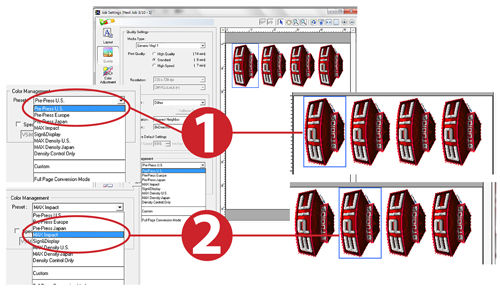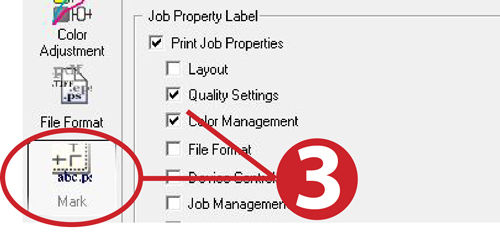 Upon completing these steps, you'll have a side-by-side comparison of Color Management Presets to review yourself and/or present to your client.
For another helpful tip on color management, click here.