Here's a great tip for anyone looking to market their metallic printing capabilities. Start with your customer's logo.
It's easy to create a metallic logo as a print sample, and it really shows off the enormous impact metallic can have on a graphic. All you need to do is replace a logo's spot color with a metallic color from one of the many libraries found in VersaWorks®. The results will speak for themselves.
First, access the spot color replacement feature within VersaWorks®. From there, it takes just a few clicks to change a CMYK spot color into a shimmering metallic hue.
Just follow these simple steps:
1. From your job settings box, make sure you have "Convert Spot Color" checked.
2. Click on the Details button.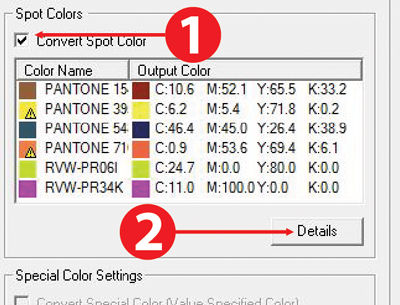 3. Highlight the spot color you would like to replace with the MT spot color.
4. Click the Select button to pull up the spot color libraries.
5. Choose "Roland DG Metallic Color System Library" from the drop down menu.
6. Select the RVW metallic color you want and hit the OK button.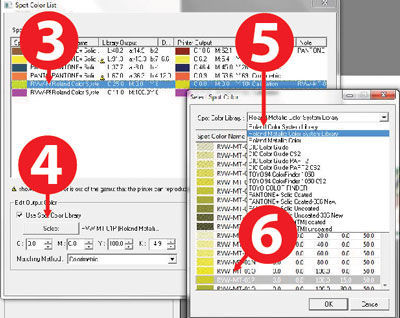 It's that easy! Show the logos side by side and watch the reaction of your customer. We have found that, given the choice, they select metallic every time!