By Will Seith, Product Manager for 3D Milling and Printing Devices
We love to see our technology being used in educational settings. So, it was especially exciting to visit the Art Center College of Design in Pasadena to see how the next generation of industry leaders are being trained using Roland DG technology.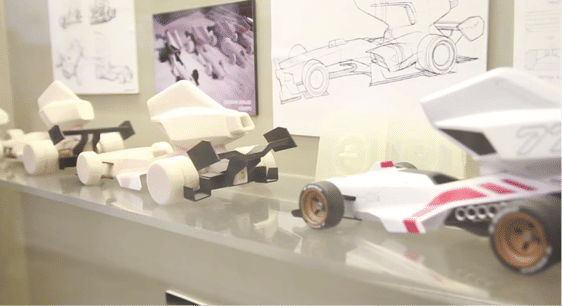 Example of innovative design prototypes created using Roland DG milling technology
Being on site to help film our recent video, it was clear that Art Center is a truly special place, designed to inspire and equip students to create amazing work. Set back in a tranquil valley, surrounded by nature, the Art Center College was a hive of furious design activity as students prepared their entertainment design, industrial design, automotive design projects and more, for finals week.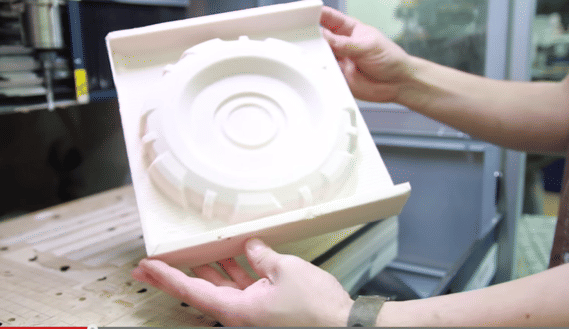 One student's automotive wheel prototype in process, milled on a Roland DG MDX
Amid all of this activity was David Cawley, Director of Model Shops and 3D Labs. Graciously, he took time out of his busy schedule to allow us to film him explaining how students use machines like the MDX-40A and other Roland DG devices to develop practical and scaled-down prototypes. You can watch the finished video here:
David Cawley talks to Roland DG about the importance of our MDX-40A in producing realistic prototypes
For more information on Roland DG's complete product lineup, including our advanced MDX Series, visit our 3D printer and milling machines page where you can see all our products for commercial applications and STEM/STEAM education solutions.
To learn about the Art Center College of Design, visit www.artcenter.edu.
Will Seith is Product Manager for 3D Milling and Printing Technology at Roland DGA. He is an expert in 3D software applications, models, prototypes and production.