As senior graphic designer at Roland DGA, one of my personal highlights each year is creating print samples to show-off the capabilities of our machines. We start these design and print projects by creating a pseudo print brand to showcase our specialty inks and features such as print/cut. Like everything at Roland DGA, this is a team effort and with the help of amazing freelance illustrators like Joe Diaz, these projects are always some of our most eye-catching and impressive.
The Design Stage
In this particular project, our goal was to design graphics for our booth to be themed as a winery. The project was to create wine labels and branded products for an upcoming tradeshow. We decided to print these on our LEC-330 UV Printer/Cutter and the LEF-20 Benchtop UV Flatbed which allowed us to utilize a variety of effects with white and clear UV inks. The initial designs by Joe Diaz were very colorful and typographic – with many of the designs getting unique type treatments to give them an authentic look.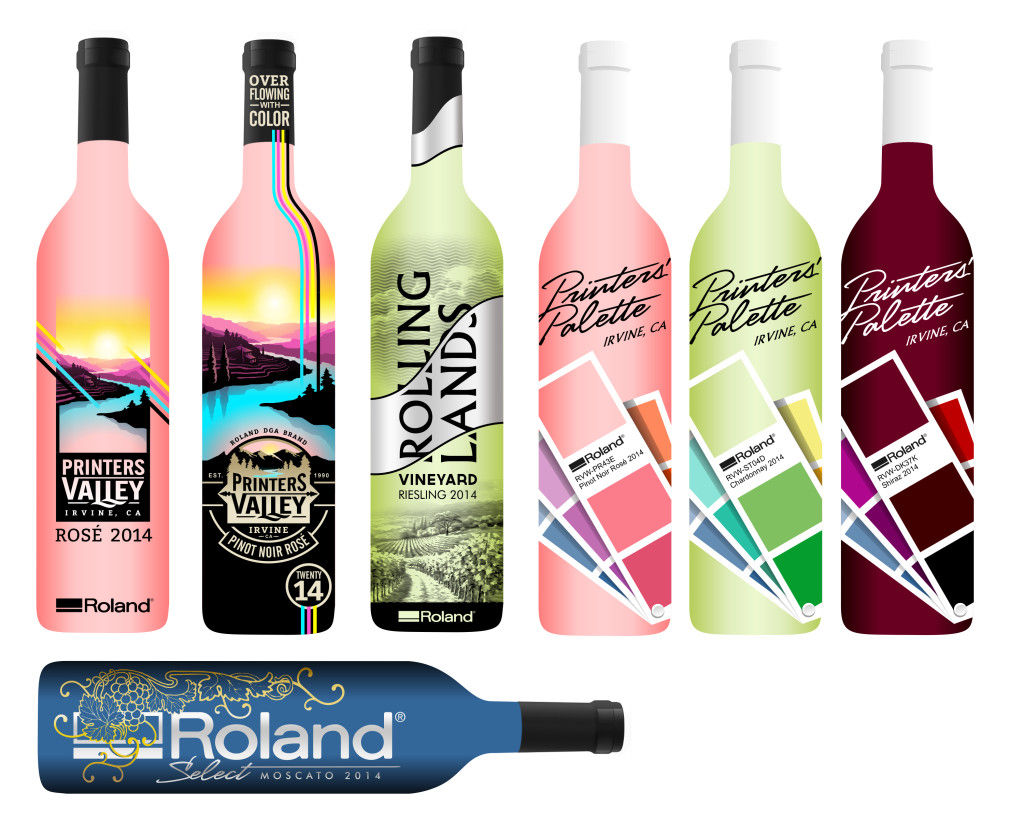 The first round of brand ideas that included, Printers Valley, Rolling Lands, and Painted Pallette
After reviewing these initial designs, we chose the brand idea that most effectively represented the CMYK colors that are so important to Roland DG and our print devices – illustrating the richness of our company and products.

Like many of our design projects, it takes a few rounds of comps to achieve something that we're all happy with. After the second round was completed, there were few tweaks needed to bring the design to a satisfactory conclusion, ready for production.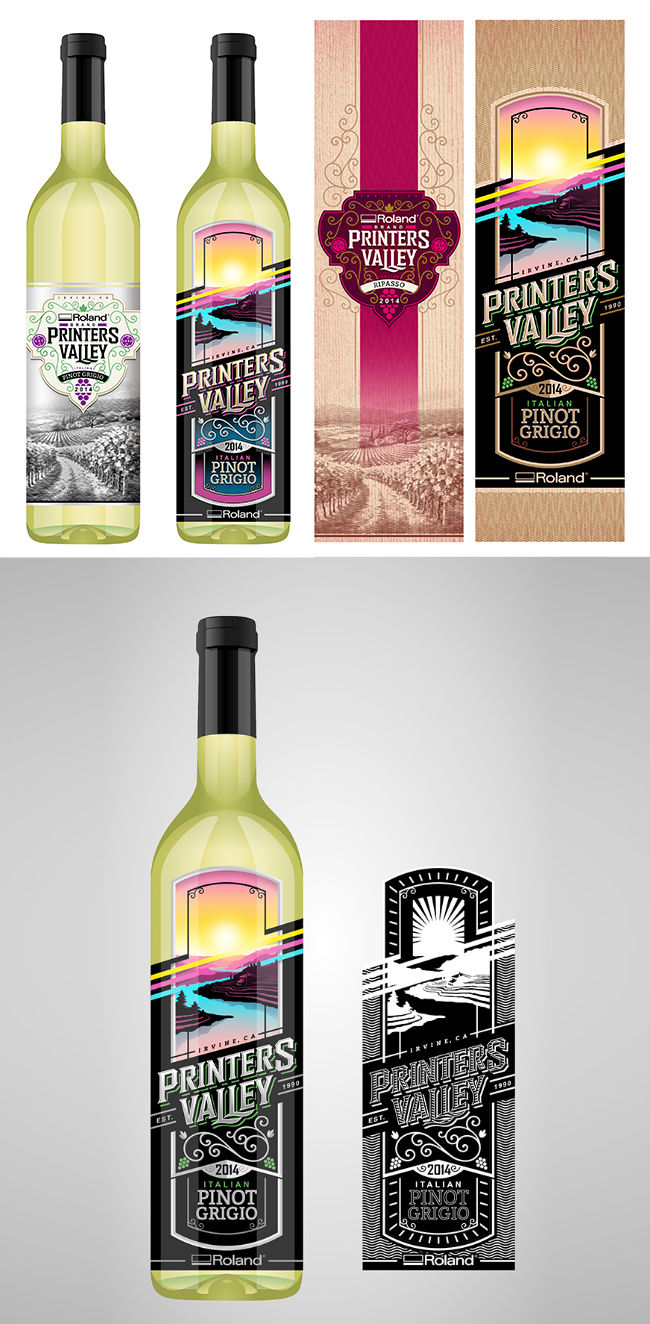 A selection of completed comp designs, including the UV print file we used to create our embossed label effect
Unique Effects
One of the most successful aspects of this project were the wooden printed elements, such as the wine box and other products that we printed on the LEF-20 UV Flatbed Printer. Because the LEF is a benchtop flatbed printer which can print directly on 3D items, the final designs showed customers the unique textures and finishes that add style and originality to printed products.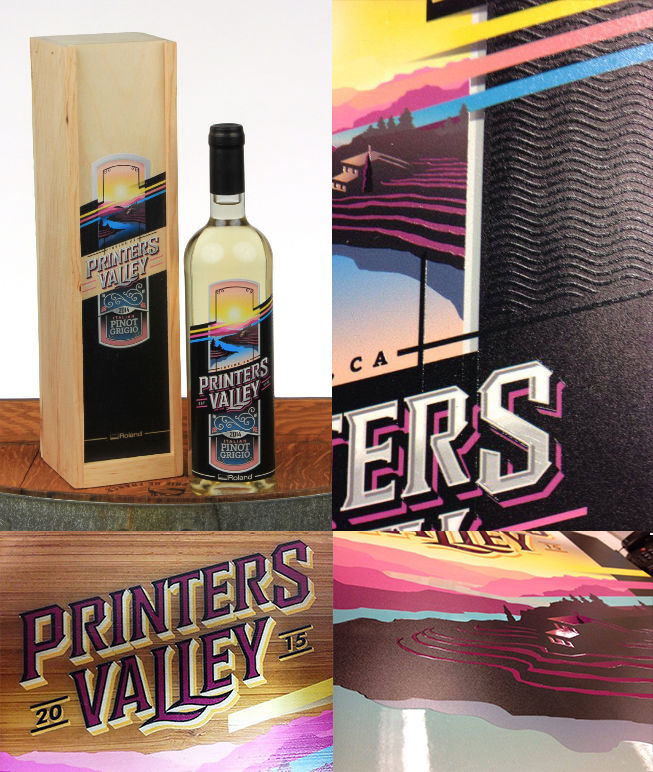 A close look at the cool design, typography and textures we added to labels and wood products
The final products reflected great design and the awesome capabilities of our LEC-330 and the LEF-20 devices that allowed us to produce a diversity of products. This illustrates how companies can add their brand and graphics to all kinds of merchandise with stand-out results.
The final products with the Printers Valley brand were a real hit at the tradeshow
To create your own labels and products with unique print finishes on wood and other materials, check out our LEF-20 Benchtop UV Flatbed Printer and LEC-330 UV Printer/Cutter devices.
Joe Diaz created the fabulous typography and design for this project. Hear him discuss his design work and talk about his own personal Keys to Success When Offering Design Services, at Roland DG imagiNATION 2016 on April 20 at the Orange County Convention Center in Orlando, Florida (Co-Located with ISA's Sign Expo.)