Flexible Print Production Expands Reach for MM & Co Print Shop
MM and Co Print Shop | Philadelphia, Pennsylvania
Amber Bowie has always had an entrepreneurial spirit. While she was in college, she made and sold her own line of jewelry. So, when her youngest daughter, Mackenzie, was born with a congenital heart defect, Bowie decided to start a business that would allow her to stay home with her girls. In 2015, she launched Mackenzie Madison of Philadelphia (MMofPhilly.com), offering handcrafted children's clothing and specializing in Mommy & Me outfits. During Covid, she added MM & Co Print Shop – an offshoot business selling custom and personalized T-shirts and stickers online and through boutiques.

We talked with Amber about being a "mompreneur," the benefits of adding print production capability, her popular online videos, and new directions she's considering for her businesses.

You were already a successful business owner - what made you decide to add print production?
Amber Bowie: MM & Co Print Shop is a natural extension of my children's clothing boutique, Mackenzie Madison of Philadelphia. Being a "mompreneur" while at home with my girls allows me to brainstorm the type of business I want to start and then dive right in! MM & Co. Print Shop came about in 2020 during Covid. I shared my T-shirts and decal creations on TikTok, and they were well received.
What products do you sell through MM & Co Print Shop?
We offer logos, decals, cup wraps, stickers, pattern vinyl, and HTV transfers. One of our top sellers, and a favorite to make, is our kids' Black historians T-shirt, offered through our children's clothing brand, MMofPhilly.com.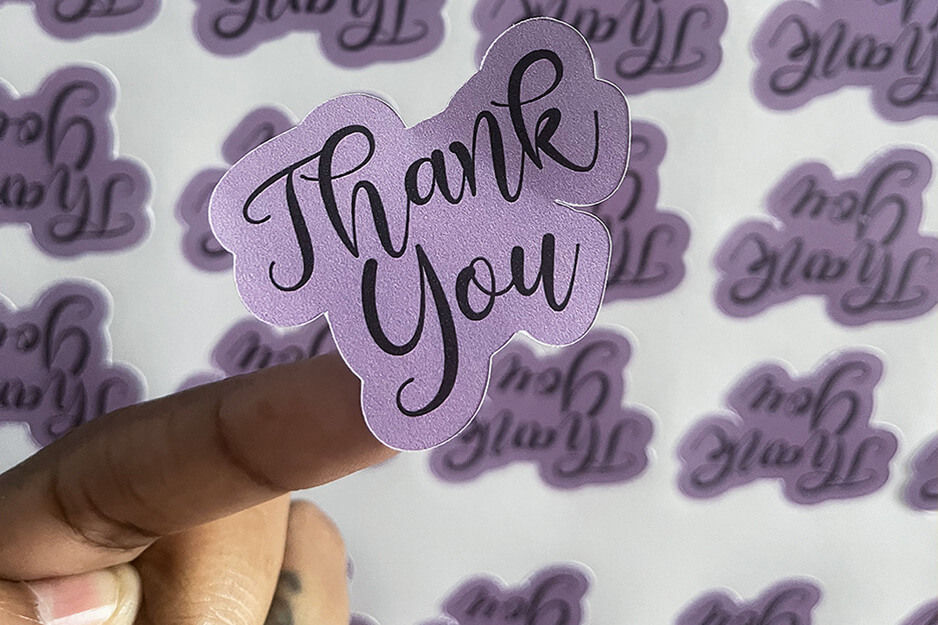 Where are your products sold?
Our products are sold mostly online, through our website and Etsy shop. We also sell wholesale to boutiques throughout the U.S. and Canada. In addition, we attend a few craft shows throughout the year here in Philadelphia.
"The BN-20 has been a game changer!"

How do you handle peak production times?
My husband and I are able to manage our business most of the year, however we do have two part-time employees who come on during our busier seasons. We're very busy in the spring for Mother's Day and Father's Day, and there's plenty of demand, of course, during the holiday season!

We enjoy the flexibility of being able to work from home and homeschool our girls. Our basement is our "headquarters" which holds our machines, heat presses, and inventory.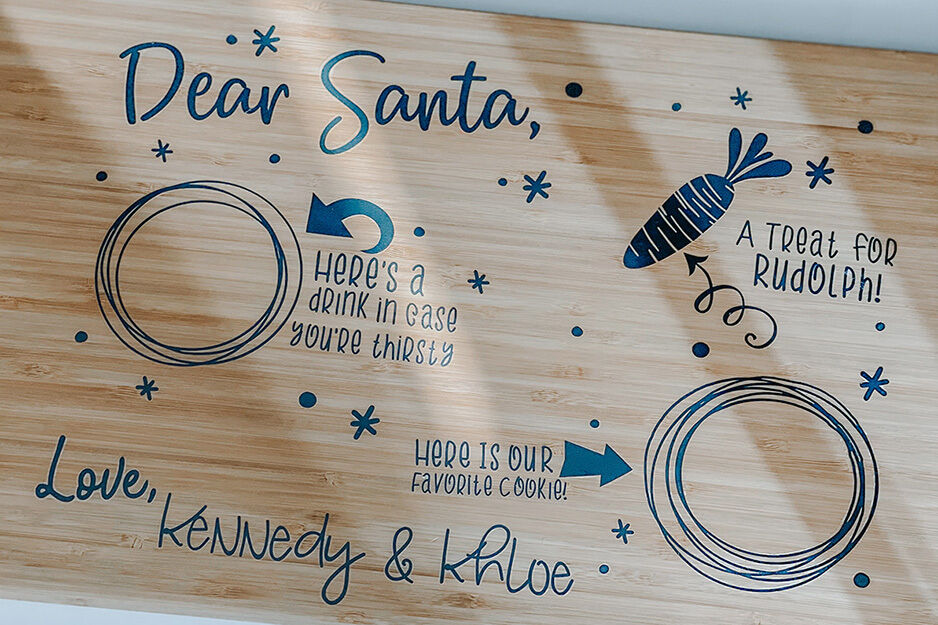 Which of your products are most popular right now? Any particular design trends you are seeing?
Spooky season is hitting us very early this year! We're selling lots of fall and Halloween themed tees. Heading into fall, the trends I'm seeing are very nostalgic – a lot of '90s looks and preppy looks –all of the things that speak to my millennial heart.

How did you choose your print production equipment?
While researching printer options, I looked into sublimation printers as well as Roland DG's VersaStudio BN-20 eco-solvent printer/cutter. I loved that the BN-20 could print on any color of 100 percent cotton. As an owner of a kid's clothing boutique and as a mom, I look for comfort and quality when buying clothing for my children. I wanted to be sure I offered the same in my store.

We visited a Roland dealer in our area and saw a demonstration of the BN-20. Up to that point I had worked with HTV and a craft cutting machine. I instantly fell in love with the full-color graphics the BN-20 produced. The most crucial factors for us were being able to print on cotton shirts of any color and the outstanding print quality.

How easy is it to use?
The BN-20 has been a game changer! There was a bit of a learning curve when it came to preparing the artwork for the VersaWorks RIP software and getting familiar with a new machine, but it has been fairly easy to learn and maintain, and the print quality has been great.

You have used blogs and videos to share your production tips. How have they been received?
I love sharing. When I started MM & Co Print Shop, I received a lot of questions about the BN-20 and how I was using it to make my T-shirts. Back then, there wasn't a huge community, so it has been great to see it all grow so quickly!

I've been told that my blogs and videos are very helpful for new owners. I am sure I have turned many of my followers into BN-20 owners! My videos that share workflow tips seem to do the best, like this one on how to apply masking tape.

What do you think sets your business apart from your competition?
The marketplace is very crowded. I think what sets MMofPhilly.com and MMandCoPrintShop.com apart is our values and beliefs. MMofPhilly.com is all about celebrating motherhood, which is an important time in a lot of women's lives. Motherhood can be exhausting and challenging, but it is also fun and exciting! MMandCoPrintShop.com has been such an exciting venture for me. In addition to the business' success, I truly enjoy connecting with other crafters and (mostly mom owned) small business owners. I believe our products and customer service are the reason our customers keep coming back.

Are you looking to expand any particular areas of your business?
Yes! We are planning to expand the range of designs we produce on our BN-20 printer/cutter and possibly add DTG capability as well. You can check out our designs at www.mmandcoprintshop.com and www.mmofphilly.com