Roland Devices to be Featured in New Window Warriors TV Series
Roland Joins Major Retailers for New Skill-Based Competition Series Combining Art and Commerce as Top Retail Window Designers Compete for $100,000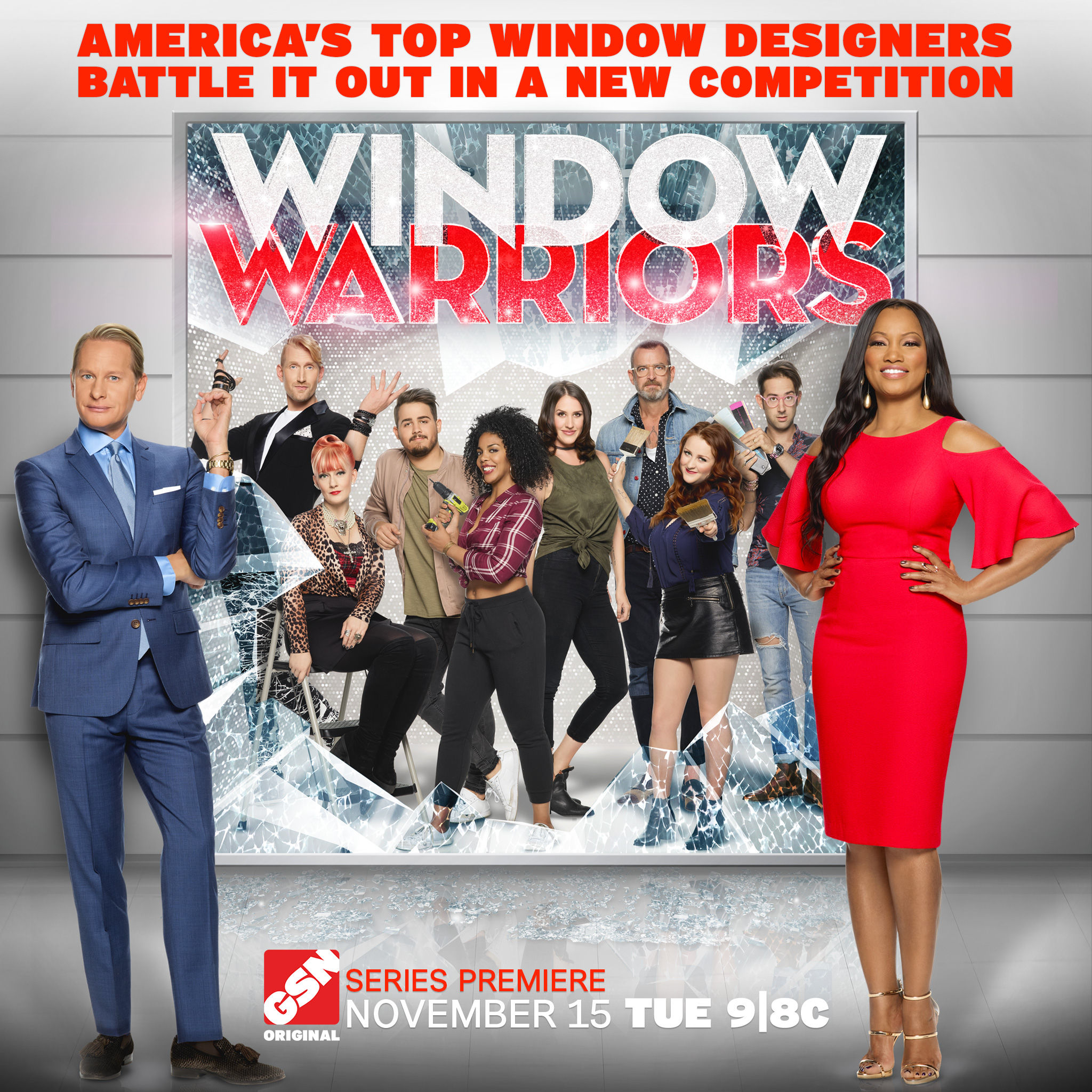 Irvine, Calif., Nov. 10, 2016 – Roland DGA Corporation, a leading provider of wide-format digital printers and other advanced digital devices has signed on as a promotional partner on "Window Warriors," a new skill-based competition series premiering on the GSN on Tuesday, November 15 at 9 pm ET/PT (8 pm Central). Roland devices play an important role in the series, with the company's innovative printers and vinyl cutters serving as key creative tools for the show's window designers vying for the $100,000 grand prize.
Hosted by actress Garcelle Beauvais ("Hollywood Today Live," "Spider-Man: Homecoming"), GSN's "Window Warriors" lifts the curtain on the intensely competitive and theatrical world of visual merchandising. The new series brings together art and commerce, as the country's most talented window designers are challenged to design and create jaw-dropping displays each week. In each episode, the contestants are given a new theme that correlates with one of the promotional partners, with one person sent home each week until the final top designer remains. Along with the $100,000 cash prize, the winner will receive the opportunity to design a holiday display for a major retailer in New York City and will be featured in design:retail magazine.
Roland devices to be used by contestants throughout the course of the series include the company's SOLJET® Pro 4 XR-640 wide-format printer/cutter, VersaUV ® LEJ-640 hybrid wide-format printer, and CAMM-1 GS-24 vinyl cutter.
"We're thrilled the producers chose Roland equipment for GSN's 'Window Warriors," said Andrew Oransky, president of Irvine, California based Roland DGA. "These innovative devices will help the competitors make the most of their creative talents and produce impactful graphics on a variety of materials for their window displays. They'll also be able to incorporate Gloss and White inks to produce stunning dimensional and textural effects that really pop."
"Window Warriors" comes from Michael Levitt Productions, the team behind GSN's most watched original series ever – "Skin Wars." Executive producers include Michael Levitt ("Skin Wars," "Kathy Griffin: My Life on the D-List," "Billboard Music Awards"), Jill Goularte, and Liz Cook. Award-winning visual merchandising icon Paul Olszewski is consulting producer, and Douglas Little, a master in the world of visual merchandising, serves as a judge and creative consultant for the show.
For more information and photos related to "Window Warriors," visit http://corp.gsn.com. To learn more about Roland DGA Corporation, or the complete Roland product lineup, visit www.rolanddga.com.
About Roland DGA
Roland DGA Corporation serves North and South America as the marketing, sales and distribution arm for Roland DG Corporation. Founded in 1981 and listed on the Tokyo Stock Exchange, Roland DG of Hamamatsu, Japan is a worldwide leader in wide-format inkjet printers for the sign, apparel, textile, packaging and vehicle graphics markets; engravers for awards, personalization and ADA signage; photo impact printers for direct part marking; and 3D printers and CNC milling machines for rapid prototyping, part manufacturing and the medical and dental CAD/CAM industries.