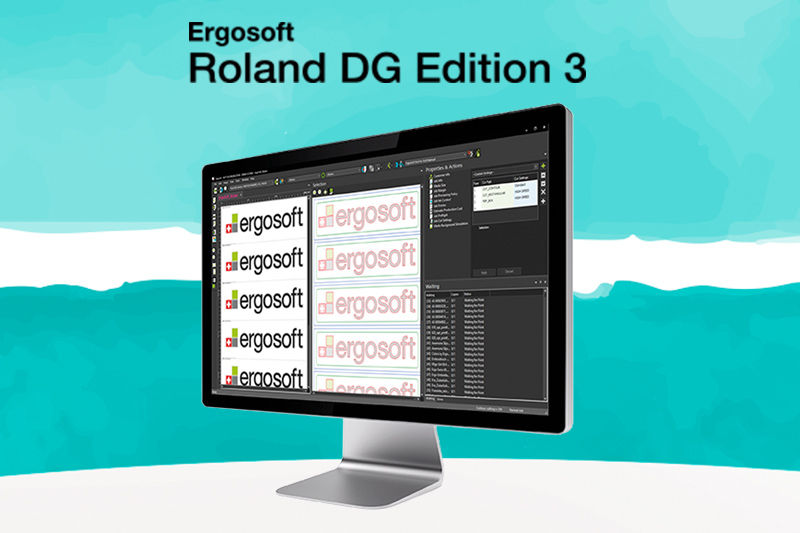 POWERFUL AND INTUITIVE RIP SOFTWARE
Ergosoft Roland DG Edition 3Dye-Sublimation RIP Software

FAQ's
Presale Questions?
Chat is currently unavailable at this time. Please try again during our normal business hours, 7:00 AM - 5:00 PM PST.
Already Own a Roland?
Expand All
|
Collapse All
Will I notice any changes when I open up ErgoSoft Roland DG Edition 3? 
Yes, you will immediately notice the new ControlCenter instead of the standard JobComposer when you open the RIP software. This new ControlCenter allows you to choose what you want to do. You have the option of selecting the JobComposer, Queues, QueueManager (new feature), or HotFolder.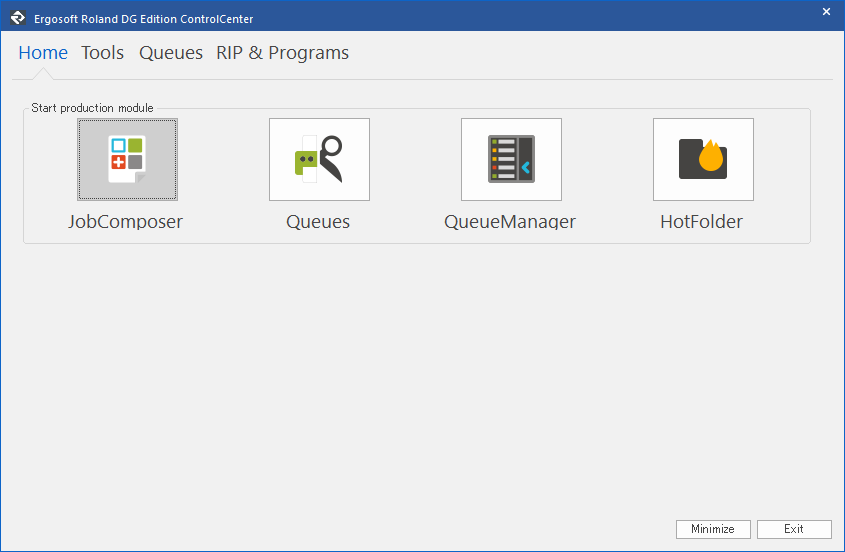 I don't want to upgrade to the latest edition. Why can't I still use my current version? 
You may still use your old version, but ErgoSoft Roland Edition 1 is no longer supported. There are no updates or patches for that RIP. ErgoSoft Roland Edition 2 is still supported, but no further updates will be available for this version. If your computer has enough RAM, you can install ErgoSoft Roland DG Edition 3 and use the old version as you transition to the new version. However, it is not recommended to do this for the long term. It's best to uninstall the old and just use the new.
I have custom print environments (color profiles) created. Will these work with the new version? 
Yes, they will. Print environments created in ErgoSoft Roland Edition may need to be adjusted, since they were created in an older version of the PDF engine. ErgoSoft Roland Edition 2 and ErgoSoft Roland DG Edition 3 run off the same Aurelon PDF engine.
I have multiple licenses merged onto my current dongle. Can I still upgrade for free? 
Yes. When you merged your licenses, they became one "main" license with multiple print clients to support your multiple printers. When you upgrade to ErgoSoft Roland DG Edition 3, your license and print clients will be updated. Just do so before the deadline of September 30, 2020.
If I buy multiple Texart printers and want to merge licenses in Roland DG Edition 3, can I still do this? 
Yes. However,
please note the following change:
You will need to contact ErgoSoft Americas directly at 603-882-0248 or
es.info@ergosoftamericas.com
. Please note that there will be a charge.