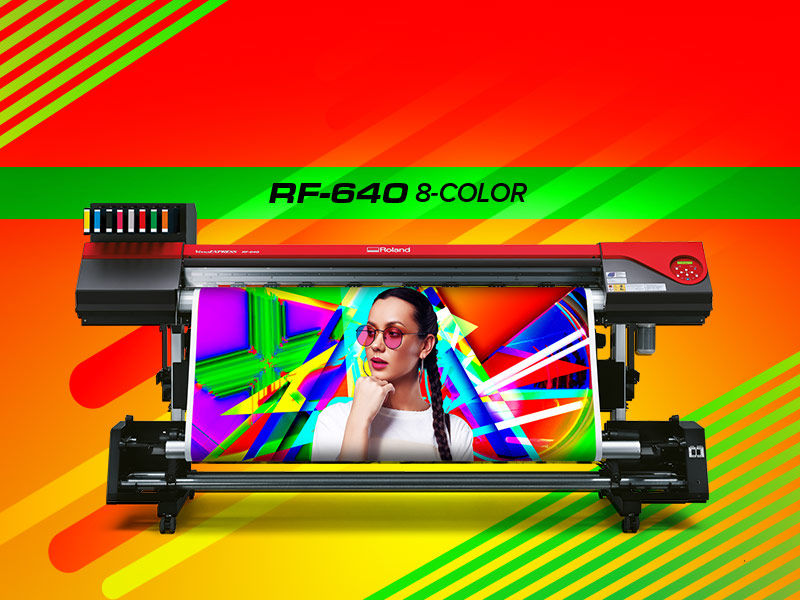 YOU'VE NEVER EXPERIENCED
COLOR QUITE LIKE THIS
VersaEXPRESS RF-640 8-Color Large-Format Inkjet Printer
With exceptional print resolution and color complexity, the new RF-640 8-Color offers a whole new world of color reproduction and print quality.
The widest color gamut in its class (Cyan, Magenta, Yellow, Black, Light Black, Red, Green, Orange)
Reproduce specific brand colors with 8-color ink options
Brilliant photorealistic imaging at up to 1440 x720 dpi
Presale Questions?
Chat is currently unavailable at this time. Please try again during our normal business hours, 7:00 AM - 5:00 PM PST.
Already Own a Roland?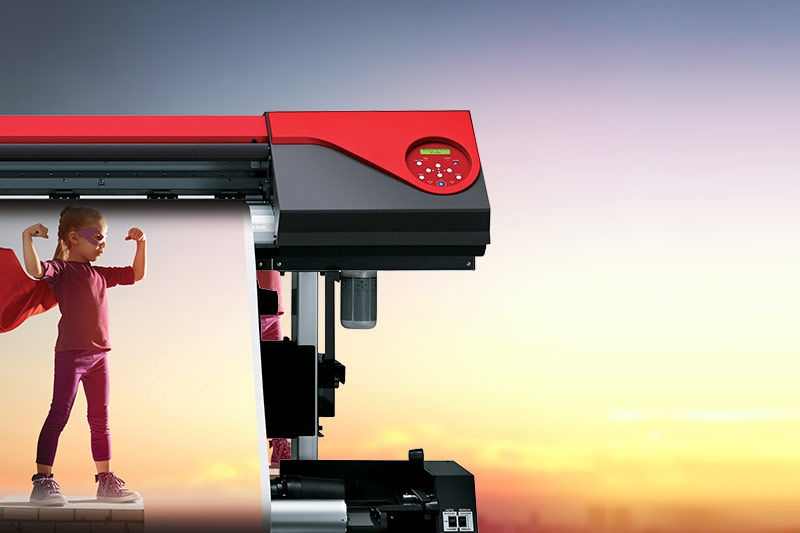 Unmatched Photo-Brilliant Results
Roland DG Intelligent Pass Control precisely places dots between passes and uses variable dot control to produce ink droplets of up to seven different sizes. The resulting high-resolution images combine with 8-color printing for unmatched photographic reproduction.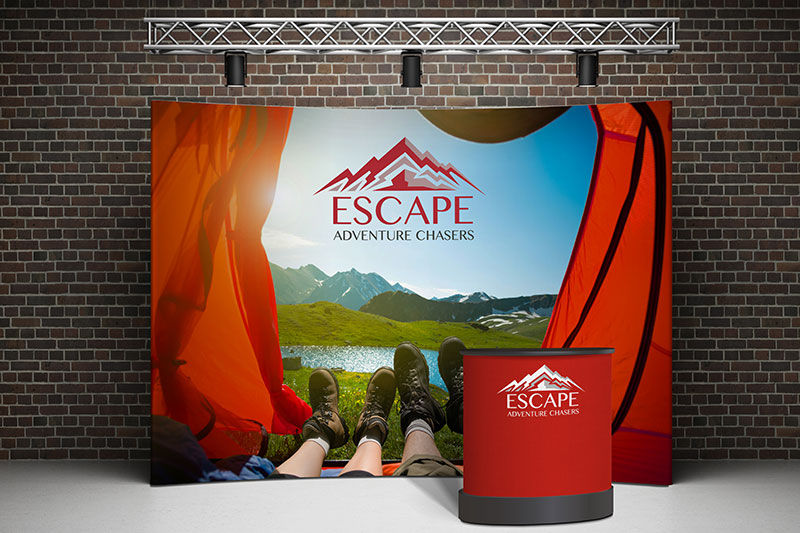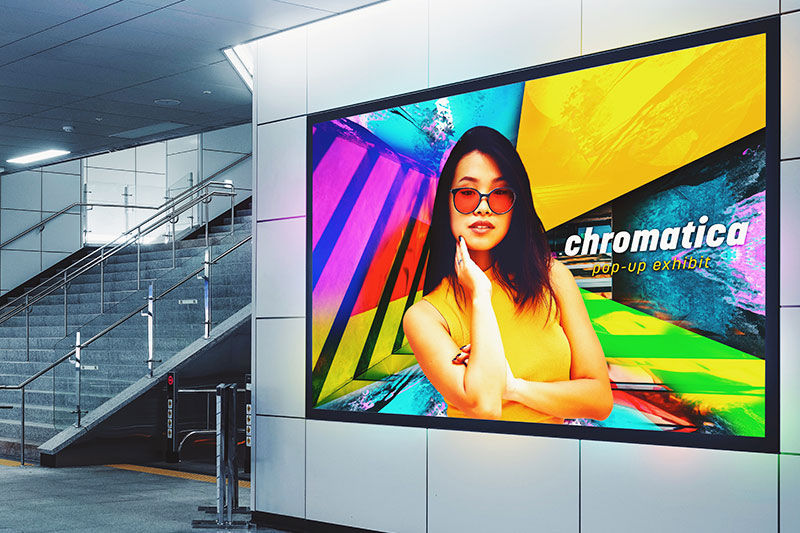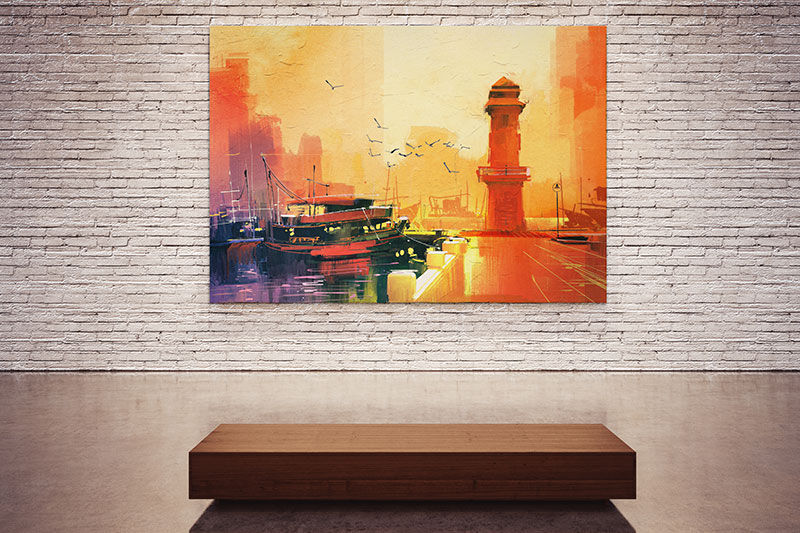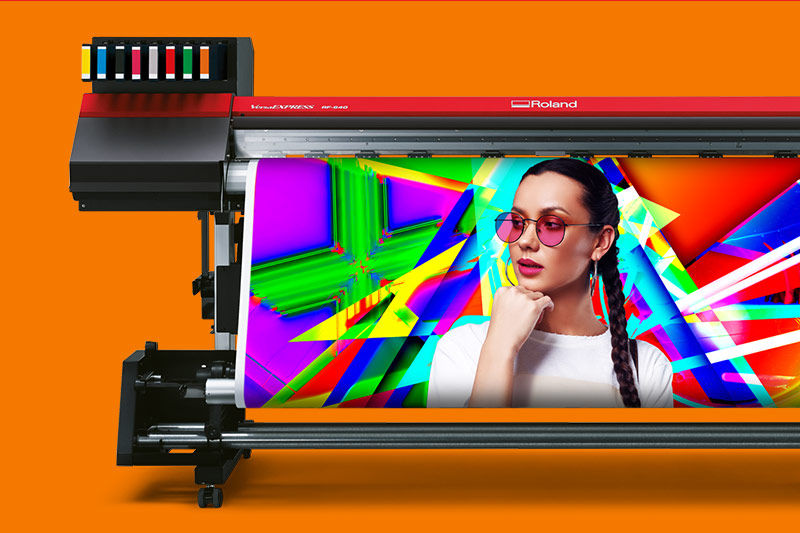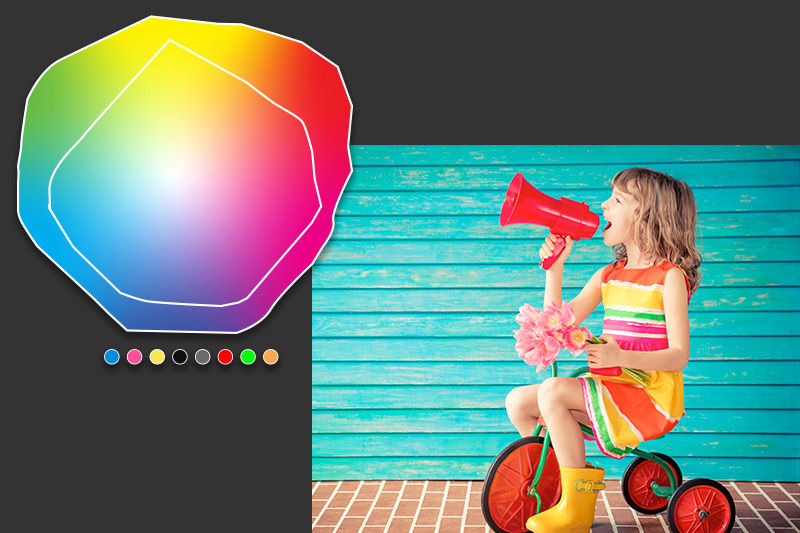 The 8 Color Print Difference
With its unique configuration of CMYK plus Light Black, Red, Green and Orange (CMYKLk + ReGrOr), GREENGUARD Gold certified inks, the RF-640 8C substantially expands your graphic capabilities.
Even in high-speed modes, there's nothing in its class that compares to the RF-640 8C. Its significantly larger gamut, especially in Red, Green and Orange areas, provides ultra-vivid output with perfect skin tones and super-smooth gradients.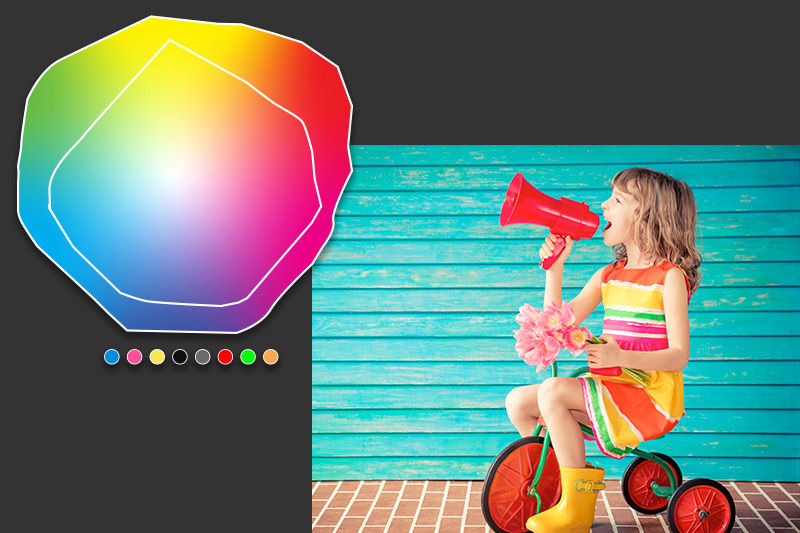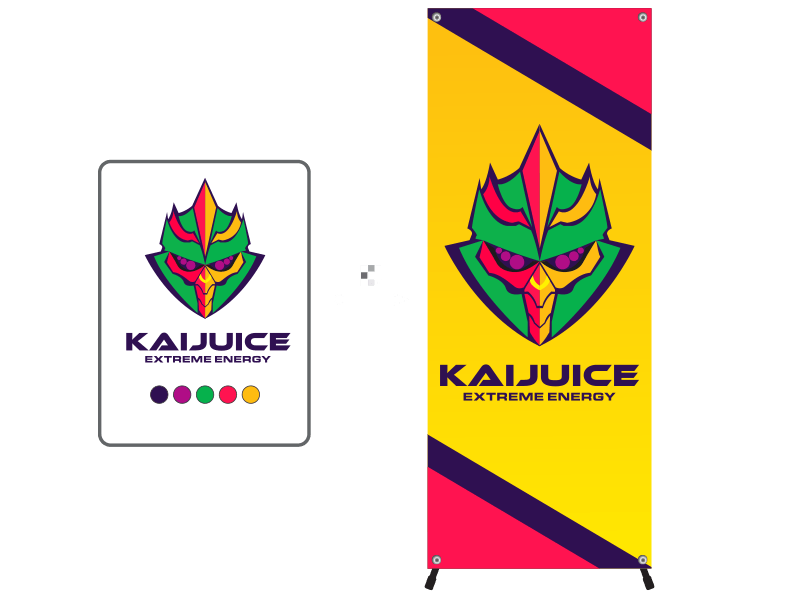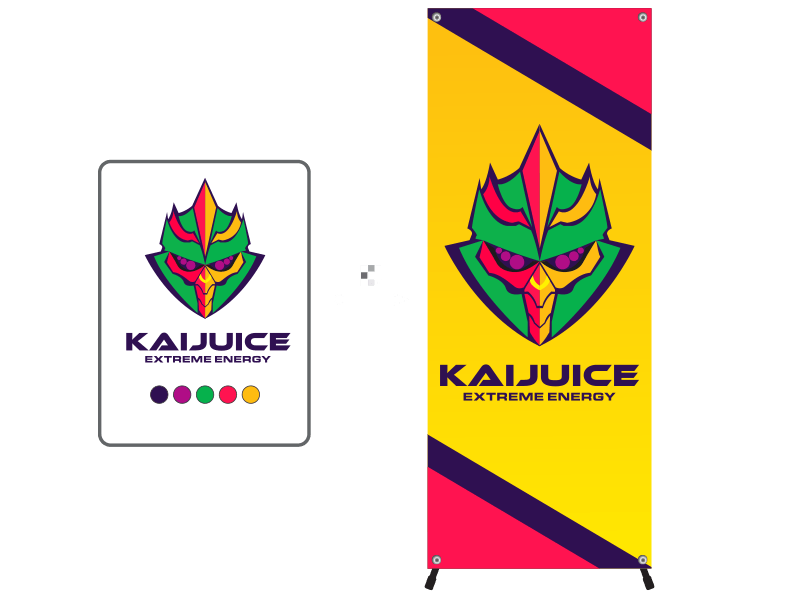 Reproduce Specific Brand Colors with Ultimate Ease
With more color options, you can hit brand colors easier and more exactly than ever before. Using advanced color replacement and profiling tools in the included RIP software, precise colors can be effortlessly configured for all major industry swatches— up to 99% of Pantone® + Solid Coated colors are in gamut.*
*Results may vary depending on media.

Included VersaWorks 6
RIP Software
The VersaEXPRESS RF-640 8-Color printer is now available with the latest edition of the world's most popular RIP software to effortlessly manage your print output.
Improved speed and file handling with HARLEQUIN RIP dual core engine and 64-bit native processing.
Simplified new drag-and-drop interface to quickly add jobs to the print queue.
Five print queues, five hot folders and unlimited queue settings.
Built in spot color libraries include Pantone and Roland DG Color libraries.
All the advanced and easy cropping, tiling, nesting and other features of VersaWorks.
Match color output between different printers and print modes from a single printer with Printer Color Match Settings that integrate profiling tools such as the i1 Pro3 and new VW-S1 color measuring tool. Read the FAQ's
Create cut data directly in VersaWorks 6 by extracting PDF data from your design file to use as a cut line— changing vector data into cut line data, merging multiple cut lines together, creating perf cut lines, and other intuitive features.
Printer Highlights
| | |
| --- | --- |
| | A gold-plated print head reduces static and optimizes print quality— producing prints with virtually no chromatic banding. |
| | An included take-up system allows for unattended printing with machine stability at high-speeds. |
| | Seamlessly pair your RF-640 8-Color printer with a Roland DG CAMM-1 GR-640 for contour-cut labels, decals, heat transfers, and more. |
| | |
| --- | --- |
| | A built-in two-stage heater quick-dries prints and precisely controls the correct heat for each media. |
| | Roland DG On Support offers unattended printing— get email alerts to your computer or smart device when ink is running low or a job is complete. |
| | Easily locate and download profiles from Roland DG and other major media profile providers at The Roland DGA Profile Center. |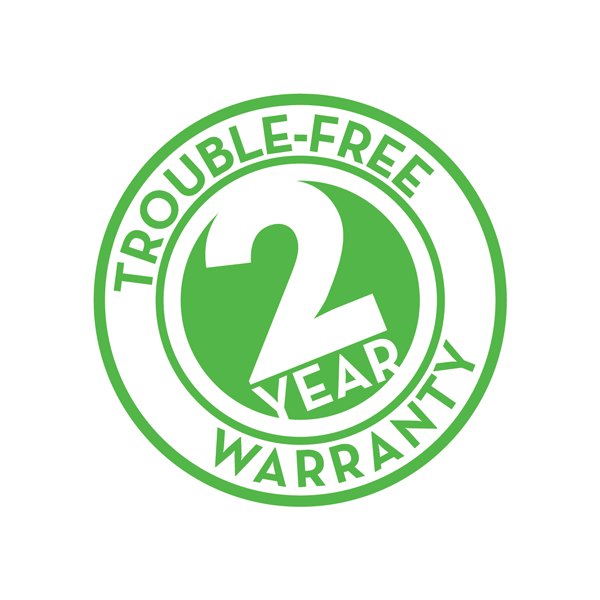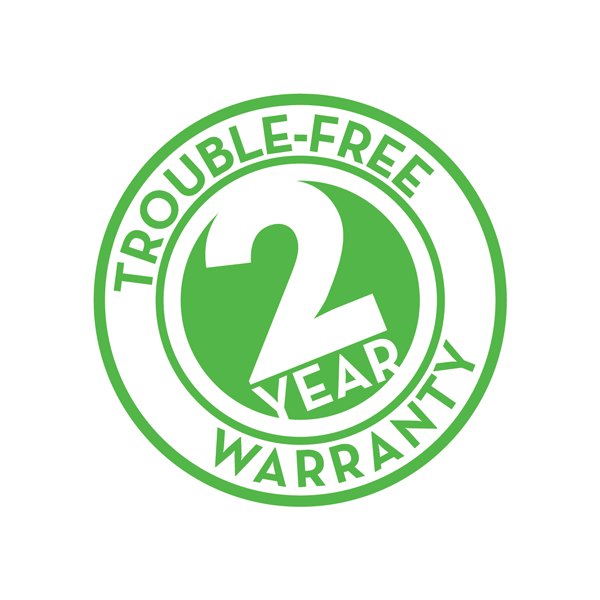 Built to Build Your Business with Industry Best Warranty, Service and Support
Engineered to a higher standard, Roland DG provides the most dependable large format technology combined with superior service and support to keep you printing, profiting and achieving your business goals. Your RF-640 8-Color printer is also supplied with a Two-Year Trouble-Free Warranty to give you added peace-of-mind.
Additional Information
Expand All
|
Collapse All
Specifications 
RF-640 8C
Model
RF-640 8C
Printing technology
Piezoelectric inkjet
Acceptable media
Width
10.2 to 64 in. (259 to 1625 mm)
Thickness
Max. 39 mil (1.0 mm) with liner
Roll outer diameter
Max. 8.3 in. (210 mm)

Weight
Max. 88 lb (40 kg)

Core diameter*1

3 in. (76.2 mm) / 2 in. (50.8 mm )

Media take-up system
Max. 8.3 in. (210 mm ) outer diameter / Max. 110 lb (50 kg) weight
Printing width*2
Max. 63.6 in. (1615 mm)
Ink
Type
ECO-SOL MAX 3 500 ml cartridges (CMYK, Lk ),
INKU EGS (Red Orange and Green) 500 ml cartridges
Colors
8 colors (Cyan, Magenta, Yellow, Black, Light Black, Red, Green, Orange)
Print resolution (dots per inch)
Max. 1440 dpi
Distance accuracy*3
Error of less than ± 0.3 % of distance travelled, or ± 0.3 mm, whichever is greater.

Media heating system*4

Print heater set temperature: 86 to 113°F (30 to 45°C)
Dryer set temperature: 86 to 122°F (30 to 50°C)
Connectivity
Ethernet (10 BASE-T / 100 BASE-TX, automatic switching)
Power-saving function
Automatic sleep feature
Power requirements

AC 100 to 120 V ± 10% 8.1A, 50/60 Hz or AC 220 to 240 V ± 10% 4.1A, 50/60 Hz
Power consumption
During operation
Approx. 1070 W
Sleep mode
Approx. 31 W
Acoustic noise level
During operation
62 dB (A) or less
Sleep mode
49 dB (A) or less
Dimensions (with stand)
101.4 x 31.1 x 50 in.
2575 (W) x 795 (D) x 1270 (H) mm
Weight (with stand)
309 lb (140 kg)
Environment
Power on *5
Temperature: 59° to 90°F (15° to 32°C) (68°F [20°C] or more recommended)
Humidity: 35 to 80%RH (no condensation)
Power off
Temperature: 41° to 104°F (5° to 40°C) / Humidity: 20 to 80%RH (no condensation)
Included items
Versaworks 6 Software, exclusive stands, power cable, media clamps, media holder, replacement blades for separation knife, User's Manual, etc.
Print modes
Resolution
Pass
Speed
High Speed
360 x 720
6
113.0 sqft/hr (10.5 sqm/hr)
8
87.2 sqft/hr (8.1 sqm/hr)
540 x 720
10
64.6 sqft/hr (6 sqm/hr)
12
58.1 sqft/hr (5.4 sqm/hr)
Standard
720 x 720
10
64.6 sqft/hr (6 sqm/hr)
12
58.1 sqft/hr (5.4 sqm/hr)
High Quality
1440 x 720
12
34.4 sqft/hr (3.2 sqm/hr)
16
24.8 sqft/hr (2.3 sqm/hr)
20
19.4 sqft/hr (1.8 sqm/hr)
*1 The media holder of this machine is exclusively for media with a paper tube (core) inner diameter 76.2 mm (3 in.). To use 50.8 mm (2 in.) media, the optional media flanges are required.
*2 The length of printing is subject to the limitations of the program.
*3 Media type: Media specified by Roland DG Corp. Temperature: 25°C (77°F), humidity: 50%. Roll media must be loaded correctly. Excluding expansion/contraction of the media. Not assured when the print heater or dryer is used. All corrections or adjustment function of this machine have been made properly. Print travel: 1 m.
*4 Warm-up is required after power up. This may require 5 to 20 minutes, depending on the operating environment. Depending on the ambient temperature and media width, the pre-set temperature may fail to be reached.
*5 Operating environment.
Specifications, designs and dimensions listed may be subject to change without notice.
Brochure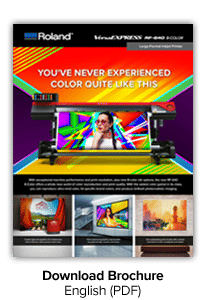 Download Your RF-640 8 Color Brochure
Get your digital guide to all the features, applications, benefits and specifications of the Large-Format Inkjet Printer.
Download Brochure