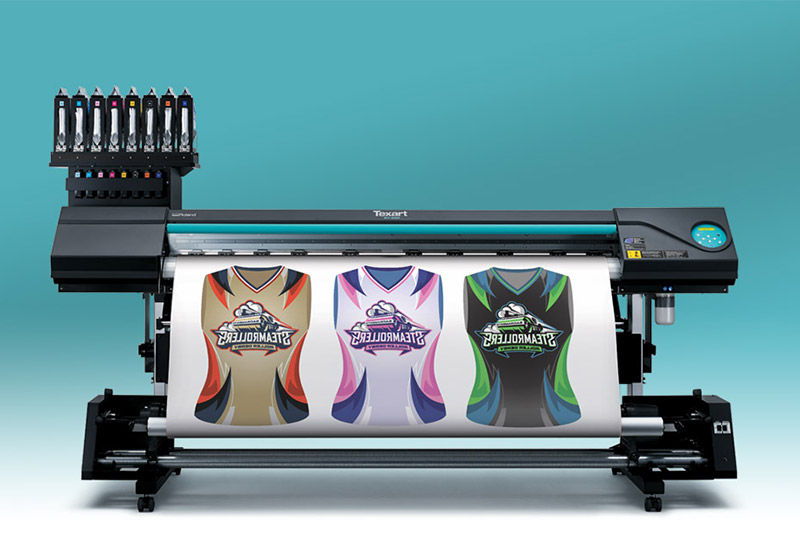 Simply Brilliant
Exceptional dye-sublimation printing performance and value.
Texart™ RT-640 Dye-Sublimation Transfer Printer
MSRP

$19,995 US

* Promotions valid in North and South America excluding Brazil. Pricing reflects US MSRP. Contact an Authorized Roland DGA Dealer in your area for details.

LEASE PRICE

$420 US*

** For 60 months, OAC

Apply Now
If you're looking to get into dye-sublimated soft-signage, apparel, décor, promotional goods and other highly profitable applications, then the RT-640 is the sublimation printing solution for you. Designed to combine superb quality, productivity and value with brilliantly simple operation, the advanced RT-640 Dye-Sublimation Transfer Printer is simply brilliant.
Presale Questions?
Chat is currently unavailable at this time. Please try again during our normal business hours, 7:00 AM - 5:00 PM PST.
Already Own a Roland?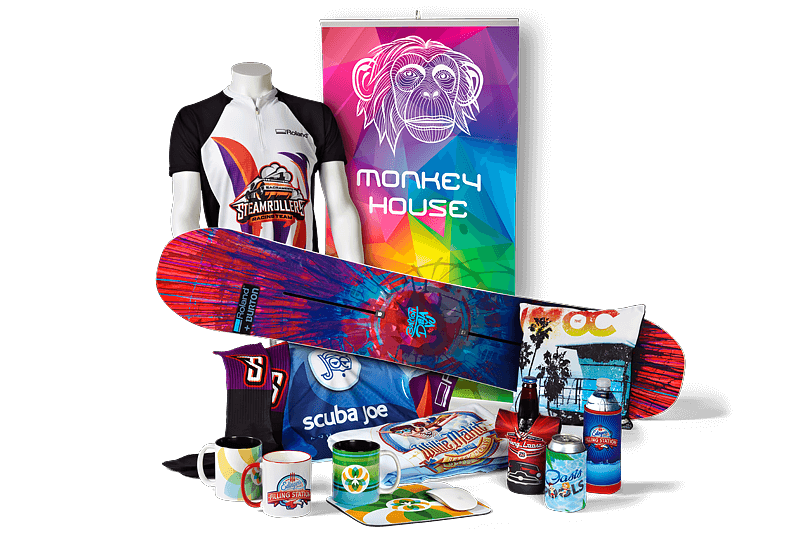 The Perfect Sublimation Printing Solution
The Texart RT-640 is a state-of-the-art device that fits effortlessly into sublimation printing workflows for productions ranging from fabric banners and branded apparel to promotional items and interior décor. Roland DG's Texart solution includes the Texart printer, Texart inks, ErgoSoft Roland DG edition RIP software and options for accessories like transfer paper, making it easy for you to get into – or rev up – your sublimation business.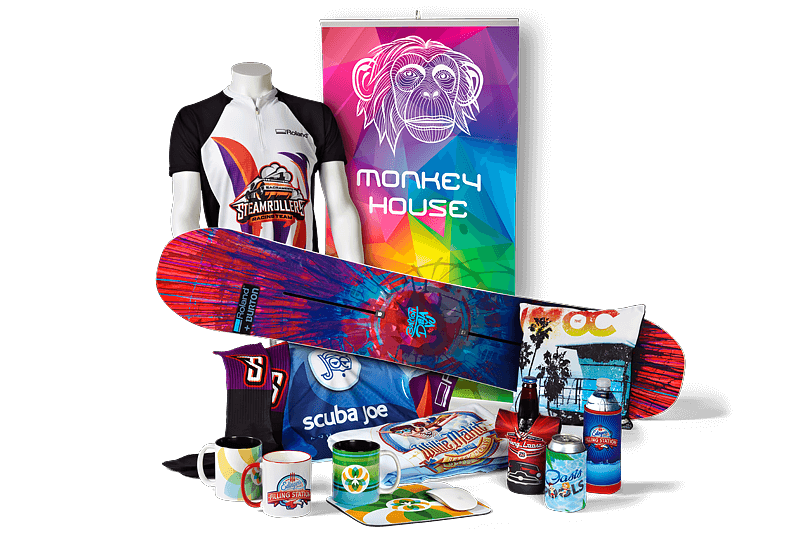 Brilliantly Simple Production
The RT-640 is designed for maximum ease-of-use. An automatic feed adjuster and media take-up system ensure even tensioning and prevent skewing of transfer paper, while a powerful vacuum keeps paper flat for
printing
. The result is precision details and a precisely wound roll at the take-up reel, ready for heat transferring. An innovative Roland DG Ink Switching System automatically switches to the backup ink pouch when the primary pouch runs out, providing up to 2000ml of ink per color in CMYK mode. Included ErgoSoft sublimation RIP software and Roland DG Printer Assist iPad app make it easy to manage operation.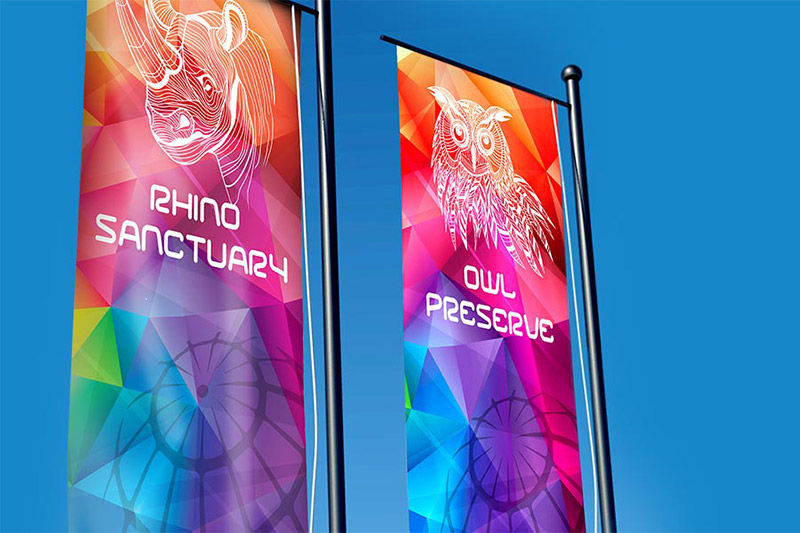 Brighten up Your Graphics with Texart SBL3 Ink
Achieve vivid colors, smooth gradations and super-sharp images with fast-drying Texart dye-sublimation inks. Specially formulated for Texart dye-sublimation printers, Texart ink delivers dense blacks, a wide color gamut that includes Orange and Violet ink options, and a high dye-concentration that reduces ink-limits without any reduction in color density or vibrancy. Texart SBL3 ink is also available in Fluorescent Pink and Yellow inks that produce hundreds of vivid fluorescent colors and soft pastel shades for fashionable sportswear, decor and eye-catching signs.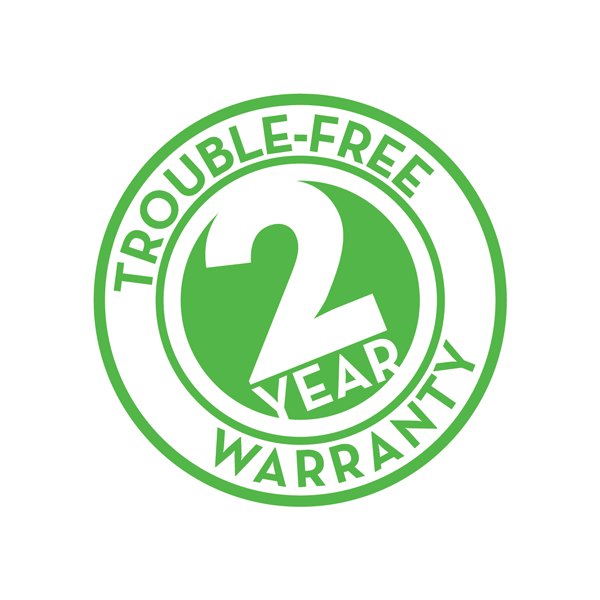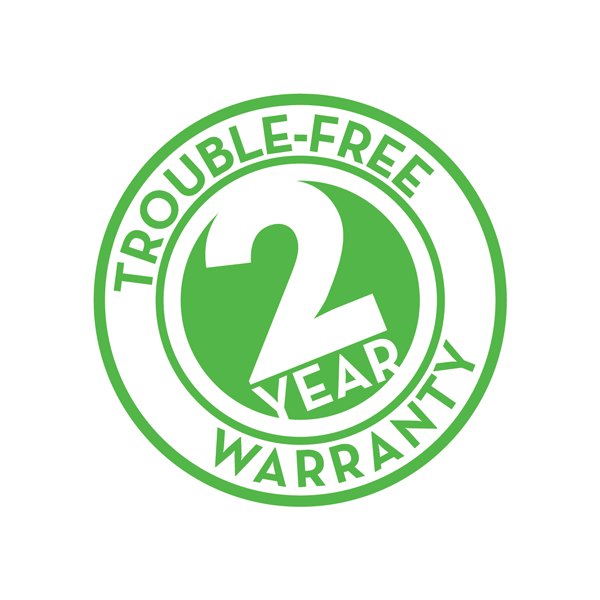 Two-year warranty and unmatched reliability.
Roland DG has earned a worldwide reputation for building reliable machines and backing them up with unmatched customer service and technical support. The RT-640 is supplied with a Two-Year Trouble-Free Warranty and proudly displays all international ISO certifications as your confirmation of superior quality.
*Registration within 60 days purchase and continuous exclusive use of Roland DG inks during the first two years of ownership are required to qualify for the free second year of limited warranty coverage. See warranty page for details.
Additional Information
Expand All
|
Collapse All
Specifications 
Texart™ RT-640
Printing technology

Piezoelectric inkjet



Media
Width
10.2 to 64 in. (259 to 1,625 mm)
Thickness
Maximum 39 mil (1.0 mm)
Roll outer diameter
Maximum 8.3 in. (210 mm)
Roll weight
Maximum 88 lbs. (40 kg)
Core diameter 1
3 in. (76.2 mm) or 2 in. (50.8 mm)
Printing width 2
Maximum 63.6 in. (1,615 mm)
Maximum speed
(4-color 360x360 print mode)

522 ft2/hr (48.5 m2/hr)

Ink pouches
Types
Exclusive sublimation ink pouch


Colors
4-color (CMYK) and 8-color (Choose from CMYK+LcLmOrVi and CMYK+OrViFpFy options) Available colors: cyan, magenta, yellow, black, light cyan, light magenta, orange, violet, fluorescent pink, and fluorescent yellow
Printing resolution (dots per inch)
Maximum 1,440 dpi
Distance accuracy 3
Error of less than ±0.3% of distance traveled, or ±0.3 mm, whichever is greater
Connectivity
Ethernet (10BASE-T/100BASE-TX, automatic switching)
Power-saving function
Automatic sleep feature
Power requirements
AC 100 to 240 V ±10%, 1.5 A, 50/60 Hz
Power consumption
During operation
Approx. 140 W
Sleep mode
Approx. 31 W
Acoustic noise level
During operation
62 dB (A) or less
During standby
49 dB (A) or less
Dimensions (with stand)
104.4 (W) x 31.3 (D) x 63 (H) in. (2,650 mm (W) x 795 mm (D) x 1,600 mm (H))
Weight (with stand)
353 lbs (160 kg)


Environment
Power on
Temperature: 64.4 to 77° F (18 to 25° C), humidity: 35 to 65% RH (non-condensing)
Power off
Temperature: 59 to 86° F (15 to 30° C), humidity: 20 to 80% RH (non-condensing)
Accessories
Exclusive stands, power cord, media clamps, media holder, replace- ment blades for separating knife, User's Manual, etc.
ErgoSoft Roland DG Edition System Requirements
| | |
| --- | --- |
| Operating system | Windows® 8/8.1 (32/64-bit); Windows® 7 Ultimate/Professional (32/64-bit); Windows Vista® Ultimate/Business (32/64-bit) |
| CPU | Quadcore 2.5 GHz or faster recommended |
| RAM | 4 GB or more recommended |
| Video card and monitor | A resolution of 1,280 × 1,024 or more recommended |
| Free hard-disk space | 40 GB or more recommended |
| Optical drive | DVD-ROM drive |
1.
The media holder of this machine is exclusive use for the media of paper tube (core) inner diameter 3 inches. To use 2 inches media, the optional media flanges are required.
2.
The length of printing is subject to the limitations of the program.
3.
• Media type: Media specified by Roland DG Corp.

• Temperature: 77°F (25°C), humidity: 50%

• Roll media must be loaded correctly.

• Excluding expansion/contraction of the media

• All corrections or adjustment function of this machine have been made properly.

• Print travel: 1 m
Brochure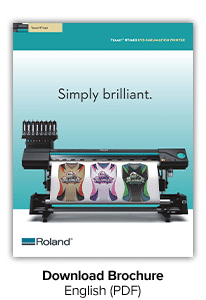 Download Your Texart RT-640 Brochure
Get your digital guide to all the features, applications, benefits and specifications of the Dye-Sublimation Transfer Printer.
Download Brochure
Sample Request 
To receive a free print sample from the Texart RT-640, complete the form below and click submit.