Reinventing Awards and Recognition
Andrew Watson Design | Squamish, British Columbia
With a master's degree in industrial design, Andrew Watson, founder and creative director at Andrew Watson Design in Squamish, British Columbia, could have done a lot of things. He chose to pursue a career of creating unique awards and recognition. "The mix of design, manufacturing possibilities, and creativity involved in creating awards and recognition was very appealing to me. I like being able to focus on highly detailed processes that yield a high-quality outcome," he said.

We talked with Andrew about how he launched his company, what production tricks he has learned along the way, and how his shop became the "go-to" source for awards and recognition output for companies like Disney, Apple, Nike, and Google.

How and where did you get your start?

Andrew Watson: We started in 2012 in Vancouver. Back then, it was just me and my laptop. The business grew very quickly and we have since moved twice, each time to larger locations.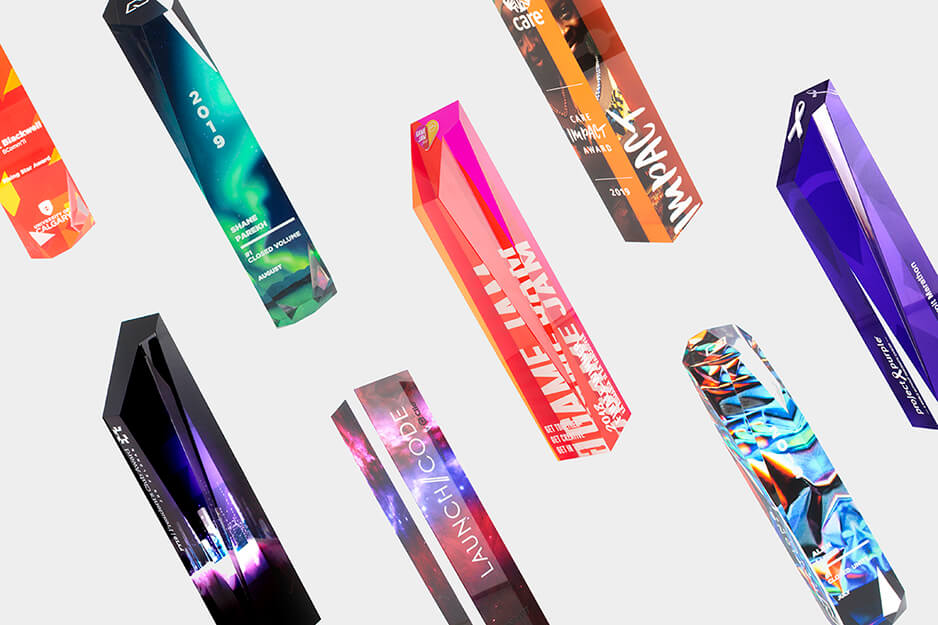 We are currently a team of 10 people, which feels like just the right size. We want to remain a small, boutique operation to allow us to continue to provide the best service and quality for our clients.

Please tell me about your clientele. Who were some of your first clients?
We have been fortunate to work with high-end clients from the very beginning. Some of our first clients include Indian Motorcycle, Disney, Gap, Wilson Sporting Goods, and the United Nations.

Since then, we have worked with Apple, Google, Twitter, Verizon (Yahoo), Yamaha, Dew Tour, Nike, Tabasco, Intel, Microsoft, Xprize, Deloitte, EA Games, Avery Dennison, Lululemon, ASUS, BP, Hilton Hotels, and many others.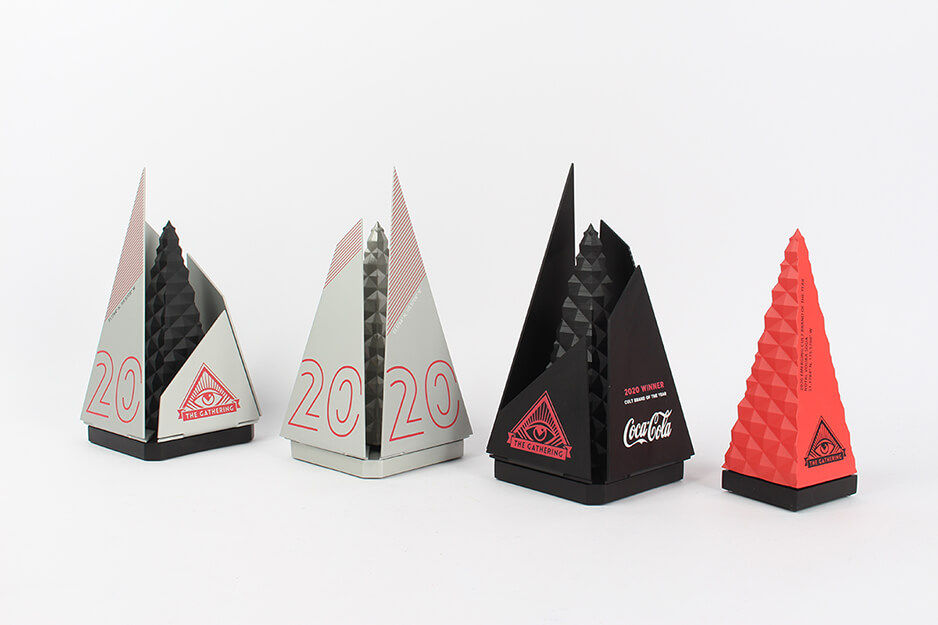 Our clients have operations around the globe, but we send the majority of our products to locations in the USA. A typical order for us is between 20 and 50 awards. We have fulfilled orders of more than 1,000, but we prefer to keep the quantities lower as we are a small team.
"The variety of substrates we can print to with our Roland DG UV devices has greatly expanded our production options."
How has your product line evolved?
Initially, we were using laser engraving and screen printing. For our applications, however, screen printing is an extremely slow and expensive process, and it limited our product range.

We needed to find a better solution, so we switched our production to UV flatbed. Since then, our design capabilities have flourished. The move to UV flatbed printing was a real turning point for us – we would not have been able to continue in this business with screen printing.

What are some of the advantages of UV print for your business?
The variety of substrates we can print to with our Roland DG UV devices has greatly expanded our production options. Color matching is also extremely important to us. Our clients have specific Pantone colors that we need to reproduce accurately. Being able to achieve those colors is critical.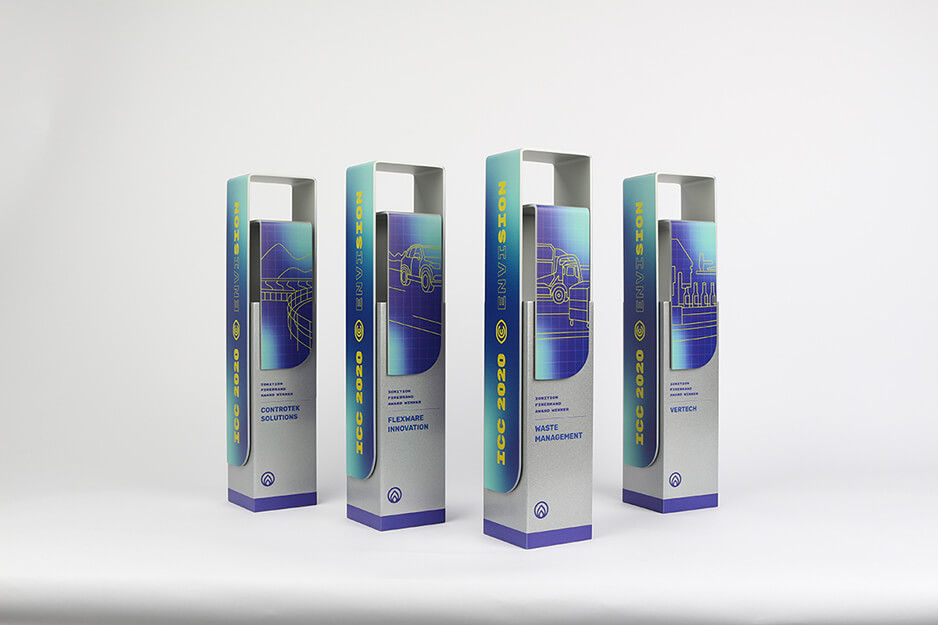 Another advantage is the ability to add gloss and textures, and to simulate embossing. We had a client who wanted all of the text embossed on an award for a tactile effect. We were able to print 20 passes on our LEF benchtop UV printer to achieve a 1.5 mm height on the text. This effect made our client very happy and was much easier than laser cutting and affixing individual letters would have been. Using our UV printer saved us a great deal of time and expense.

Investing in a UV printer has been one of the best decisions we've ever made for this business. We bought our first Roland DG LEF UV printer in 2015, and I wish we'd done it sooner. We now have four LEF2-200 printers in the studio. We just replaced our original LEF inkjet after seven years of heavy daily use, and it was still going strong.
What substrates are you printing on these days?
We print mostly to wood, acrylic, and anodized aluminum. We have also printed on cork, karate belts, resin, and griptape (the sandpapery layer on skateboard decks) as well as to 3D prints.

What are some of the main considerations that go into a successful award design?
We like to think of awards as "physical branding." We feel like the awards are an extension of the client's brand, so they should adhere to the brand's guidelines and be visually complementary.

One trend we are noticing lately is that there are more companies getting creative with award design, which is great to see. There are far too many badly designed awards out there!

Why do you think your clients choose Andrew Watson Design?
I think our clients choose us because our designs are unique, and because we provide personalized service. In addition, we design and manufacture everything ourselves, which is a competitive advantage in this industry.

What lies ahead for Andrew Watson Design?
We want to continue to discover new materials and manufacturing processes. We have a lot of fun exploring and experimenting with design ideas, printing techniques and material options, and adapting those into our award designs.