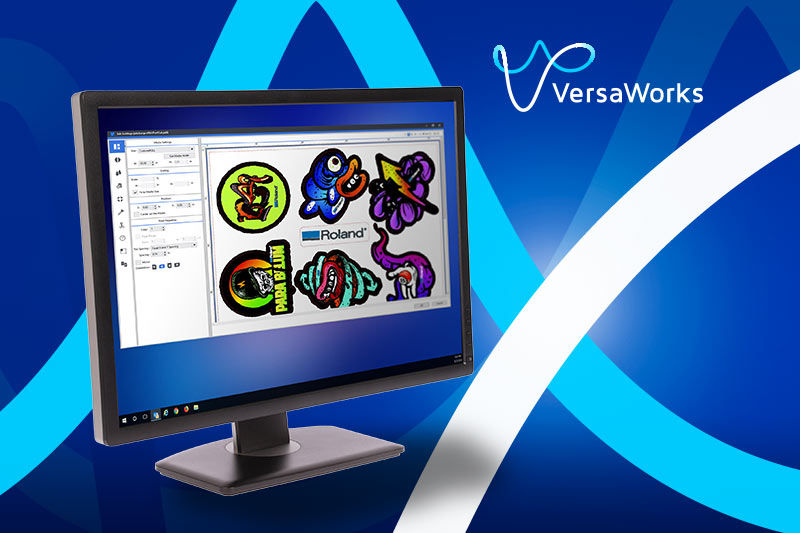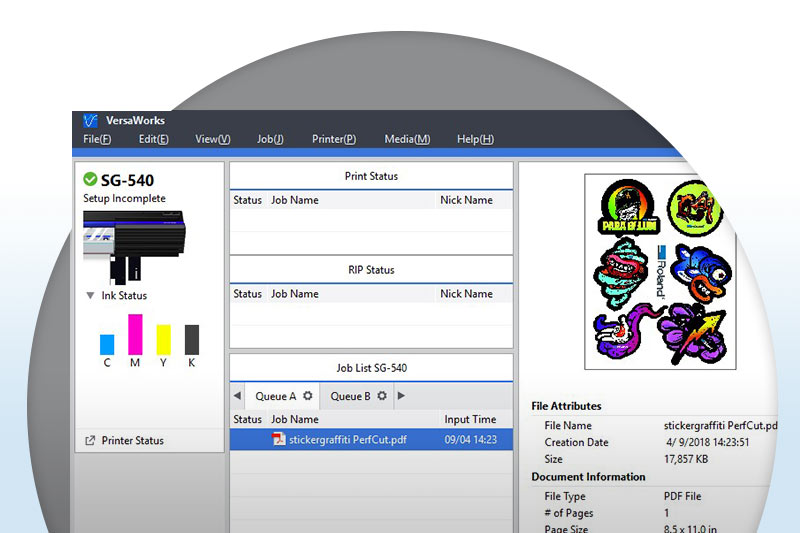 Simple, Smart,
Great-Looking RIP Software
A new, modern-looking user interface offers clean and simple tools with drag-and-drop functionality to quickly add jobs to the print queue directly from folders on your desktop. A more icon-based RIP environment improves user experience and provides easy navigation and functionality for all your print tasks and job management.


Easy New Color Matching
Tools with VersaWorks 6
The following new features offer an easier and more intuitive way to match color output.
Printer Color Match Settings integrates profiling tools such as the i1 Pro3 and new VW-S1 color measuring tool— matching color output between different printer models as well as different print modes output from a single printer
Measurement Tools Support for the latest X-Rite i1 Pro3 color measurement tools
Simulation Profile Management for establishing RGB or CMYK output from a reference printer to create an output profile for a target printer
Find out more about the VW-S1 color measuring tool:
Read FAQ's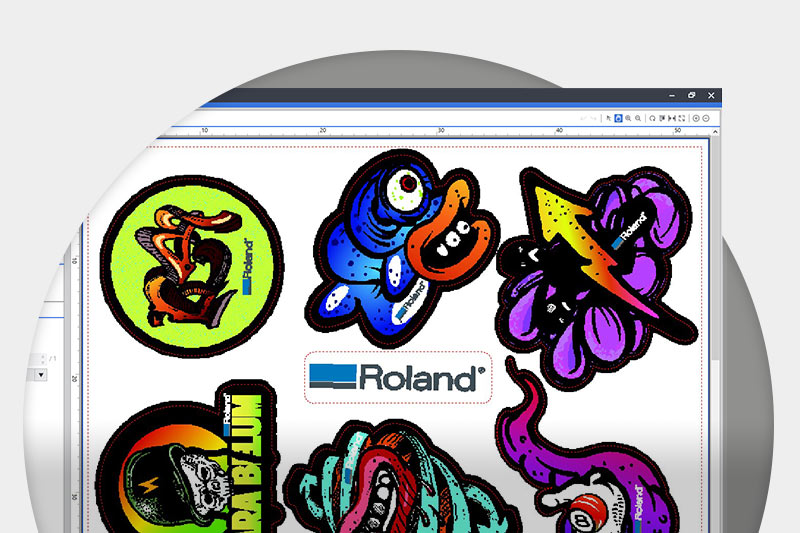 Now with More Powerful
RIP Processing
VersaWorks 6 has a powerful Harlequin RIP dual core engine with 64-bit native processing to improve processing capacity. It processes and previews multi-layered files much faster and accurately recognizes complex transparencies, drop shadows and other effects in your files.

Five Print Queues
for Maximum Job Management and Efficiency
VersaWorks 6 helps busy print shops plan and organize print production in advance with five print queues. Combined with five hot folders and unlimited queue settings, you can save and store options, capture specific print settings, and make production a fast, automated and continuous process.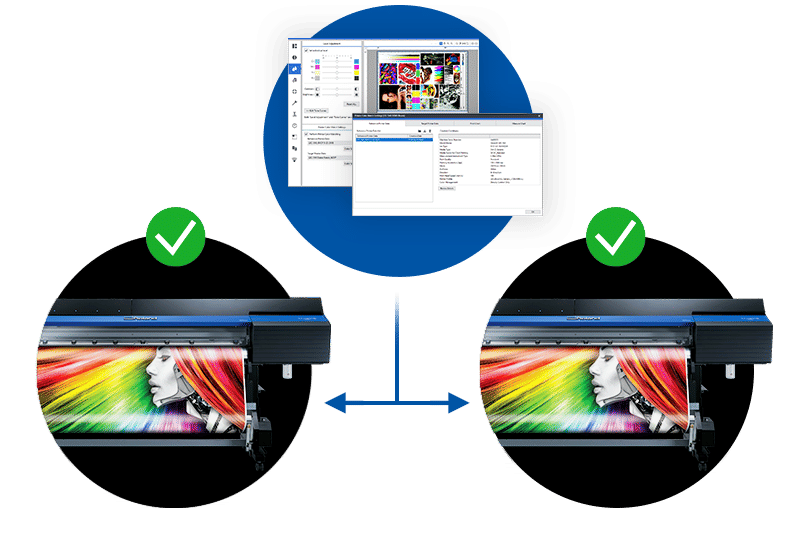 Get Consistent Output
Across Devices with Printer Color Matching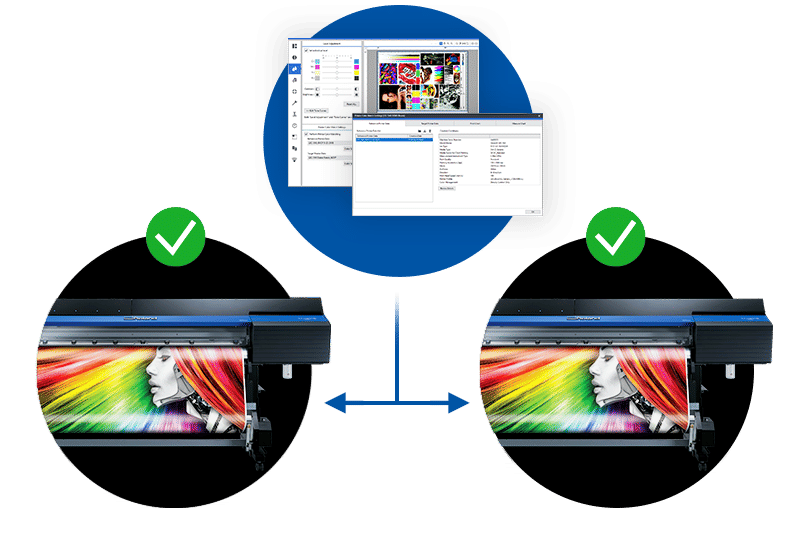 For users with multiple Roland DG printers of the same model and ink type*, VersaWorks 6 offers printer color matching to ensure consistent color output on every print. Print and scan values from a printer and transfer the color values to matching Roland DG devices to compensate for color differences from one device to the next.
This new color matching feature gives print users the distinct advantage of printing large-scale jobs, high quantity jobs and recurring customer jobs on multiple devices.
*Must select same "Media Type" and "Print Quality" to match color

Special Color Plate Generation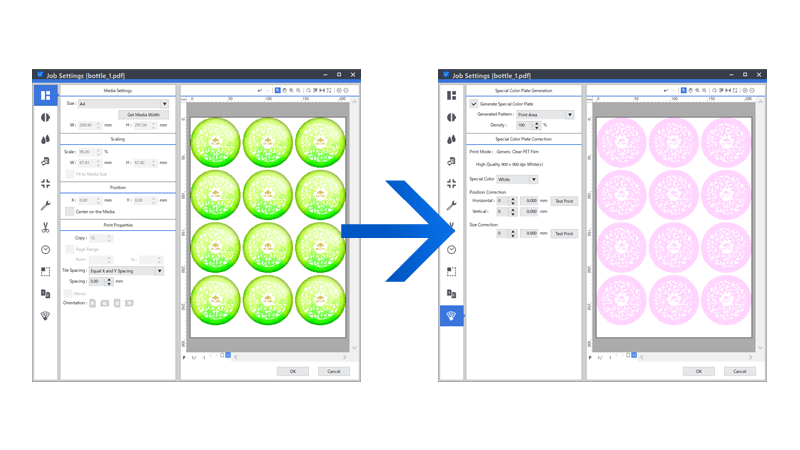 Users can attribute Gloss, White or Primer ink to areas of a design in the actual RIP, prior to printing. This is a convenient tool when working with EPS or PDF files that don't have spot color attribution. By recognizing the pixel data, VersaWorks 6 can fill the entire image or generate fills inside or outside of the print area.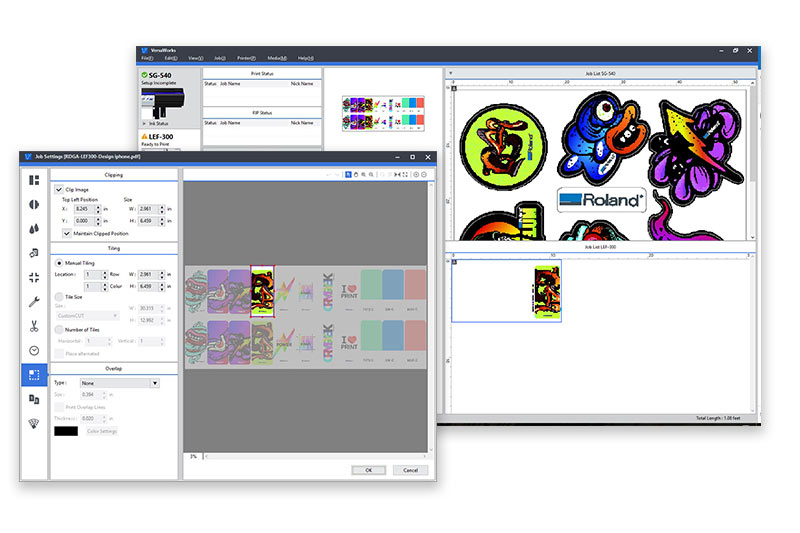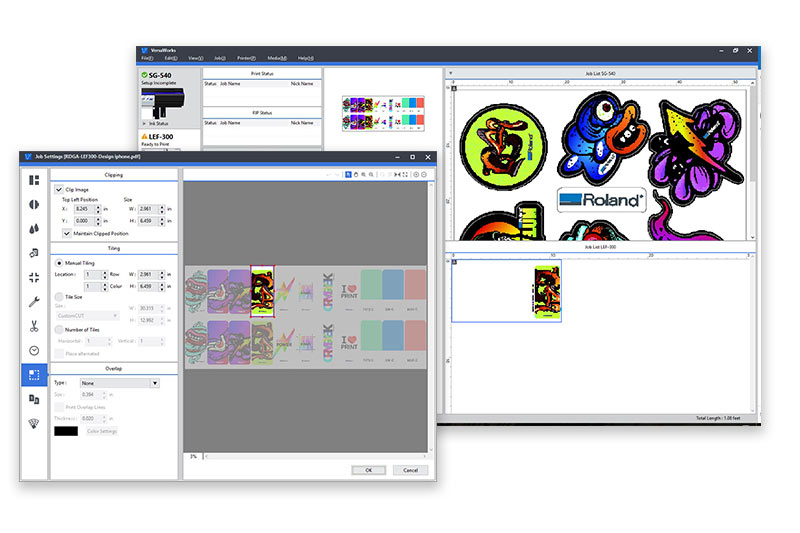 Maintaining Clipped Position
A special tool in VersaWorks 6 allows Roland DG LEF series flatbed printer users to crop and isolate print areas while maintaining exact position on the flatbed.
Add Cut Lines Directly in the RIP with
New Cutting Line Feature
Create cut data directly in VersaWorks 6 by extracting PDF data from your design file to use as a cut line. This smart new RIP tool offers intuitive new cut line features to make print output even easier.
Change or replace vector data with a cut line
Create a perforated cut line
Cut corner shape and offset adjustment options
Add a new cut line or merge multiple cut lines together
Select contour cut or interior cut option
Industry Standard ICC Profile Support
VersaWorks 6 is compatible with industry standard ICC profiles from Roland DG and other leading manufacturers. Download profiles for free from the Roland DGA Profile Center for use with appropriate Roland DG printers.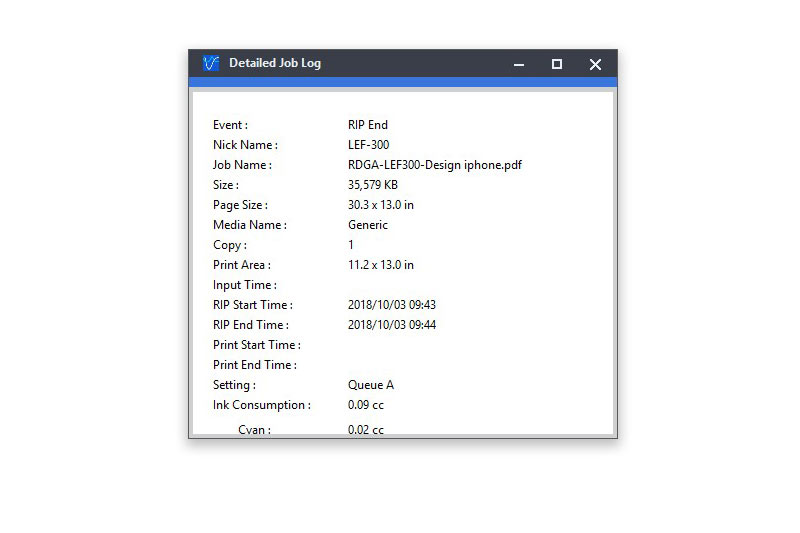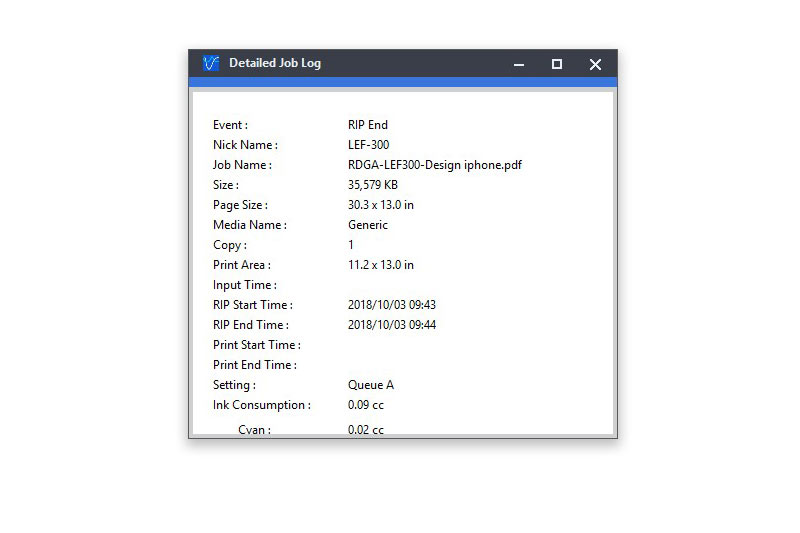 Job Logs and Network Support Features
Track ink usage, print time, media info and more with a job log feature in VersaWorks 6 that keeps a timed and dated record for exporting to Microsoft Excel. Other useful production features allow you to connect an unlimited number of clients through a shared network printer driver for outputting jobs and managing printer status.

Extended PANTONE Library and Roland DG Color System
VersaWorks 6 provides detailed spot color matching and automated color matching of logos and other design elements. It offers comprehensive color libraries with built-in Roland DG Color System and support of the latest PANTONE® libraries— now including additional PANTONE® 2161 (Solid Coated and Uncoated) library support.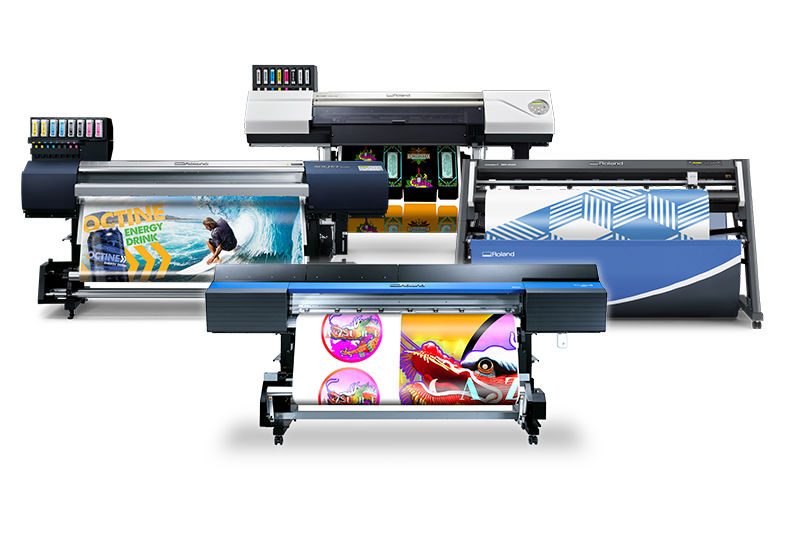 Manage Four Roland DG Devices
VersaWorks 6 supports up to four compatible Roland DG devices simultaneously, so users can manage production across all devices from one application window.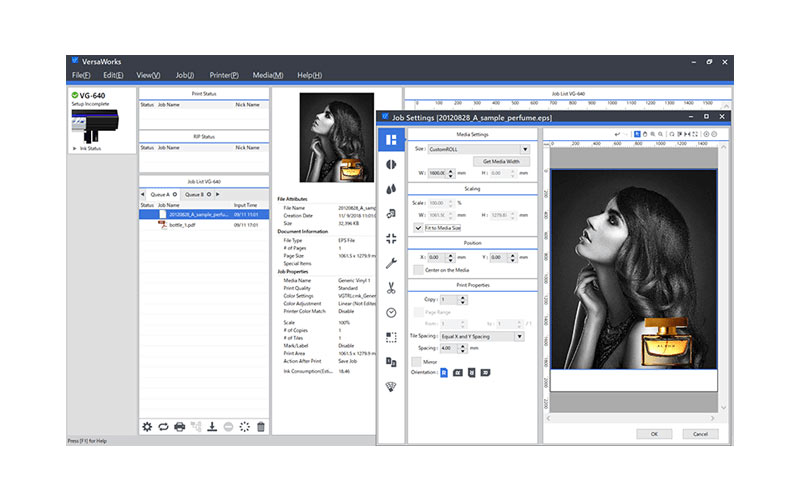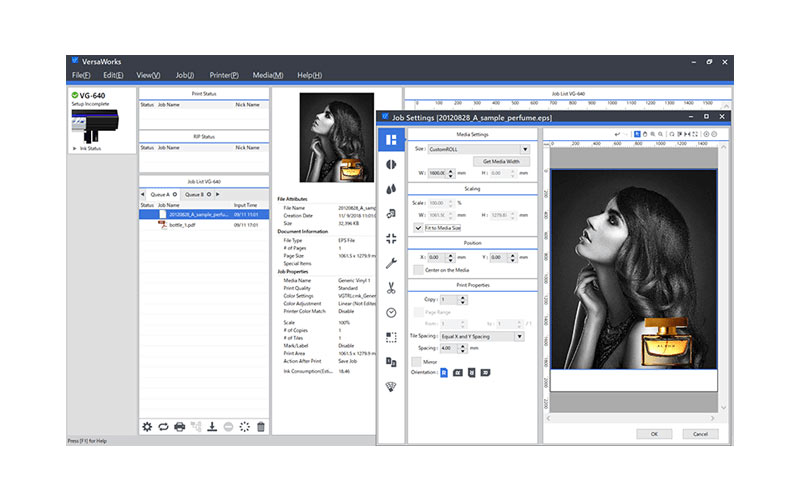 Everything You Want in a VersaWorks RIP and More
Packed with new features, VersaWorks 6 also offers you all the tools that users expect from a VersaWorks RIP. These include all the nesting, tiling, mirroring, rotating, resizing and positioning essentials that make VersaWorks so easy-to-use.
Presale Questions?
Chat is currently unavailable at this time. Please try again during our normal business hours, 7:00 AM - 5:00 PM PST.
Already Own a Roland?