Starting a print business as a side hustle or work-from-home business can be an exciting and profitable venture, but getting those first customers can sometimes be a challenge. Whether you are offering printing services for apparel, decals, banners, or any other print products, a solid customer base is essential for your success. We asked Roland DGA's Small Business Manager Angelyn Cubacub, a small print business owner herself, about how she answers the question "Where do I start?"
Angelyn talks about how to overcome business plan "analysis paralysis," what is needed to get your business's name out there, and five proven avenues for finding your first customers.
As a small business expert, how often do you get asked "Where do I start?"
Angelyn Cubacub: People ask me that all the time. Though the businesses they want to start vary widely – everything from a custom clothing business to a craft sign shop –there are some common ways to get your new small business set up and to find your first customers.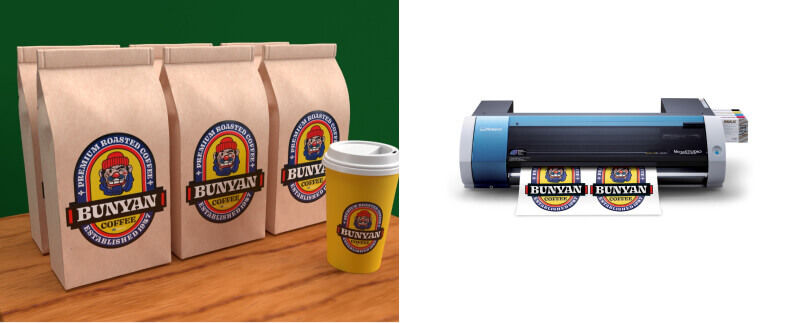 Labels and stickers that help brands get noticed can be produced from home using Roland DG's desktop BN-20A printer/cutter.
What stops people from starting their business?
Often, people get lost in the details. I advise people not to get bogged down with deciding every step of your business plan for the next ten years before taking those important first steps. Some of those numbers are things you won't really know until you've been in the business for a while. In addition, if you're a creative person, requiring that level of detail can kill the creative vibe and leave you feeling less motivated.
I've started many different businesses, and what has worked best for me is creating the least possible friction to forward motion. It's important to keep building momentum. You can do that by achieving little wins like finishing a small project and having your first and even second official business transaction.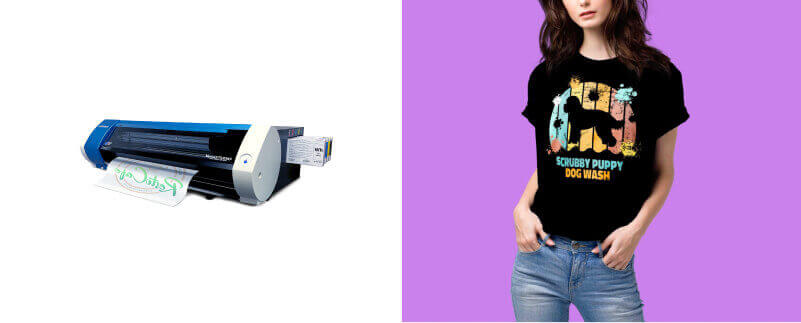 New benchtop apparel printers, like the Roland DG BN-20D Direct-to-Film System, make it easy to produce vibrant full color prints.
What else do people need to know?
Especially as you are starting your first business, it's important to really know your strengths and gauge where you might get stuck. For example, if you're a design person, it may be overwhelming to analyze the competition and develop pricing guides for every single item. Let some of that detail evolve over time.
On the other hand, if you're not a design person, don't spend all your time trying to create the perfect logo even before you start getting orders in. You'll never get moving that way. Go for little wins and play to your strengths. The rest will follow.
What are some first steps to establishing your business?
Legally, you'll need a business name, which could even be your own name, and a business license for your town or city. Establish a professional contact email and/or phone number for your business so people can reach you. Then begin to work your way through the five avenues for getting customers listed below.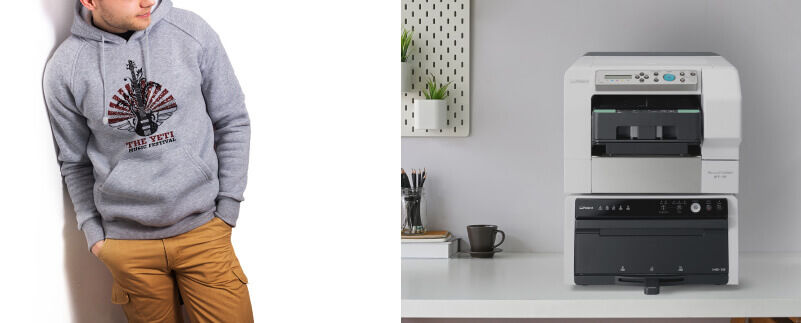 Roland DG's compact VersaSTUDIO BT-12 direct-to-garment printer easily customizes hoodies, t-shirts, tote bags, tea towels, and other textiles
What are some avenues for finding new customers?
Here are five of my favorite ways to find new customers. Some are more passive, while others require more time and planning – but they will all help build your customer base.
Inner circle/word of mouth – Offering to provide products for celebrations such as birthdays, graduations, and weddings for people you know can give you a great opportunity to work out the kinks in your production with a friendly audience. Producing print products for activities and sports teams can also lead to larger bulk orders.
Business to business – To make more business connections, go to where professionals gather. Join Facebook groups for small businesses, like Roland BN-20 Users on Facebook, as well as in-person events like those sponsored by the chamber of commerce or Small Business Administration (SBA). Be sure to have your business cards as well as photos or samples of your work on hand and be prepared to talk about your services and what sets you apart from competitors. Also, ask for potential customers' contact information and follow up often. You may not be a priority to them, so be patient and be persistent.
Social media marketing – Establish a social media profile to help you reach a broader audience by posting photos and videos of your products, sharing customer testimonials, and providing information about your services.
Online platform – Set up an e-commerce shop on a platform with a large, existing customer base, such as Etsy or Amazon.
Getting on the map – When your systems are up and running, create a listing on Yelp and Google Maps. These listings provide an easy way for new customers to find you and will inform customers about your company's work with ratings and reviews. Don't be afraid to ask them to rate your business. If they are happy with your work, they will be your best advocates.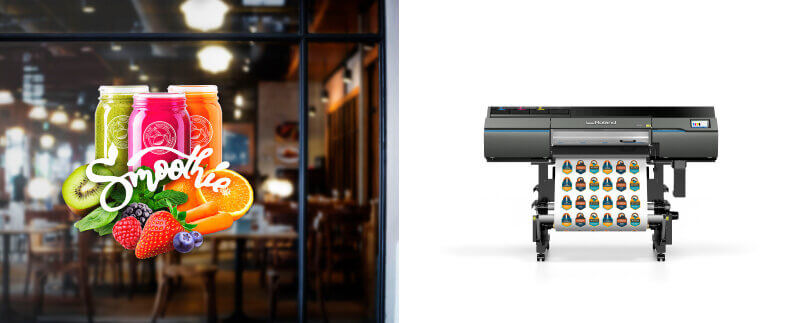 Roland DG offers 30-inch printer/cutters that help you print and cut graphics in one workflow and can save you time and space.
How often should you be trying to get customers?
Getting more customers should always be on your mind, wherever you go and whatever you are doing. Even if you're in a busy season, it's important to regularly seek out new customers. If you wait until you're not busy, it could be too late.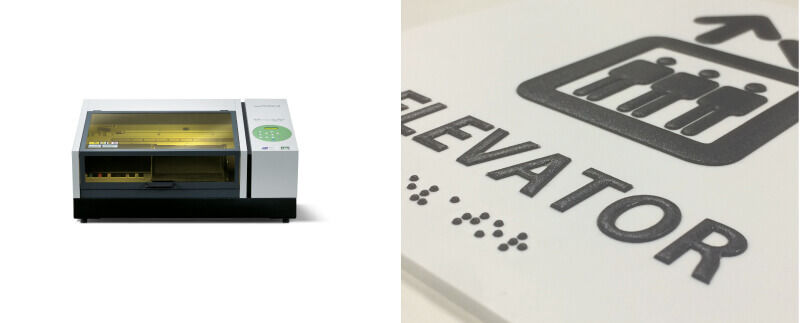 Roland DG's VersaUV LEF Series desktop and benchtop UV printerscan produce graphics with textures for ADA-compliant signage.
How do you keep customers coming back?
They say the easiest customers to find are the ones you already have, so it's important to provide a great experience for every customer, every time. You can do this by communicating well with customers throughout the entire process, and by staying in touch even after the job is done.
For example, send out a quick message to your customers when you are running a seasonal promotion. You can also offer a referral incentive, which not only helps you gain new customers, but also builds loyalty.
Don't be a stranger to your customers, and they will think of your company the next time they need products like yours.
For more tips and answers to your questions, reach out to Angelyn through her Instagram account, @printbestie.