Roland DGA to Showcase its Latest Eco-Solvent, UV, and Direct-to-Garment Printing Technologies at Upcoming PRINTING United Digital Experience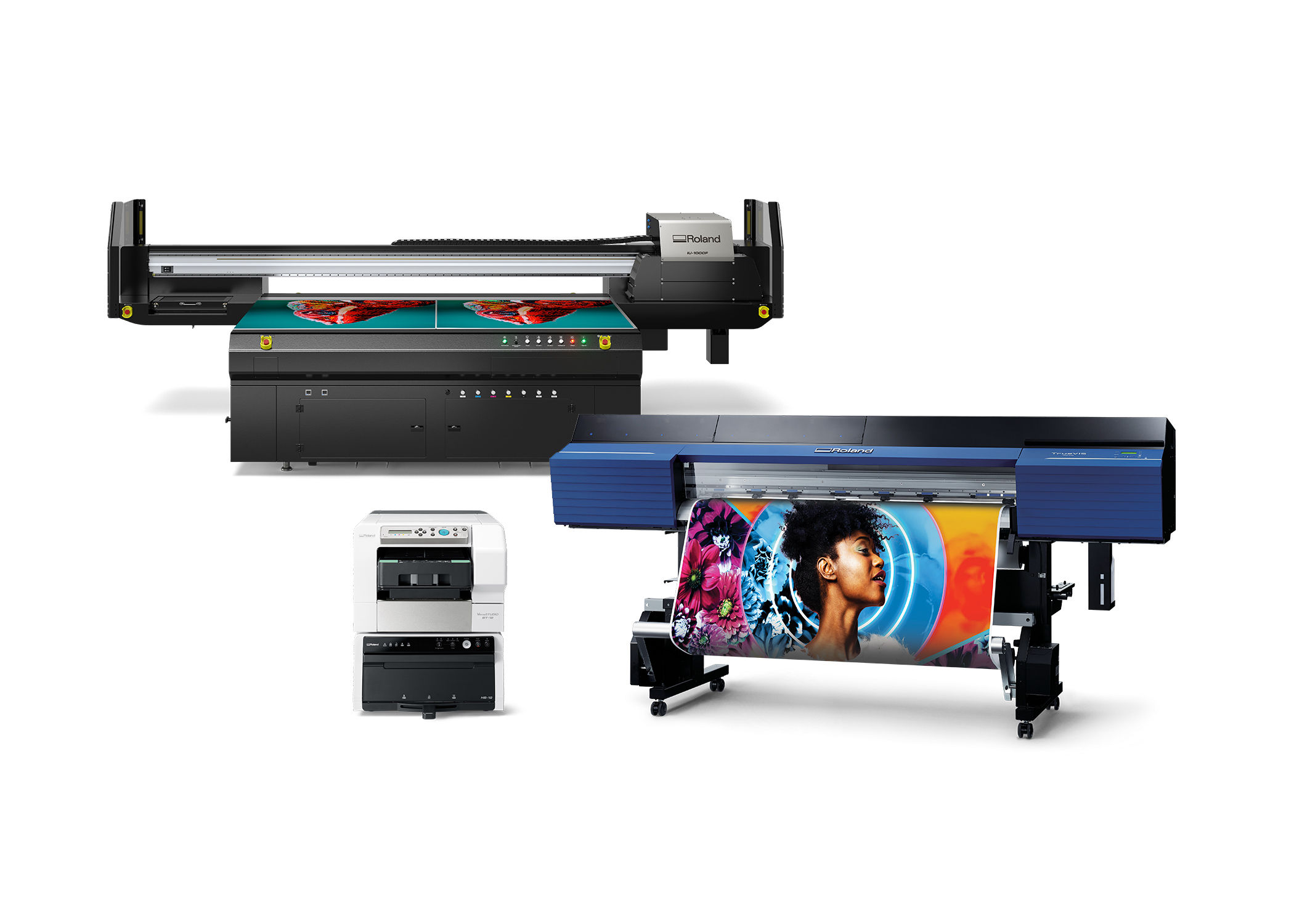 Irvine, Calif., October 22, 2020 – Roland DGA will be showcasing its advanced imaging technologies for eco-solvent, UV and direct-to-garment applications in the upcoming (October 26 - November 12, 2020) PRINTING United Digital Experience. Those attending this important virtual trade show can watch product demonstrations of exciting Roland DG devices, including the award-winning TrueVIS™ VG2-640 wide-format printer/cutter, the innovative IU-1000F high-volume flatbed UV printer, and the VersaSTUDIO BT-12 direct-to-garment printer.

In addition to getting a firsthand look at these cutting-edge machines, qualifying attendees will be able to request sample boxes from PRINTING United containing IU-1000F or VG2 printer samples following the demonstrations.

"While we all look forward to a time when we can get together once again in person, this exciting 'digital experience' offers the next best thing," said Roland DGA President and CEO Andrew Oransky. "Print professionals can see the industry's latest and greatest – including our IU-1000F, VG2 and BT-12 – safely and conveniently from their desktops. We are excited about showing attendees all the amazing things these state-of-the-art machines can do."

Listed below are dates and times for Roland DGA's PRINTING United Digital Experience product demos:
• Graphics/Wide-Format – Hardware and Consumables: Mon., October 26 at 1:45 pm (ET) – IU-1000F High-Volume UV Flatbed Printer Demo
• Graphics/Wide-Format – Finishing and Workflow: Fri., October 30 at 1:15 pm (ET) – IU-1000F High-Volume UV Flatbed Printer Demo
• In-Plant Forum – Mon., November 2 at 11:15 am (ET) – TrueVIS VG2 Wide-Format Printer/Cutter Demo
• Apparel – Direct-to-Garment/Direct-to-Substrate: Mon., November 9 – VersaSTUDIO BT-12 direct-to-garment printer to be featured
For more information on the PRINTING United Digital Experience, or to register online, visit https://www.printingunited.com. To learn more about Roland DGA or the complete Roland DGA product line, visit https://www.rolanddga.com.


About Roland DGA Corporation

Roland DGA Corporation serves North and South America as the marketing, sales, distribution, and service arm for Roland DG Corporation. Founded in 1981 and listed on the Tokyo Stock Exchange, Roland DG of Hamamatsu, Japan is a worldwide leader in wide-format inkjet printers for the sign, apparel, textile, personalization and vehicle graphics markets; engravers for awards, giftware and ADA signage; photo impact printers for direct part marking; and 3D printers and CNC milling machines for the dental CAD/CAM, rapid prototyping, part manufacturing and medical industries.