Designing Innovative Packaging Solutions with UV Print Technology
Cog LLC | Cincinnati, Ohio
David Lukshus, President & CEO of brand packaging design and prototyping agency Cog, LLC, in Cincinnati, Ohio, has also been on the side of the table where his clients sit today. In fact, he's occupied almost every seat at the table at one point or another.

With intimate knowledge of each stage in the packaging development process, Lukshus, his business partners, Mark Lackey and Lindsey Frimming, and team are uniquely situated to counsel brands on the most innovative and effective packaging options. "We partner with brands to provide faster, smarter, and more engaging packaging solutions," said Lukshus.

We talked with Lukshus to learn more about how his agency helps brand-name clients like Procter & Gamble, Danone, and Cartamundi develop cutting-edge packaging designs.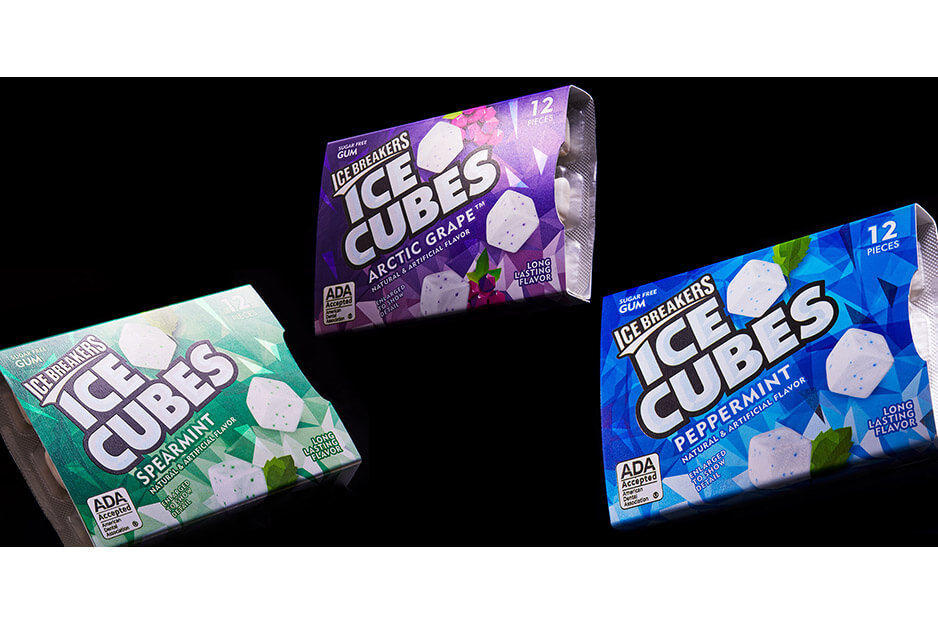 Tell us about the beginnings of Cog, LLC. Why did you decide to launch your own company?
David Lukshus: I realized when I was in my 40s that I was running out of road as an employee, and that if I wanted to be part of a company where I could actively implement solutions instead of just overseeing them, I'd have to start a company and create that culture. In 2010, I did just that.
"It's very important in the packaging development process to be able to touch and see something physical."
Cog entering packaging design was somewhat accidental. We began as an in-store display company. Our first contract was with Procter & Gamble (P&G) and their R&D packaging organization. Working with P&G's R&D department was a profound development because we'd never been in a true upstream environment before. Designing the next iteration of packaging for Tide or Old Spice that is two years away is early go-to-market. True upstream is before the brand gets ahold of it. It's the phase when something is not yet a product, but a neat idea – when we don't exactly know what it does.

Our challenge was: Can Cog provide faster, cheaper prototyping for this upstream packaging group? When we were invited to tour P&G's facility, my partners and I noticed empty labs and offices. We offered that we could put a prototyping lab there, noting that with one person and one device, we could do about 70 percent of what they were looking for and reduce costs by about 60 percent. The client would also benefit because all the prototyping would take place in their facility, which helps protect their intellectual property. We've had our employees inside of P&G's R&D facility for 12 years now. I think that we're able to provide a totally different idea with extra benefits for the client because we have been on the opposite side of the table before.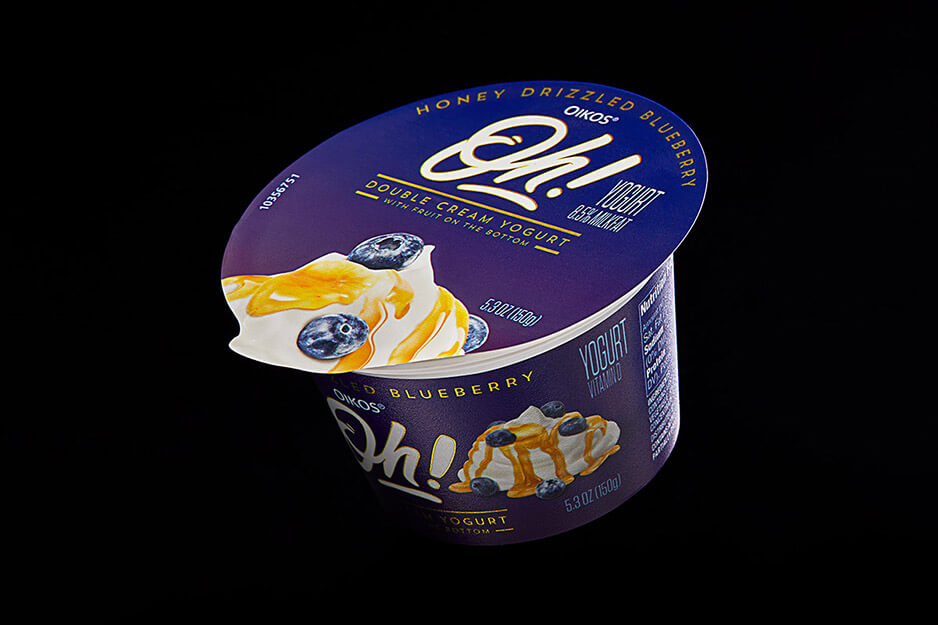 Please briefly describe your company's growth.
I really think that our company's success is a Malcolm Gladwell "ten thousand hours" investment along with the right business focus and structure. We have never had account managers and product managers. Clients work directly with our talent, with no go-between on our end. This helps us take time and cost out of the process.

What a cog does in an engine is transfer motion from one gear to the next. We can situate ourselves in various intersections in the packaging supply chain, between R&D and design, design and brand, design and printer, material and finishes, developer and design. There isn't room for more large players in this supply chain, but there's plenty of room for a small, essential accelerator.

We started with three partners and one employee on-site at P&G. We still have three partners, but one partner left and was replaced by our first employee, Lindsey. We are up to nine employees now and have quadrupled our finances.

We have our on-site facility in P&G and a larger office in downtown Cincinnati that accommodates any client.

Please tell us about Cog today.
We provide services to the consumer packaged goods, aerospace, and wine and spirits industries. We typically deal with products designed for the U.S. market.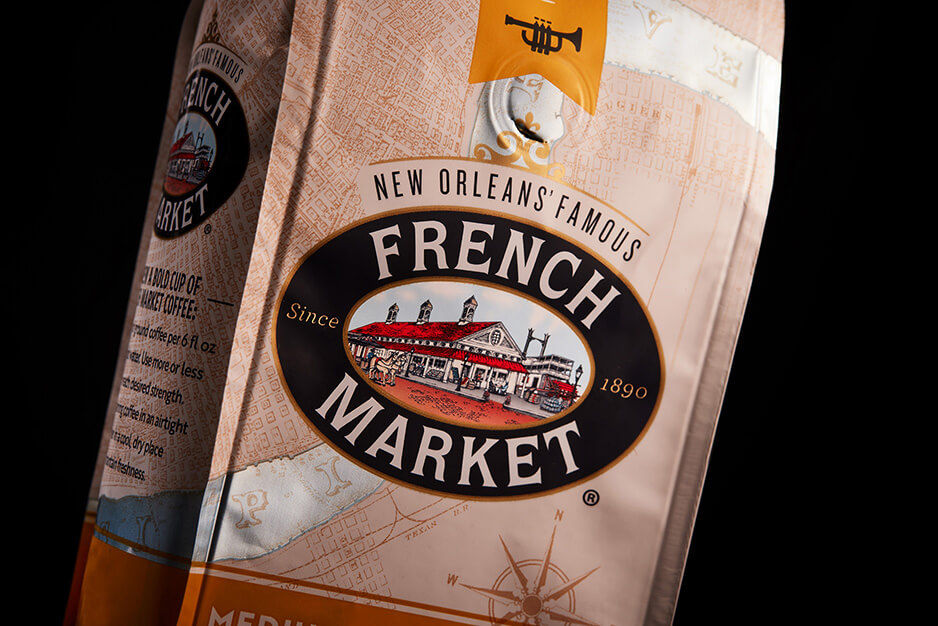 Why did you first decide to bring in UV printing equipment? What features were important to you?
P&G provided us with a 750-square-foot room. We needed to produce a lot of bang for the buck for them. We knew that we would rely on one employee who would have to quickly learn how to use equipment that could produce realistic prototypes for our client. It was actually a member of a big printing company's graphics department who recommended the Roland DG VersaUV printer/cutter. The printer's interface was easy to learn, and it did exceptionally well for us in the R&D environment. Eventually, we upgraded to a newer model VersaUV.

Our office downtown services agencies and other color-demanding clients, so we bought a Roland DG 54-inch wide-format printer/cutter with an extended color gamut including Orange, Green, Metallic Silver, and White ink. Staying with Roland DG eliminated a lot of the learning curve. We also acquired a Roland DG LEF series benchtop UV direct-to-object printer. We have had some fun with the LEF and have done some pretty remarkable things with it.

With the amazing software out there, how important is it to create a physical prototype?
It's very important in the packaging development process to be able to touch and see something physical. There are lots of things consumers are happy to buy online, but you really need to let people develop a relationship with the product by touching and feeling it. In addition, that process can give the right people the confidence to advance the idea.

Now, that initial stage of developing a "mock-up" or "comp" is where everyone else in our industry stops. They don't correlate their prototype to the end stage – which is the commercial printer's capabilities. But developing that end-stage level of feasible design has always been Cog's passion and expertise. We tinker here and there to show during the early design stages what the end stage printer can actually accomplish.

We are in the comping and prototyping company category, and we strive to deliver output of quality. But, at heart, we are a process improvement company. As a challenger company going up against legacy comp and prototyping companies, we had to have a point of differentiation. Ours is that we are committed to feasibility. We let the printer/converter and the substrate and finishes/embellishments stakeholders in on the process.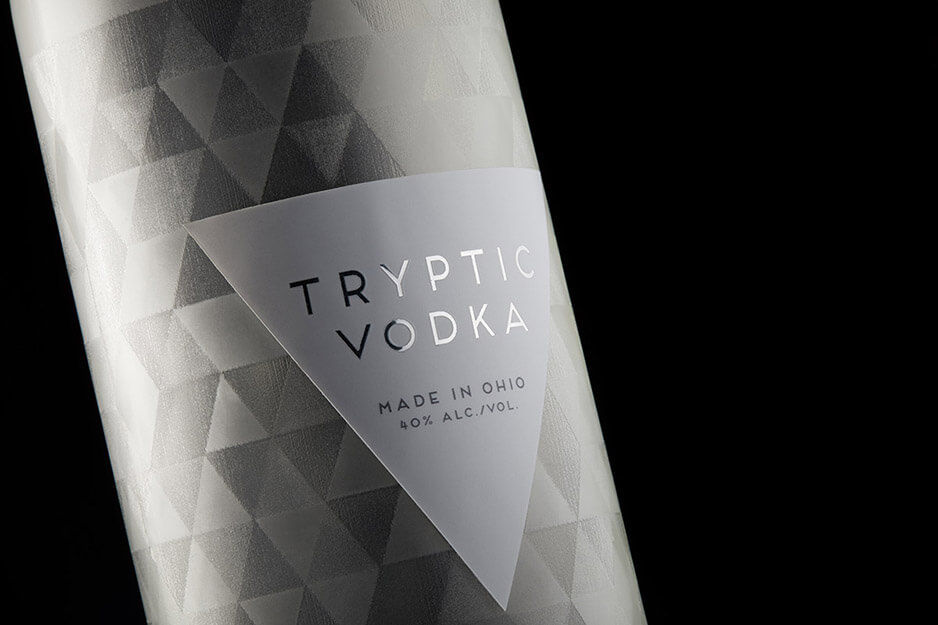 How close are you able to get in terms of quality to what commercial printers produce?
One of our first big clients was Spear which became Multi-Color, a Cincinnati-based company that prints up to 70 percent of all beer labels in the world including Heineken, Modelo, and others. They entered a contract with us because they were being asked for innovation, and we were hired to be their creative partners. Although their pressmen had all these great ideas about tactile effects and personalization, they couldn't try out their ideas on their presses because those machines are too large and expensive to run for short, customer-specific prototyping purposes.
Before they would work with us, they had to see our output. They gave us files and output we had to match from Seagrams, Budweiser, and other high-profile customers We came back to them with files and samples, and they were looking at them through printer loupes. I then realized that designers were a piece of cake to impress. Printers, however, were tougher to win over! From that day on, every printer we worked with had someone in their group with a loupe – and every single one of them said the prints from our VersaUV benchtop flatbed were the best they'd ever seen.

Working to meet the commercial printers' high standards proved our quality. While the end result may not be exactly the same, what we're able to produce is the best they've ever seen. We are working further up the development cycle and proving that we're not your garden-variety comp and sales samples house.

Have the Gloss and White inks been valuable for you?
We really get a lot out of the Gloss ink and the matte effects – we are using laminators and applying our secrets on top of that. Labels are increasingly sophisticated these days. It's no longer enough to just put ink on a substrate. You need to be using multiple devices and creating multi-step labels.

We manipulate the White ink significantly. When you are printing on a foil substrate you can really get a lot of impact if you fully explore opacity and transparency with the White ink. You can manipulate opacity on-screen, but the output is the proof – the difference between 80 percent opacity and 60 percent opacity in a proof can be a game-changing experience.

Please describe a "typical" project.
There just isn't one. Every project that comes in represents a different challenge. It feels like there are only a handful where we've seen it before. Unless it's a repeat request, of course.

You are working in a very competitive marketplace! Why do you think your clients are choosing Cog, LLC?
I think that our selflessness and commitment to feasibility – our practical knowledge of what the rest of the supply chain needs – sets us apart. We're constantly providing lunch & learns for our clients about what we've seen at conferences, and we have a section on our website called "Cognitions" that is our knowledge-sharing commitment. We stand out because we're not just trying to make a beautiful thing that's someone else's responsibility to produce. We take the time to find out how the final product will look in commercial production, and we bring all that knowledge to each project.

What lies ahead for Cog, LLC?
We are always looking at ways to help optimize the design-to-print process. In the future, I can see us potentially helping with print management or print consultation. We are currently strengthening our industrial design capability for solid forms of packaging. Eventually, we'd like to move into product design.