You may know Roland DGA's Small Business Segment Manager Angelyn Cubacub as a small business expert, but did you know she also owns and runs a successful online print business? Angelyn has always had an entrepreneurial spirit. Ever since high school, she's been making and selling her own printed designs.
To gain some insight on how to start a successful print business, we talked with Angelyn about her journey: how she started out, found her niche, expanded to brick-and-mortar, and eventually opened her online shop, as well as the many valuable lessons she learned along the way.

Angelyn's business prints a wide range of graphics including these vibrant window clings on a versatile Roland DG printer/cutter.
Tell us about how you developed your first business venture.
Angelyn Cubacub: I grew up around signmaking. My dad ran a print business in Guam, where I was born. When my family moved to California in 2005, it was a total reset. He started his new business with a vinyl cutter in our garage. In high school and through college, I used the cutter to run a little decal business, selling to my friends and on eBay.
In 2012, my dad got a Roland DG printer/cutter. Soon after, he retired because of an injury, and I really dove into the whole printing business, running it practically solo. I spent many nights and weekends learning how to use the new machine and build a business around it.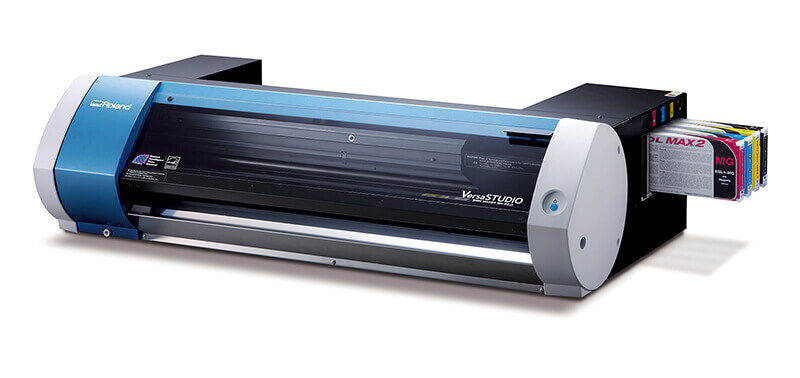 Desktop printer/cutters like the Roland DG VersaStudio BN-20A provide full-color printing and cutting capability at an affordable price point.
What products did you offer?
Roland DG digital printer/cutters are so versatile that they can be used to print practically anything, and being a new entrepreneur, I ended up taking every job that came my way. This included sports team uniforms, birthday banners, graduation head cutouts, wedding signs, stickers, flyers, and more.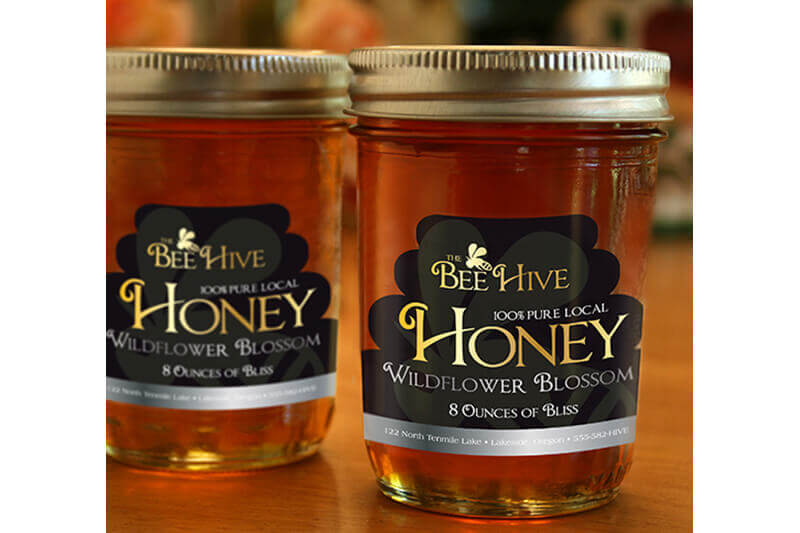 Stickers and labels are among the most popular print requests.
How did taking every job help or hurt your business' growth?
It was extremely beneficial for me to accept a wide variety of jobs and learn from them as I started my business. Almost all the work I got was from word-of-mouth referrals. I landed some jobs by offering to trade my work for goods or services, which created opportunities for me to challenge myself and gain experience with particular types of projects.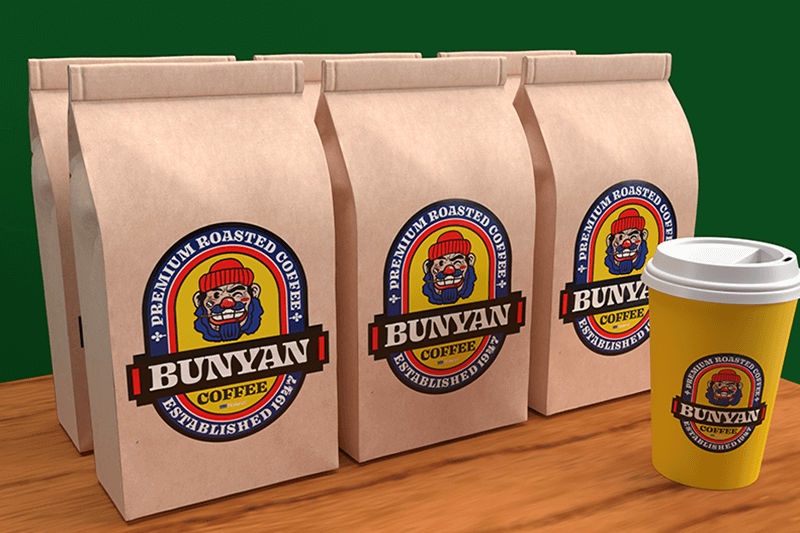 Saying "yes" to all kinds of print jobs helped Angelyn grow her business.
When did you open a storefront? What lessons did you learn in doing so?
In 2013, I took the leap with my partner to open a brick-and-mortar location. Having the overhead costs of a storefront taught me a lot about operating a business. I learned even more about the capabilities of my printer, and about how to price different types of projects. I also learned administrative lessons like how to pull city permits. That was a time of intense learning.
How did you market your brick-and-mortar business?
Word of mouth was no longer enough, so we marketed our business actively. One of our strategies was to go through the public "New Business" listings in our city and reach out to as many new businesses as possible. We didn't have social media or email automation back then, but we had plenty of motivation. Looking back on it, it's amazing that we were able to get the jobs we did, printing for bakeries, liquor stores, vape shops, contractors, theatre groups, and the list goes on! We printed window and vehicle graphics, decorated retail displays, created flooring stencils, put logos on uniforms, and produced channel letters and monument signs.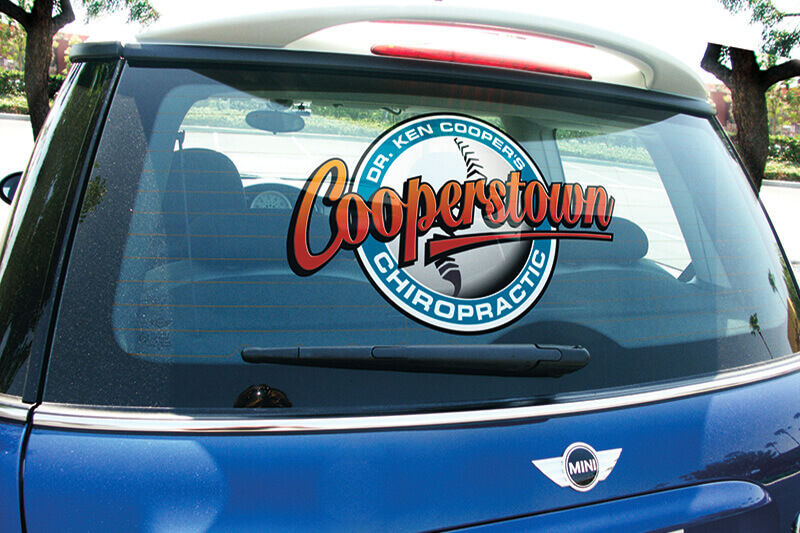 Versatile eco-solvent printer/cutters easily produce colorful logos for vehicle graphic applications.
At what point did you narrow your product focus?
There's no faster way to learn than from taking on all kinds of print jobs, making errors along the way, and then learning from those mistakes. It took about a year for us to determine what our actual product focus should be, but after that, I am glad to say that we found our niche.
Slowly we started to pivot away from the most time-consuming jobs and began focusing on creating our own designs to sell at higher margins. We sold our products through Etsy and
searched for additional convention vending opportunities. As a small business with limited cash flow, we offered to trade signage or design services for booth space whenever possible rather than fronting the cost.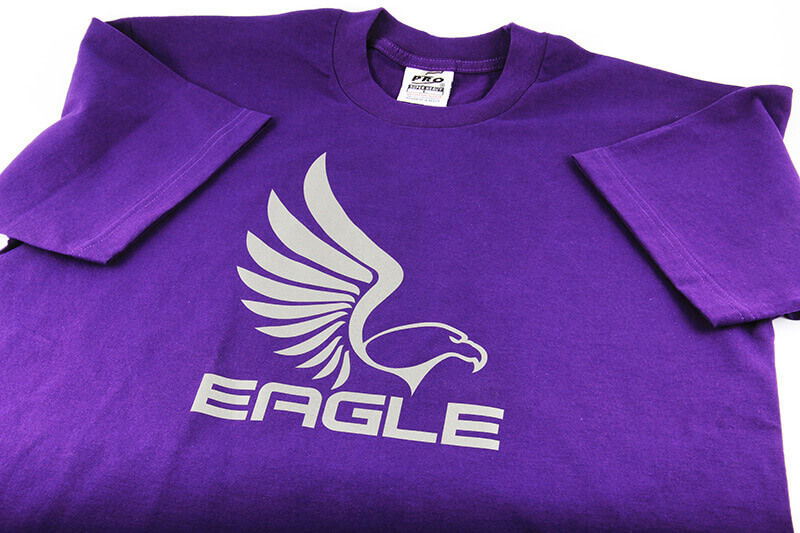 Cut vinyl graphics can be applied to apparel as well as to windows and walls.
How is your business doing today?
We have had our own successful online shop for the past eight years and counting! In addition, we still sell at conventions several times each year. We currently offer decals, art prints, and apparel created from our own designs. Our team now includes artists and other creatives from different countries.
What other insights can you share from starting your own business?
Pulling all-nighters when you're first starting out is really common, and so is having your family lend a hand when possible. I don't think many people realize all the work that goes on behind the scenes in a small business. All the birthdays that have to be celebrated in-shop, all the late nights, early mornings, and weekends spent working. Starting and running a small business takes a lot of courage and persistence.
After many years of printing for, working with, and learning from other entrepreneurs, I can definitely say that small business owners are truly amazing people!
If you have questions for Angelyn, you can connect with her through her Instagram account, @printbestie.