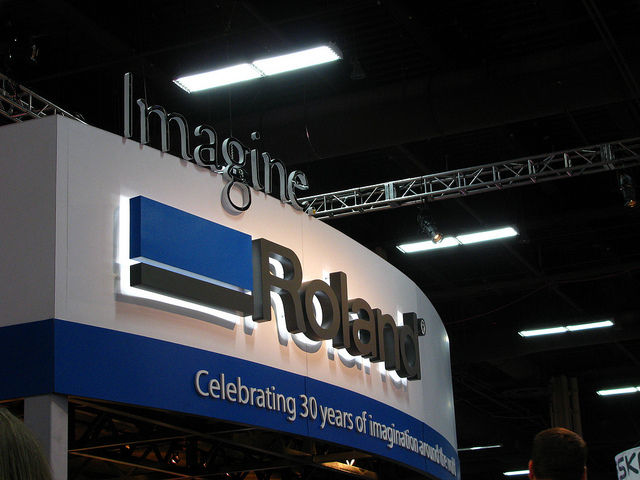 The ISA Show – 2011
ISA (International Sign Association) is always a big show for us and this year was no different. Pre-show numbers coming out of the association showed registration significantly up from previous years, with more exhibitors and booth space. We took more space ourselves with a 40x60ft booth and a whole new booth structure that looked fantastic thanks to our awesome marketing department. In addition, we had three exciting new products to talk about: the VersaUV LEJ-640, Roland DG's first roll-to-roll hybrid flatbed; the LEF-12 UV small flatbed, and our new 20" print/cut device called VersaStudio.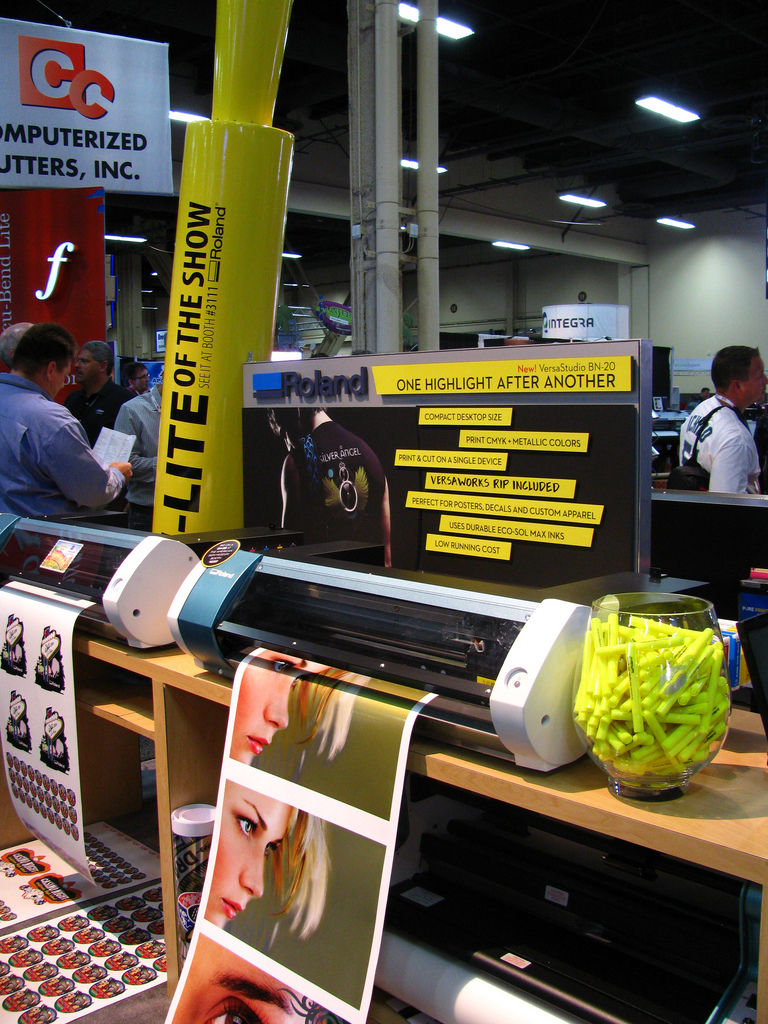 Previewing Roland DG's new 20″ print/cut with Metallic
Going to the biggest show, looking great in a new booth and having three new products to talk about makes for a great show, and it was. We got great feedback from our dealers, lots of pre-orders for the new LEJ-640 and talked to many of the over 19,000 attendees at the show.
In case you missed ISA, here's some great photos from the show!
Thanks for reading,
Rick