Rebuilding a Sign Business with State-of-the-Art Printing Technology
Great Big Graphics | Morristown, Vermont
Picking up the pieces of someone else's struggling sign business is never easy, but Nichole Loati had a feeling about a shop that was for sale in Morristown, Vermont. "I knew I could bring it back and make it even better," she said.
In 2012, she took the leap and bought Great Big Graphics, and four years later, she more than doubled the size of their facility. She hasn't stopped growing her business since then. We talked with Nichole about how she resurrected the more than 30-year-old sign shop, and what moves she's making to keep their growth going strong.
Have you always worked in the sign industry?
Nichole Loati:
I'm very artistic, and I've always gravitated toward advertising work regardless of who I worked for and what my actual job title was. From age 14 on I was making temporary signs, planning ad campaigns, and doing publicity for various employers. In 2010, I found myself unemployed for the first time and decided to start my own marketing company, working from home while raising my three toddlers as a single mom. I floated that company for two years, building slowly, and barely making ends meet.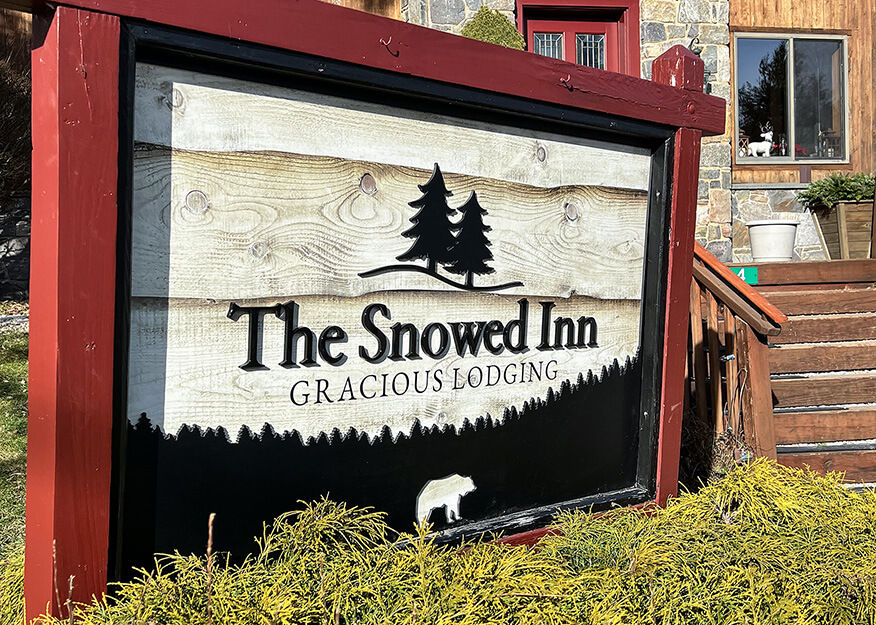 Great Big Graphics was on its second owner and losing money - what caught your eye about the business?
One day, the then-owner of Great Big Graphics asked me to coffee. We didn't know each other per se but we ran in the same circles. I agreed to meet, and she proposed I buy her struggling sign company. Great Big Graphics had been a very successful company for 25 years before she bought it. In the five years she'd had it, the shop had undergone several restructurings, lost 75 percent of its staff, and lost the building that the company owned.
I ended up cashing in my retirement and mortgaging my house, because I had a feeling about the place. I knew I could do a lot with it.
"The price point of our signs is considerably lower because of our materials and print capability, and we're able to turn around 30 signs in the same amount of time that other shops take to make one sign."
How did the business grow?
In 2016, after four years of ownership, I signed a new property lease that more than doubled the size of our facility to 3,500 square feet. We now have three full-time employees and two vehicle bays capable of holding vehicles up to 60' long and 14' high. Northern Vermont experiences long, cold winters, which often limits the types of projects other graphics companies can take on. Our large, heated space enables us to work on vehicle projects of any size, year-round.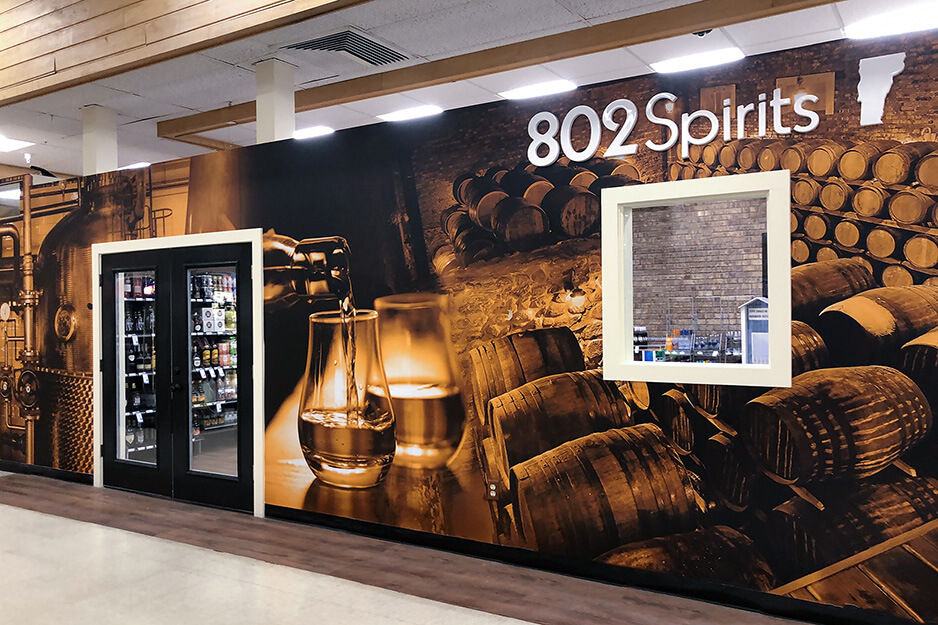 We're certainly not the largest sign company in Vermont in terms of revenue or staffing, however we do have the largest physical space of all our competitors and are known for being able to work on vehicles of any size. I've now owned the company for 10 years and 2021 was our highest grossing year yet.
How did having new printing equipment contribute to your success?
When I purchased the company, it came with an old inkjet from a different manufacturer and several older plotters. My first major purchase was a Roland DG 54-inch printer/cutter. Prior to buying that machine, I shopped around a lot, read forums and blogs, sifted through trade magazines for several months, and then found our Roland DG dealer. The improvement in quality between the old inkjet and our Roland DG printer/cutter was massive. In 2019, I added a Roland DG
TrueVIS VG2-540
with orange ink, and a Roland DG
CAMM-1 GR-540
cutter.
On the printer that came with the shop we could only print 4' or 5' length on a 54-inch roll before the weight of the material started pulling the vinyl off track. This seriously limited the size of a project we could print in one panel, and resulted in a lot of smaller, pieced together prints. Since we switched to Roland DG equipment, the length we could comfortably print extended to 30' on the VG2. The issue then became where to put the print to dry and cure. We've since mounted hanging brackets high on the walls in our (thankfully) huge industrial space and can hang up to three 30' panels of continuous print to dry.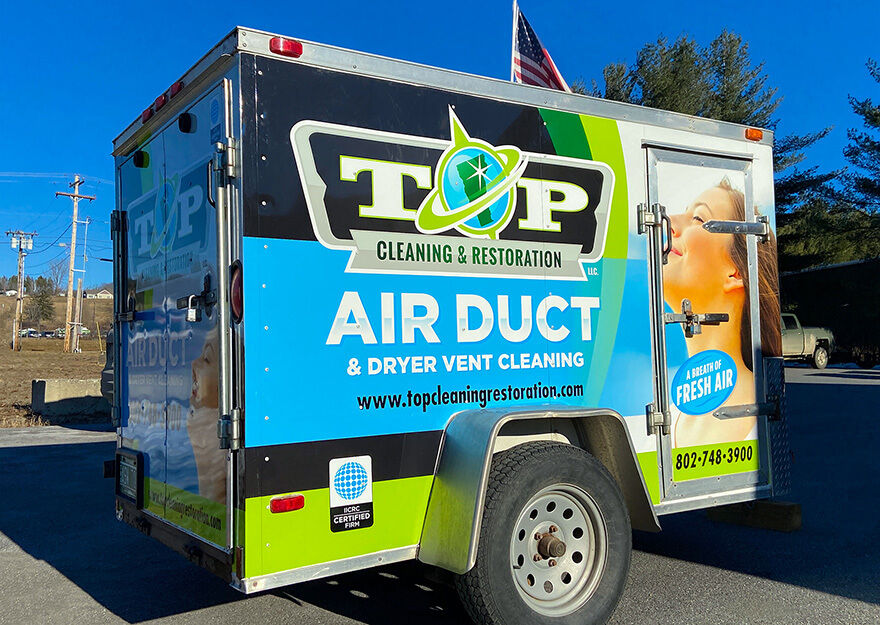 Have you changed the mix of products you offer?
When I purchased the company it sold graphic design, signage and simple vehicle graphics. Since I bought it, I've expanded our service portfolio to include full vehicle wraps, laser engraving, and CNC carving. We've also partnered with another Vermont-based company, a label printer, to offer
graphic design and label printing
for all types of refrigerated and shelf-stable products. Currently our website is informational only, but we're in the process of developing an e-commerce website to offer engraved products, simple signage, and print-and-ship vehicle graphics.
In the beginning, many clients were looking for hand-carved, hand-painted, wooden backers, natural coatings. All of these projects are very labor intensive, slow jobs. I have been promoting more printed work and maintenance-free materials such as PVC and ACM.
Many of our local competitors are still primarily doing hand-painted carved signs. We are the only shop with a CNC router within a couple hours' drive of our location, so we handle the carving work for several other sign shops and I get to see firsthand what they're selling. We still sell hand-painted carved signs, but whereas a nearby shop might be selling this type of sign exclusively, I sell maybe a half-dozen a year.
The price point of our signs is considerably lower because of our materials and print capability, and we're able to turn around 30 signs in the same amount of time that other shops take to make one sign. That is definitely the direction I want to continue going in.
Why do you believe it's so important to start projects with strong design?
The fact is. many folks who fancy themselves graphic designers have never visualized their art on a three-dimensional object. That's mainly what we do here, and so the starting point with any project is having a logo and brand art to work with that is not only clear and easy to understand and read, but also versatile enough to be used in three dimensional applications. This holds true whether we are printing graphics that will be applied to the side of a bus, wrapped on the hood of a truck, or installed standing off a building as a dimensional sign. While we work with a lot of our own art, we also work with our customers' existing art files whenever that's needed.
You have a great title! What do you like most about being "Queen Bee" at Great Big Graphics
?
I have a fantastic team. My graphic designer, Ray, has been with this company since before I owned it. He was an unpaid intern when I purchased the company and I brought him on first as a part-time and then a full-time employee. In 2016 my husband joined as the full-time sign maker and installer. He primarily works with the printer and plotters, on the CNC router, and in the field installing signs and graphics.
Because we're a small team, we all have our hands in every project, which is nice for keeping the workday interesting. One moment I'll be answering the phone and emails, or laying out and quoting jobs, and the next I'll be weeding graphics, painting a sign, or installing a wrap.
How do you drive business to Great Big Graphics?

Until 2015, the only advertising Great Big Graphics ever did was having a static website and relying on word-of-mouth referrals. At that point I stepped into television advertising, then expanded our online presence to include display ads, social media management, and a blog.
Our clients come from all walks of life, though many are smaller companies and tradesmen. We're located in rural Vermont, so large corporations aren't much of a thing around here. Often, we handle our clients' marketing projects from start to finish, as they're looking for help with the whole spectrum of advertising.
We've also handled large-scale rebranding campaigns for a limited number of larger companies, including Gills Point S, Keurig Dr Pepper, Union Bank and 802 Spirits. With these projects, we generally handle everything within driving distance of our shop and then design, print and ship to third party installers for anything outside our service area.
What do you see for the future of Great Big Graphics?

My ten-year plan involves adding additional equipment and employees to run it. I'd like to grow this company beyond just the three of us by continuing to sell long-lasting creative business signage made from modern materials and manufactured using advanced printing equipment. With the right setup and an e-commerce sales-tool, we can increase sales without drastically increasing overhead.
In the future, I'd also like to invest in a flatbed printer. The additional versatility of UV and its ability to print on a variety of surfaces is really appealing.