Roland DGA to Sponsor 2017 Window Film Conference and Tint Off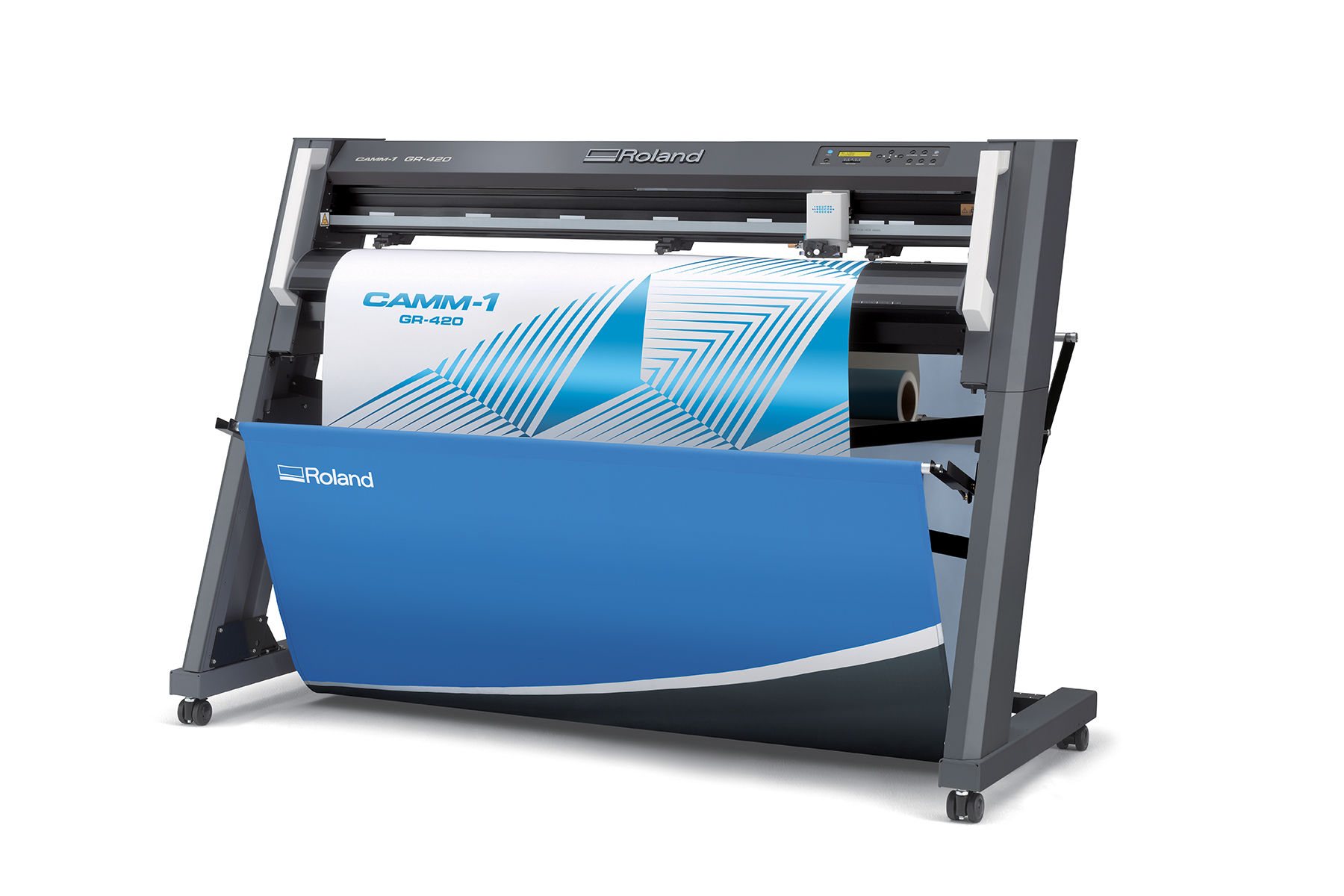 Irvine, Calif., Sept. 21, 2017 – Wide-format digital imaging manufacturer Roland DGA will be an Emerald Sponsor of the 2017 International Window Film Conference and Tint-Off (WFCT), reinforcing its position as a leading provider of cutters for window film and paint protection. Taking place October 4-6 at the Palm Beach County Convention Center in West Palm Beach, Florida, WFCT is the only event dedicated exclusively to the window film industry.

Roland DGA will be providing two of its new CAMM-1 GR-420 large-format cutters for use by those participating in the "paint protection" competition at the WFCT, which will also feature automotive and architectural "tint-offs," informative seminars, networking opportunities, and more. In addition, attendees will be able to check out the GR series cutters in action by visiting the Roland booth, 115, on the exhibition floor.

"The WFCT will be a great venue for showcasing the recently launched GR series – our most advanced large-format cutters to date," said Andrew Oransky, president of Roland DGA. "We're confident that both the competitors and attendees will be equally impressed by the capabilities of these next-generation machines, which are the culmination of Roland's 30 years of digital cutting technology."

The CAMM-1 GR series includes the 42-inch GR-420, the 54-inch GR-540 and the 64-inch GR-640 – all uniquely engineered to deliver best-in-class cutting quality and performance. Each model boasts an incredibly stable "L-shaped" integrated machine and stand design, cutting speeds of up to 58.5 inches/sec (1,485 mm/sec) and up to 600 gf of downforce, along with a host of other advanced productivity features.

For more information on Roland's CAMM-1 GR series cutters, or the complete Roland product lineup, visit www.rolanddga.com. To learn about all the International Window Film Conference and Tint-Off has to offer, visit www.wfctevent.com.


About Roland DGA

Roland DGA Corporation serves North and South America as the marketing, sales and distribution arm for Roland DG Corporation. Founded in 1981 and listed on the Tokyo Stock Exchange, Roland DG of Hamamatsu, Japan is a worldwide leader in wide-format inkjet printers for the sign, apparel, textile, personalization and vehicle graphics markets; engravers for awards, giftware and ADA signage; photo impact printers for direct part marking; and 3D printers and CNC milling machines for the dental CAD/CAM, rapid prototyping, part manufacturing and medical industries.