Roland DGA to Offer Born to Wrap Workshop for the First Time Ever in Mexico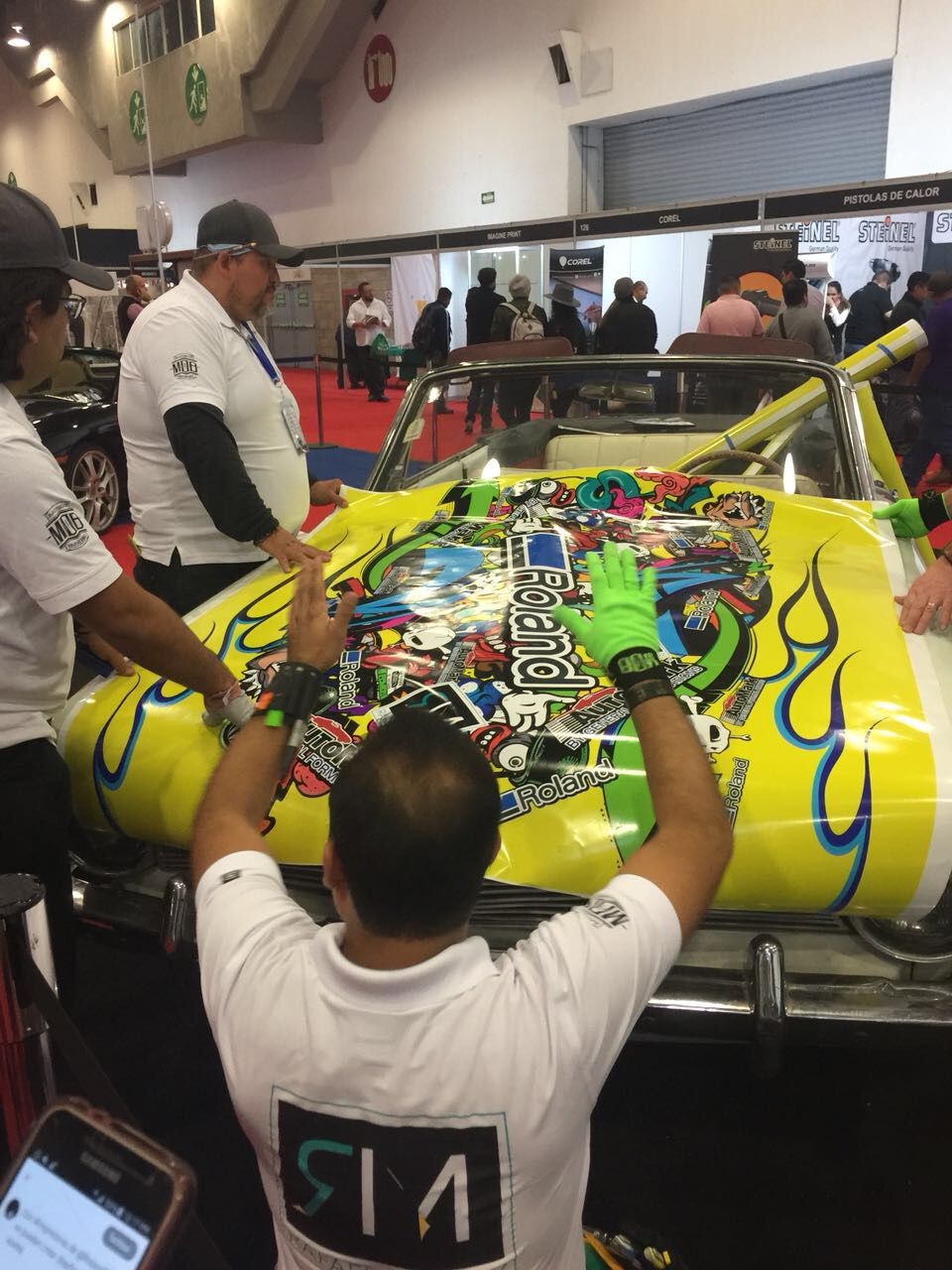 Irvine, Calif., July 12, 2018 – Roland DGA will be offering its popular Born-to-Wrap vehicle wrap workshop in Mexico for the first time ever, giving attendees an opportunity to learn the tricks of the trade from industry experts. Like Roland's U.S.-based Born-to-Wrap classes, the comprehensive two-day workshop, to be held July 19-20, 2018 in Mexico City, will combine classroom instruction with hands-on wrap installation in a simulated shop environment.

Leading the Mexico City workshop will be award-winning wrapper Rafael Muñoz, director at Prodigyo Imagen Visual, who will teach attendees everything they need to know about running a successful wrap operation. Muñoz will share his vehicle wrap secrets – lessons learned over many years – while also providing instruction on the use of Roland's advanced digital inkjet printers.

"We're really excited about this first-ever Mexico Born-to-Wrap workshop," said Amado Lara, Roland DGA Director of Sales, Latin America. "The demand for vehicle graphics and wraps is growing rapidly throughout Mexico, making this a great learning experience for those seeking to enter the field, or for established wrappers who want to take their abilities and operations to the next level. "Attendees will walk away with a wealth of real-world skills and knowledge they can apply immediately in their own workplaces."

For additional information on the upcoming Mexico City Born-to-Wrap workshop (in Spanish only), visit https://www.rolanddga.com/es/soporte/roland-academy/workshops/btw-mexico-basics-and-beyond. To learn more about Roland DGA's U.S.-based Born-to-Wrap workshops, visit https://www.rolanddga.com/support/roland-academy/workshops.

About Roland DGA

Roland DGA Corporation serves North and South America as the marketing, sales and distribution arm for Roland DG Corporation, a worldwide leader in wide-format inkjet printers for the sign, apparel, textile, personalization and vehicle graphics markets; engravers for awards, giftware and ADA signage; photo impact printers for direct part marking; and 3D printers and CNC milling machines for the dental CAD/CAM, rapid prototyping, part manufacturing and medical industries.

To learn more about Roland DGA, visit www.rolanddga.com.