DGSHAPE by Roland Leads the Way at International Digital Denture Symposium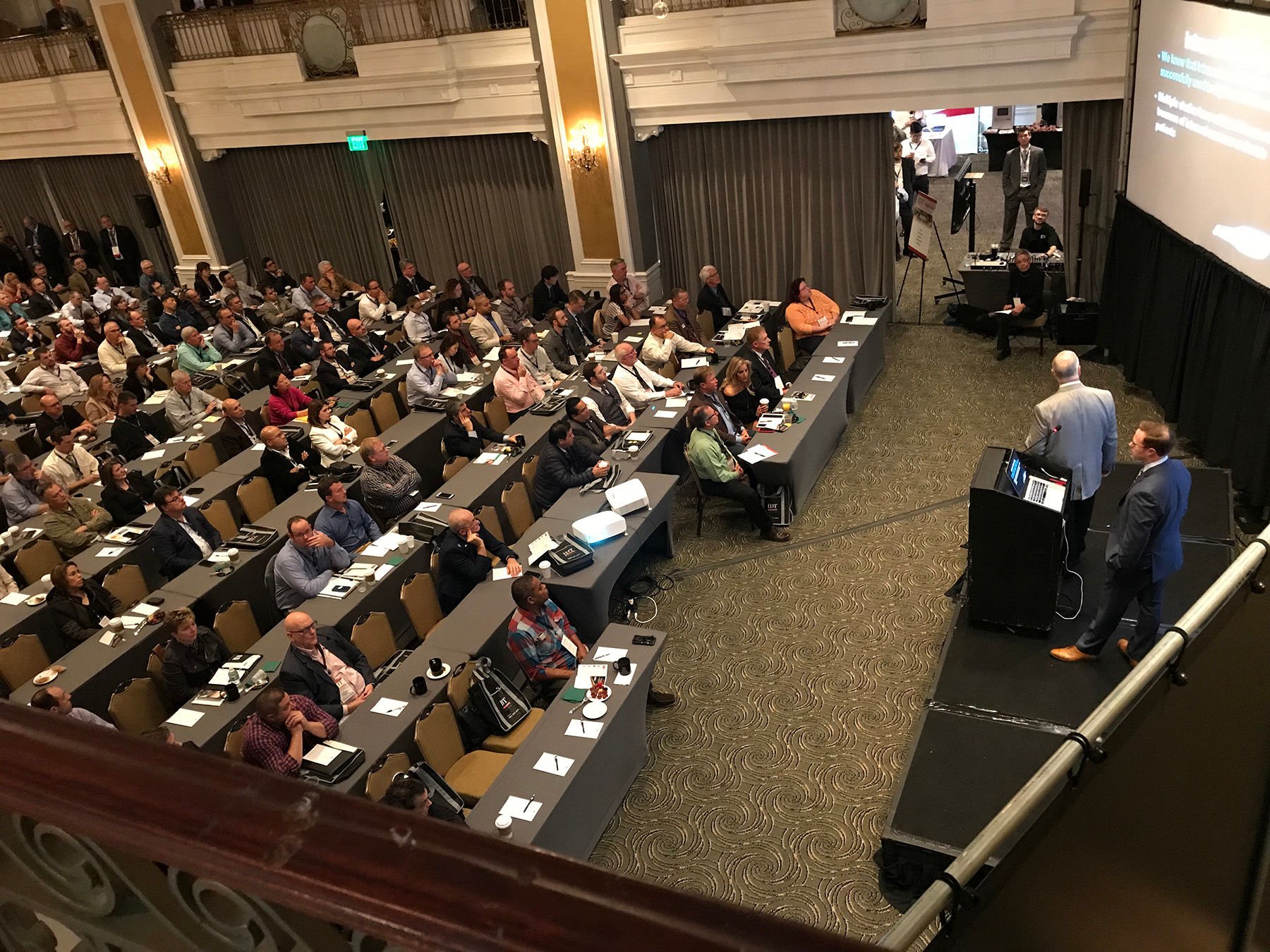 Irvine, Calif., Nov. 15, 2017 – DGSHAPE by Roland had a major presence at the recent IDT International Digital Denture Symposium in Baltimore, Maryland, participating as a Gold sponsor, conducting informative presentations and workshops, and demonstrating the impressive capabilities of its advanced digital dental devices. DGSHAPE was one of a select group of manufacturers participating in the Symposium, which attracted lab owners and clinicians from around the world.

The two-day event, which took place October 27-28 at the Lord Baltimore Hotel, brought together industry thought leaders and professionals interested in learning about the latest science, product innovations, and business strategies surrounding the new frontier of digital denture solutions. Among the attendees were many early adopters of devices like DWX series mills and the DWP-80S dental 3D printer – cutting edge machines that are transforming the way full and partial dentures, custom trays, and frameworks, are created.

"Most of those who attended the Symposium were looking for ways to improve their denture production workflows," said Dwight Blair, Roland DGA dental product manager. "They wanted to know if there is a proven, complete digital workflow, or how they can use today's technology to digitize specific parts of the workflow. The event served as the perfect venue for learning how innovative devices, such as those offered by DGSHAPE, can automate many aspects of the process and make it more precise, efficient and profitable than ever."

In addition to displaying some of its latest devices, DGSHAPE by Roland hosted an informative one-hour workshop on "Digitizing Dentures," as well as an insightful keynote presentation, "Open Source Digital Dentures by Combining Available Technologies," featuring accomplished dental technician, educator and lab owner, Justin Marks, CDT. According to Marks, digital denture advancements are creating new, exciting opportunities. "Our industry will no doubt see continued development in the area of digital dentures, and in a short while, they will become pervasive in dental labs and clinics in much the same way that CAD/CAM crowns and bridges have over the past 30 years," Marks said. "Without any one clear solution setting the standard for widespread adoption, it's important for labs to research their options and experiment with technologies and workflows that best fit their businesses. Roland's open architecture DGSHAPE solutions for milling and 3D printing, already employed by a large user base, can help crown bridge labs get into denture production and enable denture labs to transition to digital."

To learn more about the complete DGSHAPE by Roland product lineup, visit www.rolanddga.com/dental. For more information on the IDT International Digital Denture Symposium, visit https://idt.cdeworld.com/events/548.

About Roland DGA

Roland DGA Corporation serves North and South America as the marketing, sales and distribution arm for Roland DG Corporation. Founded in 1981 and listed on the Tokyo Stock Exchange, Roland DG of Hamamatsu, Japan is a worldwide leader in wide-format inkjet printers for the sign, apparel, textile, personalization and vehicle graphics markets; engravers for awards, giftware and ADA signage; photo impact printers for direct part marking; and 3D printers and CNC milling machines for the dental CAD/CAM, rapid prototyping, part manufacturing and medical industries.