Roland DGA to Showcase its Laser Engraving and UV Printing Technologies at the 2020 Pacific Design and Manufacturing Expo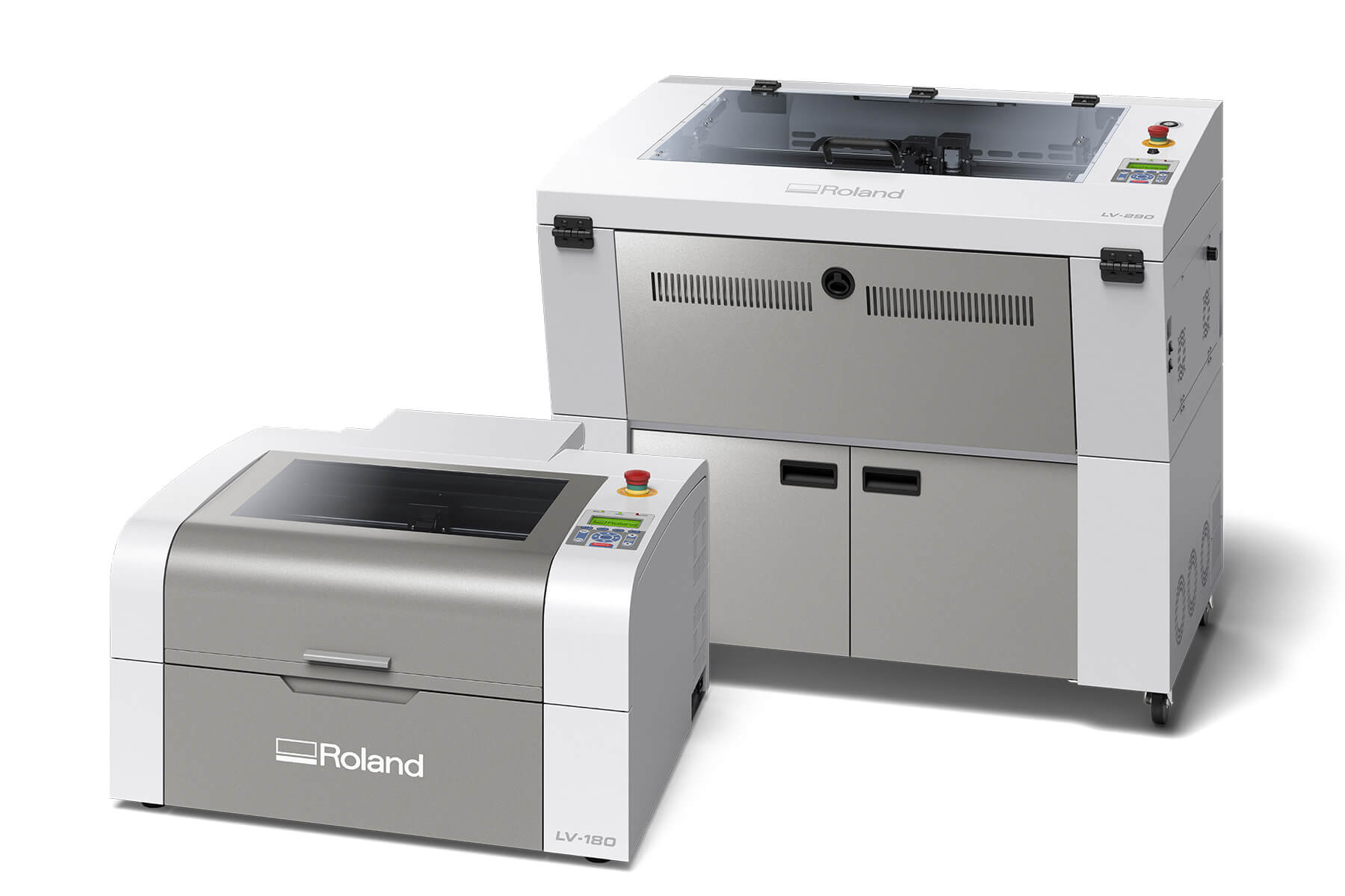 Irvine, California, Jan. 30, 2020 – Roland DGA Corporation, a leading provider of digital devices for wide-format imaging, direct part marking, engraving, rapid prototyping and other applications, will be showcasing its latest laser engraving and UV printing technologies at the 2020 Pacific Design and Manufacturing Expo, February 11-13, at the Anaheim Convention Center. This important show, along with the four other tradeshows co-located with it – Medical Design & Manufacturing (MD&M) West, Automation Technology Expo (ATX) West, WestPack, and PLASTEC West – constitute North America's largest design and manufacturing event.
Attendees can get a firsthand look at Roland's new LV series laser engraving machines and VersaUV LEF2 series UV flatbed printers in action. Incorporating state-of-the-art CO2 laser technology,LV engravers are ideal for permanently marking a wide variety of parts and instruments – including those composed of aluminum, stainless steel, Inconel, copper, titanium, and brass – quickly and accurately. Advanced, efficient and simple to operate, LV laser engravers allow companies to reduce costs and increase quality control by performing part-marking requirements in-house instead of outsourcing. They are also Class 1 compliant, providing users with assurance that they meet the most stringent safety requirements.
Roland will also be demonstrating the cutting-edge capabilities of its VersaUV LEF2 flatbed UV printers – cutting edge machines that can print directly onto virtually any substrate or three-dimensional object up to 3.94 inches thick. The LEF2 employs state-of-the-art UV-LED lamps to instantly cure ECO-UV inks on the surface of the material, allowing even detailed graphics and fine text to be printed with ease and precision.
"We are very excited about exhibiting for the first time at the Pacific Design and Manufacturing Expo and familiarizing this market sector with our products," said Roland DGA Application Specialist Kevin Rosen. "Show-goers will be impressed when they see the amazing things our devices can do, especially when it comes to part-marking and other industrial applications."
To learn more about Roland LV series engraving machines, visit https://www.rolanddga.com/LV. For more information on Roland's VersaUV LEF2 series UV flatbed printer, visit https://www.rolanddga.com/LEF.
About Roland DGA Corporation
Roland DGA Corporation serves North and South America as the marketing, sales, distribution and service arm for Roland DG Corporation. Founded in 1981 and listed on the Tokyo Stock Exchange, Roland DG of Hamamatsu, Japan is a worldwide leader in wide-format inkjet printers for the sign, apparel, textile, personalization and vehicle graphics markets; engravers for awards, giftware and ADA signage; photo impact printers for direct part marking; and CNC milling machines for the dental CAD/CAM, rapid prototyping, part manufacturing and medical industries. To learn more about Roland DGA Corporation, or the complete Roland DGA product line, visit https://www.rolanddga.com.